Tucked behind a weatherboard house in Melbourne's north-east suburb of Ivanhoe sits a two-storey modular extension for a growing family. 
In need of extra space for their family, the clients decided to employ a modular solution and extend their home rather than move. The extension is open, filled with natural light and compliments its leafy suburban location.
A new double-height entrance space has been created in the middle of the house providing a clean separation and demarcation between existing and new, explains Modscape's Dawn Muir.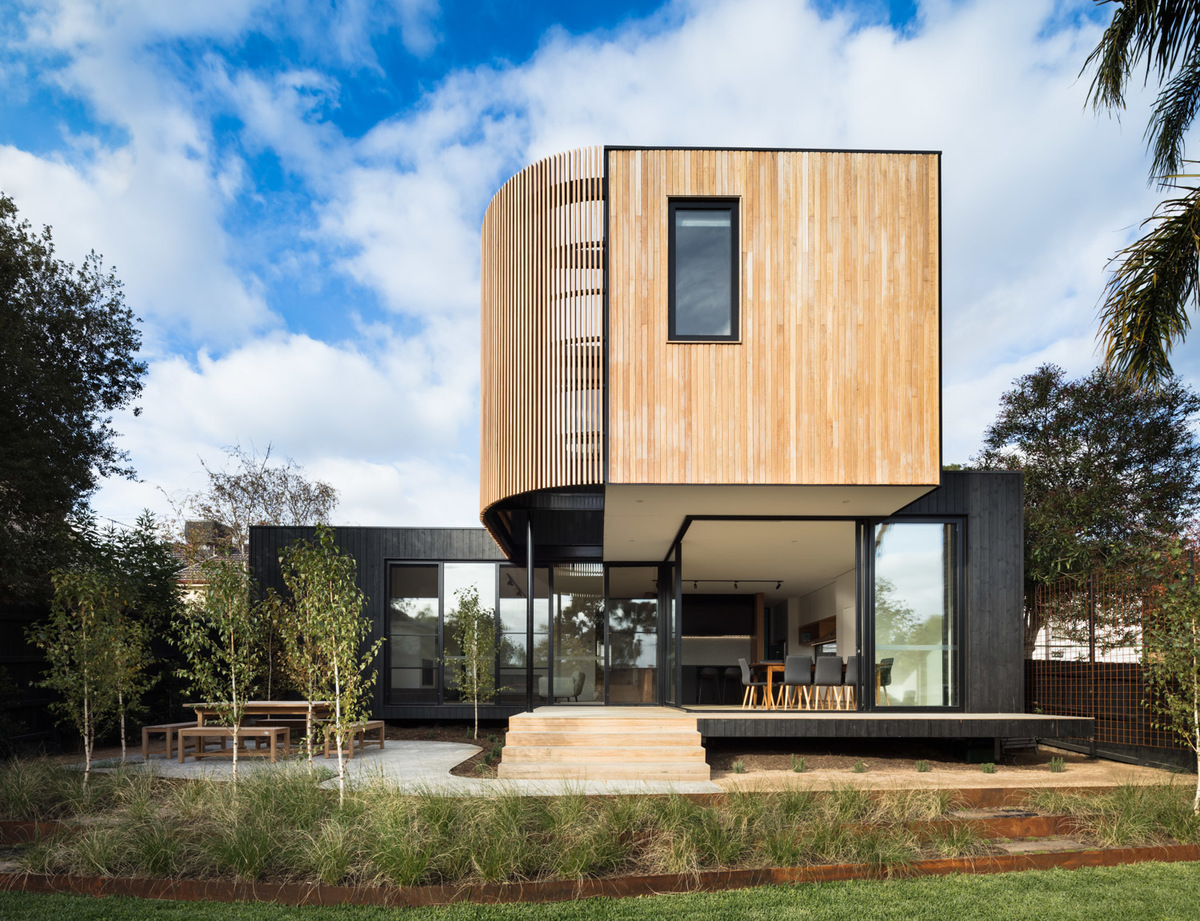 "As soon as you walk in the front door, your eye is drawn up to the circular skylight, which casts directed light to the open stairs below," she says. "To accommodate for the sloping site, the extension is terraced down the block with a slight change in levels between the original house (which has now become the kid's domain), the entrance way and the new modular living area. This helps to subtly define different zones, while the same oak flooring used throughout provides continuity and flow."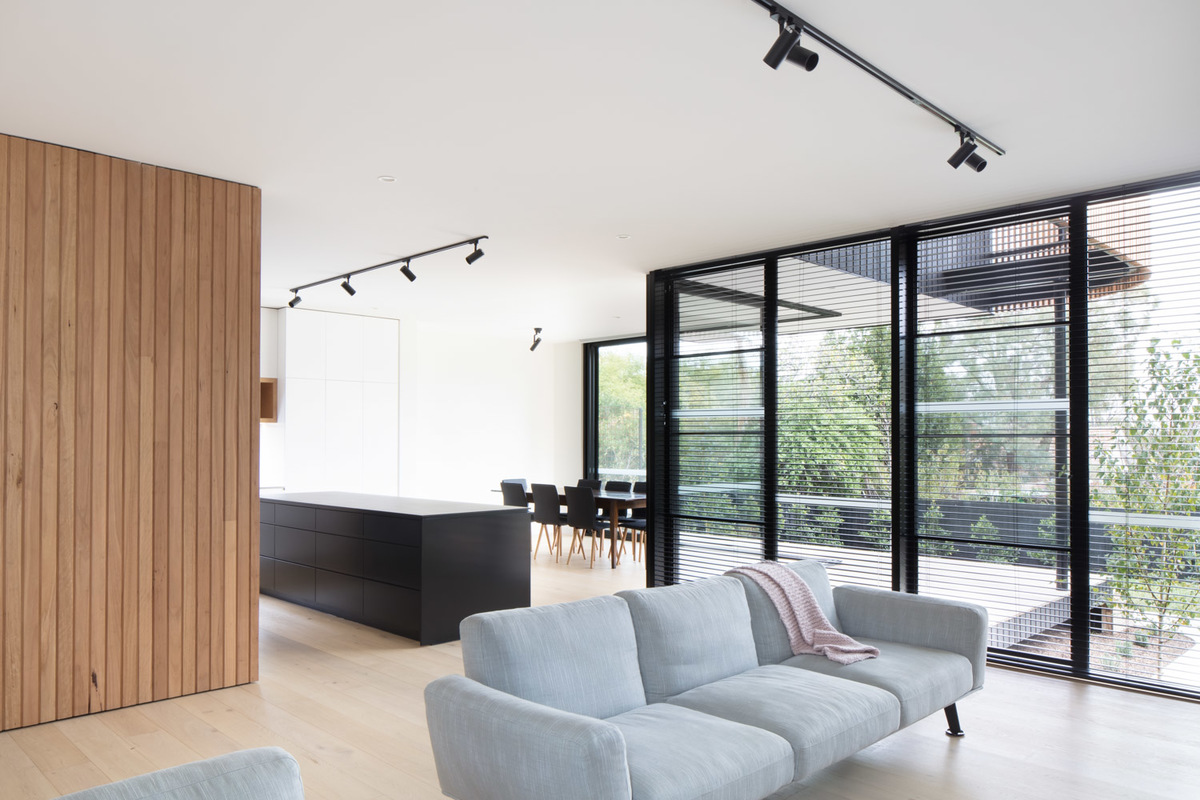 The heart of the home is a large kitchen and from the outset, the clients' brief revolved around this space with the arrangement, layout and finishes carefully considered. With ample storage space provided in the butler's pantry, the kitchen is big enough for the whole family to cook, gather and socialise.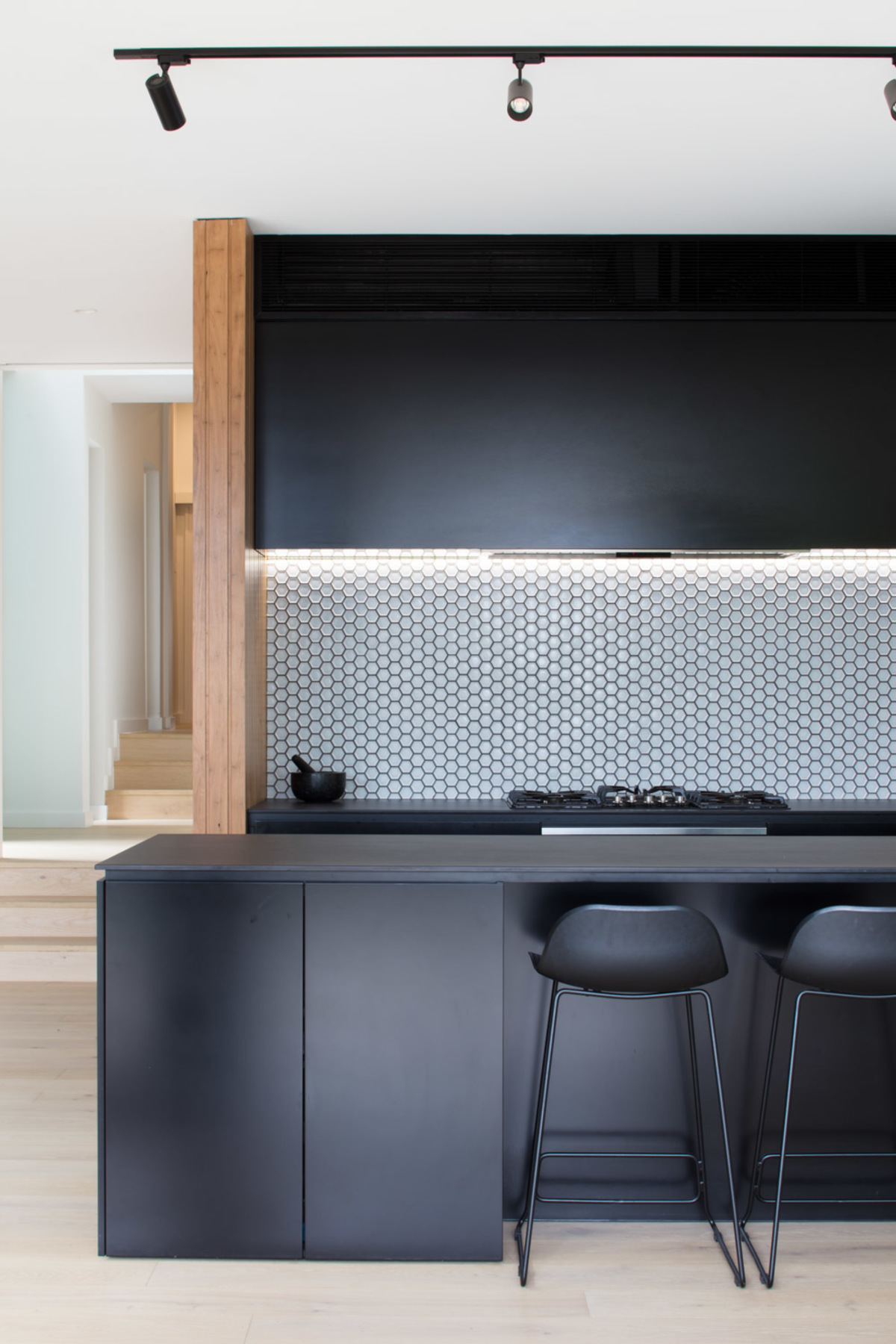 "The heroes of the space are the large floor-to-ceiling windows that capture clear vistas into the beautifully landscaped backyard and surrounding trees," says Muir. "Cornerless sliding doors in the dining area provide a seamless transition from outside to in and the result is a relaxed, light-filled gathering space with a fantastic outlook and connection to the external spaces.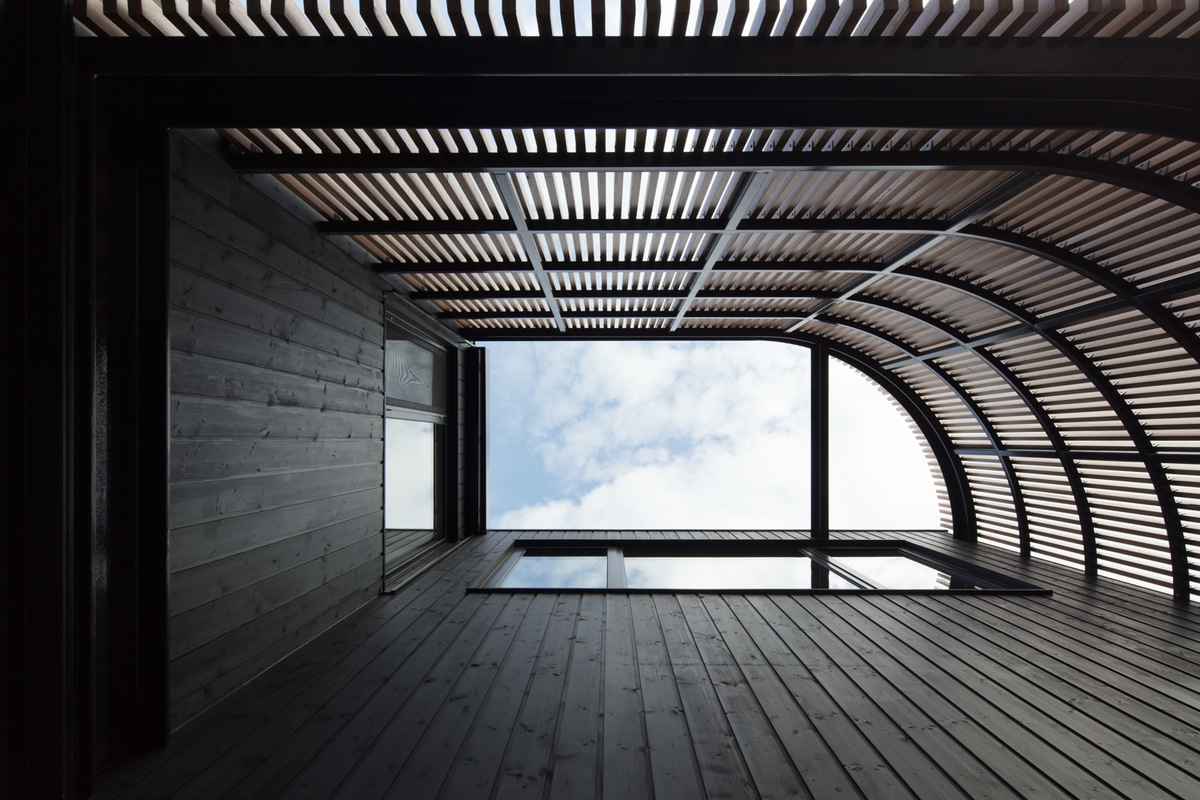 "Sustainably-sourced Blackbutt timber and Colorbond Diversaclad marry in harmony in this home. Yet it's when the first-floor timber form starts to curve and becomes a battened screen that gives way to the house's personality. The screen is practical too – it provides additional sun shading and privacy ensuring there is no overlooking issues into the neighbour's backyard. For the adults, the master suite upstairs offers a peaceful haven, cantilevering out to the garden."
Photography by John Madden