Richmond's Veneziano Coffee Roasters has opened its Melbourne flagship showing the full 'bean to cup' process to customers while challenging the regular setup of cafes.
Designed by Technē Architecture + Interior design, Veneziano Coffee Roasters in Melbourne offers much more than a standard café. In an industrial Richmond building, Veneziano encompasses a café within a fully operational coffee roaster and warehouse.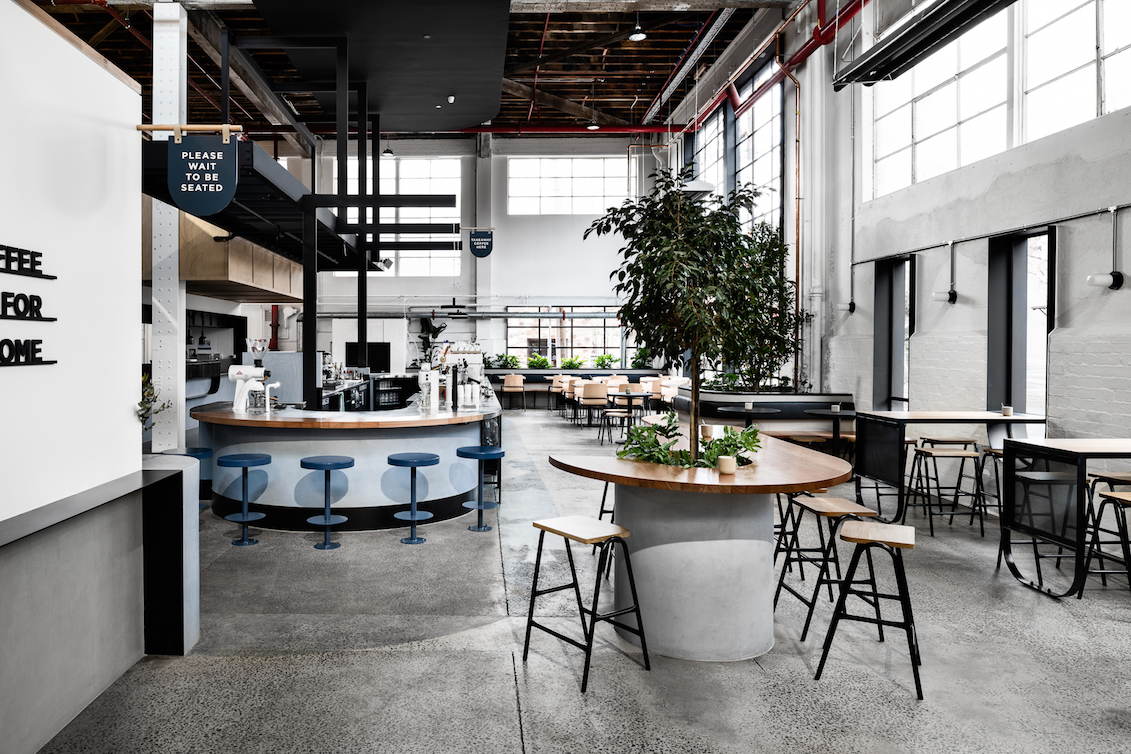 A unique feature at the heart of the café is a coffee servery, a standalone island positioned away from both the entry and walls. A statement design element, the coffee servery also delivers a functional purpose in exemplifying the core of the business – coffee. Encouraging customers to 'sit at the counter' and channelling the feel of a bar, the seats at the end of the servery promote patron conversation with the baristas while allowing customers to gain a closer look at the 'bean to cup' process.
The café's aesthetic plays off the industrial building, placing coffee at the centre and maximising natural light from the street. Steve McKeag, director at Technē Architecture + Interior Design, explains the purpose of the coffee servery, a design that comes natural to the practice with its extensive experience creating bars. "Coffee is the business and the island servery is the catwalk; showcasing the product and the skills of international barista competitors," he says.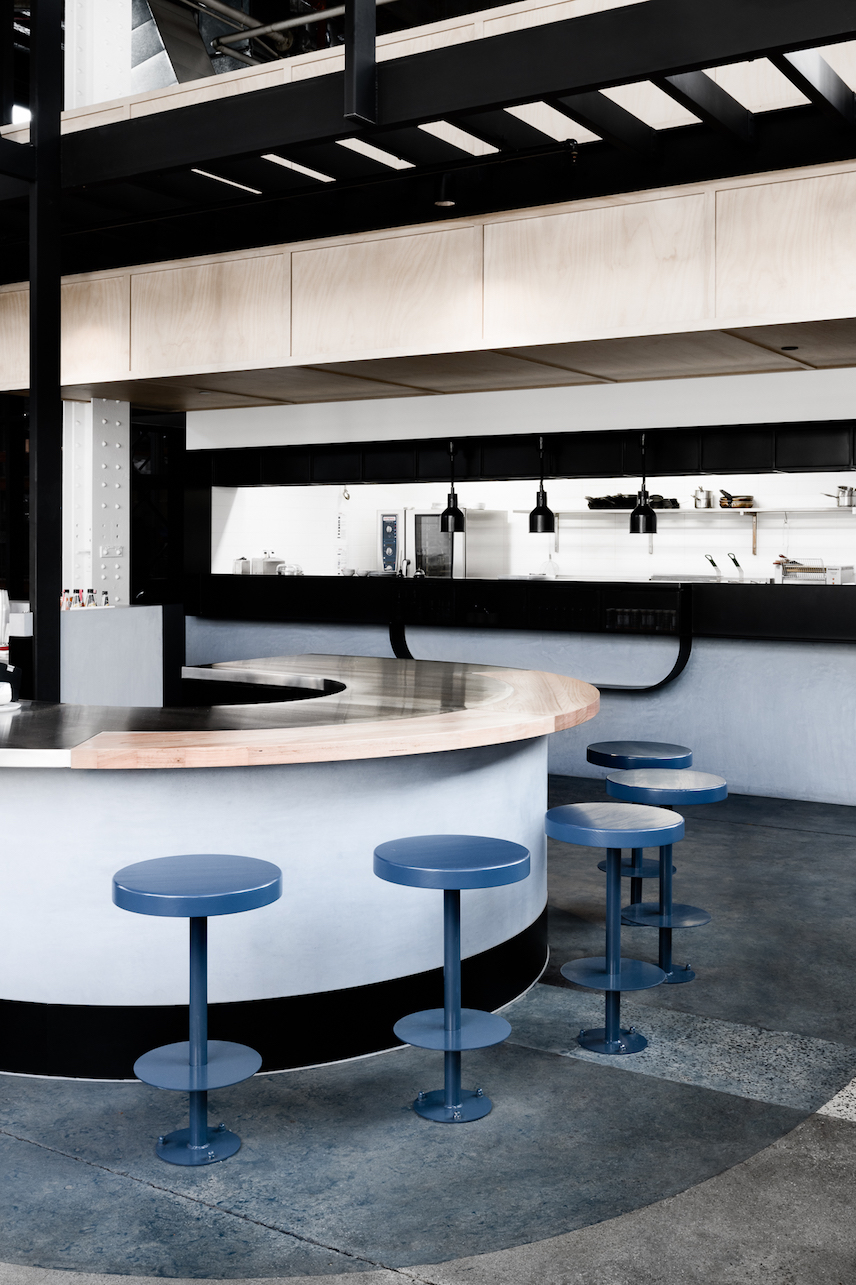 With the Melbourne outlet the brand's flagship, Technē has highlighted Veneziano's capabilities while challenging the traditional layout and purpose of cafés. The result is a place customers would much rather sit and take their time rather than simply grabbing their coffee to go.
Architect: Technē Architecture + Interior Design
Photography: Tom Blachford