Softening an industrial interior aesthetic, while working within strictly defined brand constraints, provided a challenge for the design team charged with remodelling global sports brand Nike's Sydney office.
Melbourne-based practice Project 12 Architecture was part of a successful joint venture team comissioned to remodel Nike's Sydney office. The 580-square metre office accommodates approximately 20 employees and is situated in a multi-tenant office building. The scope of the project included the conversion of the existing reception area, adjacent pantry and breakout spaces into a hub that creates a social centre for employees, while also updating and contemporising the office space and renovating the showroom areas that are used to display collections to prospective buyers.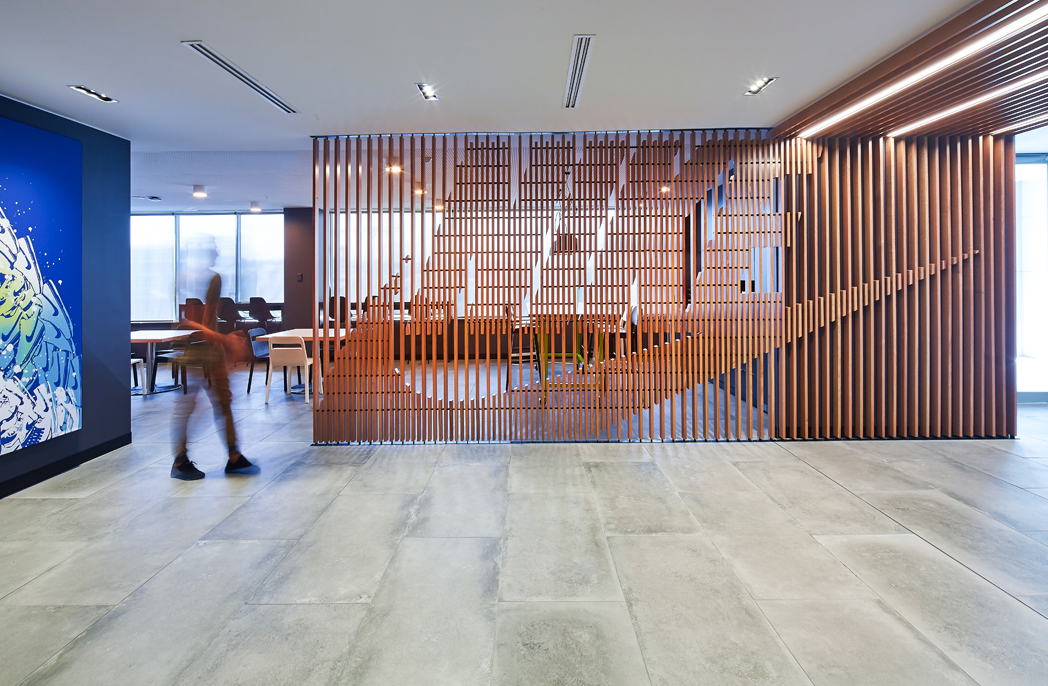 As the client is a world-renowned brand identity there were strict guidelines to incorporate into the design. The 'design guides' covered all aspects from paint colours through to furniture selection, which would ensure architectural and aesthetic consistency across all of the client's real estate.
Project 12 Architecture sought to synthesise Nike's general design approach with a specific response tailored to a more typical office environment (as opposed to the warehouse/industrial spaces that Nike typically occupies). Project 12 Architecture also endeavoured to use more Australian suppliers and products, such as the King Dome pendant from Luxmy Furniture, Prostoria Oblique metal chair and Hoshi armchair from Stylecraft, Doll barstool from Café Culture, and Charlie sofa from Jardan, as opposed to the more North American/global suppliers, such as Herman Miller.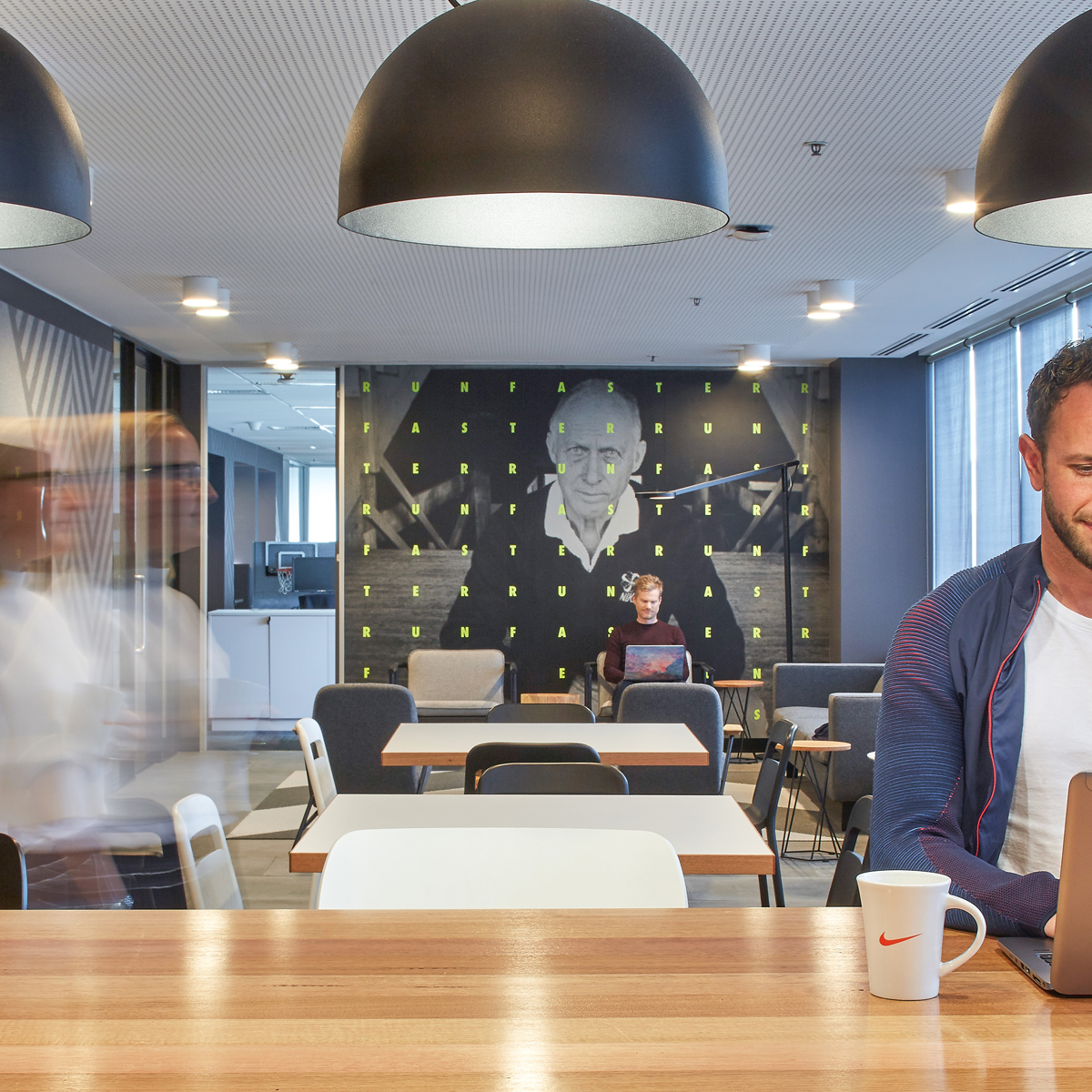 The practice also proposed a lighter approach than Nike's typical industrial aesthetic in both the material palette and the general feel of the spaces, and this allowed more emphasis for the graphic highlights, which are a key part of Nike's identity and were delivered by Downstream. We specified a large-format porcelain tile, which runs through the entry and breakout spaces, and has a concrete-like appearance to reference Nike's preference for industrial spaces.
The office doesn't have a reception desk and so, to define a sense of arrival, we designed a generous entry space with a timber screen to one side that includes direct views into the breakout spaces, but also allowed branding into the space.
Architect: Project 12 Architecture
Photography: Tyrone Branigan