For the past two years, the workplace has been rattled, revolutionised and redesigned like never before.
With this in mind, ADR is taking a look back at 10 workplaces that approached the pandemic as the opportunity to finally shake things up.
35 Collins Street, Melbourne – Grimshaw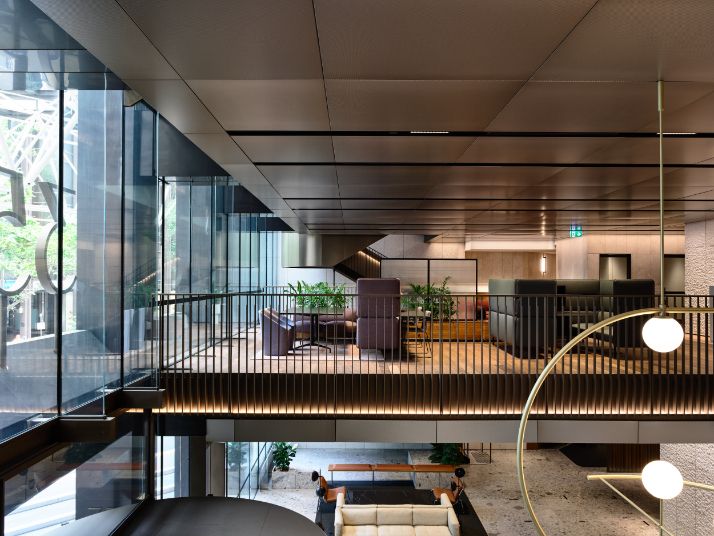 The revisioning of 35 Collins Street retains the best aspects of the legacy scheme while providing strategic, considered interventions to ensure the iconic workplace remains a valued part of Melbourne's commercial fabric.
Emphasising volume, transparency, light and connection, it transforms the already premium space into a next-generation workplace.
Read more about 35 Collin Street.
Boston Consulting Group, Sydney – Bates Smart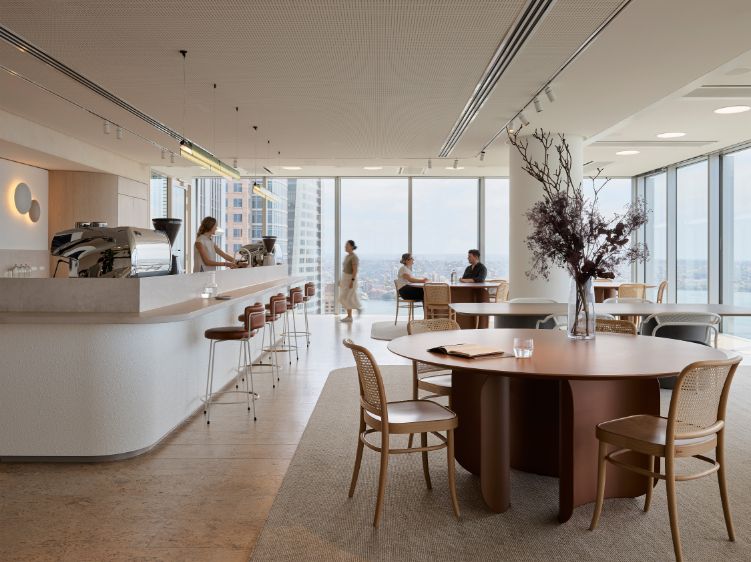 The new Sydney workplace for consultancy firm Boston Consulting Group aligns strong international brand values with an established local identity.
Occupying three floors of 60 Martin Place and connected by a stair and void throughout the centre, the project's main conceptual driver was to capture a true sense of place.
Read more about Boston Consulting Group.
Square Peg office fitout, Melbourne – SJB with styling by Andrew Parr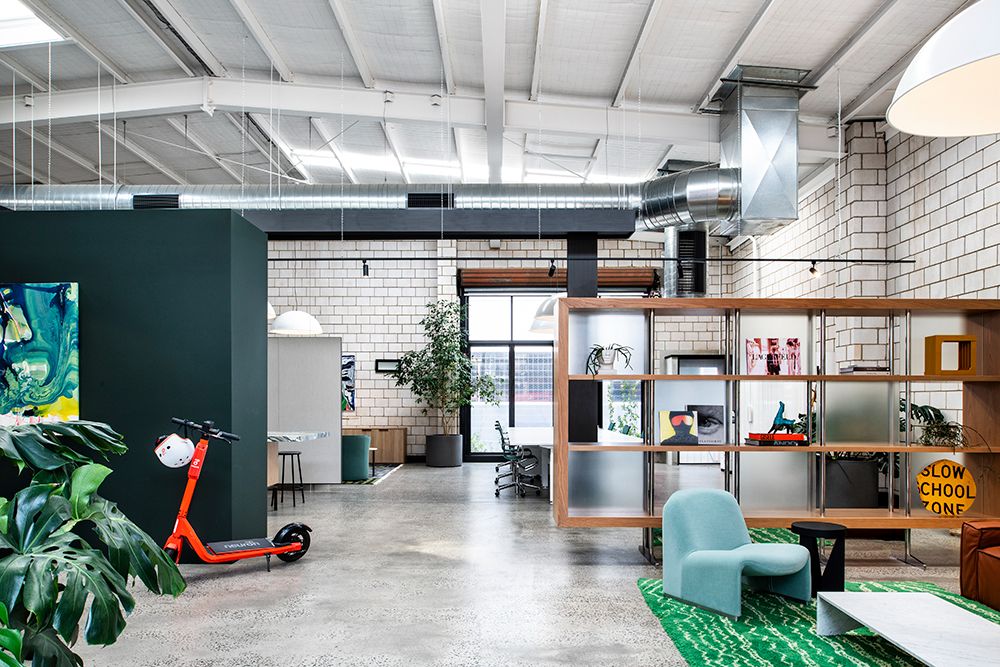 The idea was to provide Square Peg with a light and spacious Melbourne workplace that has a sense of youthfulness and sophistication within an unrefined warehouse space.
The use of colour, artwork and key furniture pieces creates a semi-domestic environment that feels familiar yet professional and attuned to business aspirations.
nettletontribe studio, Brisbane – nettletontribe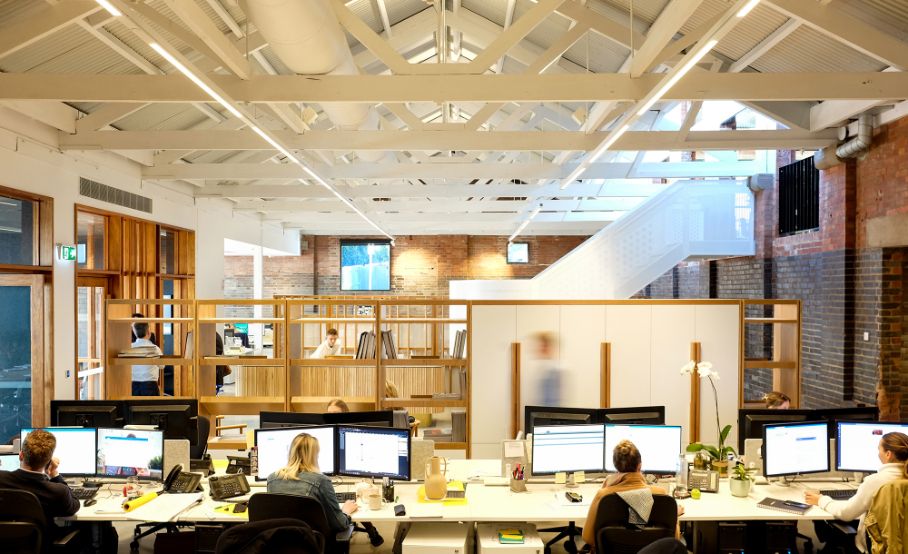 Brisbane studio nettletontribe has reinvigorated and repurposed this 108-year-old brick merchant bulk store, originally designed by Chambers and Powell in 1913.
The refurbishment celebrates the existing fabric with a collaborative studio, considering how people engage in the workplace environment and placing emphasis on staff interaction and well being.
Read more about nettletontribe studio.
Aje Headquarters, Sydney – Those Architects with styling by Joseph Gardner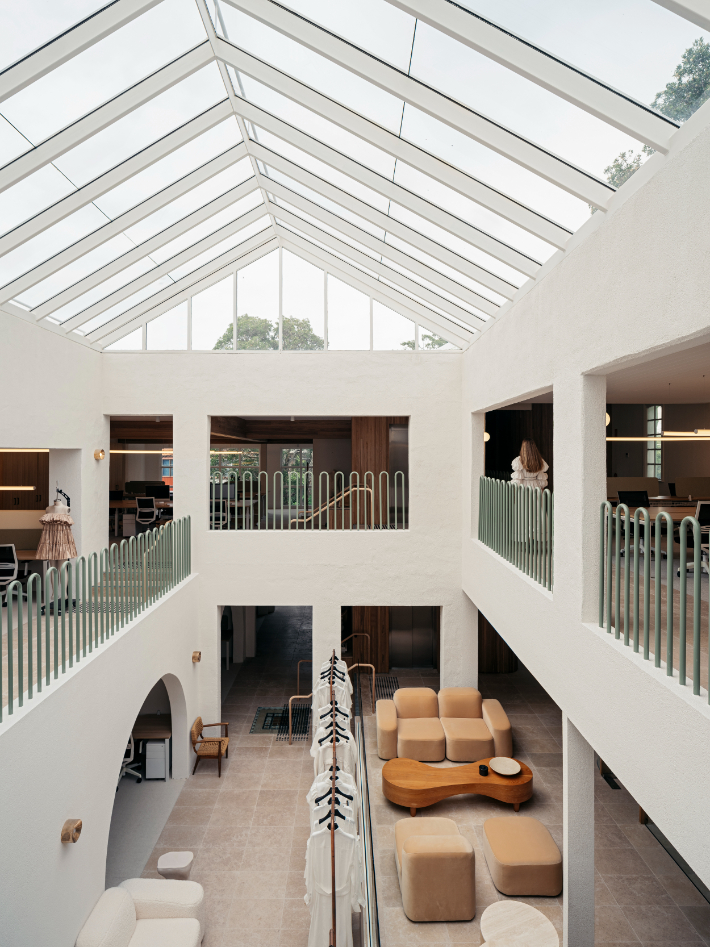 A Sydney project to unearth the identity of the original building is as pivotal as defining its existence as the headquarters of a contemporary Australian fashion house in this IDEA 2021 shortlisted design.
As well as transform this dark and damp building into a light-filled and breezy workplace, Those Architects also sought to exemplify the understated beauty of the Aje aesthetic.
Read more about Aje headquarters.
The winners of IDEA 2021 will be announced in person in Sydney on Thursday 24 February 2022. Buy your tickets to the gala now.
Studio 103, Melbourne – Halcyon Knights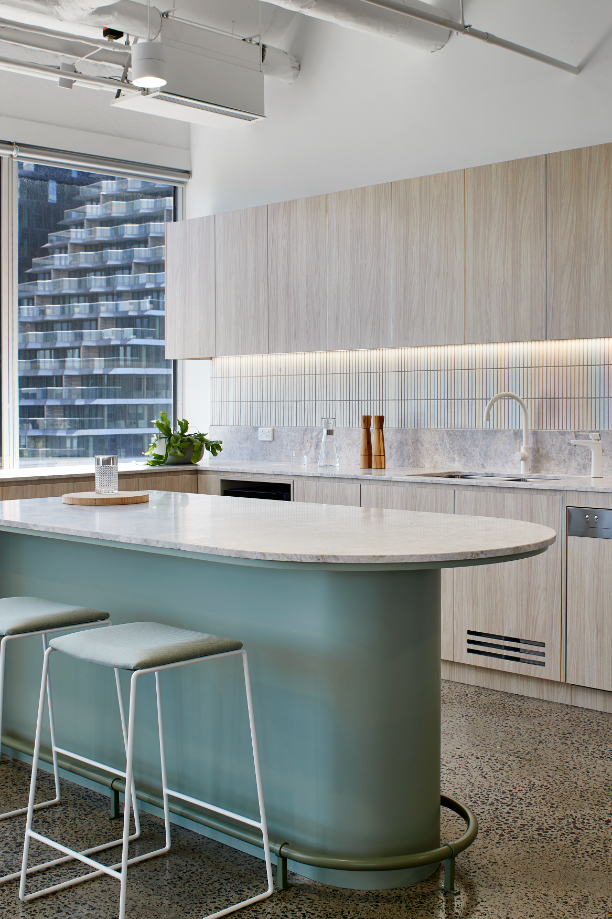 The idea behind this project was to create a space that would encourage staff to return to the workplace after a lengthy Melbourne lockdown.
Hence a warm, inviting palette, set against curved architectural elements and accompanied by hidden unexpected details that create a space where staff feels welcomed and stimulated.
Place Real Estate HQ, Brisbane – Collectivus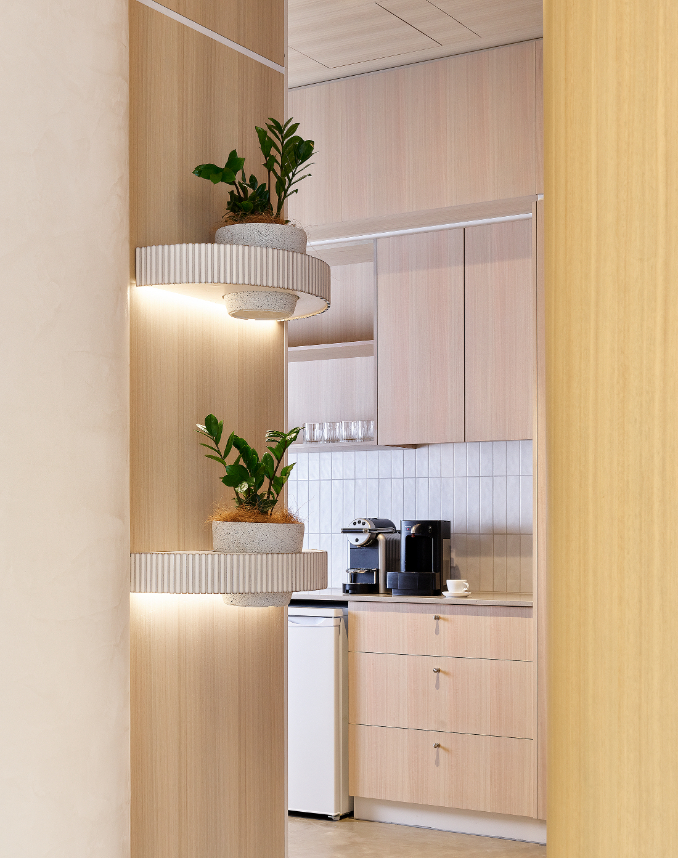 Located in James Street, Brisbane, Place's office reflects both the company's understanding of the residential real estate market and the innovation for which it's known.
As such, the interior direction adopts the comfort, sophistication and feeling of a residential home for a personal and comfortable, yet timeless, space.
Read more about Place Real Estate HQ.
Smart Design Studio, Sydney – Smart Design Studio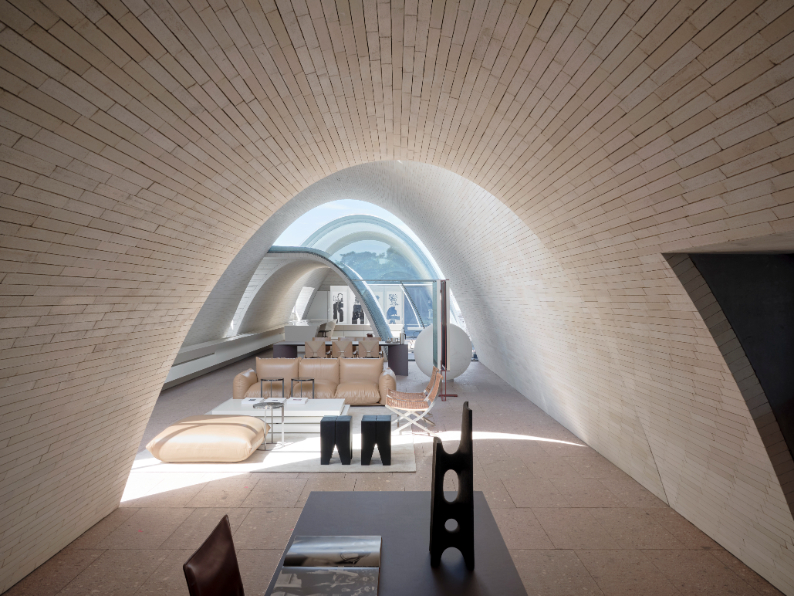 This readapted industrial building in Alexandria houses a purpose-designed workspace for multidisciplinary design practice Smart Design Studio.
The studio sits within the original part of the building with high ceilings and clerestory windows, overlooked by four meeting rooms on the mezzanine through existing steel trusses. Above is a dramatic caretaker's apartment.
Smart Design Studio is also shortlisted for IDEA 2021. Read more about the project.
Alfred Stables, Melbourne – Architects EAT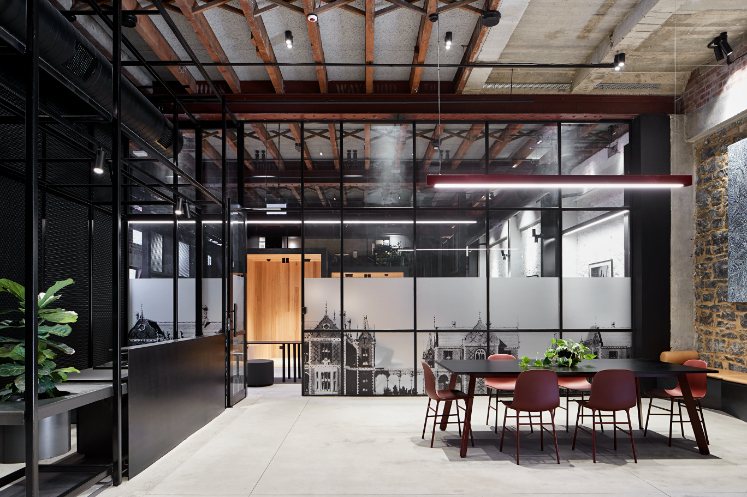 For this extensive adaptive reuse project, Architects EAT reinvented The Stables – a 150-year-old disused three-storey building located on Melbourne's Alfred Hospital site.
The existing detached building proximate to patient care facilities opened up a critical area in the hospital for expansion, distilling 150 administrative staff from the main building.
Read more about Alfred Stables.
The Foundry, CBA @ South Eveleigh, Sydney – Davenport Campbell & Partners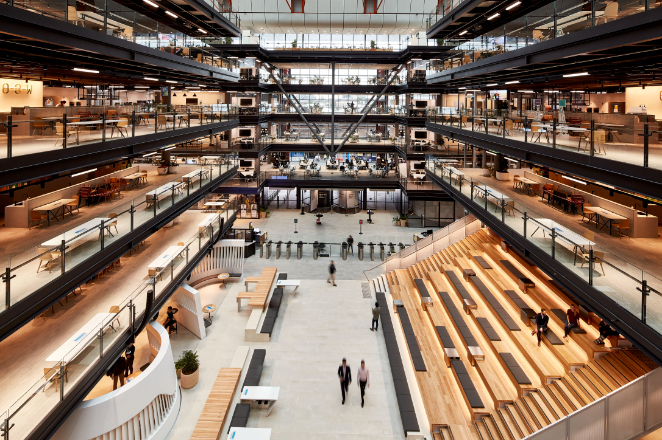 The Foundry, located in South Eveleigh, Sydney, is the Commonwealth Bank of Australia's workplace covering over 50,000 square metres.
Fostering customer-centred digital innovation, the design of The Foundry is underpinned by the principles of flexibility, collaboration, innovation and sustainability.
Lead photo of The Foundry: Steve Brown.
Check out our last lookbook where we cover the country's best interior designer and architecture bedrooms from the last 12 months.