Inviting guests to explore the subtlety and complexities of a coffeehouse through colour, texture and theme, Compass South by Flack Studio is a "gentle fusion of nostalgia and artistic elements juxtaposed with luxurious accents."
Located in South Melbourne on the ground floor of a new office building and housing 60-seats, Compass South draws inspiration from 1920s European style, particularly Carlo Scarpa and the use of travertine walls and tiered marble seating.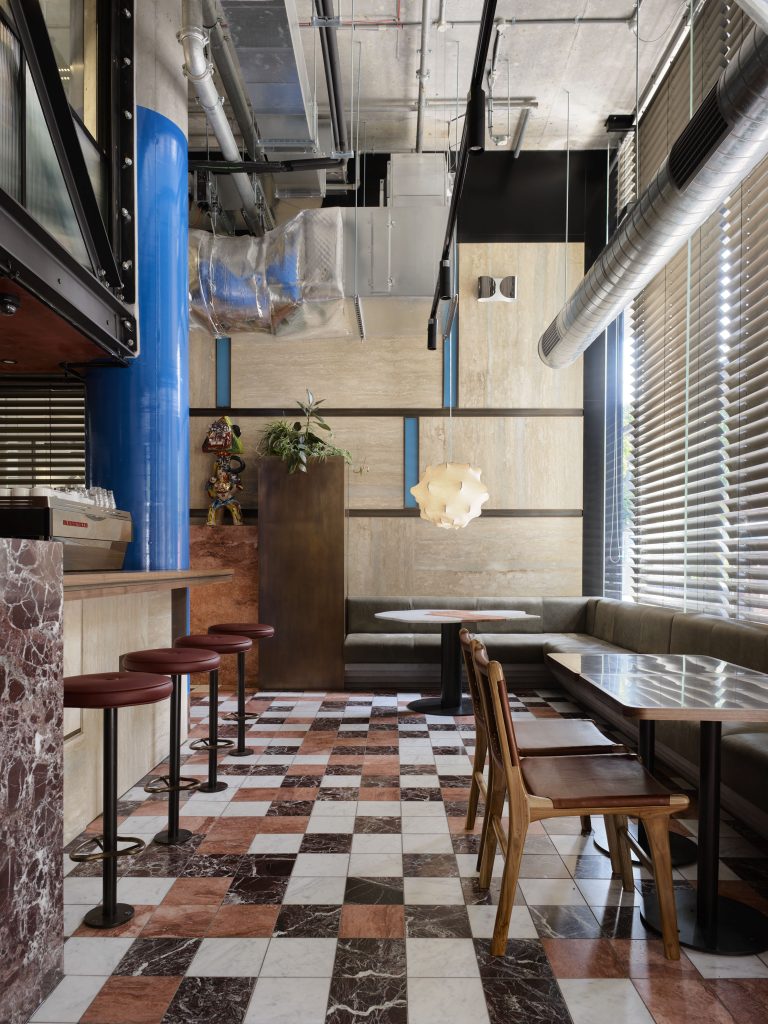 Flack Studio was given the brief to create a hospitality venue that felt simultaneously familiar and unconventional – challenging traditional concepts associated with a coffeehouse.
And to achieve this, the Melbourne multi-disciplinary studio turned to Italy.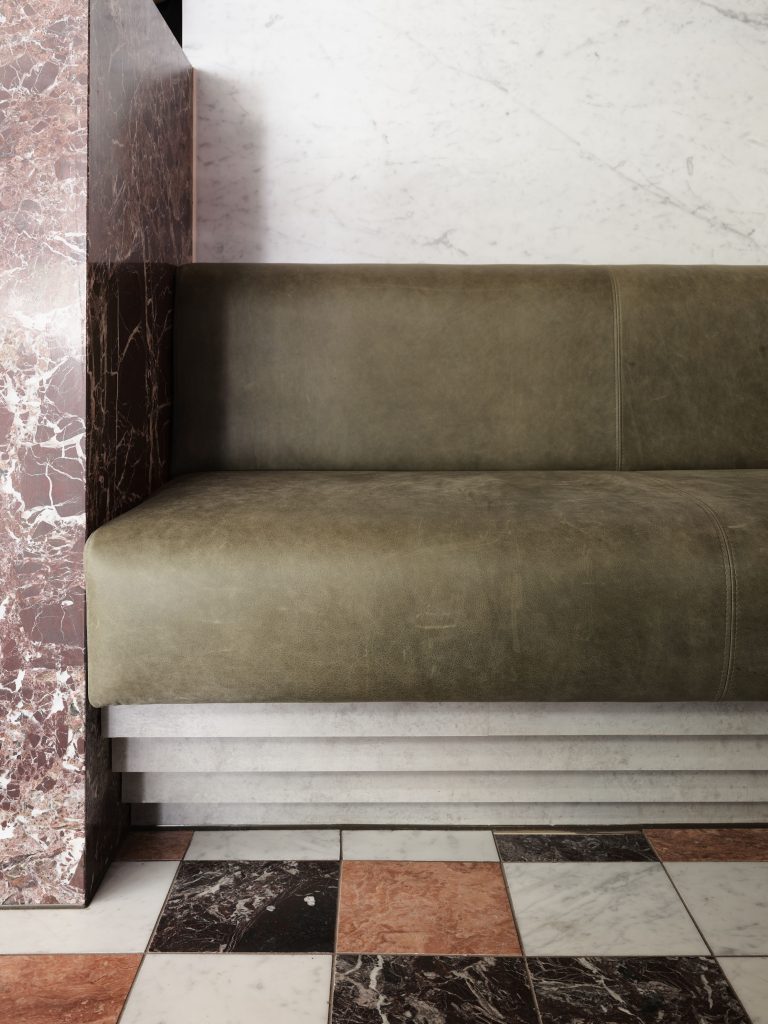 "In order to create an environment that evokes a sense of 'time stood still' it felt natural to search for inspiration from the aesthetics seen in Italy, as the design language found there follows classical timeless shapes and vintage elements," explains Flack Studio.
"The marble, travertine and oak materials bring luxury to the space but are paired with leather and brass that will age in place and patina over time.
To bring the outside in, Flack Studio decked the café in glass windows to better engage the street and allow light to flood the space, which also "energises the marble, organic curves and high contrasting colours".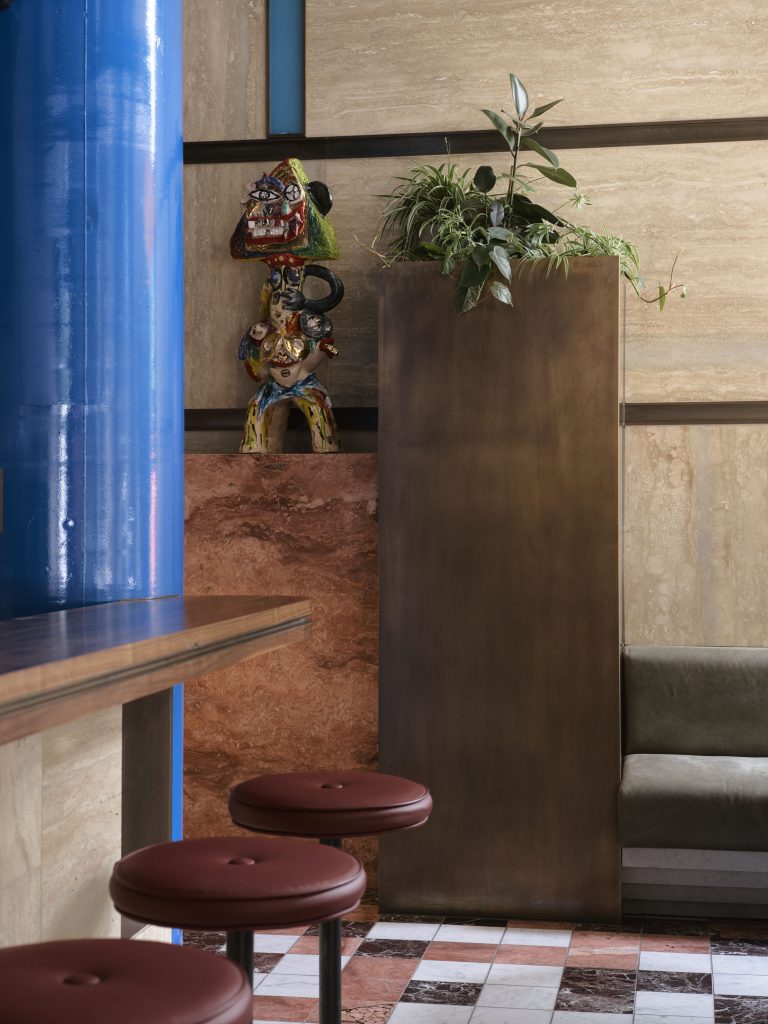 In order to create an environment that feels harmonious, Flack Studio opted for contrasting layers and tones.
"For example, the same blue lives in the walls, structural beams and artwork but in different scales and intensity.
"The kitchen counter is the heart of the project. Lined with bar stools to celebrate the European café culture, as customers sit harmoniously and converse with employees and others while enjoying a cup of coffee."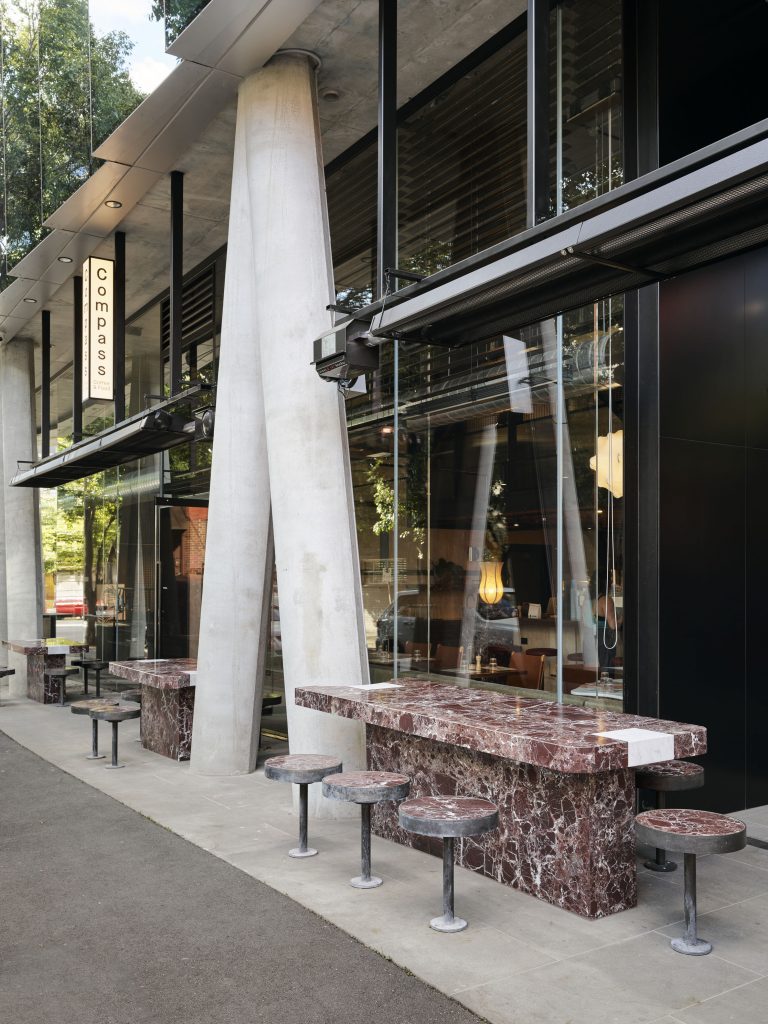 Multi-layered with a touch of theatrics, Compass South is an imaginative space with offbeat elements and a rich colour palette reflecting locality.
"Compass South was driven by customisation, ensuring that form and function align with the end user and client's brief," says Flack Studio.
"With every element was custom designed providing a hybrid modernisation of the 1920s European references.
"The checkerboard floor is made up of custom-cut stone, alluding to the classic dinner. The marble and travertine speak of longevity, creating the sense that Compass South has been an institution and will be for years to come."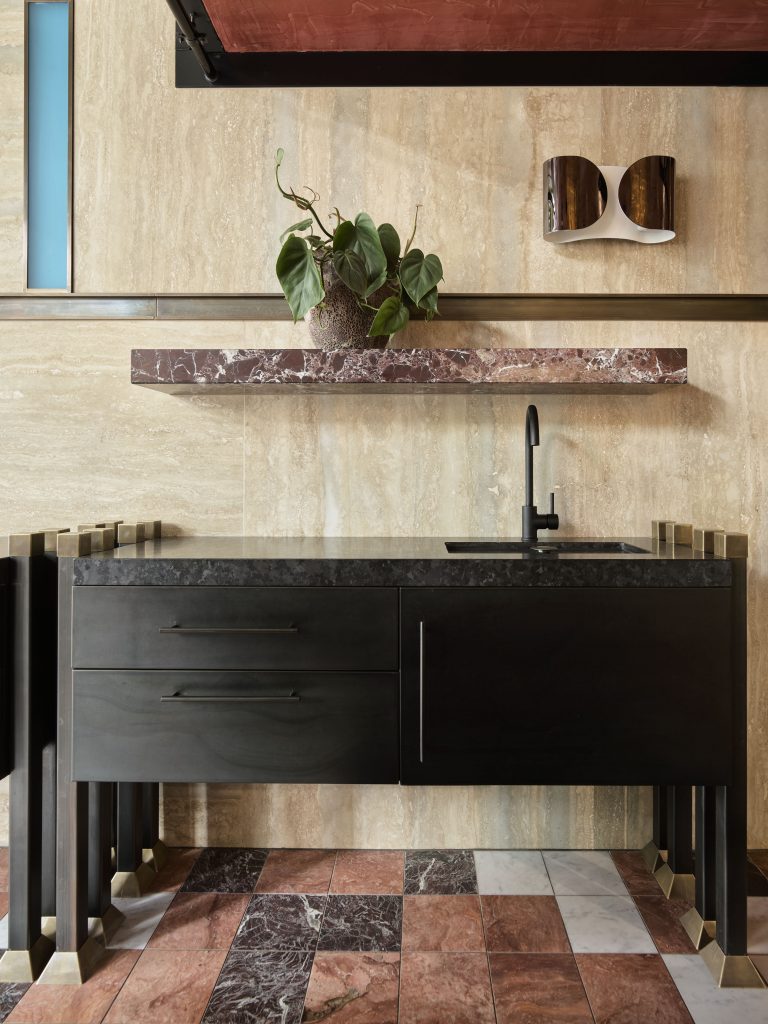 Photography by Anson Smart.
Interested in more hospitality design? Take a look at Genovese Coffee House by Alexander&CO.