Conceived to showcase the Genovese coffee brand, the flagship store by Alexander &CO. references Italian-street front shops and European Classicism.
Genovese Coffee House is a multi-functional hospitality space set within an industrial heritage site.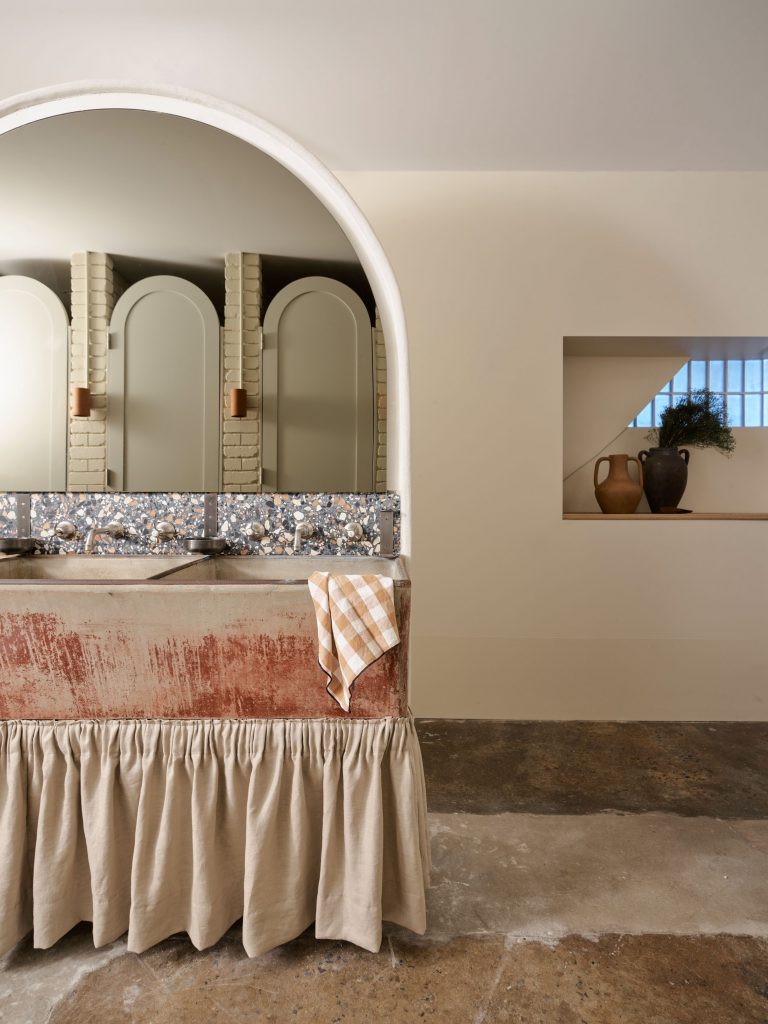 This project has been shortlisted in the Hospitality category for IDEA 2022 with winners to be announced on Thursday 24 November at The Timber Yard in Melbourne.
To receive regular updates about IDEA, including details of how to enter next year, subscribe to our newsletter.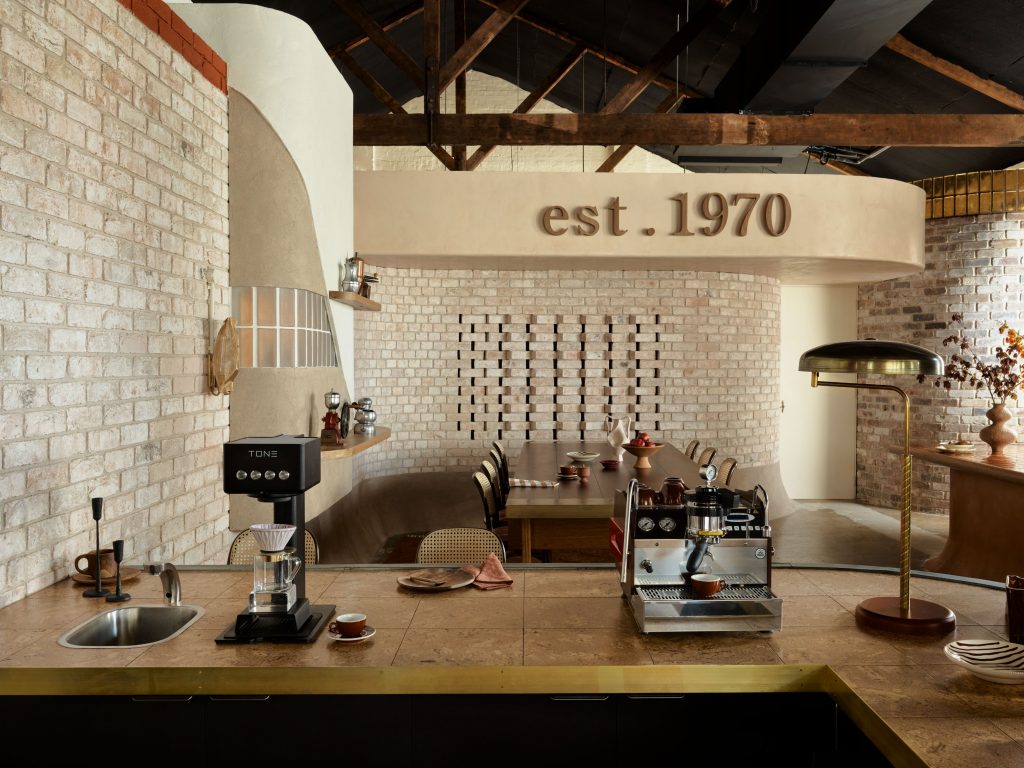 Home to a training and espresso bar, roastery, café, commercial kitchen, and 'family table', the interior "celebrates the reimagining of the iconic Genovese coffee brand within an environment that is both reverential and future-forward," says Alexander&CO.
Covering 300-square-metres, the hospitality space is also imbued with "shapes and forms that lean to the future," explains the Sydney-based interior design and architecture studio.
"The design is challenging the status quo of 'tradition' but rarely feels juxtaposed. A semblance of mid-century, combined with European Classicism places the interiors into a genre of their own."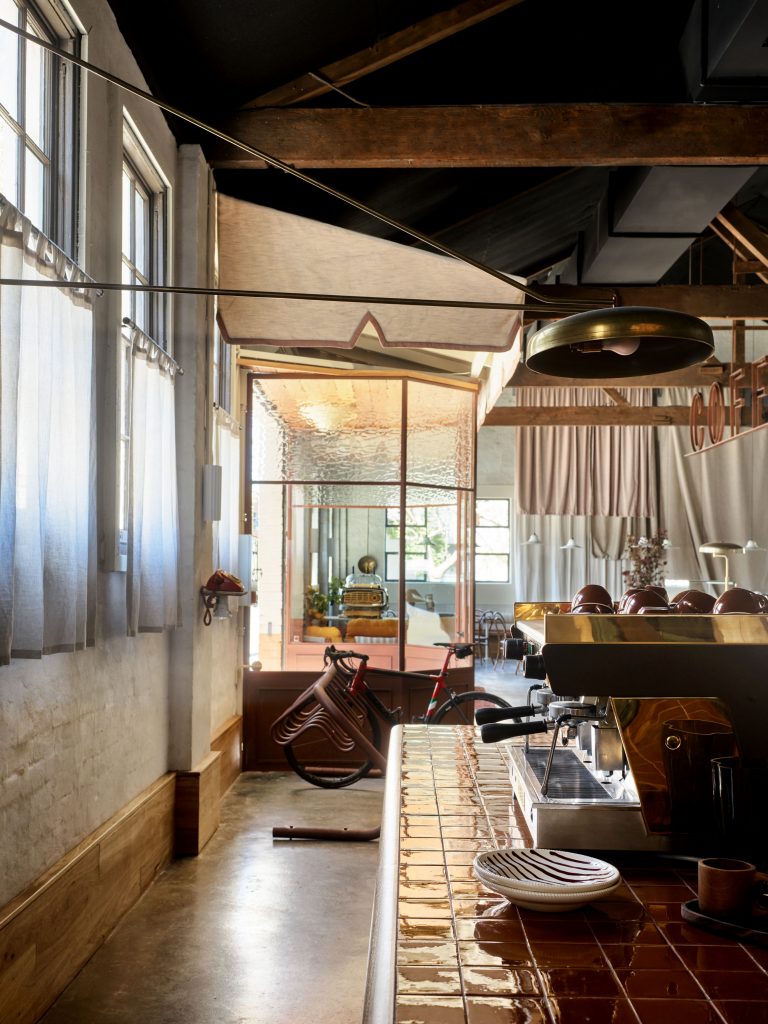 For the exterior, Alexander&CO. retained the ex-industrial structure. As a result, the exposed and restored brickwork, reclaimed timber joinery, and original timber trusses pay homage to Genovese's Italian origin story as third-generation coffee purveyors.
"The project reduces fit-out to a minimum, whilst weaving Genovese story of origin tales into its very fabric.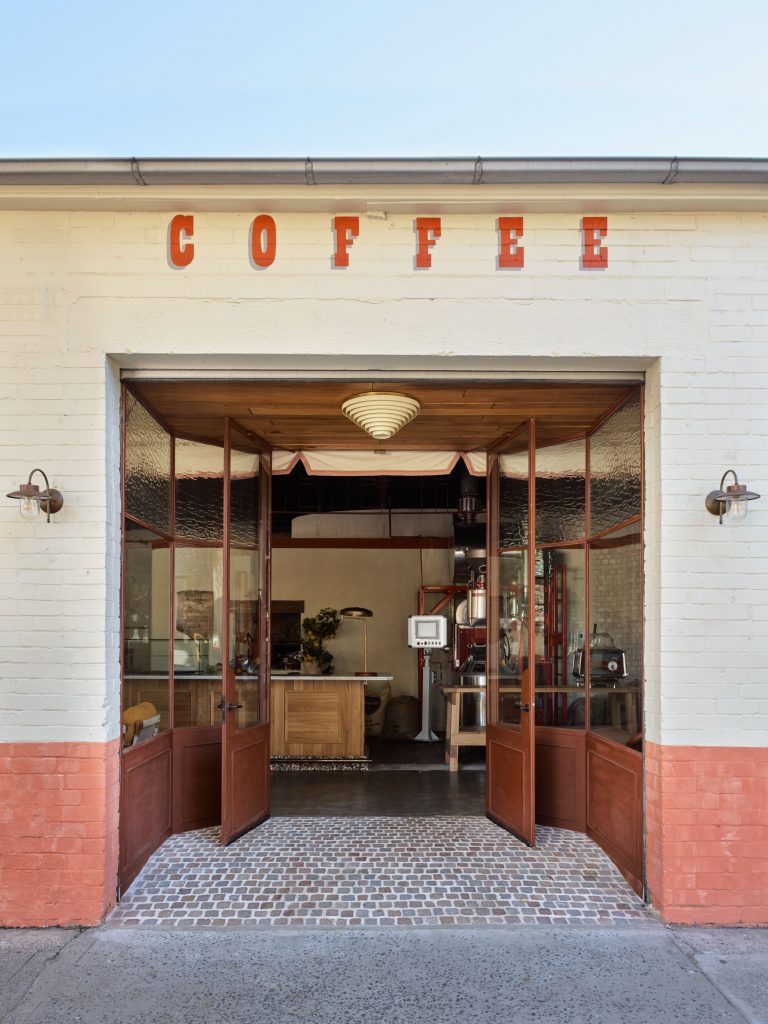 "Reclaimed bricks from an old family building, and repurposed tiles from their Melbourne roastery, it becomes enchantingly authentic whilst being deeply focused on the future of sustainable coffee manufacture."
The space also celebrates old Sicilian cafes with soft vintage furnishings such as draped linen curtaining and family antiquities.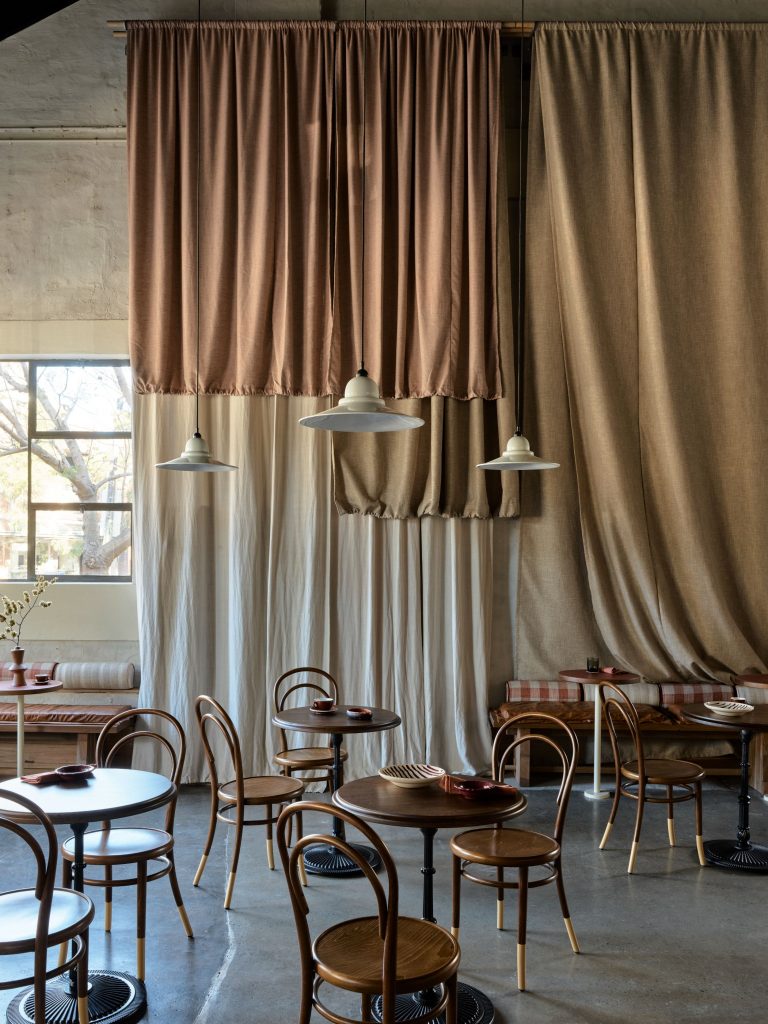 From the outside, the entrance entices patrons with an 'inside out awning', which enhances Genovese's streetscape personality.
"The building becomes both a monument to the rich family stories, as well as an artefact of the brand's vision of a sustainable future – a dance of timelessness interwoven into the many materials, shapes and forms of the new Coffee House."
Photography by Anson Smart with styling by Claire Delmar.
Based in Sydney, Alexander &CO. has been conceived as a design agency with a charter to provide the highest quality of conceptual and strategic thinking coupled with a robust breadth of execution infrastructure.
Click here to see more shortlisted projects from IDEA 2022.