Designed by McGann Architects, this contemporary family home in Melbourne is characterised by clean lines that reference modernist design.
The brief was to provide a warm, practical family home, which is suited to entertaining all year round. To fulfil this, the architects chose a spark white render on the facade of the house, which is contrasted by black aluminium window and door frames. Vertical timber battens are used to clad and conceal the garage, soften the fascia and proving a considered backdrop for landscaping.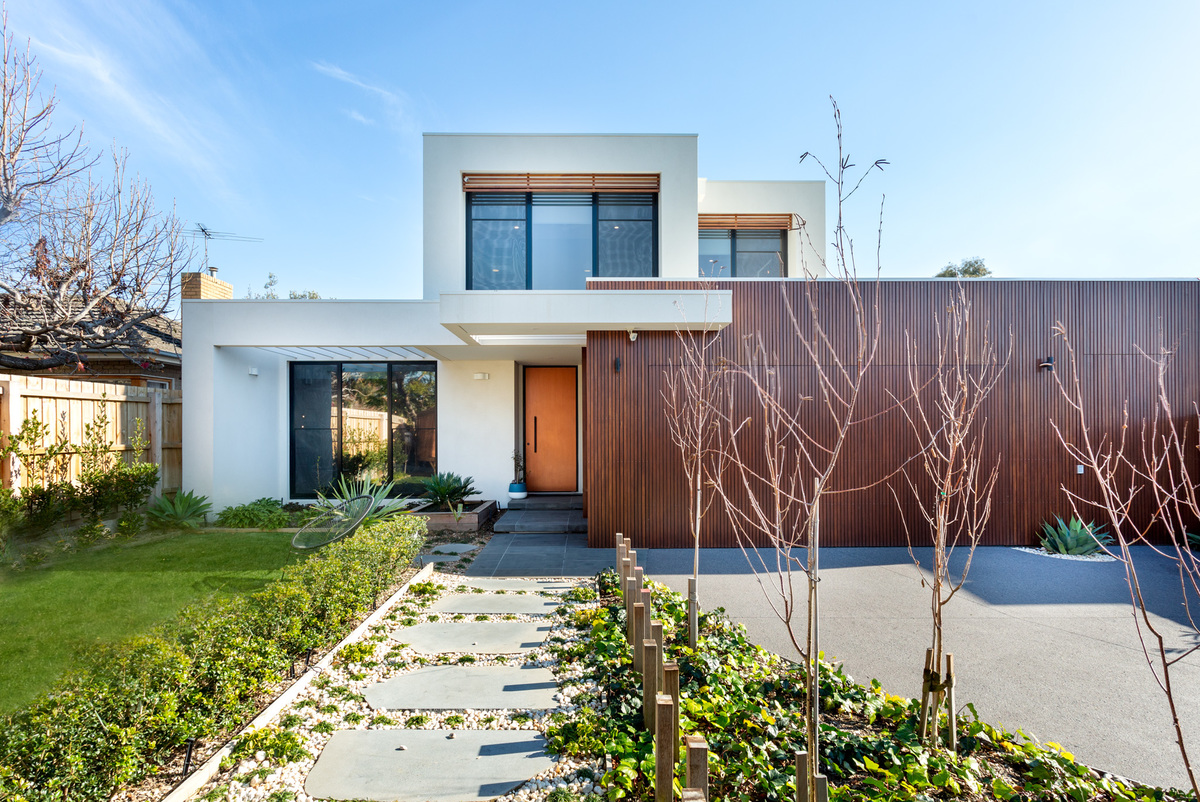 Inside, a vaulted ceiling along the rear of the home maximises afternoon sunlight into the ground floor kitchen, dining and living areas, while also providing a transition space to exterior entraining areas.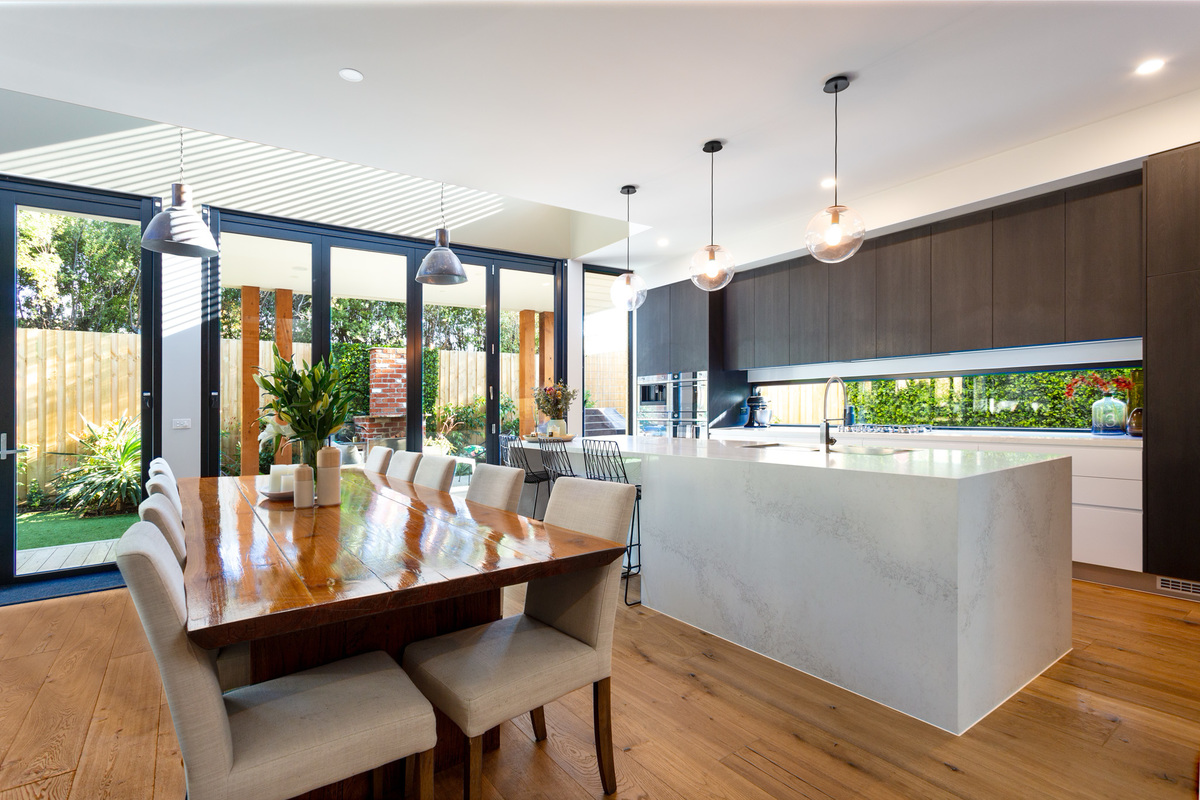 The open tread staircase allows this natural light to filter further back into the ground floor. The design allows for both large communal areas and more private living areas for children and parents. The home includes four spacious bedrooms, two with ensuites.
For the interior decor, the theme and inspiration of "modern industrial with a touch of glamour" was designed by Rhiannon Thompson, interior designer. "The interiors are both harmonious, practical and warm," says Thompson.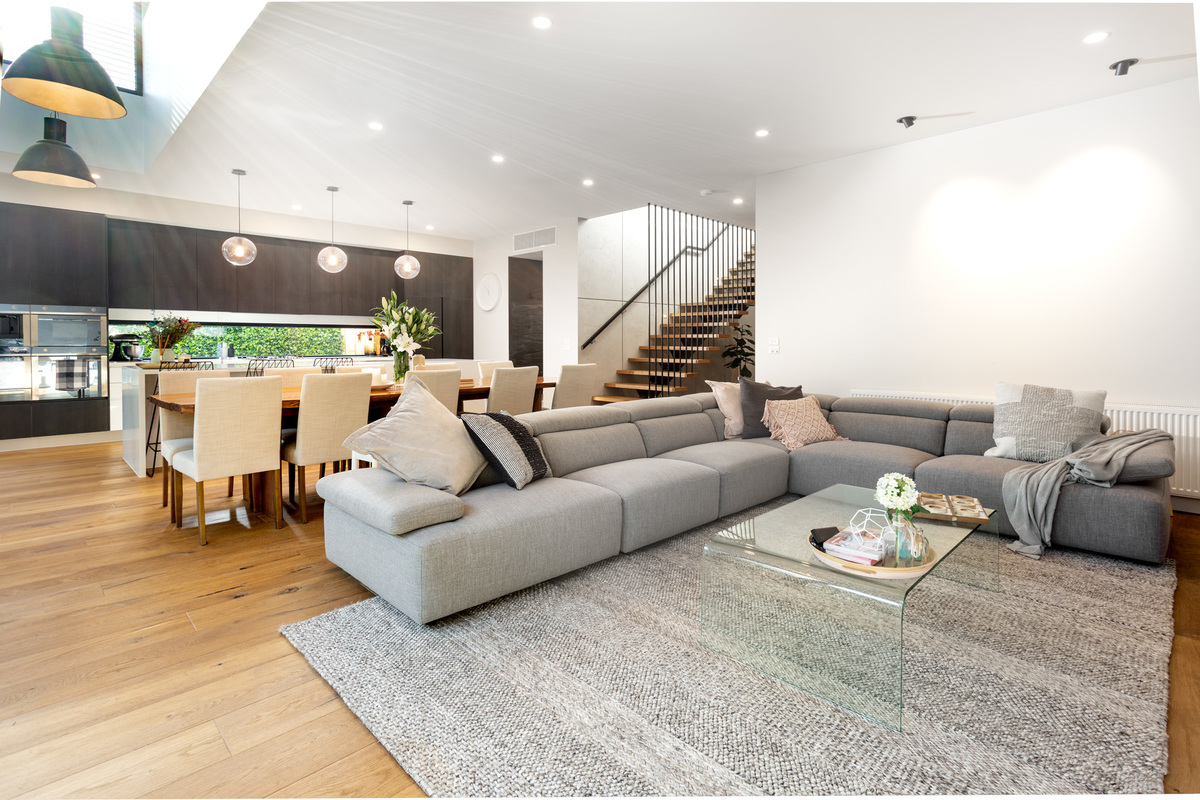 "A hand scraped oak wood flooring, in colour Seville, was selected to add to this sense of warmth. This floor adds warmth whilst also being very sustainable and easy to maintain. Industrial fittings and fixtures were used throughout the home through the use of pendant lights, black trimmings, windows and kitchen cabinetry and the rough concrete panels highlighting the staircase."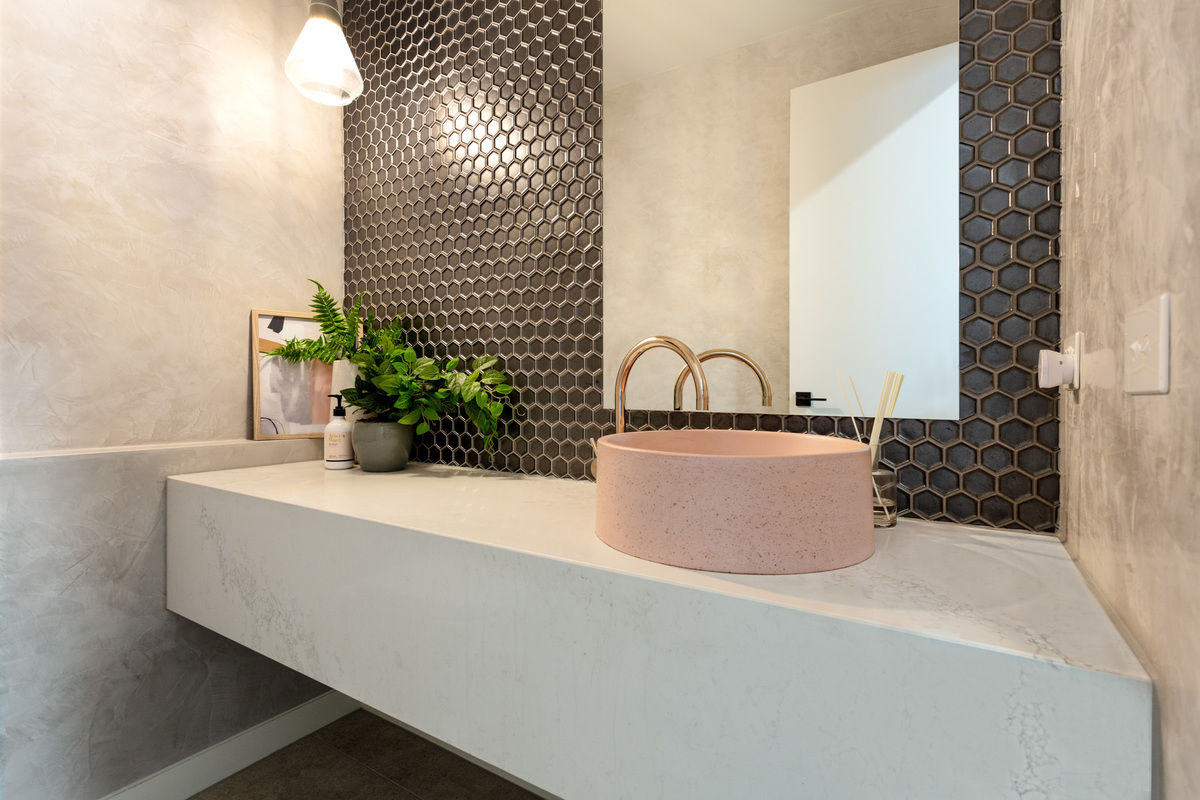 The touch of glamour was brought through in the powder room, which all guests use, and a statement piece is the soft pink concrete basin and copper tap.
"The concrete look tiles add to the industrial look whilst also being very practical. Glamour is also highlighted in the master bedroom and ensuite," adds Thompson.
Photography by The Space Cowboy Photography