HOOBA Design and its founder Hooman Balazadeh have been named the RIBA International Emerging Architect 2021.
The Iranian practice made the longlist for the prize with The Kohan Ceram Central Office Building – a multi-storey project that stands out with its unique perforated brick "like a glowing beacon on a grey city corner" in Tehran.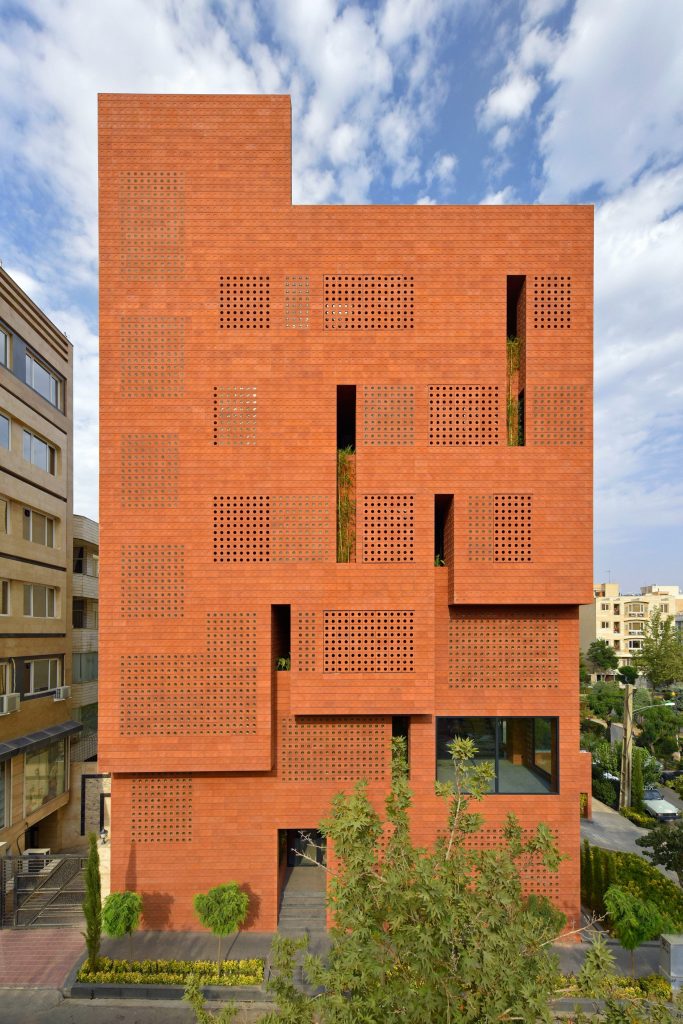 The 1,019-square-metre building completed in July 2019 was designed to accommodate a mix of uses from showroom, sales office and administration to car park and residential unit with an organisation of spaces and voids that provided for flexibility in the longer term.
But it was its unique brick that caught the jury's attention, with the single material used to create both the external and internal structure, resulting in an intriguing ambiguity about what is solid and what is void.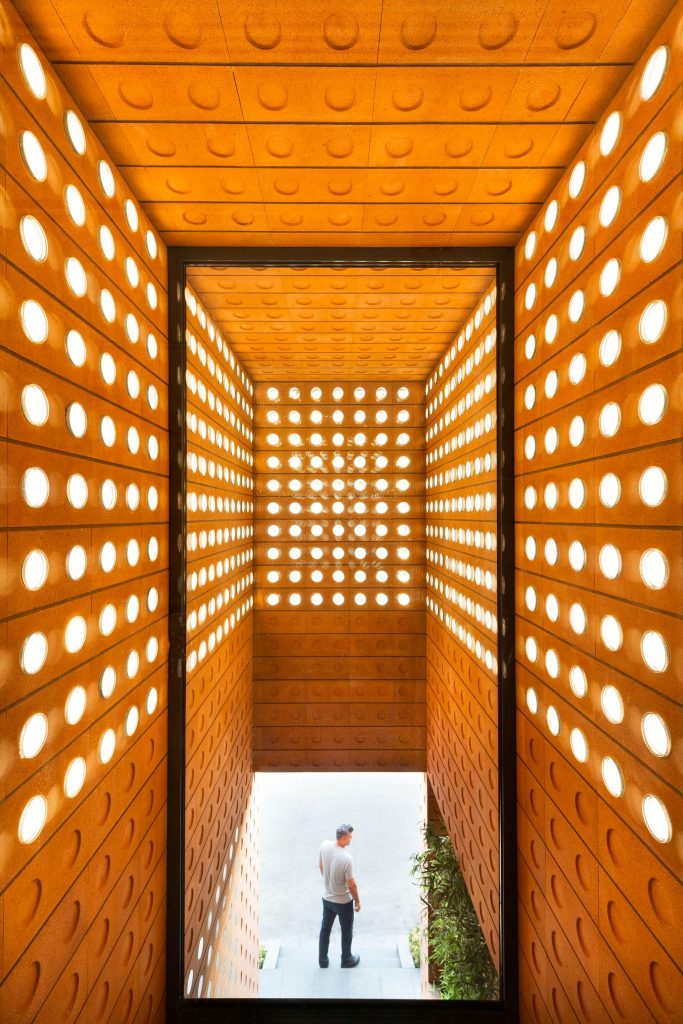 "The double skin of perforated bricks is either infilled to make solid or filled to insulate or inserted with cylindrical glass blocks for diffused light," writes the architect of the project.
"The resulting building is homogeneous and minimal in terms of form and creates different perceptions during day and night."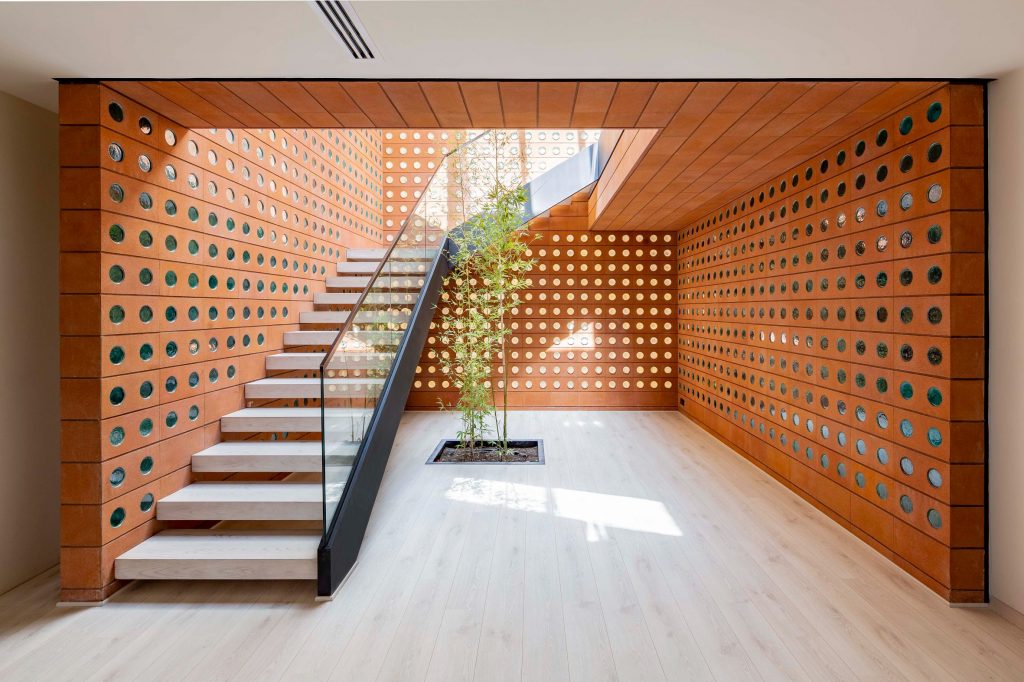 In some parts of the building, HOOBA Design extended the facade into the interior spaces, forming deep voids that bring in natural light and ventilation.
The air entering these voids is then filtered by the vegetation in the flower boxes along the void length to become fresh and cleaner, combatting the dry and polluted climate of Tehran.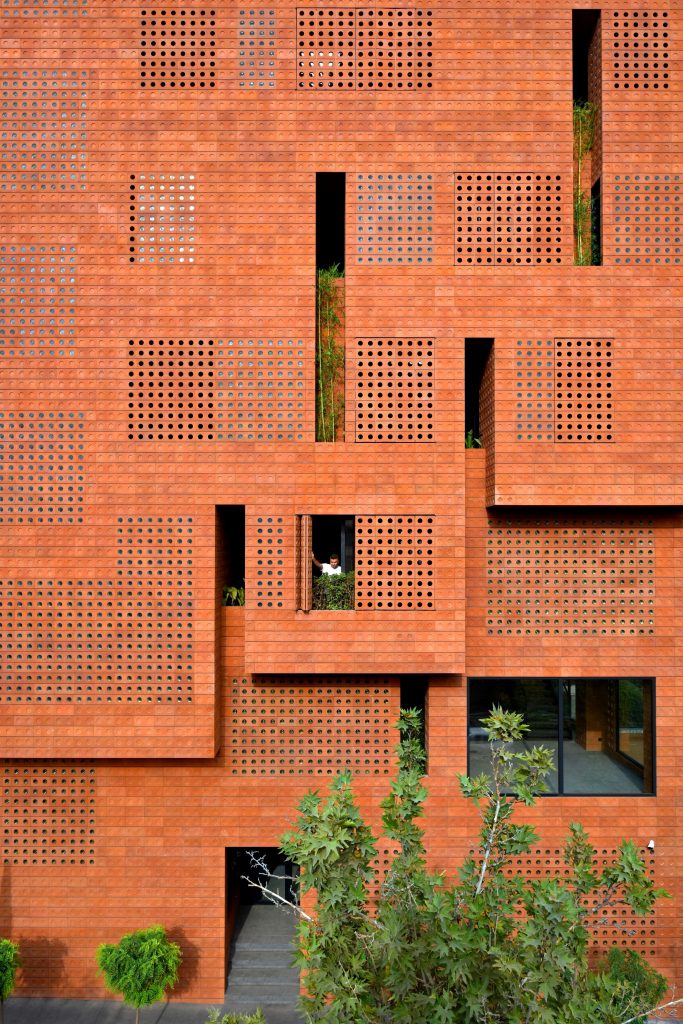 The Kohan Ceram Central Office Building beat 15 other new buildings in 11 countries to earn HOOBA Design the title of RIBA International Emerging Architect 2021.
Jury chair and British architect Denise Bennetts says the judges were particularly impressed with the project's "architecture of restraint, invention and elegance.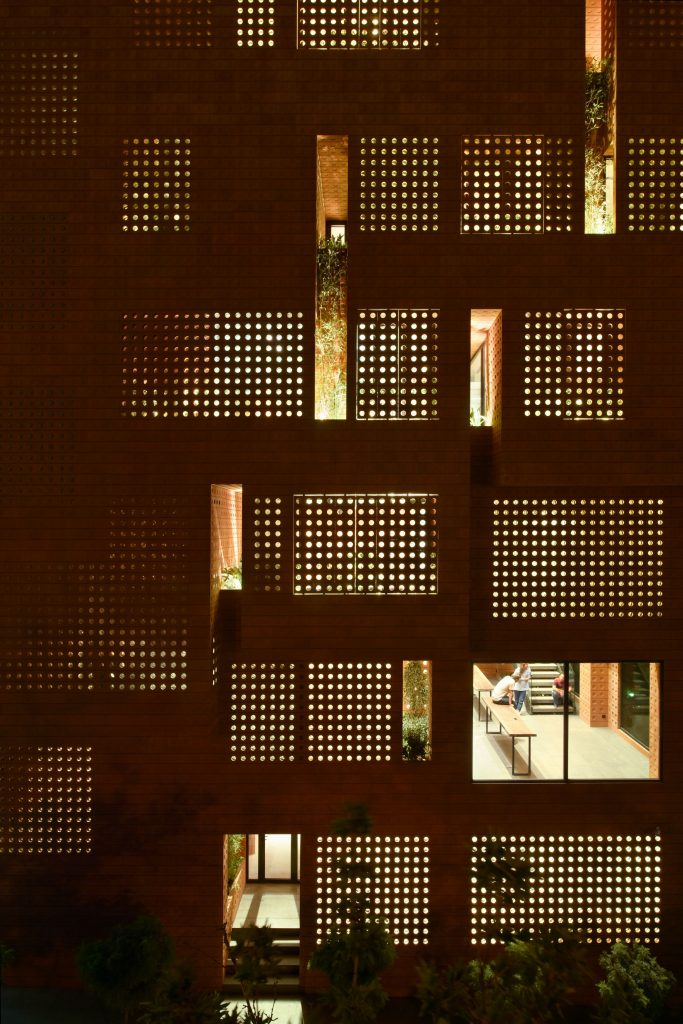 "In the dry and polluted climate of Tehran, the building is minimal and cohesive," she adds.
"It's an uplifting and inspiring design that utilises the facade's voids to provide light, ventilation and space for vegetation to grow."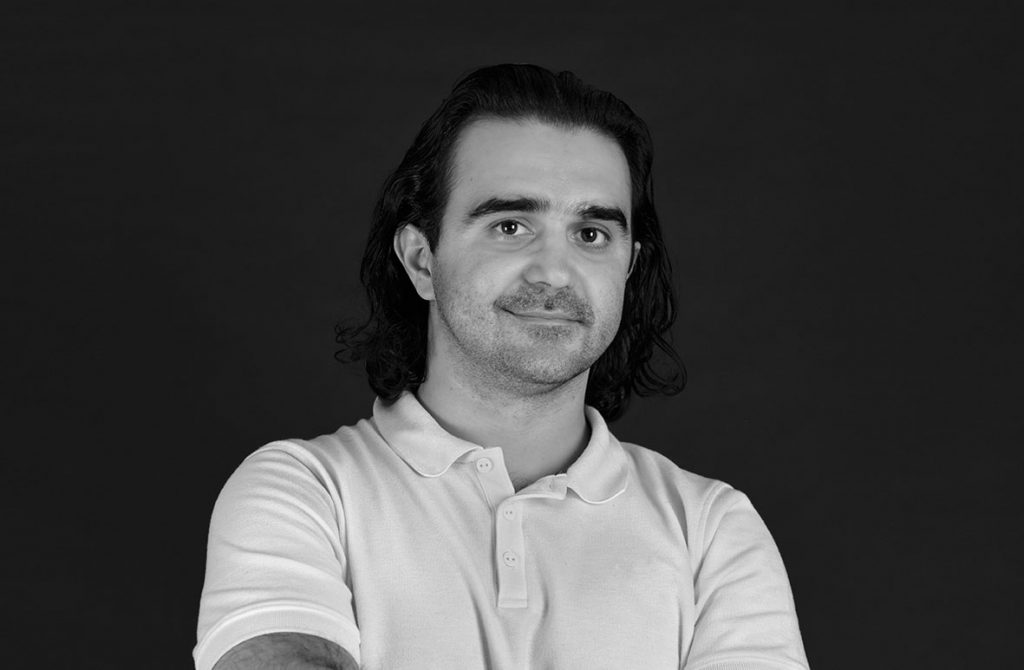 Born in 1978, Balazadeh worked at Iranian practice Shirdel & Partners before establishing HOOBA Design in 2007 with the aim of developing projects in harmony with the cultural and geographical characteristics of the site.
Focused on the development of spatial diagrams in Persian architecture, HOOBA Design tries to create projects that are sustainable and cost efficient.
Photography: Parham Taghioff unless otherwise specified.
Awarded biannually, the RIBA International Emerging Architect 2018 was Gustavo Utrabo and Pedro Duschenes of Brazilian architecture firm Aleph Zero, which was behind the Children's Village in Formoso do Araguaia.
The Children's Village was also named the year's overall winner. This year, that accolade went to the Friendship Hospital in Bangladesh.