A remote community hospital in Bangladesh has won the RIBA International Prize 2021 as the world's best new building.
Friendship Hospital Satkhira by Kashef Chowdhury/URBANA beat a shortlist of 15 projects, which was narrowed down to three finalists in November 2021.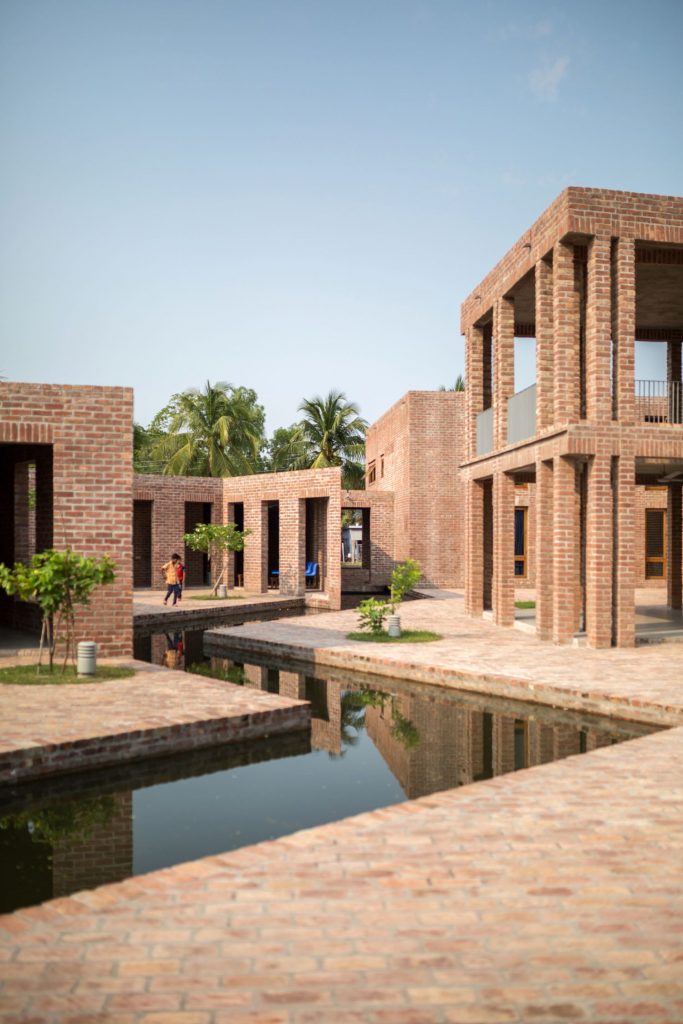 The 80-bed hospital, which came about following a donation from a local philanthropist, brings much needed healthcare services to the southern region of Bangladesh – an area heavily impacted by Cyclone Sidr in 2007.
In fact, water played a key role in the design of the building, responding to the challenging environmental conditions of the area, which include searing heat and heavy rainfall.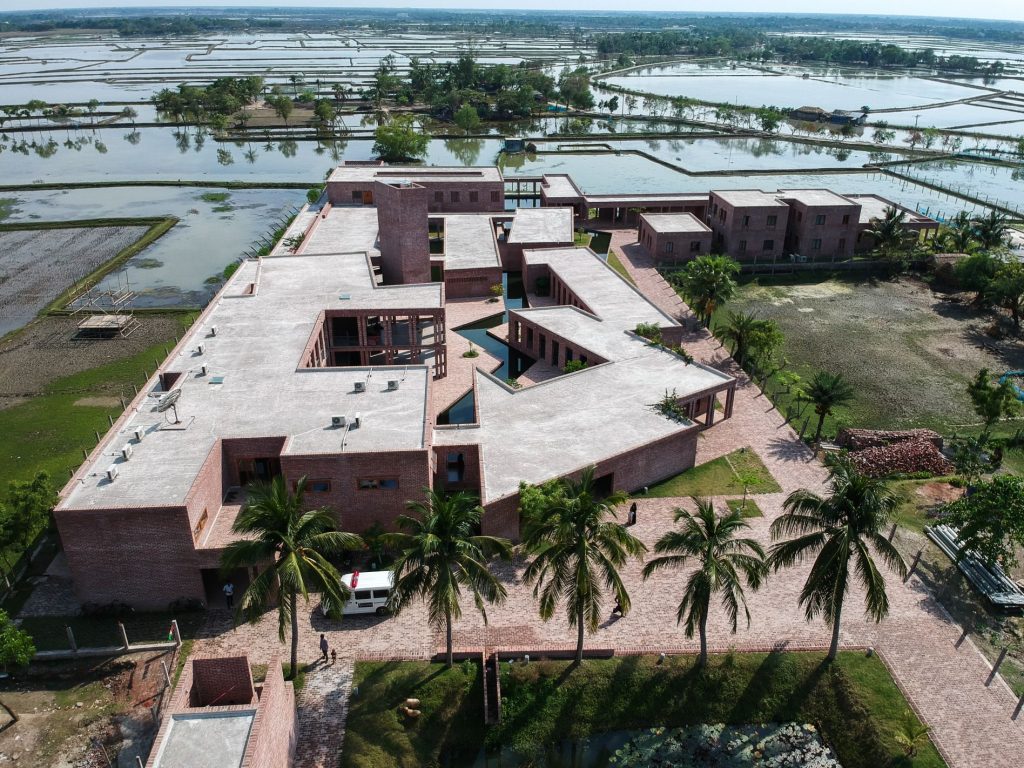 The almost 5000-square-metre project is made up of a series of low buildings arranged around a central canal that separates inpatients and outpatients.
While also serving to collect rainwater, which is stored in a newly built tank, the canal represents the local shrimp fisheries that have replaced the grain fields as sea water has risen in the area.
The body of water also helps with micro climatic cooling alongside the shadow corridors that wrap around all the blocks and the series of courtyards that provide natural ventilation, regulating temperature efficiently.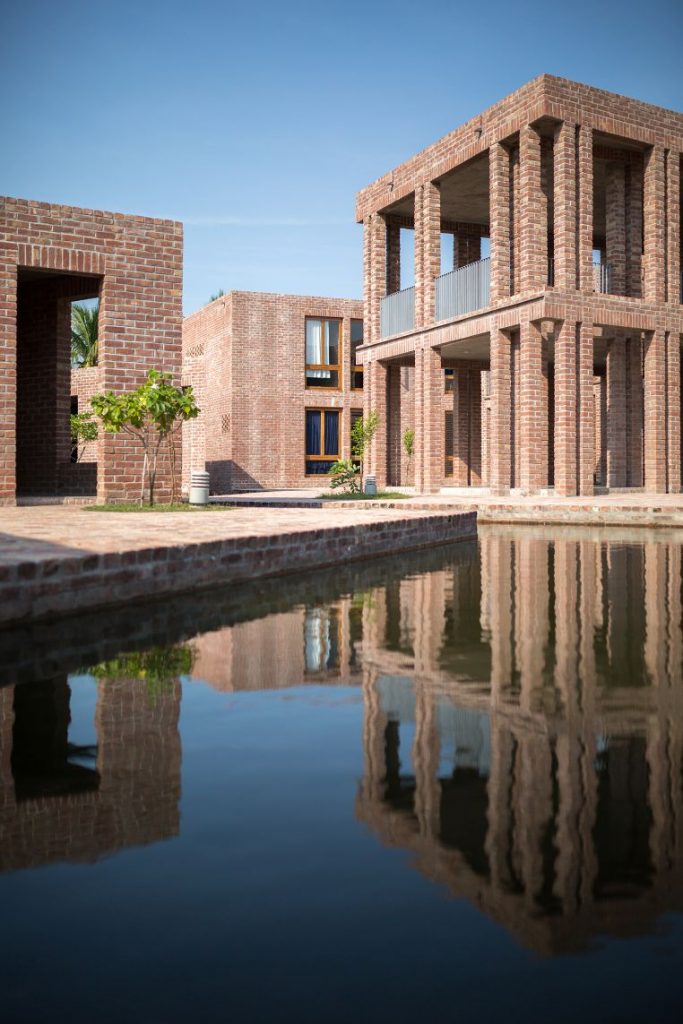 The buildings themselves are made from bricks built in situ to "celebrate ordinary material" and reduce the budget.
Friendship Hospital Satkhira was completed with a total spend of £1,516,000 ($2,867,387) and is run by the Friendship NGO, which pioneered the first NGO-run hospital ship in the world in Bangladesh in 2002.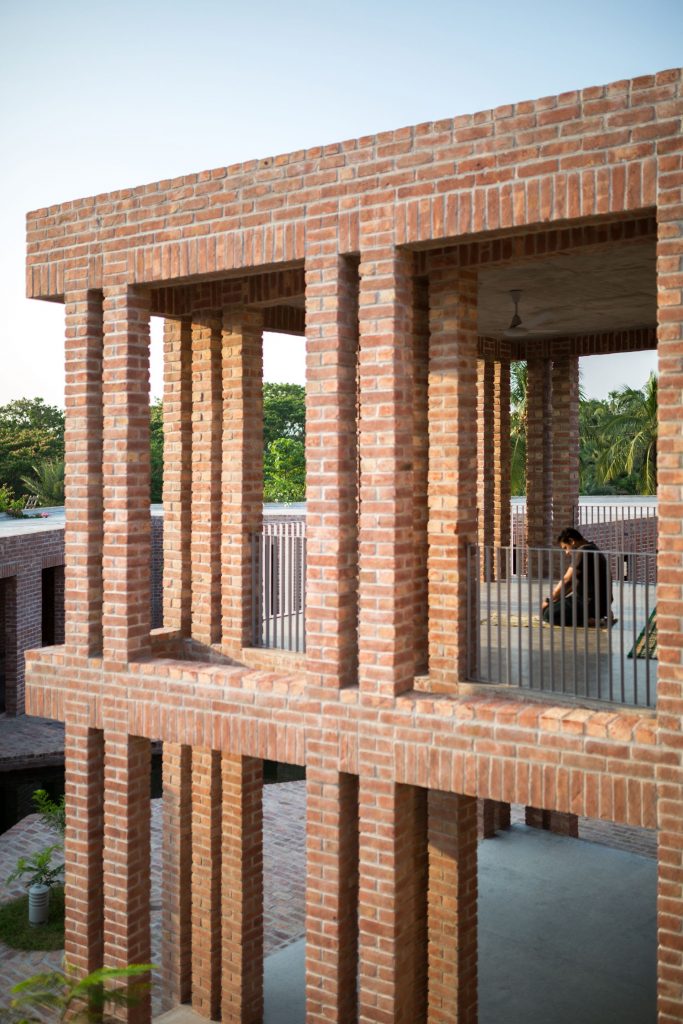 The RIBA International Prize Grand Jury made particular note of the project's budget, praising the architect for achieving such an outcome with the funds at its disposal.
"It is a demonstration of how beautiful architecture can be achieved with a relatively modest budget and with difficult contextual constraints," wrote French architect and jury chair Odile Decq in the jury statement.
"This hospital is a celebration of a building dedicated to humans."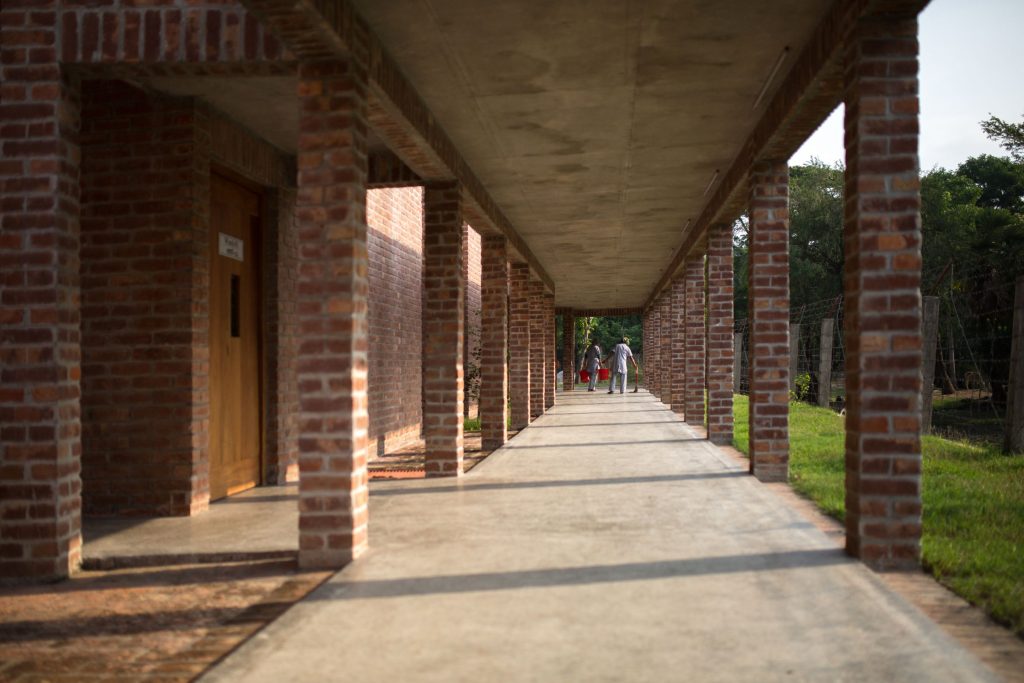 Based in Dhaka, Bangladesh, Kashef Chowdhury/URBANA is led by Kashef Mahboob Chowdhury and describes itself as finding roots in history with a "strong emphasis on climate, materials and context – both natural and human".
The practice was a finalist with WilkinsonEyre's Lille Langebro bridge in Copenhagen, Denmark and David Chipperfield Architect's James-Simon-Galerie in Berlin, Germany, for the RIBA International Prize 2021, ultimately beating both with its "human touch", deft integration within its surroundings and celebration of traditional and local surroundings.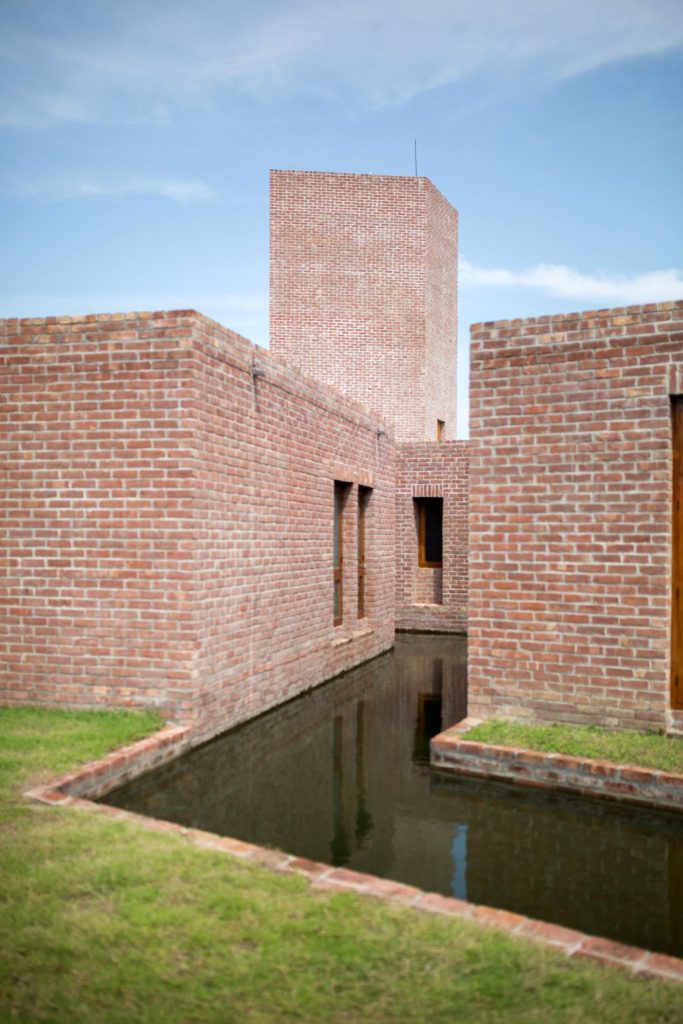 The RIBA International Prize is awarded every two years to a building that exemplifies design excellence and architectural ambition and delivers meaningful social impact.
Originally slated for 2020, the prize was delayed due to COVID-19 restrictions.
The 2018 winner was Children Village, a school complex on the edge of the rainforest in northern Brazil designed by Brazilian architects Aleph Zero and Rosenbaum.
Photography: Asif Salman. Courtesy of URBANA.
Also announced this year was the RIBA Royal Gold Medal, which went to Indian architect Balkrishna Doshi, while the 2021 Stirling Prize winner for best UK building 2021 went to Kingston University London – Town House by Grafton Architects.