Renders courtesy Koichi Takada.
The distinctive loop shape of the Infinity by Crown Group building in Sydney is a result of a thoughtful approach from Koichi Takada Architects that considers design at a human scale and connects the architecture to the landscape.
In response to a residential apartment typology that is often defined as a formulated and repetitive commercial product, Infinity by Crown Group aims to push boundaries of innovative apartment design, promoting future living and its infinite possibilities. Highly controversial during the design competition process, it has overcome a number of challenges to convince clients and council to endorse the design for planning approval.
Infinity by Crown Group contains around 400 apartments, mixed-use retail and convention facility, built above a pedestrian railway link to the train station, with a total area of 40,000 square metres. The design includes significant public benefits for the future of the precinct, with particular attention paid to natural light and the quality of public space. The unique architectural loop feature, along with a void in its sun-facing façade, allows natural light to penetrate the heart of the architecture, a central public plaza, which would otherwise be shaded.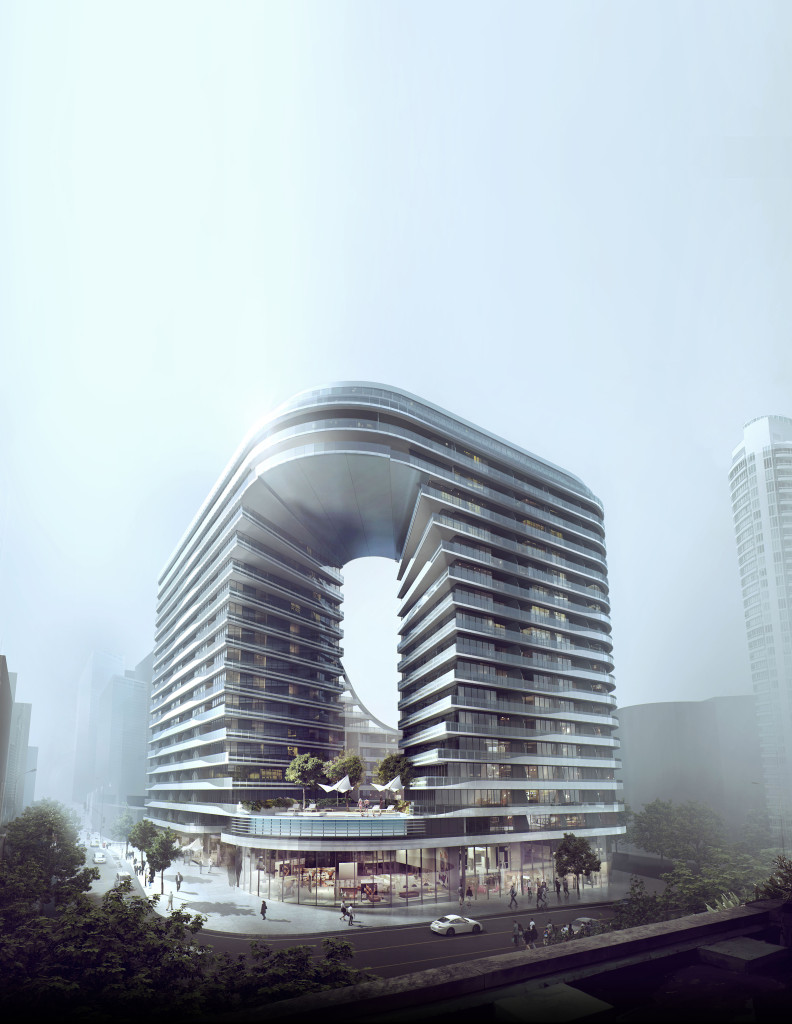 A tiered apartment structure on the south side is designed with cascading apartments with external terrace gardens. Infinity by Crown Group is sculpted in a particular way so that its fluid form increases year-round daylight access to the surrounding context and the adjacent Green Square public plaza. It is designed with BASIX (Building Sustainability Index) compliance and with regard to SEPP65 (State Environmental Planning Policy), including good solar access to apartments, facilitating cross-ventilation, rainwater collection, solar photovoltaic panels, LED lighting, equitable apartment mix for wider social economic groups and communal gardens for social interaction.
Construction has commenced on-site, with completion anticipated in 2019.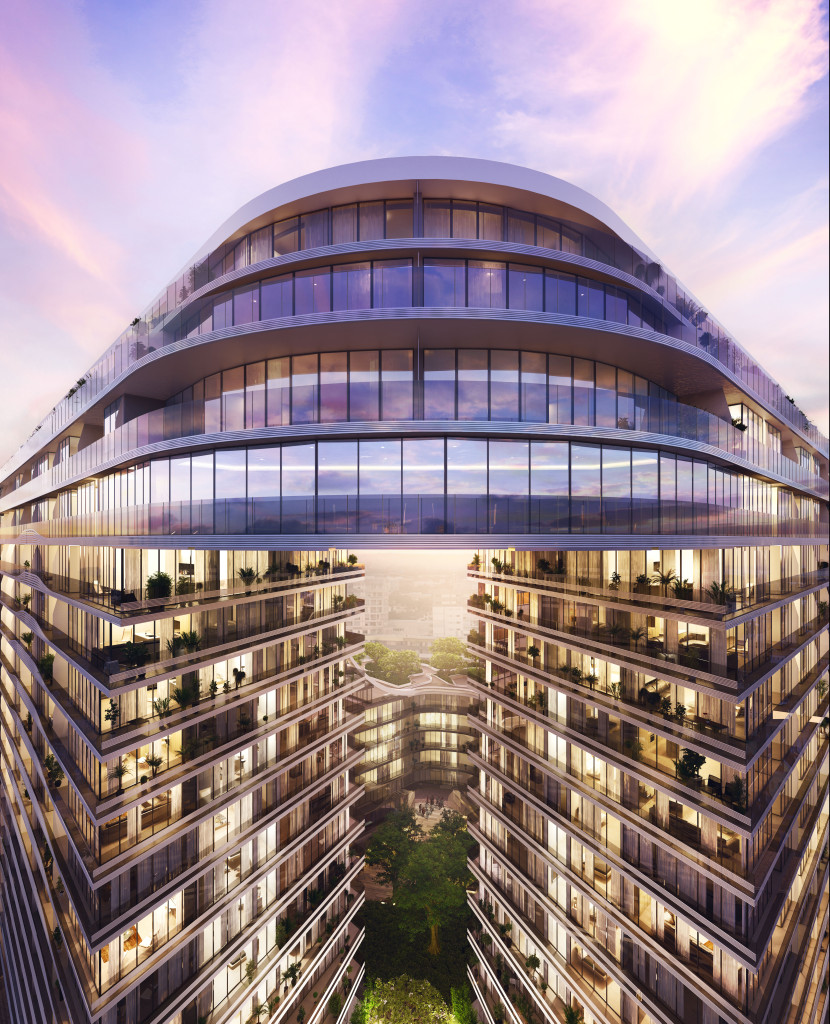 What is the most interesting thing you've learned working on tall buildings over the last few years?
Koichi Takada: With tall buildings, people have the ambition to go higher and higher, but going vertical brings a lot of issues. The tall scale might work in the context of the city, but for humans, it can just feel too tall. We want to humanise tall buildings, to celebrate the pedestrian level and consider how people experience it.
While studying at AA in London, I travelled to Rome and studied San Carlo alle Quattro Fontane by Francesco Borromini, which taught me to design from a human eye level. In Italy, churches were designed with a "God's eye view", from above and with perfect geometry, but Borromini's San Carlo alle Quattro Fontane was designed from a human eye view. It's very organic and Baroque. At a glance, nothing seems to make sense, geometrically speaking. Nothing in his church is a perfect circle, it is imperfect, full of ellipses, a design that, for its time, was a bold move. My eyes tried to make sense of the geometry. I really liked that engaging experience. At Infinity by Crown Group, we have used the 'organic' form of a loop, designed from eye level, to involve a more direct pedestrian experience and to bring natural light into the public space at the heart of the architecture. We want high-rise apartments, especially luxury apartments, to be more engaging to the public experience; to contribute to the community by activating and creating a connection with the neighbourhood.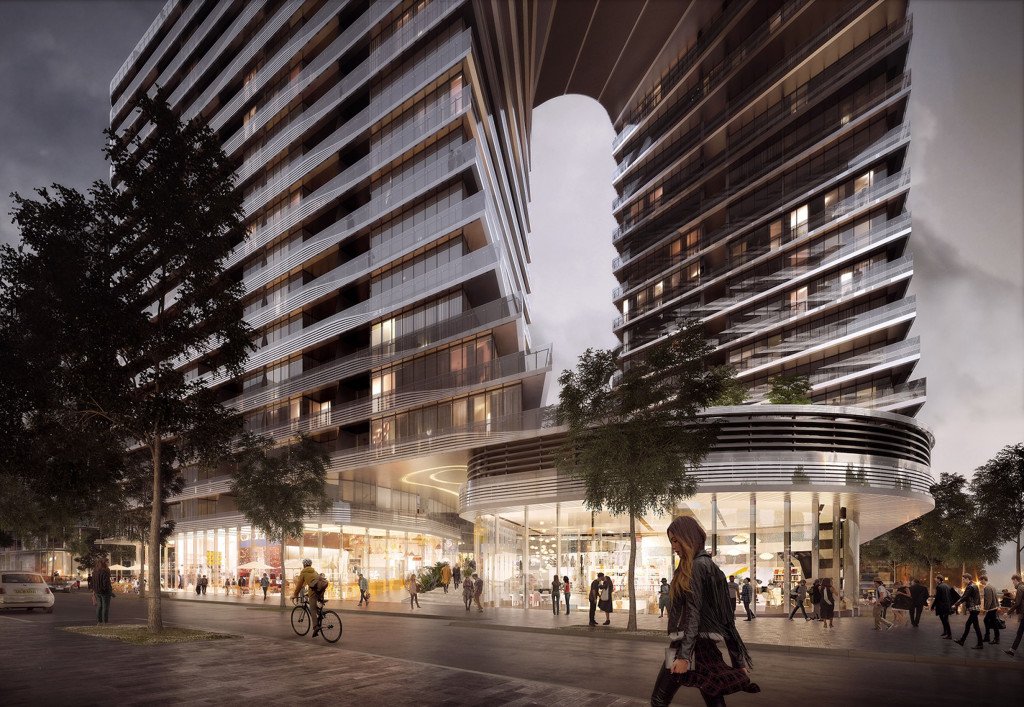 The shape of Infinity by Crown Group is almost like a horizontal skyscraper – it reminds me of the 8 House by Bjarke Ingels Group (BIG) in Copenhagen. How did you come up with that form?
I think it's interesting because Bjarke Ingels worked under Rem Koolhaas and I also studied under Rem Koolhaas at AA in London. We both learned from the 'Koolhaas school', if you like. When I met Rem Koolhaas for the first time, he was really passionate about landscape when everyone else was going vertical. He said that the next century is going to be about the horizontal, celebrating landscape. He criticised elevators, saying they are the death of architecture because you completely negate the spatial and human experience. Go up, come out, go down, come out. This was completely against the architectural notion of how to create a journey through spaces. With Infinity by Crown Group we designed what we call a 'landscape tower', using terracing and undulating level changes to connect the building from multiple angles. It creates an experience of being within the landscape.
The idea of the landscape tower really democratises tall buildings. It's almost fighting against the height, trying to push it down as much as it can, ideally speaking, to bring its experience to a more human scale. So I think BIG's 8 House or West 57th in New York perhaps comes from the same ambition, also influenced by Rem Koolhaas. We are both in some way realising a built example of the ambition, with Rem's DNA in us.
A lot of people underestimate the shape of Infinity by Crown Group. We're not doing it because we think it looks cool, it was developed for a reason. The shape adapted to the environment, to respond to the sunlight, to create a relationship with the surrounding buildings and to really open the vista for the people who live around it. The loop brings more light into the public plaza and in turn makes it a more pleasant place to be. The shape is a result of this conversation with the environment, the context and the neighbours.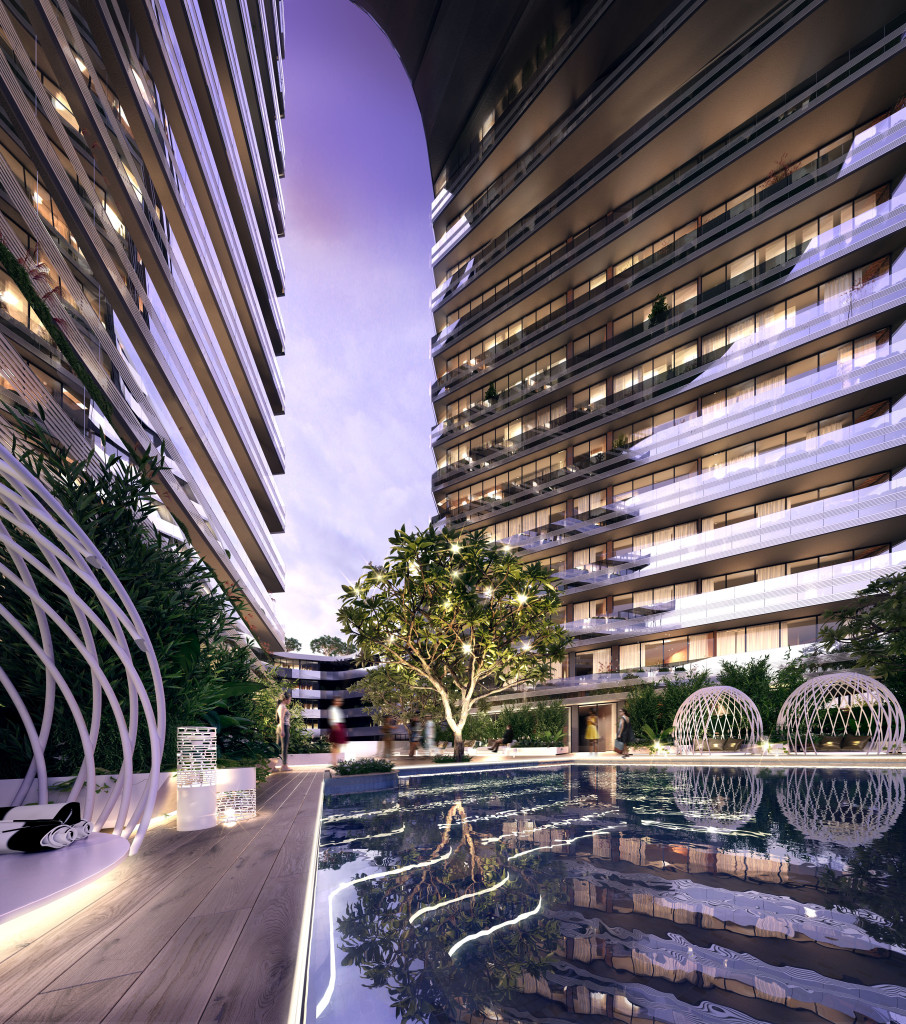 How does the design of the building affect the people who live in it?
We wanted to design architecture that makes people feel good and is also healthy. We really care about the quality of living, especially in a city location, and from the outset the wellbeing of residents was a primary focus. For instance, daylight and cross-ventilation are important to us, though they are becoming harder to achieve – I can't live or work in a place without natural light or air. I guess it is really the other way around – the consideration of the people who will one day call our buildings home – has a bigger impact on our design than you may think and really shapes the architecture that you see.
What is the most important thing that will shape the future of high rise architecture?
People tend to look to nature or the countryside to recuperate from living in the city, so it would be interesting in the future if you could combine the essence of the countryside and bring it back to the city.
It would be interesting to explore a countryside experience, with a vertical expression, to deal with the density that cities rely on. In other words, thinking of the village life in the city, the vertical village or even stacking houses.
AR144 is available now through newsstands and digitally through Zinio.