Photography by Peter Bennetts.
The Northcote House is an extension to what was a two bedroom single-fronted Edwardian house. While the upper level of the extension is set back from the street boundary, its contemporary design adopts the same roof angle as the original house. The use of a dark colour and the abstraction of the existing roof line silhouettes the original, reinforcing the prominence of the heritage façade within the existing pattern of the street. Materials and colour have been selected to distinguish the new from old, so that the extension is a true representation of its timeline rather than an attempt at reproduction.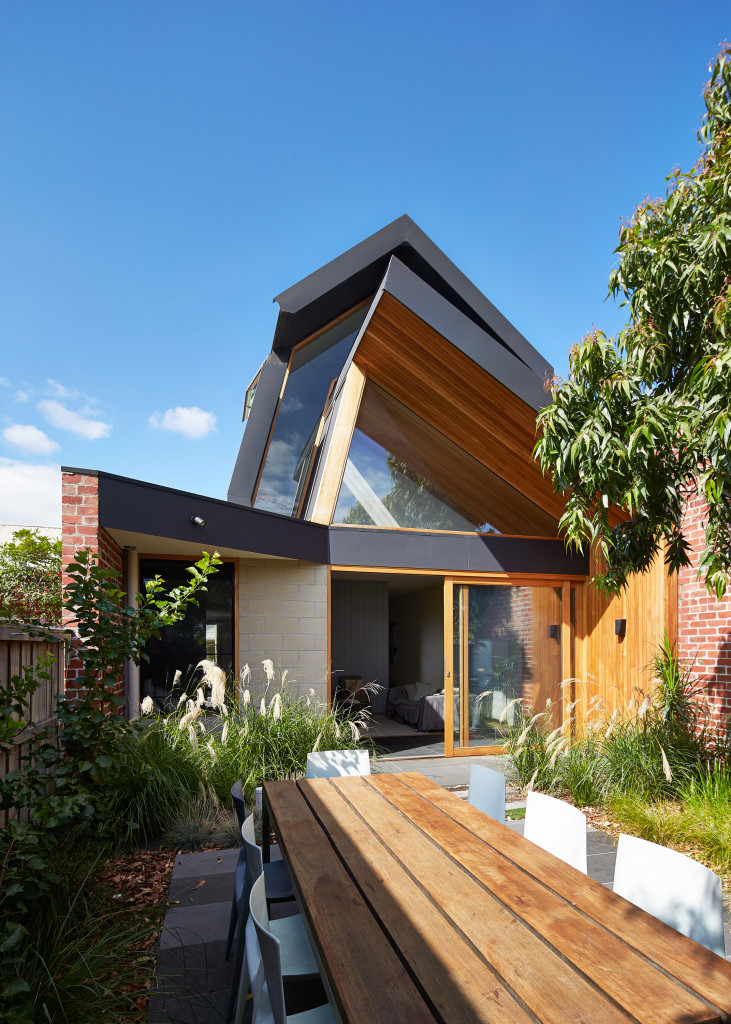 The original house was bought at a time when the resident couple had no children, but after their fourth daughter was born, the two bedroom house could no longer accommodate the family. Rather than move further out of the city to afford a larger house, the family decided to make the house they already had adapt to them. Timmins+Whyte took on the brief, which included the addition of a living/kitchen area, two bedrooms, two bathrooms, and the ability to have spaces that could allow adult retreat from the children's busy play.
To meet the challenge of getting sunlight into the belly of the house, Timmins+Whyte stepped the kitchen out to the boundary and connected the boundary and original house with a timber framed glazed door, along with the inclusion of a skylight over the kitchen.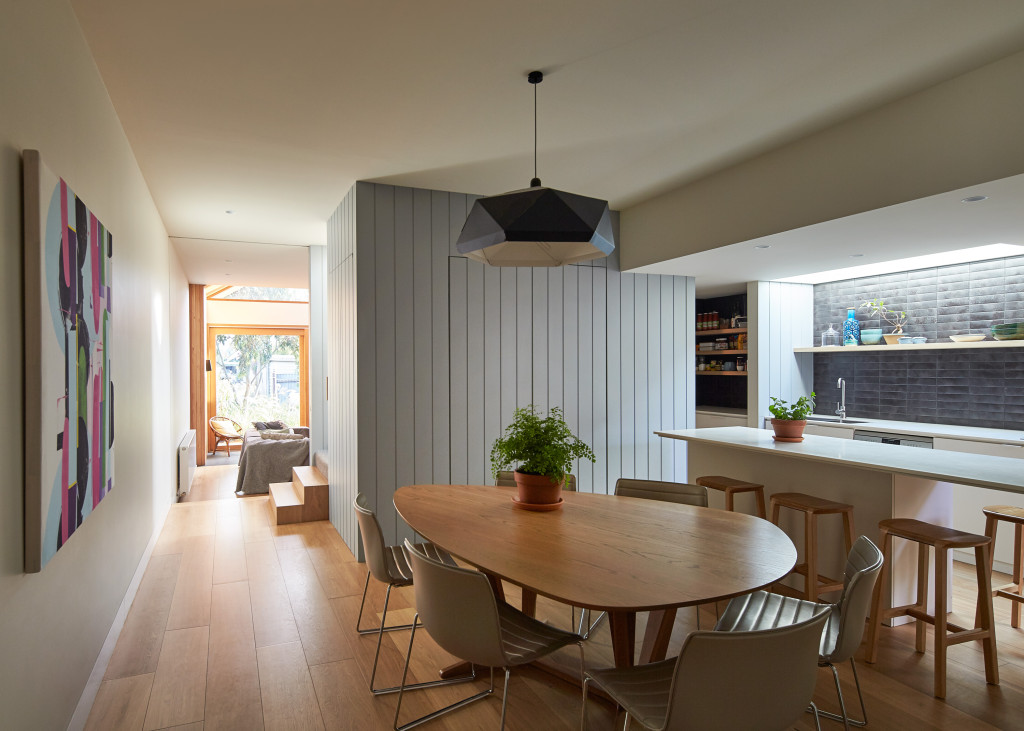 To allow the adults space to retreat, the living area and kitchen/dining have the ability to be separated from the living via moveable panels. The living spaces were designed with flexibility at the forefront – encouraging family conversation and interaction while simultaneously allowing for individual places to sit and read.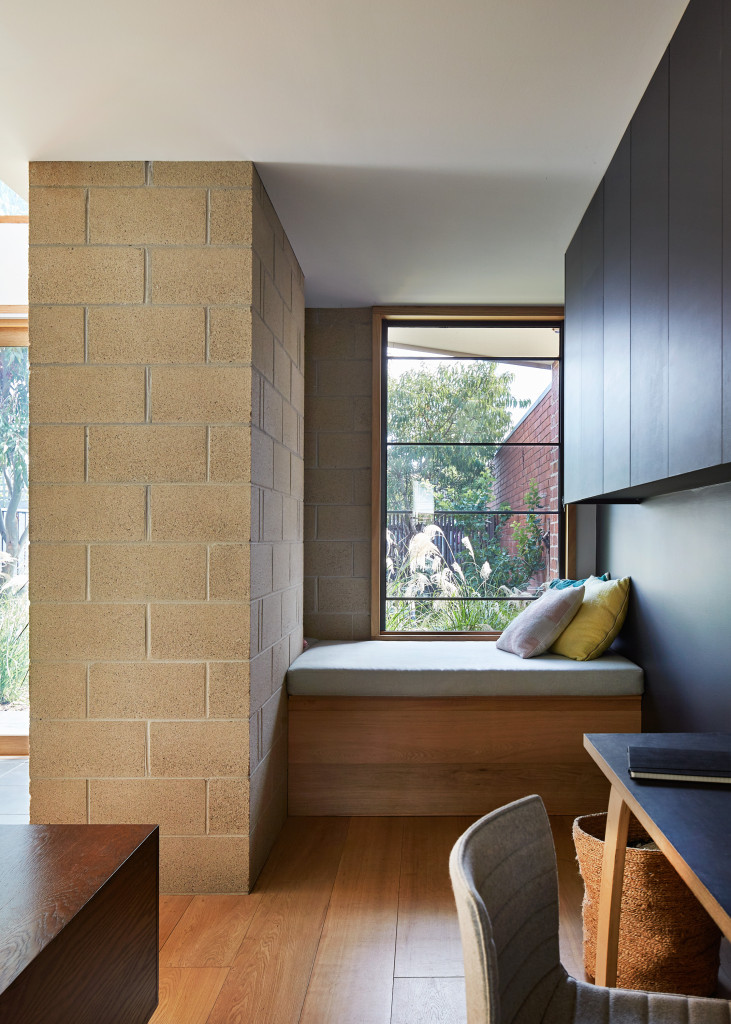 The two bedrooms and additional bathroom feature geometrical windows with bespoke openings, and a thematic play on spatial proportion. By taking a relatively small floor plate and pushing the ceilings up, Timmins+Whyte have created a house that feels generous in size.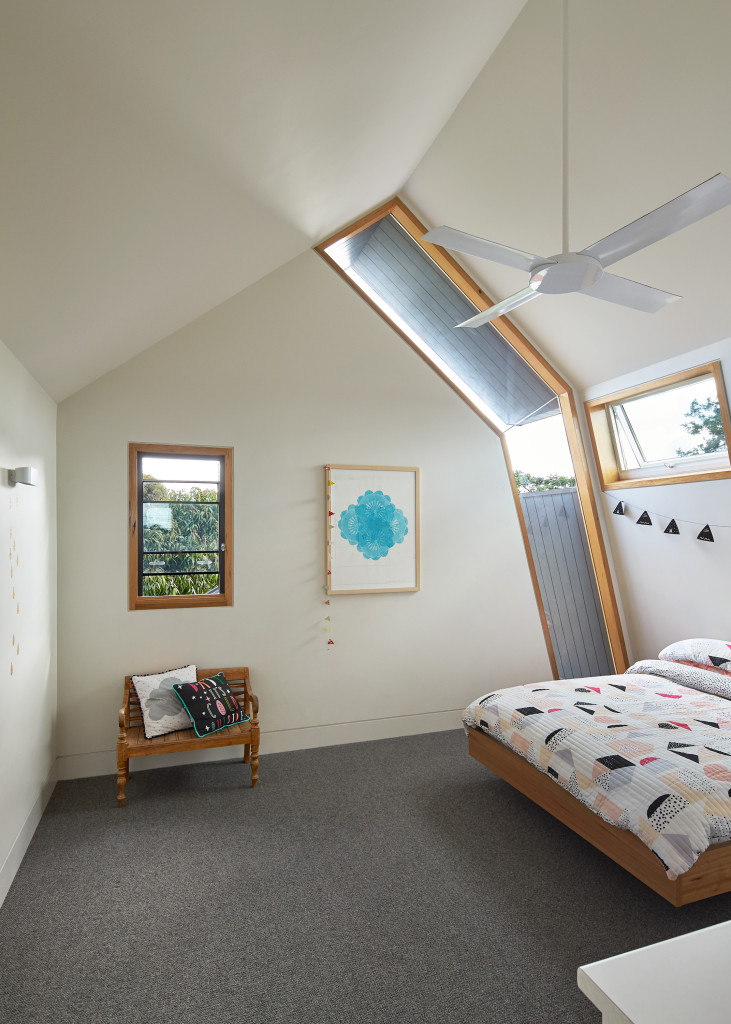 The design takes advantage of the north-facing rear yard to make a direct connection between the living area and the garden, populated by native flora (landscaped by Mud Office). Bluestone paving on either side of the external door benefits from the solar gain from the low sun in winter, while eaves block the direct summer sun.