A family home built for less than $635,000 has been named RIBA House of the Year, proving "life enhancing architecture doesn't have to cost the earth".
At least that's according to Britain's top architecture body.
Speaking after the final episode of the Channel 4 television series Grand Designs: House of the Year, during which the Northern Ireland home was revealed, RIBA president Alan Jones said House Lessans proved budgets should never get in the way of great design.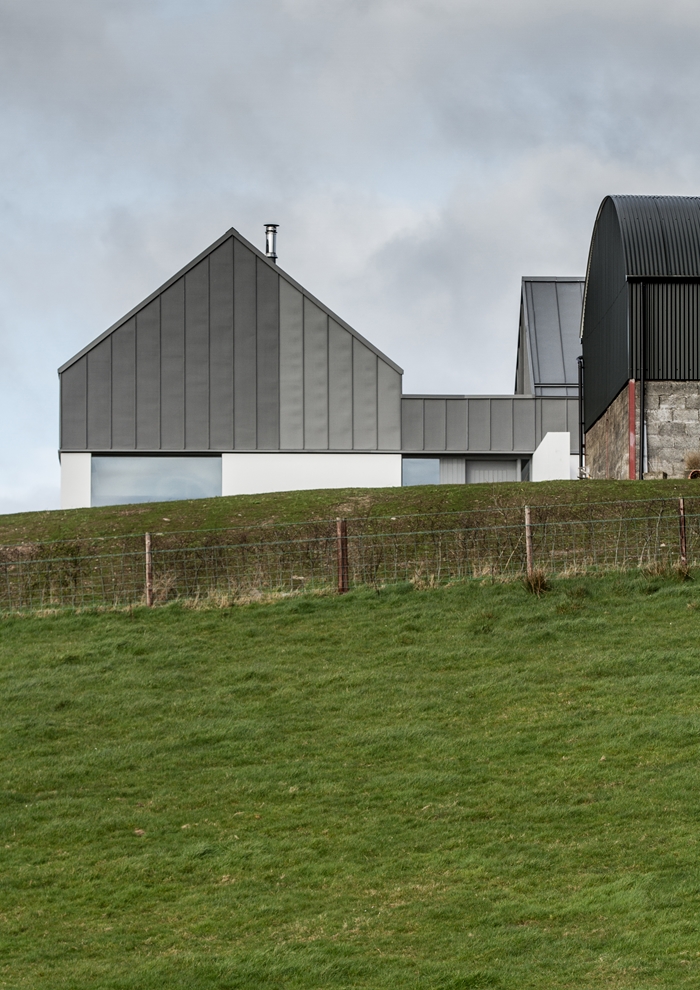 "House Lessans demonstrates that life enhancing architecture does not have to cost the earth. Executed with incredible clarity and restraint, McGonigle McGrath have used simple and cheap materials to create a truly bespoke home that resonates with its owners and its context," he said.
"Even with the tightest of budgets, House Lessans shows that a dream home, designed by a talented architect, can be a reality."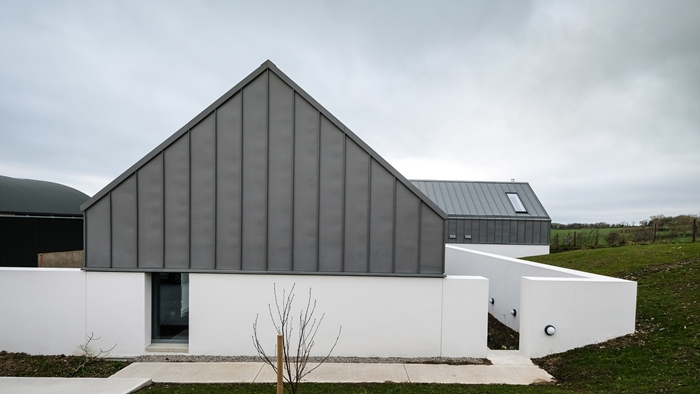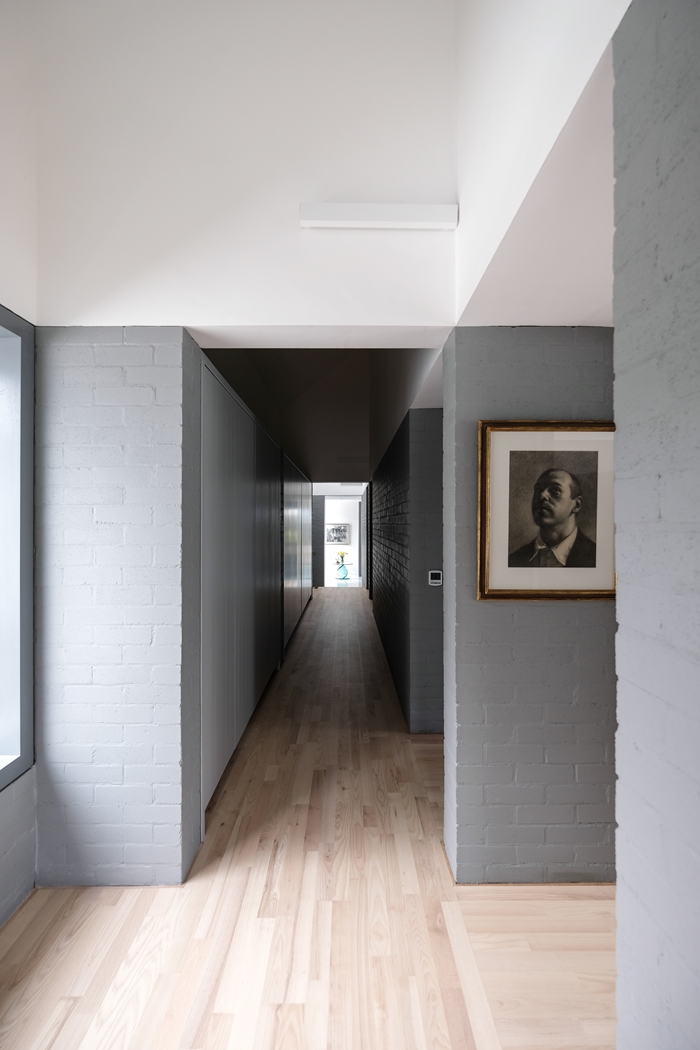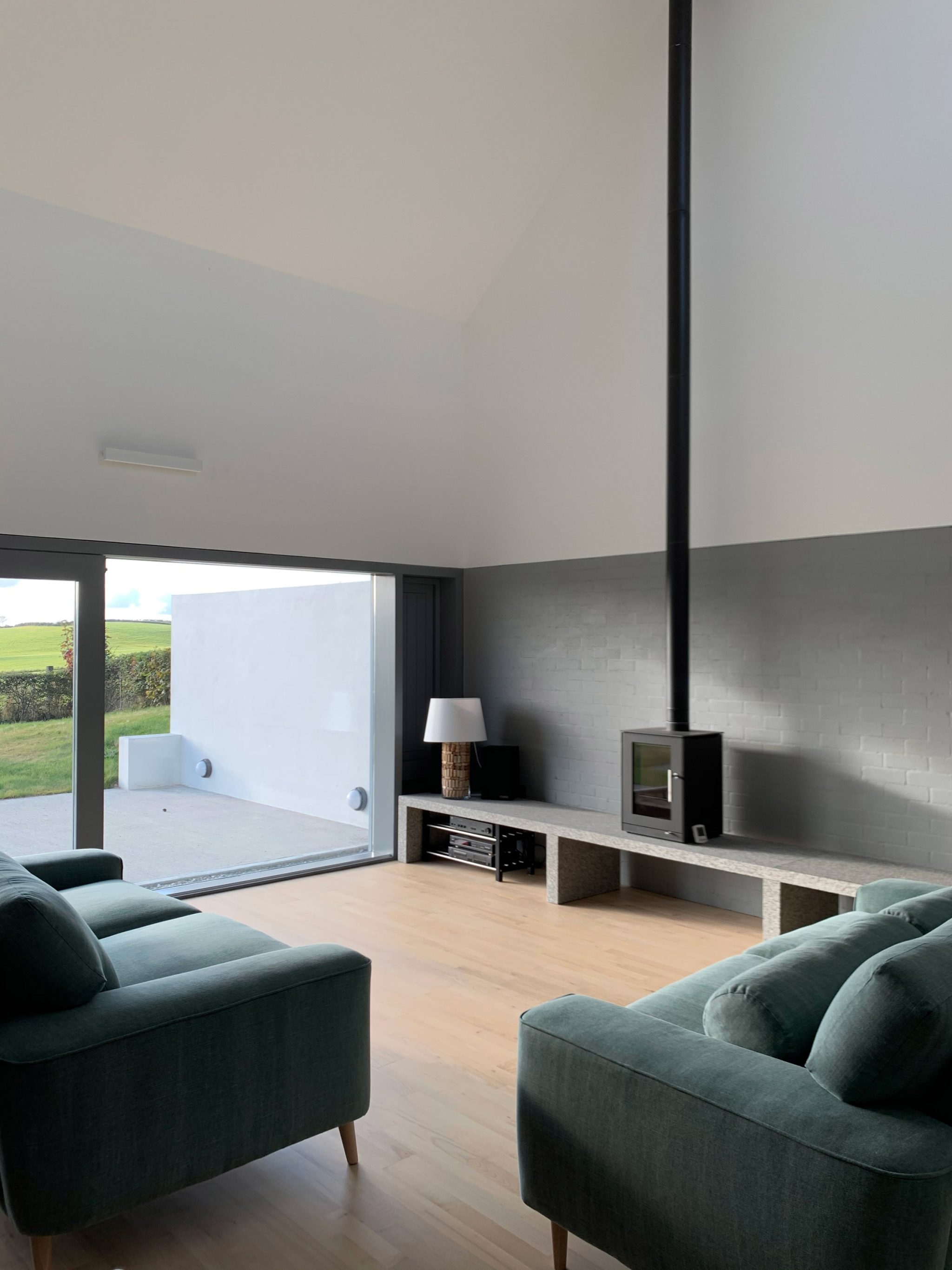 The property, completed in 2018, was designed by McGonigle McGrath, a Belfast-based practice formed by Kieran McGonigle and Aidan McGrath.
The family home in County Down is firmly rooted in its landscape. The home's two blocks echo the barn and other agricultural buildings they sit alongside. Inside, its minimal rooms all have huge windows that take advantage of the views outside.
To beat the restricting budget, McGonigle McGrath used basic building materials like white-rendered concrete with pitched zinc roofs. Cost-saving hacks like cheap concrete blocks for the walls and huge openable windows, instead of bifold doors, also helped save some pounds.
As a result, House Lessans cost just £335,000, equivalent to £1,425 ($2,712) per square metre.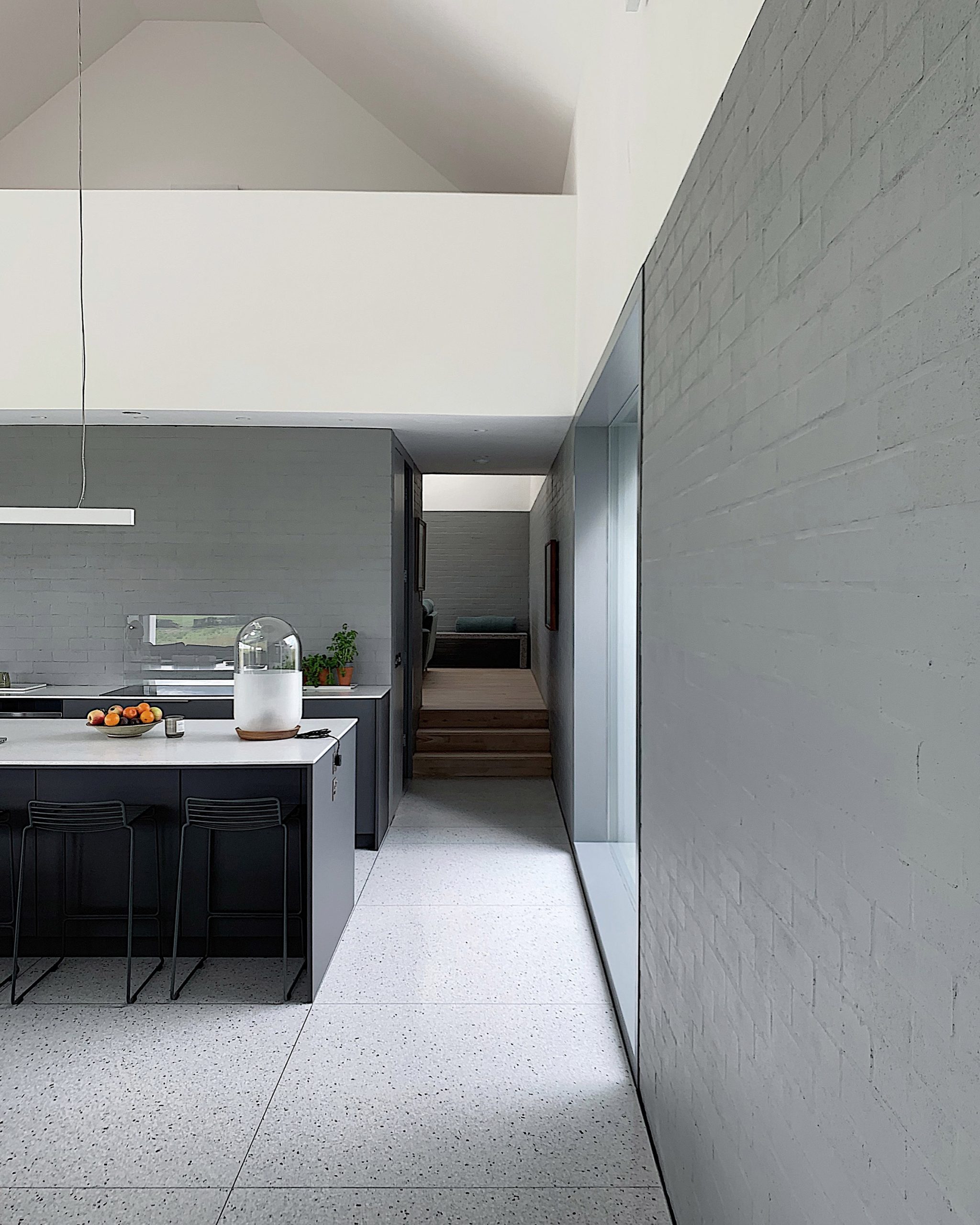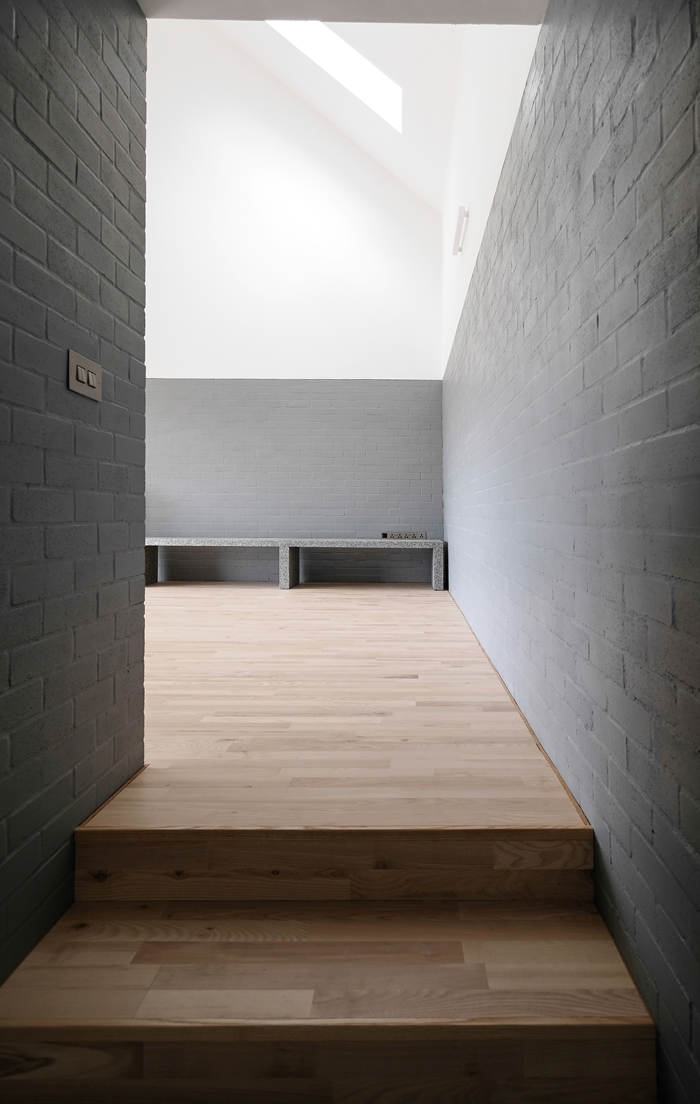 The home was designed for a semi-retired couple and their adult children, who visit occasionally, and is divided into two wings that embrace the existing barn, a new forecourt and a discrete bedroom block with private courtyard. The first wing has three bedrooms, while the second is given over to the communal living areas. The finish is simple as the couple preferred the focus to be on the green rolling landscape.
RIBA judges praised McGonigle McGrath on its remarkable restraint and skill in creating a family home that exudes calm, dignity and generosity. They also made note of the architects's skill in editing and making, saying the house "belied any notion that an expensive budget is somehow the gateway to excellence".
House Lessans was chosen for RIBA House of the Year by a panel that included Tom Miller of Haysom Ward Miller Architects, last year's winner of the award, and John Pardey as chair.
It was chosen from a longlist of 20 homes, seven of which were shortlisted over the four-week run of the Grand Designs TV series. Those shortlisted included Pocket House by Tikari Works, Nithurst Farm by Adam Richards Architects and The Black House by Dualchas Architects.
McGonigle McGrath has been shortlisted for the RIBA House of the Year for its simple architectural language and conceptual design before. In 2015, its House Maghera lost out to Flint House by Skene Catling de la Pena, commissioned by Jacob Rothschild.
Last year's RIBA winner was also a family home in a rural setting. Scotland's Lochside House by HaysomWardMiller Architects was a small-scale, sustainable home made from local materials and was located on the edge of a lake in the West Highlands.
Photography: Aidan McGrath