The Gold Coast Suns Elite Training and Administration Facility was designed as a new home for the AFL team that breaks down the segregation of players, coaching staff and administrative staff.
Designed by BVN the facility provides a new transparent and cohesive home for a young AFL team within the wider Gold Coast Sports Precinct.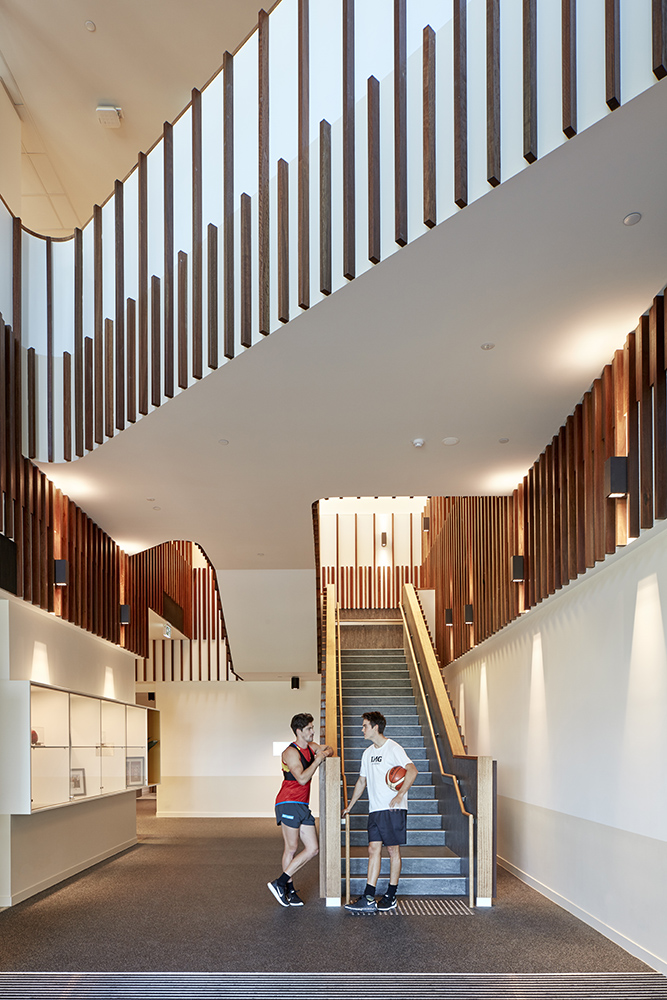 The ambition to be more integrated is embodied in the design of the facility around the central 'essunce,' a multi-level void with glowing skylights that promotes interaction, visibility and activity.
"The client's desire to achieve a caring environment, which supports development and instils a sense of pride and belonging within the organisation, is also reflected in the range of team spaces along the essunce.," explains BVN.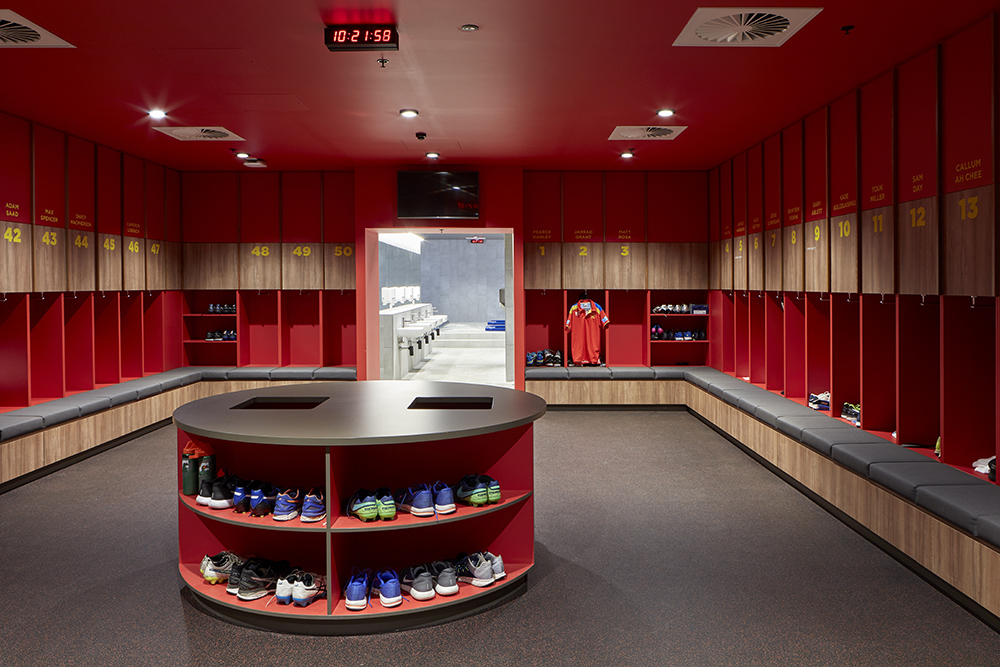 These include workspaces for coaching and administrative staff, shared meeting and recreational areas, a series of training and change spaces for the players, a media studio, and a membership reception for the public.
These spaces showcase the character, history and pride of the club through the use of bold team colours, playful geometries, and a warm, contemporary material palette. Materials including marmoleum, rubber and concrete flooring, timber, laminates and tiles were selected for their robustness and cost-effectiveness.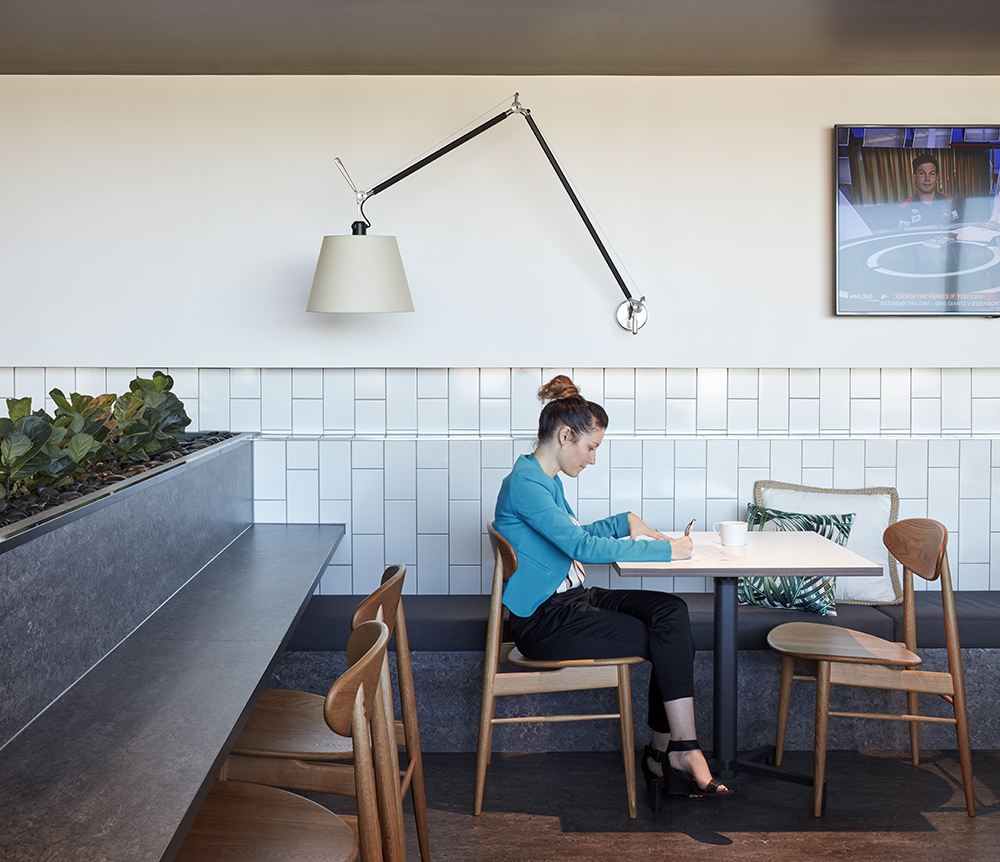 Interaction between elite and aspiring athletes is promoted through the colocation of the GCS ETAF with the Gold Coast Sports and Leisure Centre (GCSLC), a new indoor stadium for the 2018 Commonwealth Games that provides a legacy venue for the community.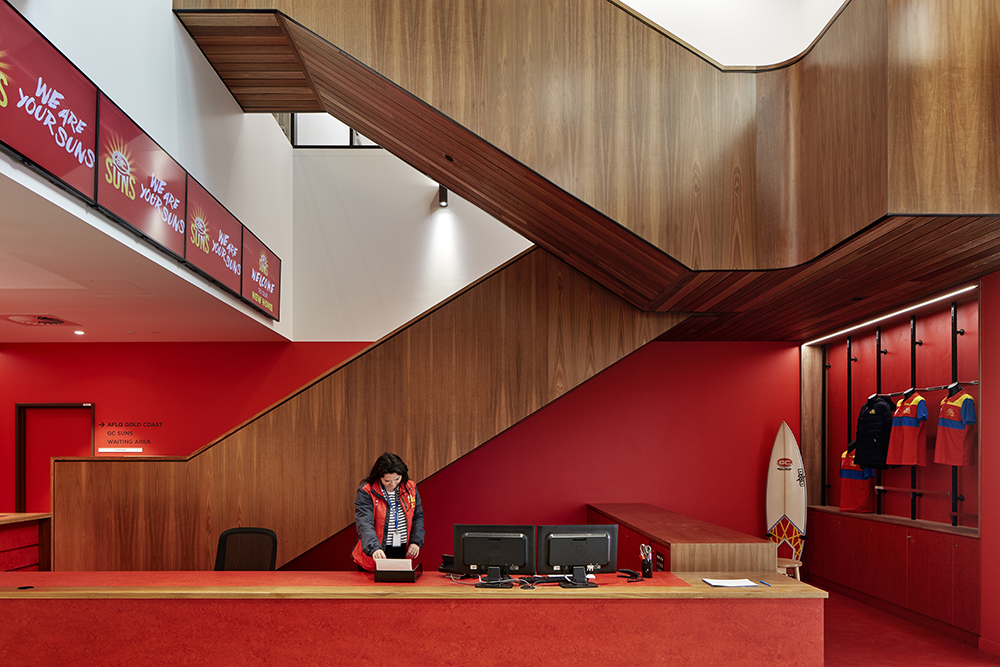 Although the GCS ETAF has its own character, elements of the GCSLC's sub-tropical interior design language are reinterpreted within the facility to continue a context inspired cohesive idea through the whole building.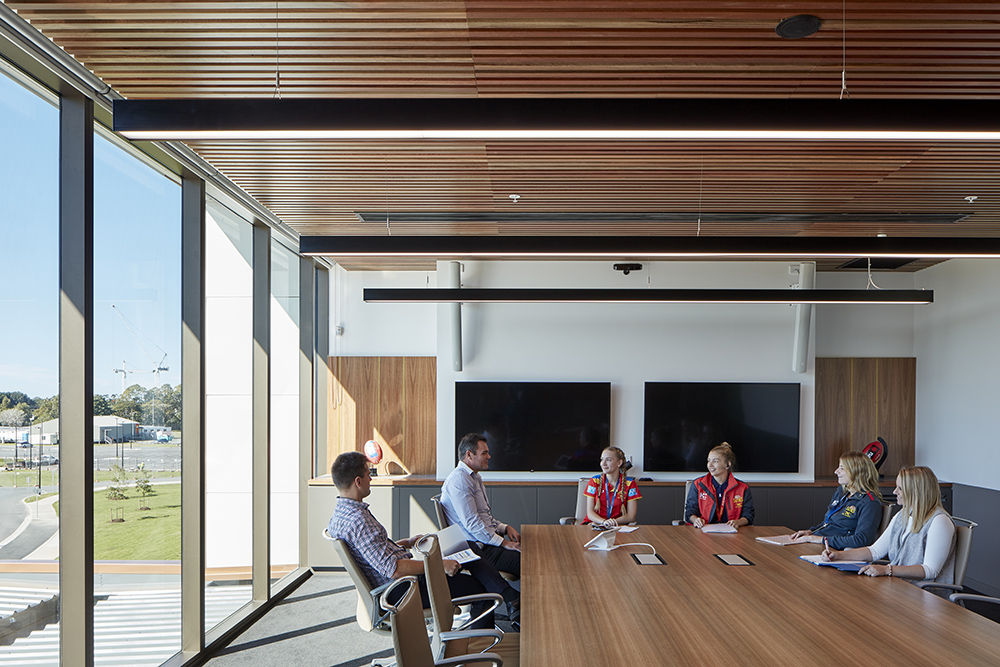 "The ribbon motif that wraps the shimmering bronze volumes of the façade is expressed internally in the 'essunce' with timber battens which fold down the sculptural stairs connecting both levels. The internal spaces have a visual relationship with a small training lawn and larger AFL field to the north of the building," adds BVN.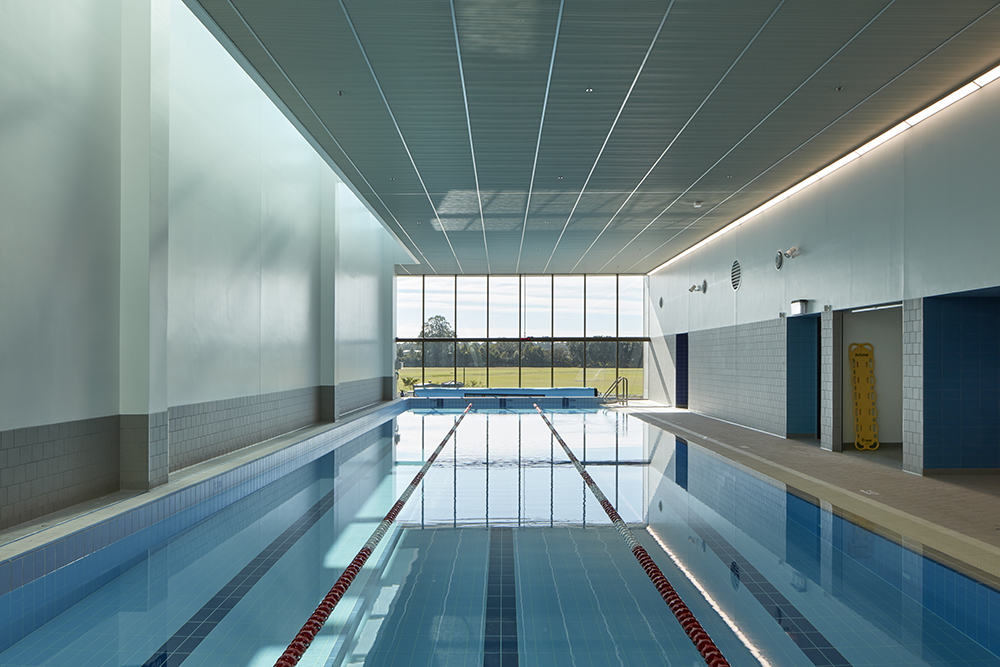 Photography by Christopher Frederick Jones