Woods Bagot's design for the Telethon Kids Institute's (TKI) office in WA aims to attract and retain the highest calibre researchers, practitioners, policymakers and funders.
The relationship between client and practice began in 2011 when TKI engaged Woods Bagot to create a world-class progressive research workplace.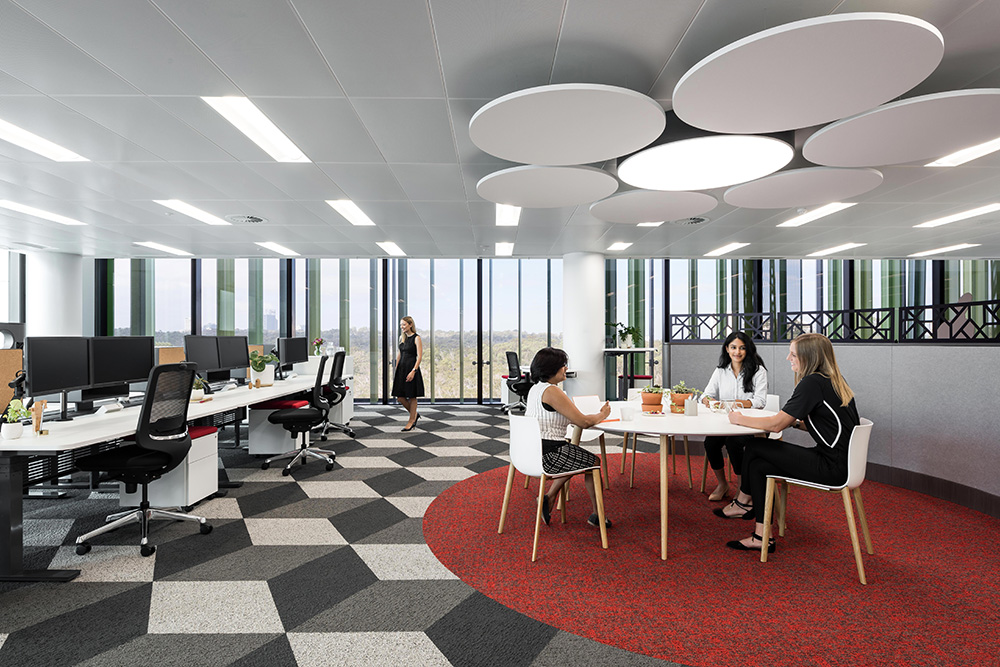 In developing the design narrative, Woods Bagot took subtle cues from the human body to inject elements of fun that articulated TKI's culture with each part working symbiotically.
Shifting toward an agile working methodology its resilience was demonstrated from its inception in 2011 to occupy-ing from 2018.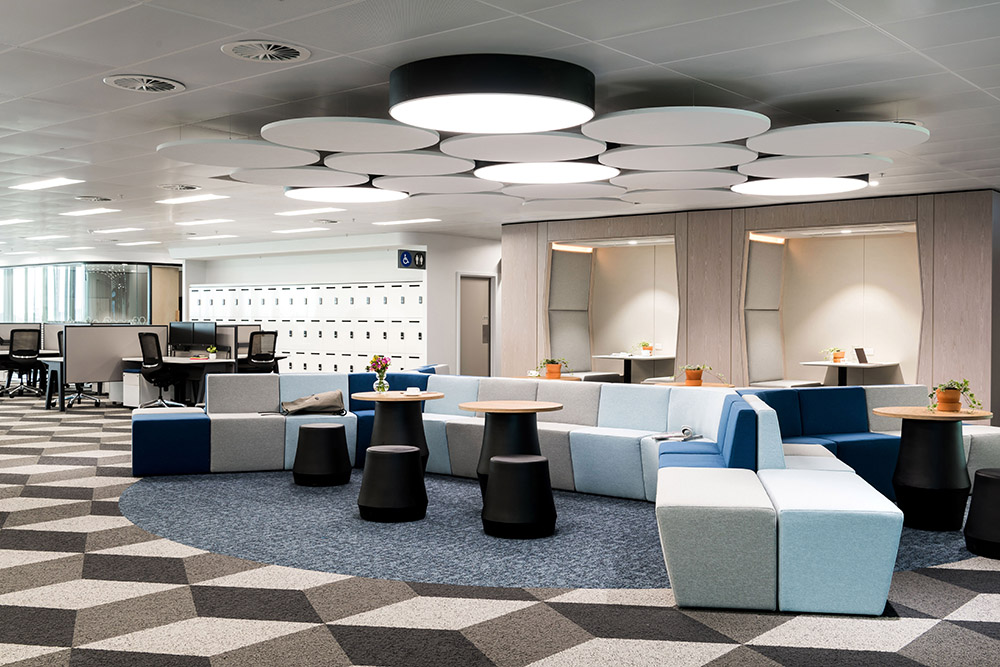 "On arrival at TKI's facility, you enter the 'Heart' of the facility," explains the Woods Bagot.
"Collaborative engagement points create warmth at each entry point tying the split floor plates together cohesively and activating the broader workspace. It was important for TKI to be able to have touchpoints with partners including research families and donors by visual connectivity to the mechanics of the Institute."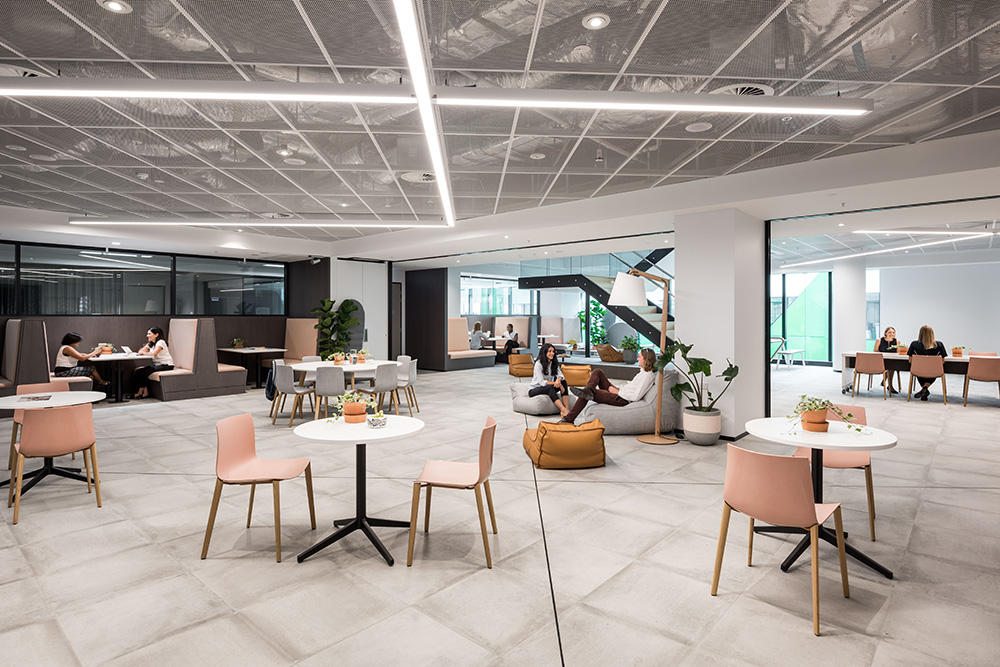 Described as the 'Lungs' every space within the workplace was designed with lines of sight to the atrium to introduce natural light and air to 'breathe'. Dubbed the 'Brain', the two wet laboratories were named for their function as key to the broader environment.
The open workplace provides the staff flexibility for working with different research groups or project teams allowing for expansion and aptly named the 'Cells'.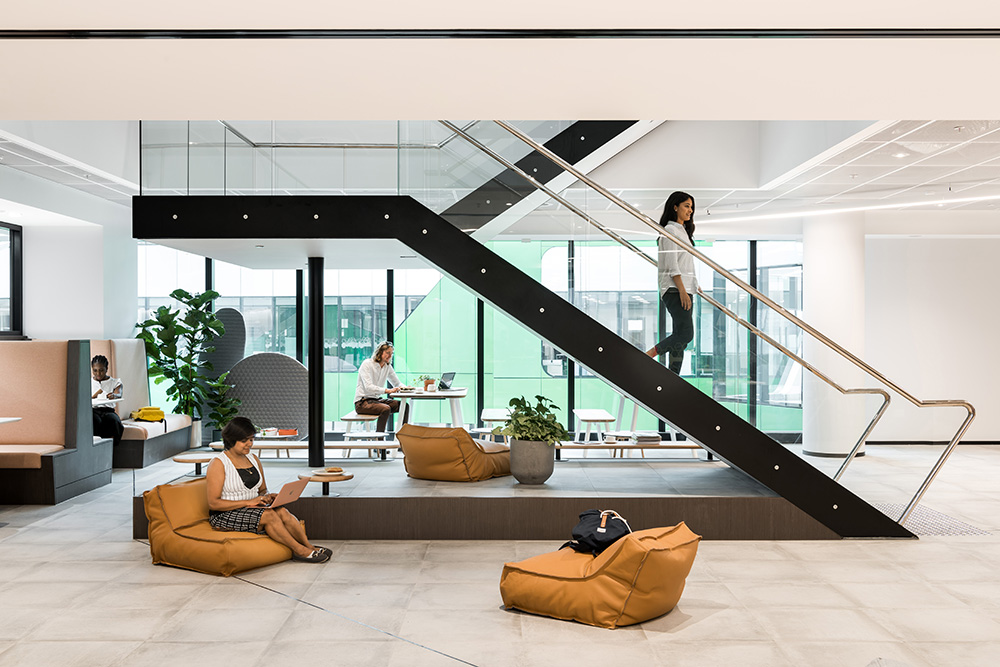 The modularity of work settings and patterning mimics the cellular activity of division and growth. In keeping with a contemporary workplace, it was paramount for all staff to be given difference in likeness supported by focus points as a departure from dedicated offices.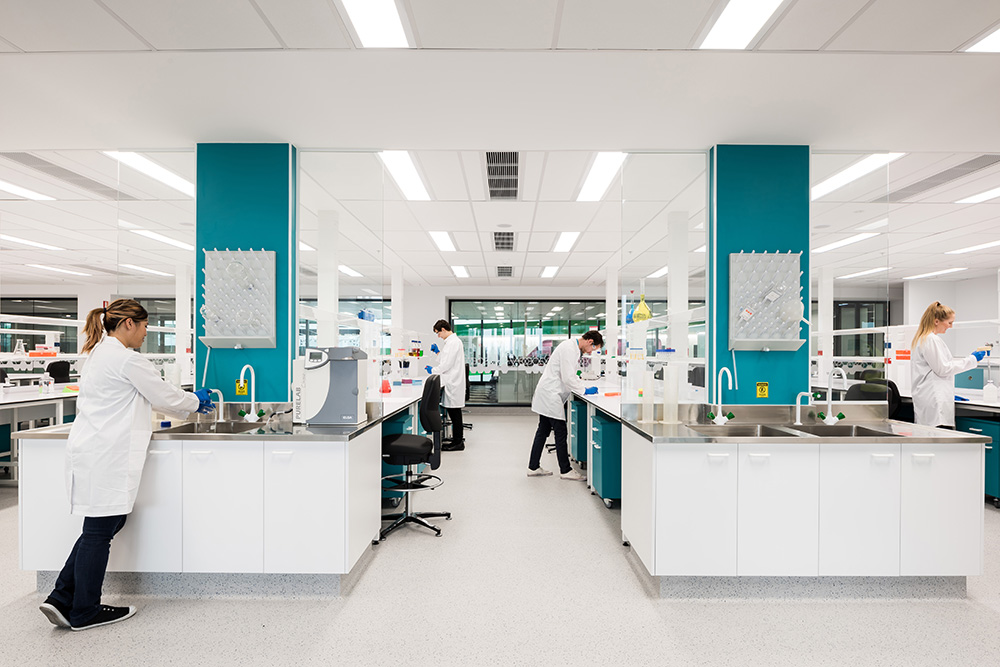 Punctuated throughout the open environment the 'Eyes' were visually stimulated meeting spaces. The 'Ears' evolved as acoustically sensitive quiet zones providing respite and focus.
As a backbone, the 'Spine' provides structure and support to the open plan workplace symbolized through its materiality and diversity of enclosed meeting places.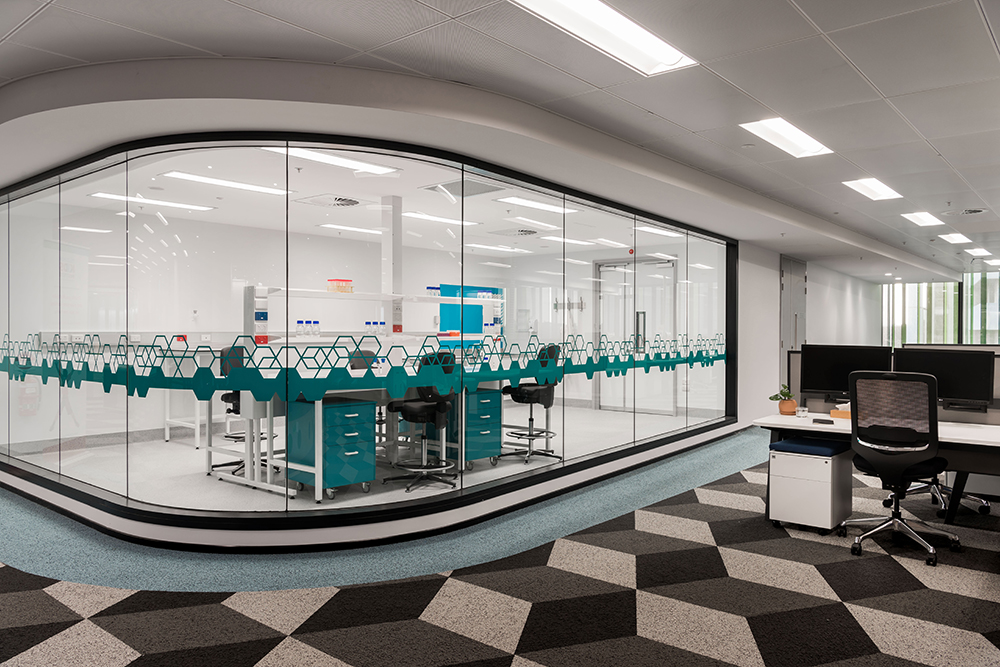 The 'Mouth' as a vertically connected café provides a point of cross-pollination through conversation and nourishment bringing together people within TKI and those within the broader community that engage with them.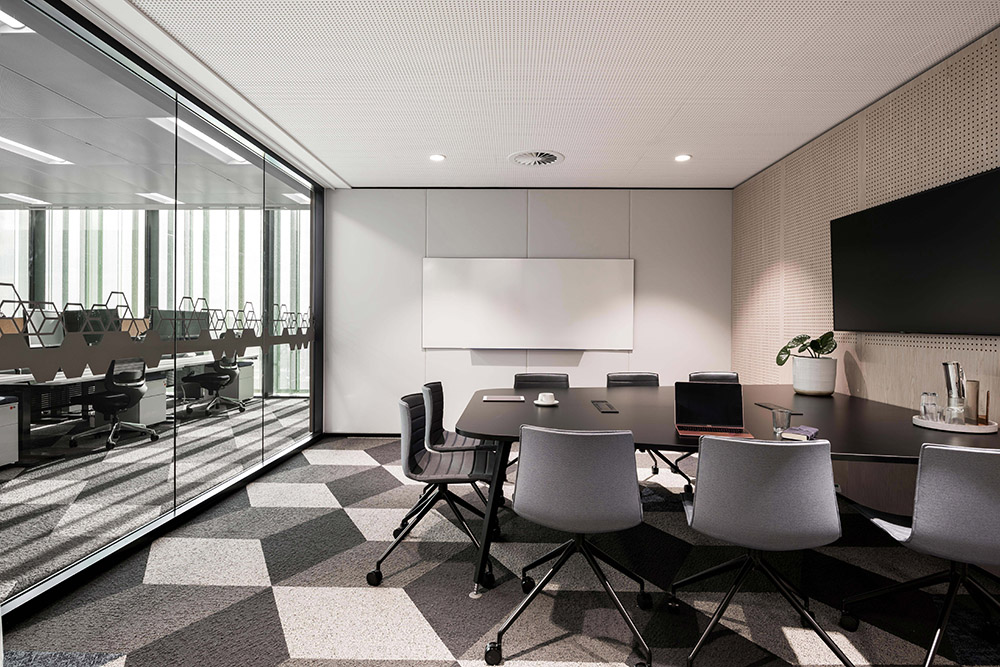 Photography by Dion Robeson