Stage one of Australian Unity's luxury aged-care precinct has been completed by Fender Katsalidis with a bold 17-storey apartment tower with concierge service.
The Grace Albert Park Lake, known as The Grace, caters to independent retirees seeking a sought-after central Melbourne location.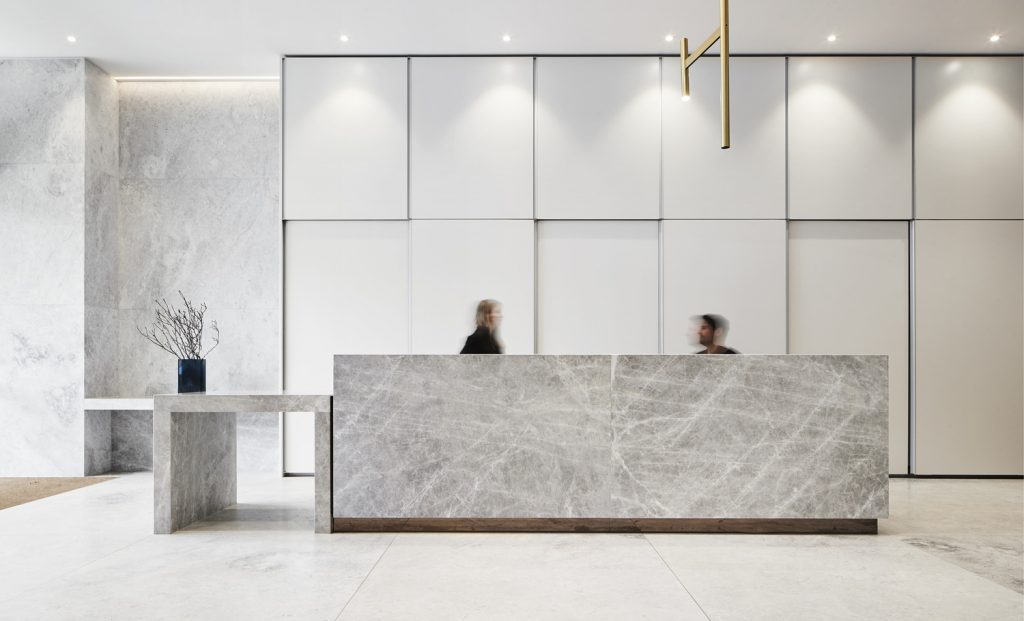 "There is a lack of high-quality, centrally located, dedicated retirement living apartment buildings and with the growing cohort of seniors, it is important to be offering and delivering well-designed and quality accommodation," Fender Katsalidis associate director Jessica Lee tells ADR.
The complex contains 79 residential units with a mix of one, two and three-bedroom apartments across its levels. Floor-to-ceiling windows offer residents views of Albert Park Lake and each apartment has over 15 square metre of communal areas, approximately five times more than the standard apartment building.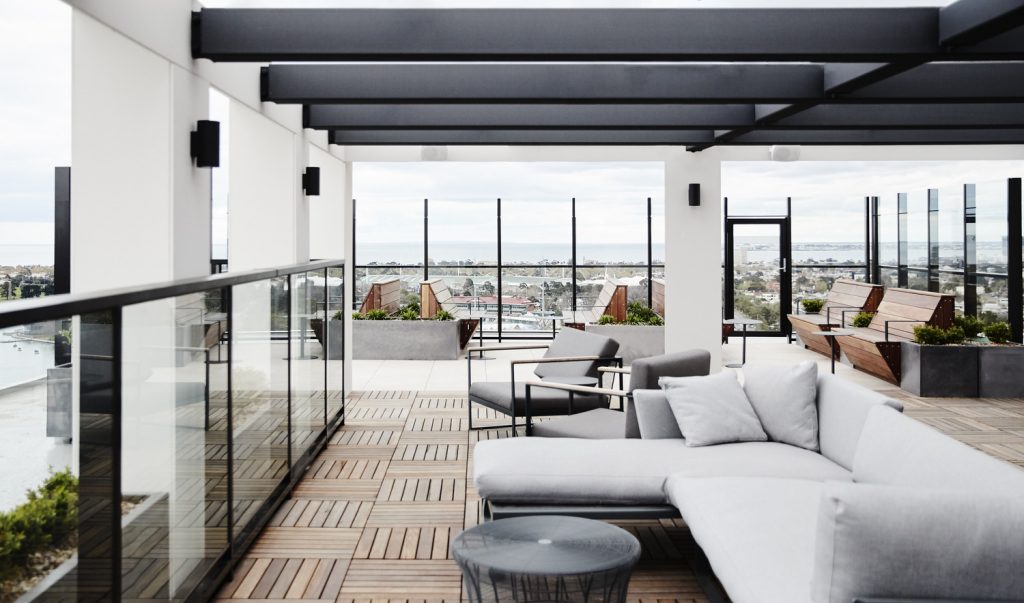 Designed to complement the modernist Australian Unity tower next door, the architecture has a statement and rhythmic grid-like design of horizontal and vertical elements.
Collaborating with Melbourne-based Mim Design on the initial interior design concept, The Grace's interior was staged to evoke a sense of home.
"We designed the interior spaces to engage with residents and create a sense of pride, nostalgia and calm," says Miriam Fanning, Mim Design's founder.
Natural material selections feature throughout the apartments and common spaces, with stone, timber and neutral fabrics contributing to the luxury look.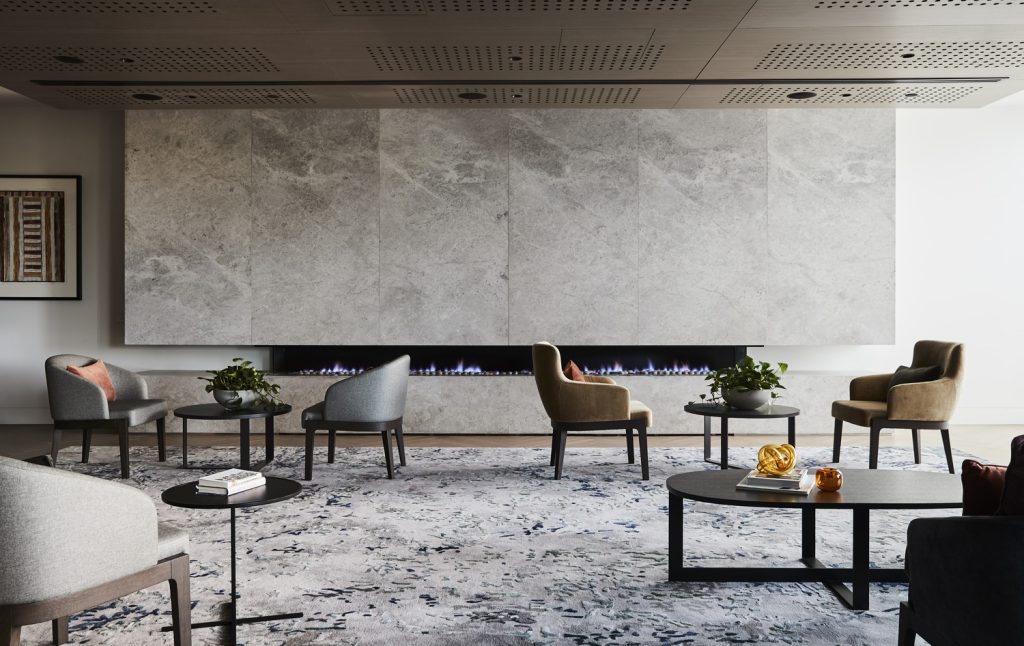 The design was not a departure for Fender Katstilidis, internationally acclaimed for its vertical multi-residentials, but the integration of aged care facilities is new.
Specialist healthcare design is a rapidly growing sector for many architecture firms, with the proportion of the Australian population aged 65 and over expected to grow even more rapidly between now and 2028.
This demographic's accommodation requirements mean serious opportunities for architectural practices and, according to Healthcare Design magazine's 2018 Architecture/Engineering and Construction (A/E/C) Survey, more firms than ever are now entering this arena.
Central to designing for this population is the fostering of social interactions amongst residents that has proven vital to healthy aging.
To this end, level two of The Grace has been coined the Friendship Level, and is dedicated entirely to shared amenity. Other spaces in the precinct cater to community-building activities including an art studio and fully-equipped exercise facilities.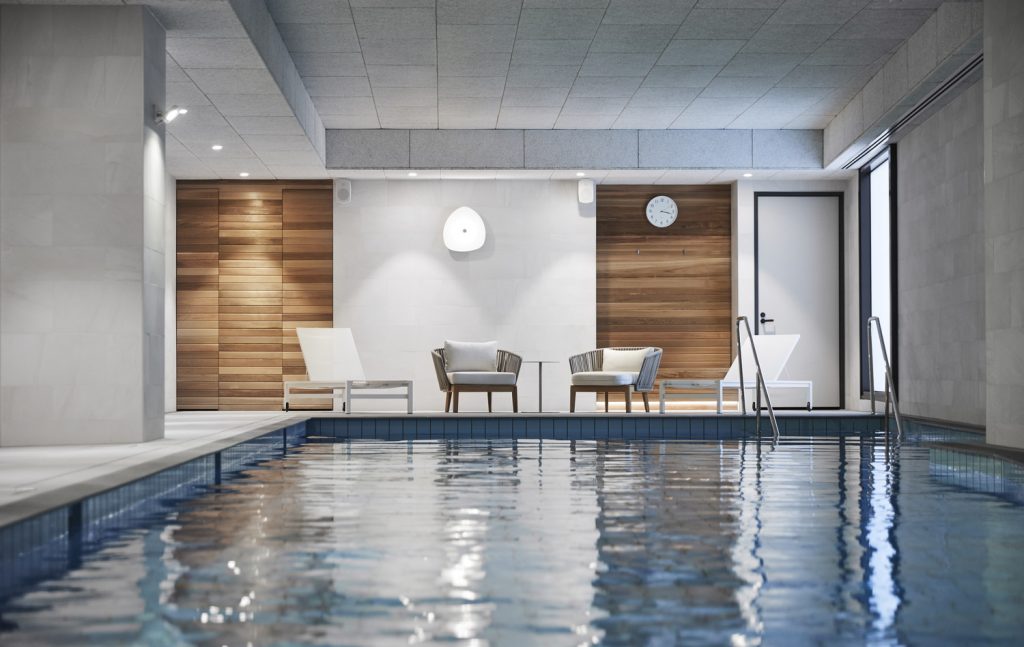 The functionality of the complex as its resident's age was at the forefront of Fender Katsalidis' design, seeking to create a continuum of care through retirement and higher-care stages.
"The integration of apartments designed to facilitate ageing in place also allows the installation of mobility assistance fixtures easily at a later stage in life," says Lee.
"Substrates built into walls enable fuss-free retrofitting without major building works disruptions in these homes."
The ground-floor of The Grace offers healthcare residents can utilise as soon as they move in.
"Changing doctors is harder the older one gets, so they can set themselves up by being comfortable with what's there sooner rather than later," says Lee.
Residents of The Grace also have access to a concierge service which can book medical appointments, taxis, dinner reservations and accept deliveries.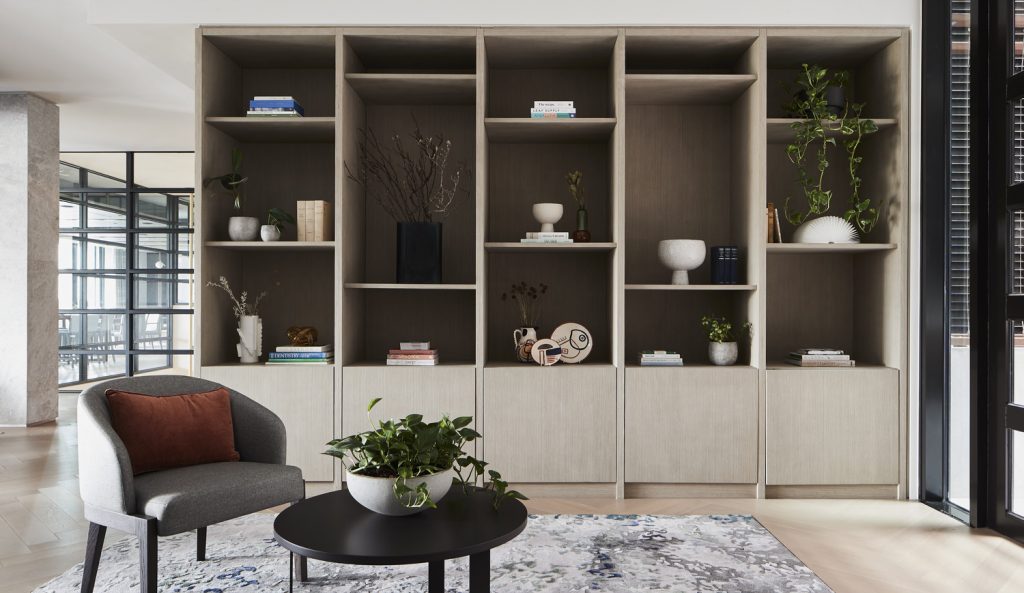 Stage two of the precinct is underway and will involve the conversion of an existing office tower into residential aged-care and assisted living apartments, easing resident's transitions between the later stages of life.
"For no matter the age, doesn't everyone deserve to live in quality, well-designed spaces? We believe that good design should transcend all age groups."