Harbord Diggers Club, a 90-year-old destination located on the headland at Freshwater Beach north of Sydney, has been reborn by Fender Katsalidis.
The completed first stage of the $200 million project now encompasses a new Ocean Terrace, bars, lounges, restaurants, a bistro, café and kitchens and more, with a cave concept at the core of the interiors.
The club has been built into the contours of the headland and its material palette of timber, sandstone, concrete and indigenous flora is inspired by the low bushland and sandstone cliffs of the area.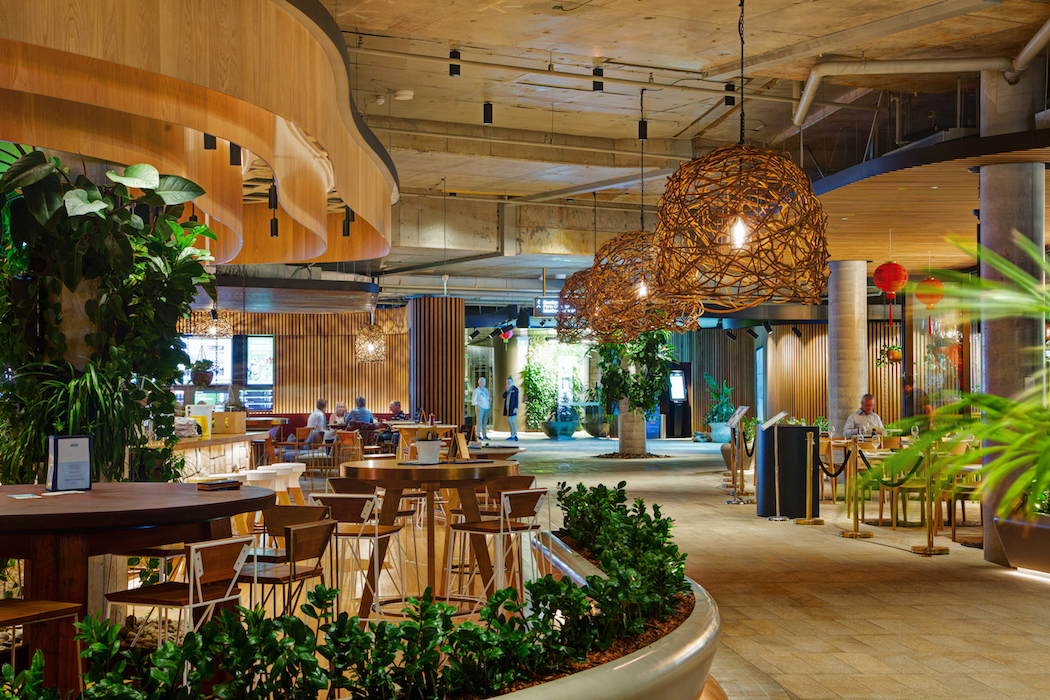 Designed around a village concept, Harbord Diggers has an 'eat street' consisting of a variety of restaurants, a promenade that includes a café, children's play zone and a function room and a central square that houses the main bar.
The subterranean site has a single-aspect view across the ocean, a panorama that Fender Katsalidis sought to optimise framed views from within.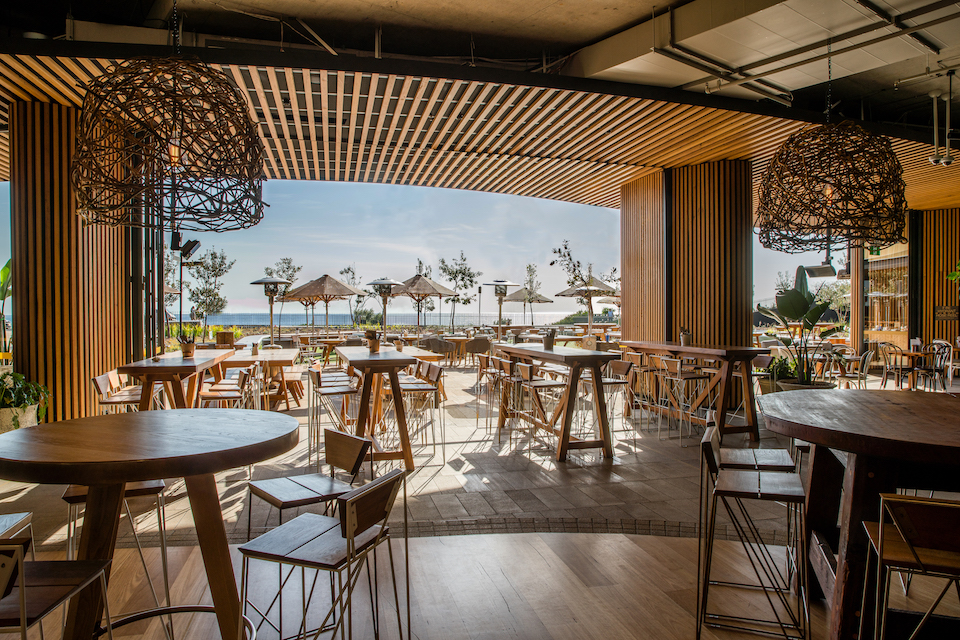 "We have used local materials indigenous to the headland, these natural elements connect the ocean and headland deep into the club," says Fender Katsalidis director Mark Curzon.
"A fully-operable glass façade provides the opportunity to seamlessly connect the inside and outside, allowing the northeast breezes to flow into the space.
"The views are multifaceted with those outside on the Ocean Terrace able to look inside at the warm tones of the cave-like interior and those inside enjoying the vibrant ocean as a contrast."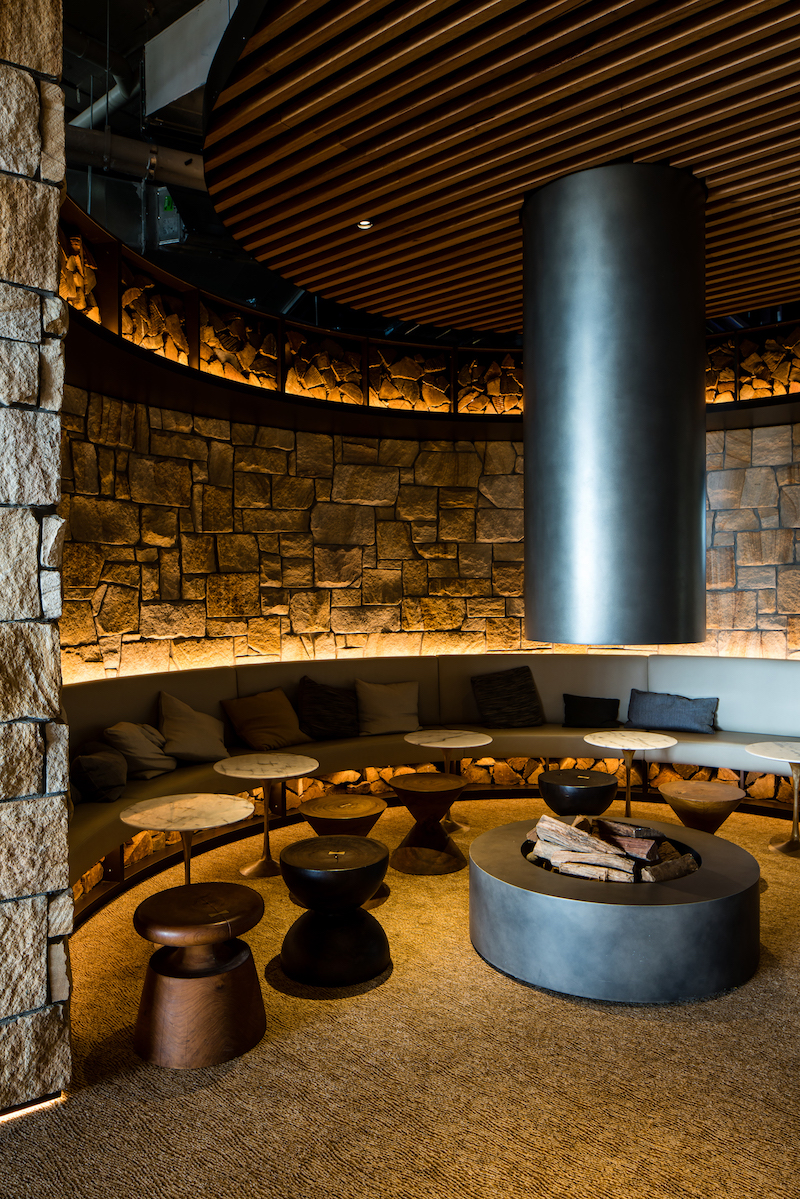 The diverse program of interiors throughout the club is each finished with its own unique material palette, tying into a broader design concept seeking to draw the bushland-inspired character of the public outdoor areas indoors through the use of natural materials and organic forms.
As in a cave, the colours and brightness get richer and darker the deeper you venture into the space. To create the cave concept, key interior elements have been designed as individual floating joinery elements – including the prominent use of timber battens – that can come and go with any changes to tenancies.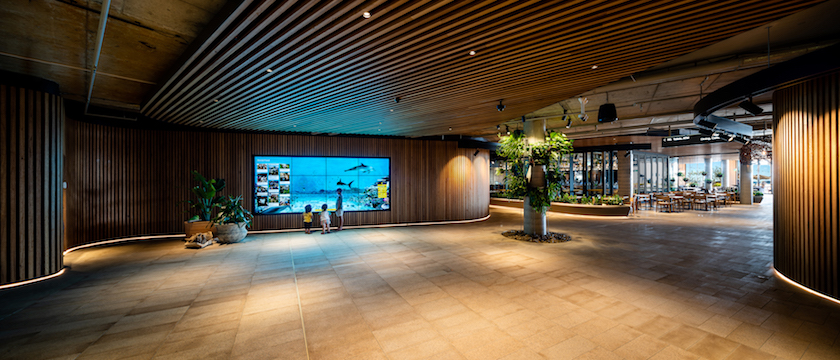 The project was also built with sustainability in mind and benefits from a centralised system for the whole development. Materials such as recycled timber have been carefully selected to achieve environmental standards.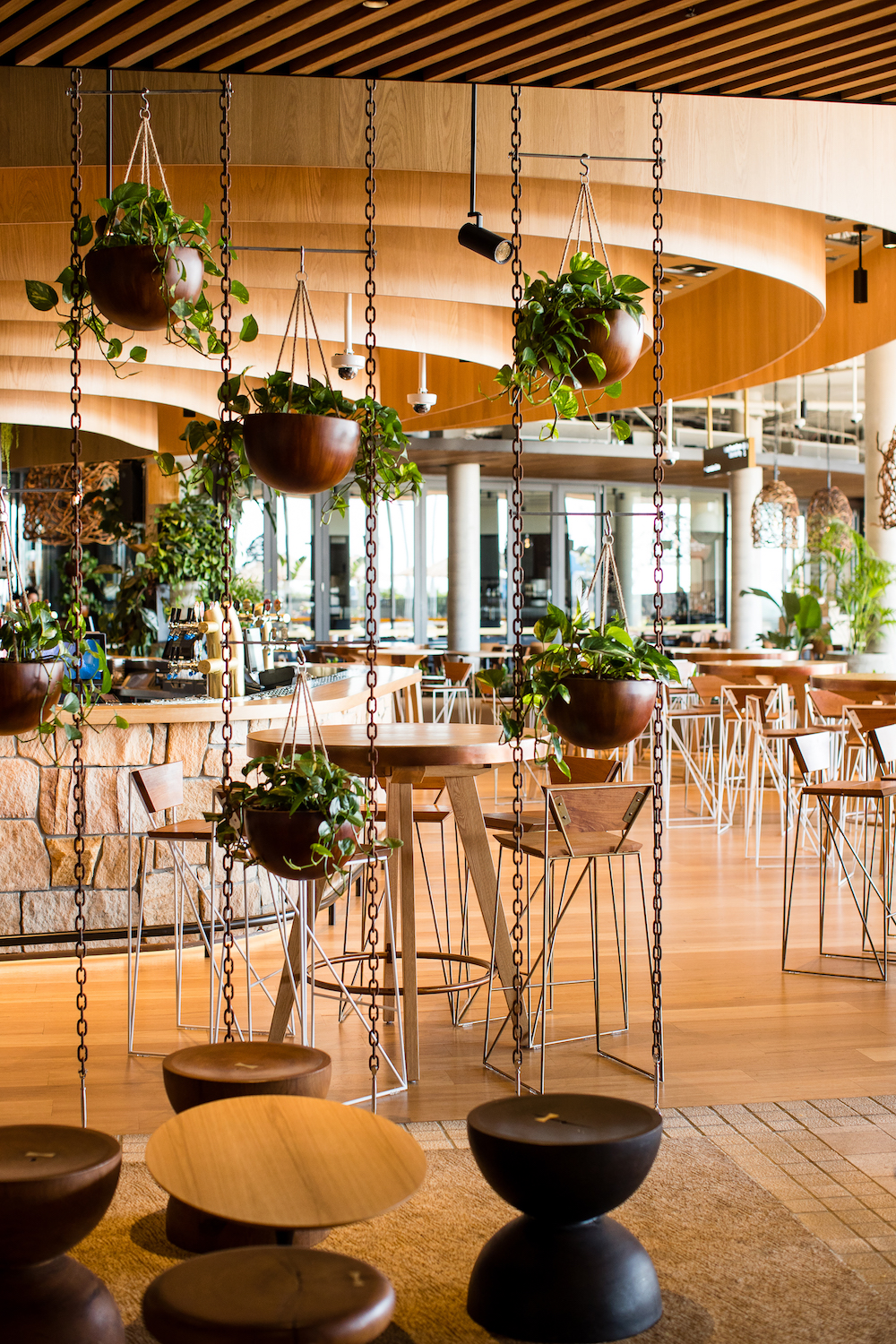 Curzon says the transformation speaks to a broader trend of using good design to revitalise clubs. "Harbord Diggers is exemplar in clubs producing good design outcomes to enhance the experience for patrons."
Photography by Grant Leslie