The journey from a set of problems presented by a client to the architects' final solution can take many different roads.
Debbie-Lyn Ryan from McBride Charles Ryan (MCR) says this road requires a combination of a flexible approach and using the right tools for the job.
"Normally the client will give us a brief of what they're after and then we come up with ways of solving their problems. We see ourselves as problem solvers," she says.
While many of her clients have some idea of what they want, this is often based on past experience. Ryan is able to show clients new opportunities that are made possible through the application of innovative technology and the availability of new materials. "Part of adapting these technologies comes with managing frustrations," she says. "Clients are coming to us to show them something. They're not coming saying they want something. They are coming because they know we have the potential to show them something they haven't thought of."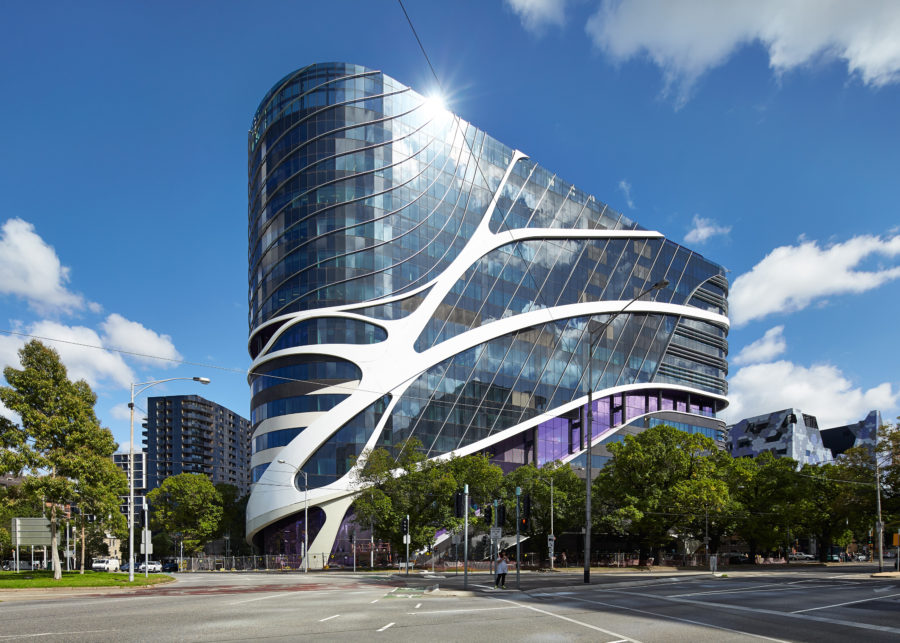 As an example, the company used computer generated imagery (CGI) via software tools like Rhino, 3ds Max and Revit to create the decorative exterior designs at the recently opened Victorian Comprehensive Cancer Centre (VCCC).
These tools helped to show the use of innovative materials for the colonnades and branching decorations of the VCCC. They also helped to exhibit the use of glass reinforced concrete and fibre reinforced polymer in another MCR project – Banksia, in Melbourne's Monument Park.
Why does the practice use these technologies? Simply because MCR believes CGI is the best way to illustrate a project to the client, purchaser and other relevant stakeholders, while the innovative materials are particularly strong and can create unique decorations, which were previously impossible to fabricate. "It's about knowing the parameters of the projects and making them the best they can be," says Ryan.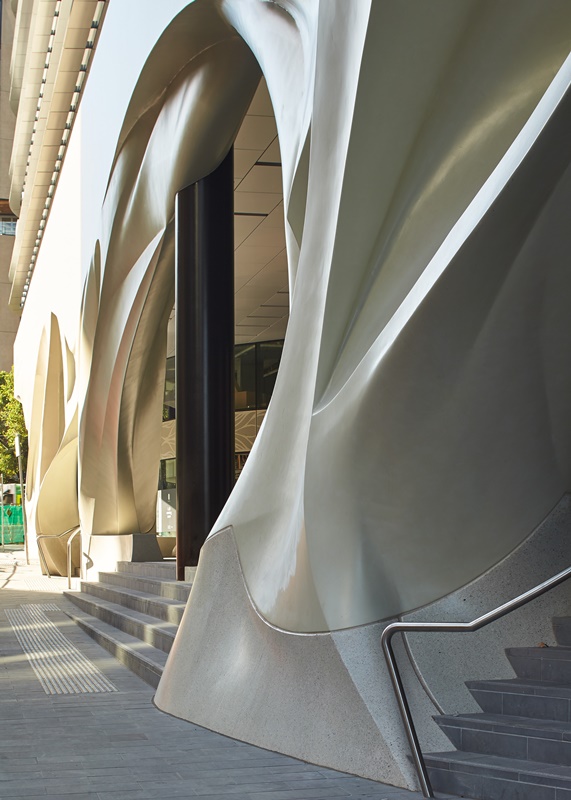 With so many different tools available to architects, the company retains flexibility and is able to use many other applications. This is critical, as some of the fabrication firms MCR deals with require data delivered from specific applications. A flexible approach allows the practice to take advantage of a wide variety of fabrication partners. And where the firm doesn't have in-house expertise, MCR is prepared to bring in contractors or outsource work in order to deliver the best outcome for clients. "We'll use whatever we can to achieve the result that we want," explains Ryan. "We are developing some things within our office. We have people working on that full-time, on better ways to communicate our ideas." When it came to the Banksia project, the combination of complex geometry, input from local traders looking to increase foot traffic and the need for sculptures to be robust, but able to float on water presented some challenges.
While Rhino is a tool MCR has used extensively, the design of Banksia led the practice to using Maya, as this gave MCR the capability to illustrate the overlaying of different fabrics on the solid sculptures. MCR has looked at some of the technologies that have garnered big headlines, Ryan notes. For example, she says the practice has considered three-dimensional printing beyond smaller design elements.
"There is a possibility of 3D printing really large building parts and possibly, in the future, doing them on-site," she explains. "We're looking at those technologies, but we're waiting for a time when they are viable. It's just not cost-effective yet."
She does, however, mention a large project in Dubai, sponsored by some very wealthy parties, which has started pioneering that technology. In MCR's role as a problem solver, Ryan says one of the most important tasks she has as an architect is facilitating communication. With large projects, such as Monument Park and the new VCCC under its belt, MCR has proven its flexibility and technological experience to deliver innovative projects using cutting edge materials.

Lead image, render of Banksia NewQuay Docklands by MCR.
This article originally appeared in AR150 – available online and digitally through Zinio.
–
Read about how architects can take advantage of virtual reality technology.