Article by Online Editor
Designer
Melbourne architecture firm McBride Charles Ryan has been appointed by Monash University to design a proposed new state-of-the-art teaching and learning complex at the University's Caulfield campus.
McBride Charles Ryan was selected from five shortlisted firms who all submitted high-quality concept designs earlier in the year, as part of a major fundraising campaign necessary to provide funding for the proposed new building.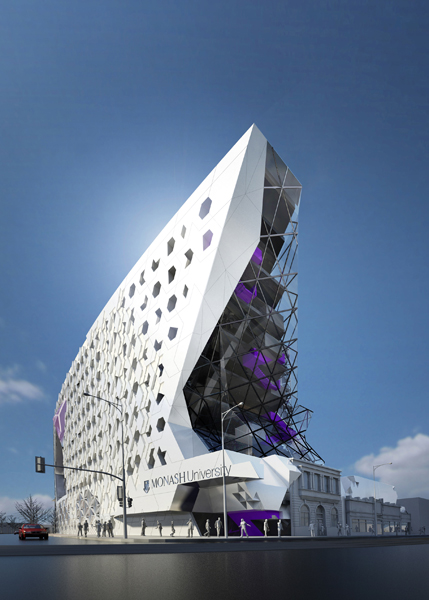 Monash University will work closely with McBride Charles Ryan to further develop the concept, which details an expressive building with a diamond diagrid patterned concrete wall punctuated by glazed sections bringing natural light into the interiors and enabling dramatic views.
Set to be located on the Princes Highway, the development will bring more than 6000 students to the Caulfield campus, and aims to become the University's central location for social sciences teaching, learning, research and public programs.
Construction is anticipated to commence in 2015, following a major fundraising campaign set to take place in 2013.