Cheminées Philippe – People have had a love affair with their fireplaces since homo erectus first rubbed two sticks together and discovered the miracle of controllable flames.
Whether for cooking, protection or solely as beacons of warmth, the fireplace has been the major focus of living spaces for millennia.
Now, the Cheminées Philippe range doesn't go back quite that far, but it does have a long and proud history and was the first company in the world to design a dual opening door fireplace. Established in France over 70 years ago, it is distributed to over 30 countries worldwide and has been available in Australia for nearly four decades.
Exquisitely designed and impeccably crafted, these cast iron wood heating fires are available in a range of options – one of which will be the perfect design solution for architect specifiers. The Radiante design collection of single, double, triple and corner fires are available in various sizes and styles. The key is to ensure the selection process is not an afterthought, but instead embedded early in the design process. The slow combustion wood fires and fireboxes have the capacity to become the focal points of the spaces in which they appear, architectural heating design solutions for every fireplace project.
Beauty and brains
Robust and featuring glass ceramic safety doors, the Cheminées Philippe range is an excellent option for commercial use – as the last word in heating solutions that offer the perfect trifecta of cost-effectiveness, efficiency, and superior aesthetics. These cast-iron fires, featuring a unique lift-up door mechanism, are natural residential solutions, but are also highly popular choices for restaurants, hotel foyers and specialist accommodation such as ski chalets. There are literally hundreds of different ways of installing these unique fireplaces as shown by the stunning hearth designs created by Australia's leading architects, builders and interior designers.
Proven partnership
With a product that has such a long and proud pedigree as the 100 percent French designed and manufactured Cheminées Philippe range, it makes sense to turn to an Australian distributor with a similarly storied history and reputation.
Family firm Wignells is such a company, a market leader in solid fuel heating and cooking for seven decades. Established by marine engineer Kev Wignell and his brother, Wignells has been an institution in the inner northern Melbourne suburbs for over 70 years – famous for its expertise and exemplary customer service. Some years ago it moved from its original premises in Smith Street to a combined warehouse/showroom just down the road in Abbotsford, remaining in the area with which it has long been synonymous.
Now run by Kevin's son Rick, the contemporary iteration of Wignells is widely acknowledged as the quality heating and cooking system specialist. With an expanded range of local and international products, the company also offers a large range of flue kits and components, air transfer kits and fireside accessories, plus everything from outdoor heaters to hot water and solar solutions, pizza ovens, hydronic heating and bioethanol fires.
Cheminées Philippe is one of its premium products, lining up against such other high-quality brands as Morso, Lopi, Jetmaster, Ecosmart and Aga/Rayburn and Falcon.
When a reputation is built on long and reliable service, it's no surprise that the staff at Wignells pride themselves on offering superior product knowledge, excellent service and exceptional support to their customers. With the company's two showrooms – Abbotsford also has a sister store in Blackburn – currently closed courtesy of the pandemic, Wignells is continuing to trade online.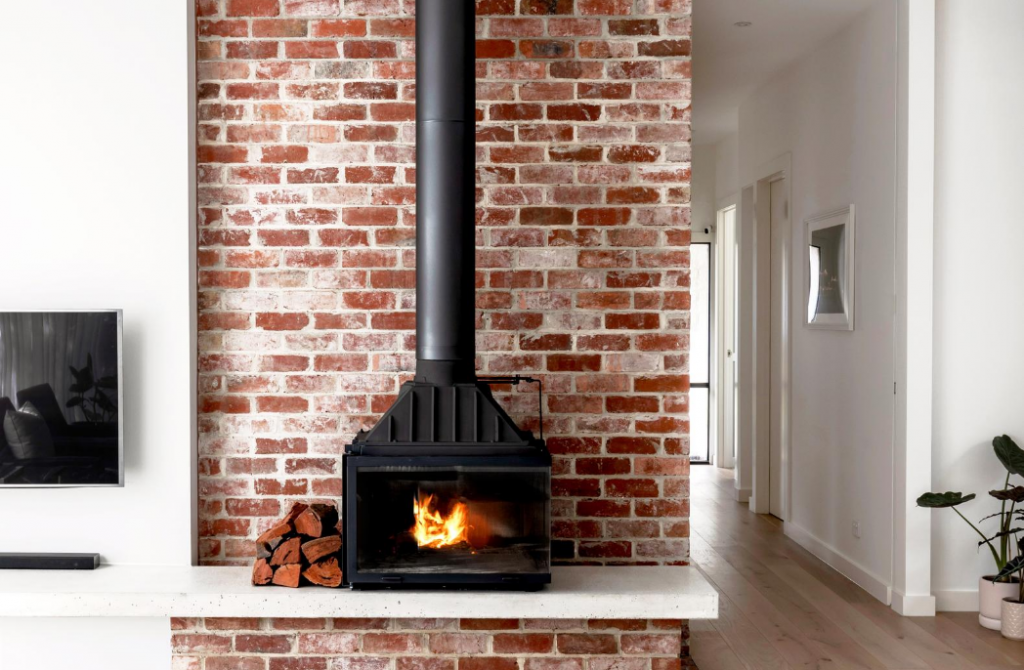 Top image: Radiante 700, Kerstin Thompson Architects © Trevor Mein