Architectural graduate Claudia Takada has won this year's Buildner Office Design competition for a 'slow office' concept that unites creatives, the community and nature.
ClarkeHopkinsClarke's Sydney studio's architectural assistant Claudia Takada was inspired to design an office space conducive to the requirements of the post-pandemic hybrid workforce to ensure users still feel supported by the community, drawn to nature and motivated to unlock creative potential.
Although it originated from a fun solo challenge in a collaborative session last year, Takada's winning entry to the Buildner Office Design Competition – the Blackheath Creative Hub – has not only spotlighted her in the global architectural arena, it also demonstrates a tight grasp on designing adaptive, flexible and serene office spaces.
Skidmore, Owings & Merril's managing partner and competition judge Julia Murphy applauds Takada's design for its "radical approach to humanism in the office space".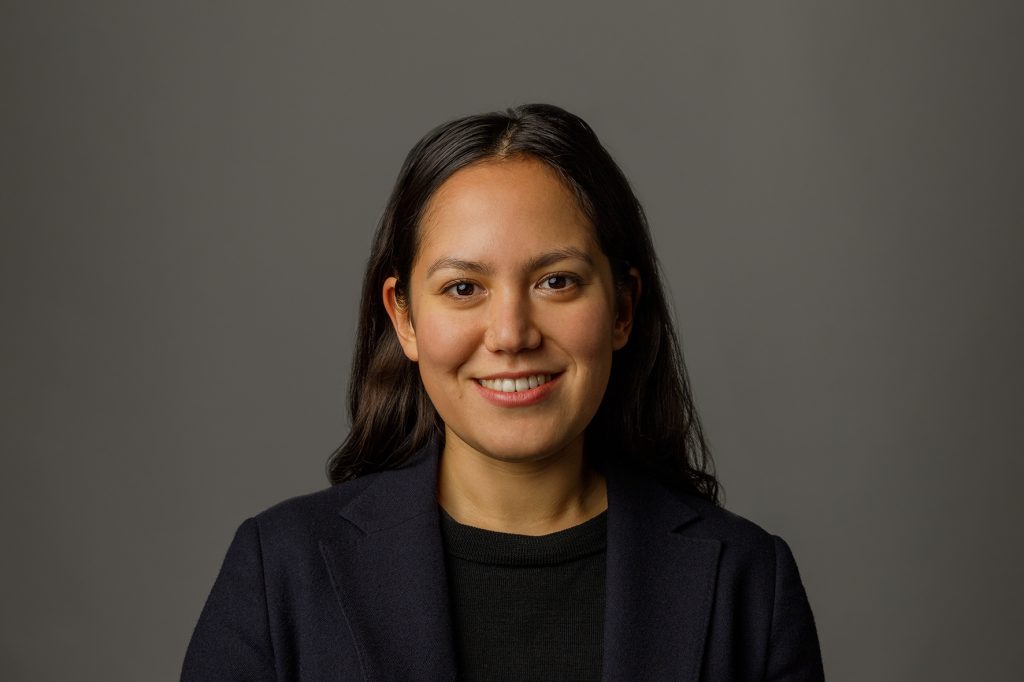 "It offers a poetic relationship of nature and the outdoors to the post-covid office landscape," says Murphy.
Takada's working-from-home goals and penchant for designing sustainably and flexibly on community-centric projects and in bushfire zones served as strong motivators for the design of the hub.
Overall, she wanted to subvert traditional understandings of office environments and highlight the power of implementing community uses, durable materials and open, breathable structures into a design.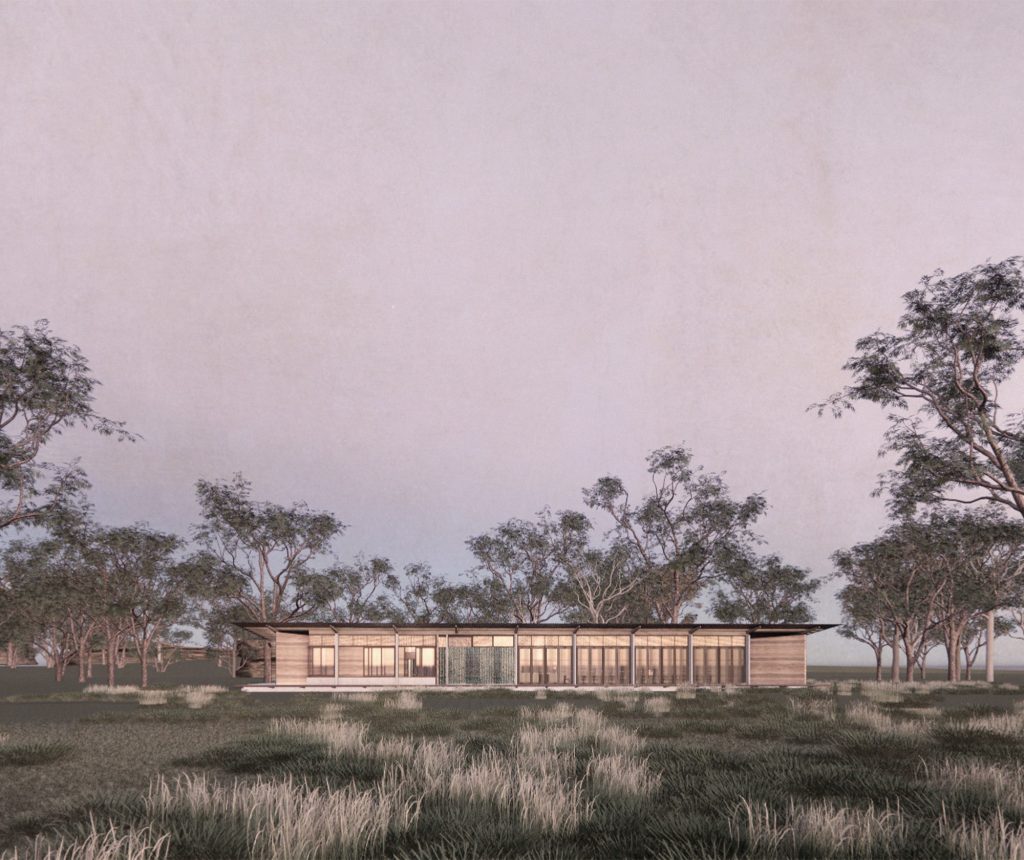 A vibrant and relaxing community hub
A sense of warmth and functionality is achieved in the hub's linear form of rammed earth and BAL-rated timber. A shared pergola and surrounding bush encircles two rows of flexible spaces with operable walls and timber shutters.
The hub caters to various community uses via a 30-person-capacity co-working space, private offices, multi-purpose areas, soundproof booths and meeting rooms.
Additionally, consideration for moments of both socialisation and solitary relaxation are met through communal kitchen and dining rooms, an open library, small nooks and numerous private and shared entry and exit points.
Takada confirms community engagement is a core component of the Blackheath project and this design consideration is indebted to her work at ClarkeHopkinsClarke.
"A key word we always use is activation. How can we activate this space with the community? How will different people in this community experience this space?" says Takada.
Climate-responsive design
The design's inclusion of deep eaves, glazed sliders, operable walls and shutters and careful orientation enables natural cross-ventilation and lighting throughout the day.
Takada was driven to make the project as open and embracing towards nature as possible through avoiding a reliance on mechanical services for heating and cooling and incorporating a natural material palette.
"The spaces are able to be opened up to just be in nature – sit in the sunshine and eat your lunch, go hiking in the bush, smell the eucalyptus [or] observe natural formations," says Takada.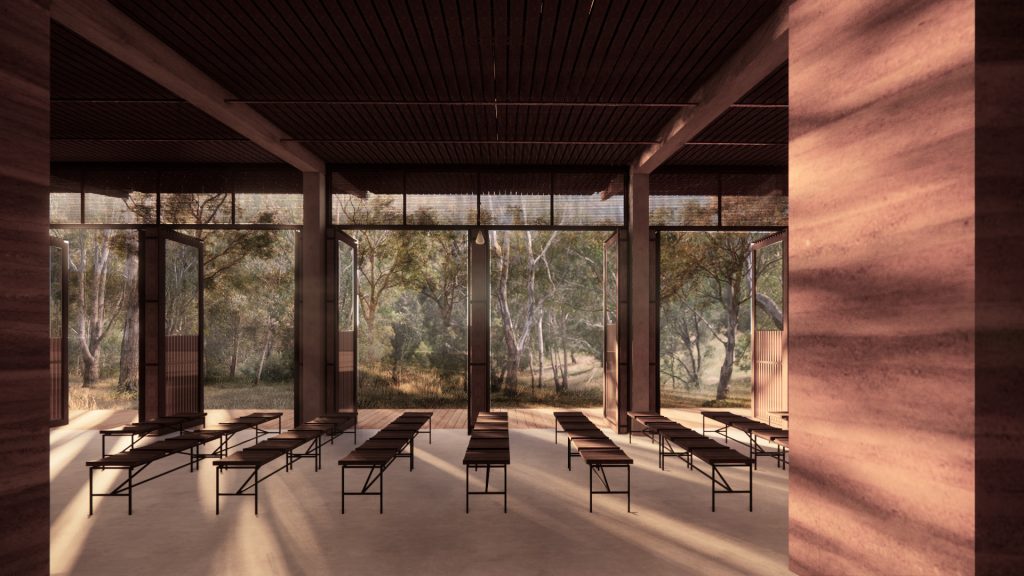 Serenity in tactility
Takada hopes Blackheath will encourage creativity through imbuing the office space with an air of serenity and calmness. This manifests in a judicious selection of tactile materials to produce an interesting and welcoming user experience.
"I love using Australian timbers such as Jarrah and Blackbutt and the colours inherent in each timber can accentuate certain ideas or structural items, and even function as a background finish that brings a lot of warmth," says Takada.
A creative and collaborative space should reflect different user needs and personality types, which is evident at Blackheath through providing both private and public working and meeting areas.
A brave new working world
Takada's design of Blackheath considers ever-evolving workplace behaviours as the hybrid workplace comes into fruition and people return to pre-pandemic working week routines.
She implores for workplace designers to prioritise creating flexible and adaptive multi-use spaces.
"Architects need to remember this won't be our last pandemic and bring a sense of rigour to office spaces – you can't just leave spaces sitting vacant, that's a waste of resources," says Takada.
Featured Render: Interior community dining space.
Renders supplied by Claudia Takada.
Read about how Hassell's Great Adaptations survey reveals office transformations lift workplace mood.