For many people, the days of going into the office every day and sitting at the same desk for eight hours are over. But that doesn't mean the workplace is irrelevant.
As 2021 unfolds, the worst of the COVID-19 pandemic is behind us – at least in Australia – but its repercussions are long and far reaching. Working from home is no longer a luxury afforded to the lucky few. Staff at companies big and small, old and new, have proven they not only work more comfortably, but also more productively from home.
Leaving many business owners to ask themselves – Why should I maintain a corporate office when I can instead support distributed work and save money on real estate?
Herman Miller is one company that has done a great deal of work in this area. In fact, it has been preparing for this new way of working for a long time.
With that in mind, the global furniture company has recently released its research, along with comprehensive guidelines to help you further explore the shifting purpose of the workplace and gain a clearer perspective on why the office will remain relevant far into the future.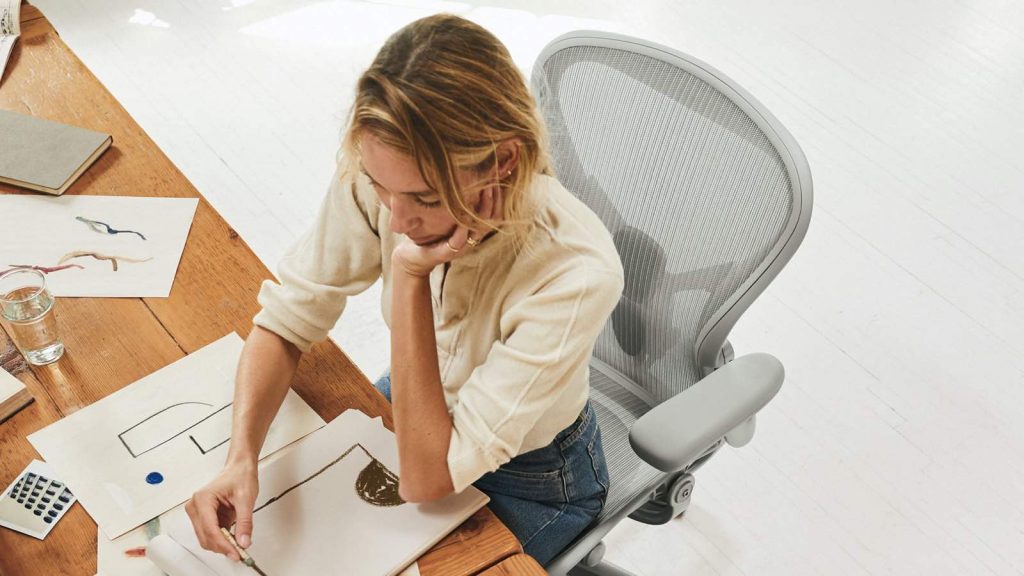 Support a distributed workforce
According to Harvard Business Review, 42 percent of employers now say that much of their workforce can work remotely compared to 14 percent before the pandemic.
For a lot of those people, returning to the open, desk-intensive office spaces norms of pre-COVID life is not an option, which means employers need to rethink their traditional notions of employee behaviour.
It's important to sit down with each employee and discuss their work preferences, whether it be working outside traditional business hours, dividing their time between the home and office or working from a satellite community office that's more conveniently located.
In other words, the office is no longer your answer to ensuring employee productivity, but that doesn't make it obsolete.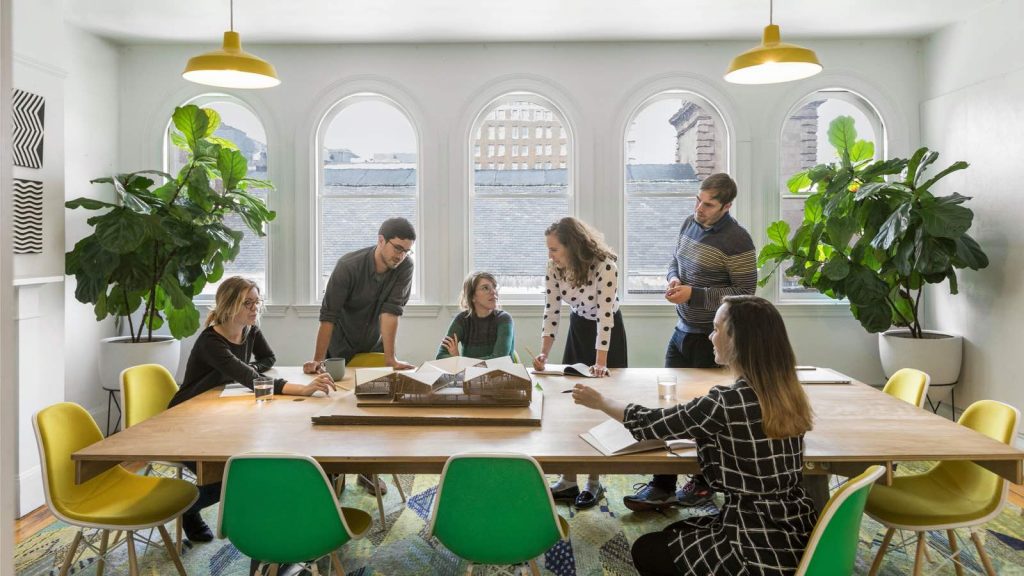 Future-proofing your office in three steps
For workplaces to remain purposeful, they must help people do their best, no matter where or when they are working. And that means the workplace needs to evolve from a singular space into a dynamic network of places.
"We need to move beyond that either/or view of where work happens and begin to think of the workplace as a dynamic hub-and-spoke network of places," explains Herman Miller's vice president of global research and insights Ryan Anderson.
"With people working everywhere, we can transform buildings full of desks into valued on-demand spaces that foster connections among people."
With that in mind, here are three ways you can reconfigure the office environment into a diverse mix of settings that support all the ways people work and some furniture ideas to help you achieve them: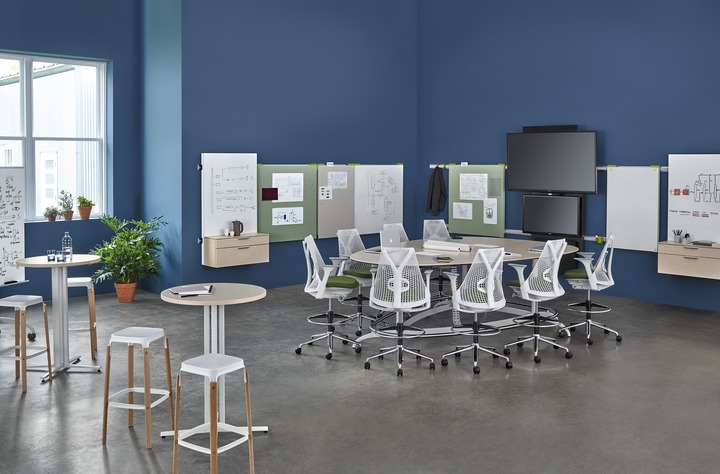 1: The culture-building space
While many of us aren't missing the early starts, late finishes and lengthy commutes, you'd be hard pressed to find an employee who doesn't miss the interactive nature of their former office life.
Creating a space within your office that encourages people to interact with their extended networks is critical for maintaining culture and helping people feel a sense of purpose and belonging now that they aren't coming into the office daily.
This space should have a mixture of smaller and larger group settings that are comfortable enough to support both scheduled engagements and impromptu conversations. Since flexibility is key here, it pays to invest in furniture that can be taken apart and reconfigured or reused in different ways and circumstances.
The Exclave furniture system is one such system. Through its thoughtfully cohesive and flexible suite of products, from boards that stack, to carts that move them, to tables and rail-hung tools, it facilitates the sharing of ideas and work more fluidly and spontaneously across the office landscape.
It's also designed to simplify interactions so that all team members feel welcome in sharing their perspectives, making it ideal for a culture-building space.
2: The heads-down focus space
While we're on the topic of interruptions, let's not confuse this new dynamic office with a party hub. People might no longer need to come into the office to check their emails or attend meetings, but safely maintained, reservable on-site workstations are still necessary, especially for those who have difficulty focusing at home.
While it would be nice if each staff member could have their own private office within your headquarters, it's impractical and frankly unlikely. So it pays to consider a more flexible alternative.
The Prospect Solo Space offers optimal peace of mind for single-person working set-ups. Its round shape offers visual privacy – unique within an open floor plan – while the soft, sound-absorbing materials create a peaceful spot for brain-intensive work.
A handful of these spaces scattered throughout your office will also provide employees with private spaces to conduct virtual meetings or conferences without the interruptions or less-than-professional backgrounds we've all come to associate with Zooming from home.
The Catena Office Landscape is another great furniture choice for this space. As a mobile system that isn't fixed to the floor, it delivers freedom to create distinctive spaces that suit the tasks at hand, without disrupting fire safety regulations, ceiling plans or lighting distribution.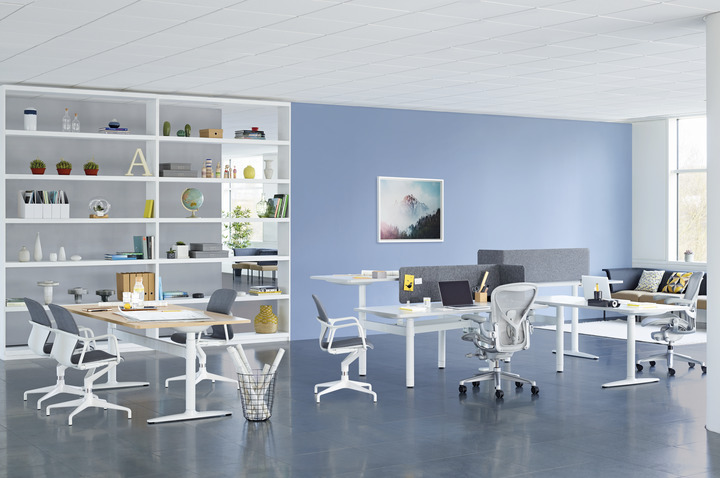 3: The collaboration space
The final space is the middle ground between solo work and communal interaction – a highly interactive setting that facilitates immersive on-site collaboration.
This space should give people the time, room and tools to solve complex problems that are difficult to address remotely. Thus the furniture in this space should be flexible and conducive to small and large group activities.
So much more than a simple sit-to-stand desk, the Atlas Office Landscape offers height adjustability and collaborative working possibilities in one intuitive solution. One of the most useful features of Atlas is its unique 'no beam' structure, which frees the workspace from clutter so people can sit or stand in comfort, adapting postures to their activities.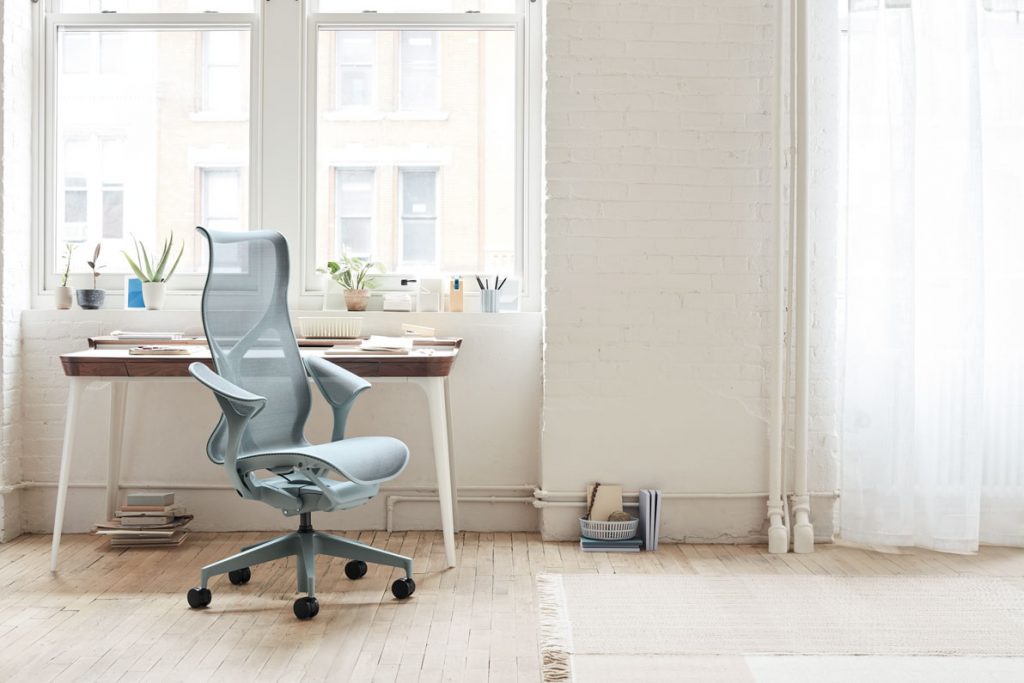 Finally, don't forget those working outside the main office
Employees should stay healthy and productive, no matter where they are working, so don't limit the improvements to the office.
While most people have the technology side of things covered – recent research has shown that many of us have better internet at home than at the office – they're often sorely lacking in the proper, ergonomic furniture required to work comfortably and safely.
Herman Miller has a portfolio of task chairs, but one the best for home offices is the Cosm chair.
Cosm supports a range of activities from reading to typing to carrying out phone and video conferences, all while responding to the body's, movement and posture to provide natural balance and total support, making it a great choice that any family member can use, whether they're working, studying or just relaxing.
Download Herman Miller's white paper for more insights on how the office is changing and what you can do to prepare.