With less than a month to go before we announce the winners of IDEA 2020, we thought we'd take a minute to delve into the contenders for the second most sought-after award of the night – the Emerging Designer of the Year.
If you haven't gotten your tickets to IDEA 2020, grab them now and join us as we announce all the winners at Melbourne's The Timber Yard on February 19!
The Emerging Designer of the Year category is a favourite of mine. The industry's best-and-brightest up-and-comers battling it out to see who takes the crown.
It's a category that never disappoints, providing a glimpse into the future of the Australian design industry, not to mention a peek at the names that will be nominated for Designer of the Year in a few years' time.
Innovation is king in this category, with our jury looking at how the designers interpret colour, material and texture and incorporate their own aesthetic into their client's brief.
So let's take a look at this year's finalists.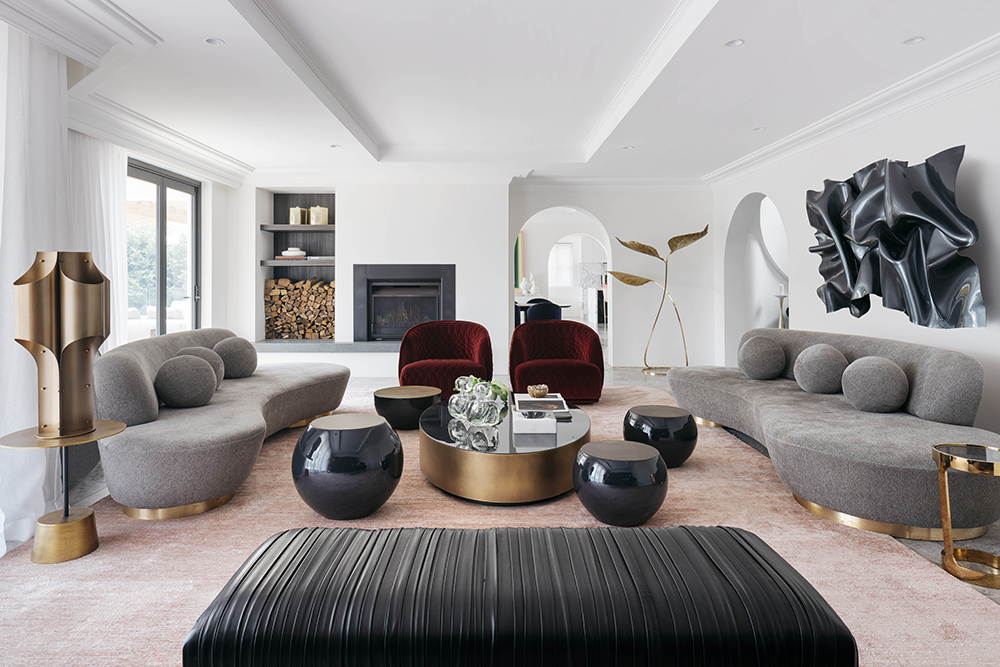 Nina Maya Interiors
After a career in fashion, Nina Skrzynski founded the design practice in 2016. Known for its tailored, polished spaces and precise, considered approach, the studio specialises in beautiful bespoke residential and commercial interiors.
She's shortlisted for two projects, including The Art House, which saw Skrzynski transform a generously proportioned, but dated mansion into a stunning contemporary home with a lodge aesthetic influenced by the architecture of Anne Decker and celebrity homes.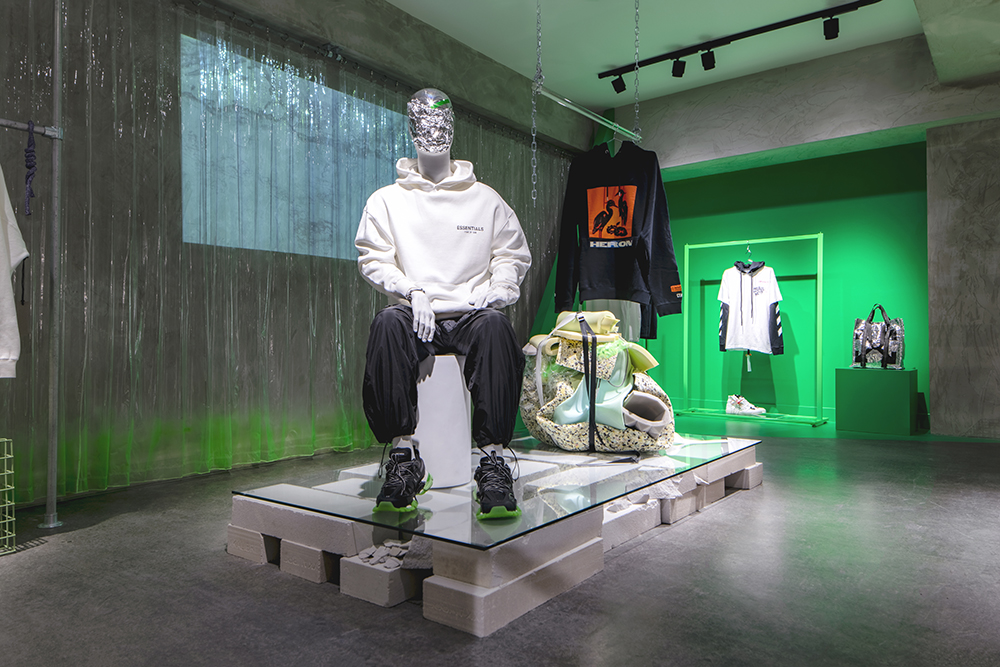 Noise Noise Noise
Noise Noise Noise has been producing anarchic design expressions since 2017. It likes to challenge and reinterpret what retail is normally entrenched within while offering highly functional, inspiring and updatable retail environments.
It's shortlisted for Relic, which is this fantastically unique streetwear concept store in Melbourne that juxtaposes references from architectural movements of the past with a post-apocalyptic take on the future.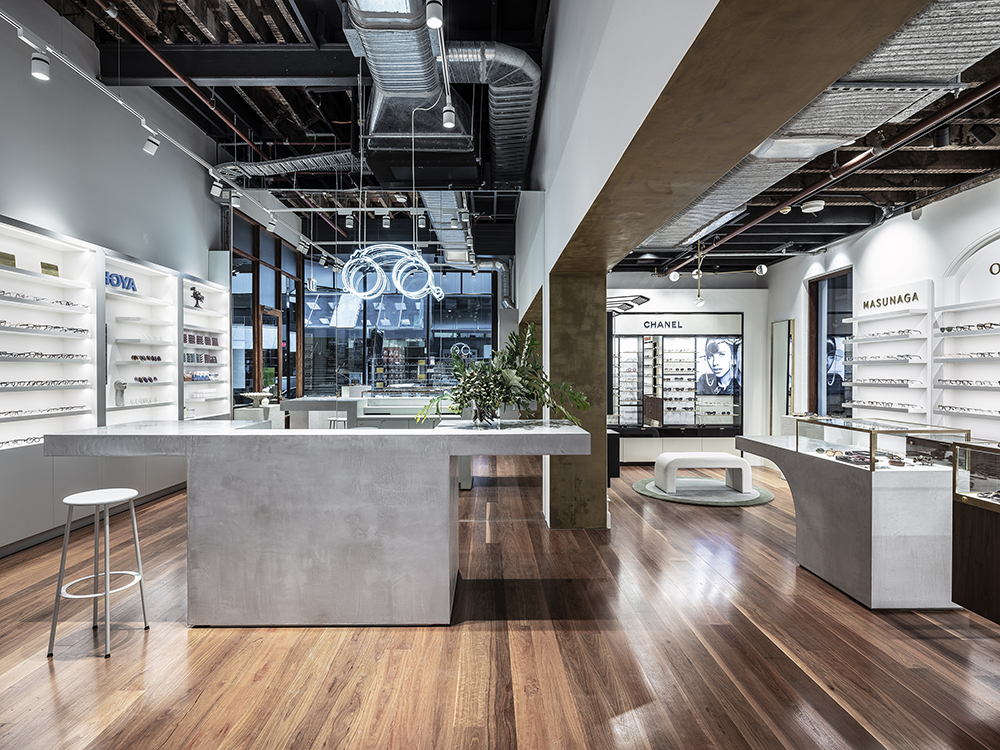 Ricci Bloch Architecture + Interiors
Architect Ricci Bloch established her eponymous studio in 2016. Her practice is devoted to beautiful, holistic spaces that weave together elements of architecture, interiors and landscape.
She's shortlisted for two projects, including The Eye Piece Flagship, which was conceived as an intimate dressing room where merchandise is foregrounded and the store's machinations are beautifully concealed behind a mirrored box.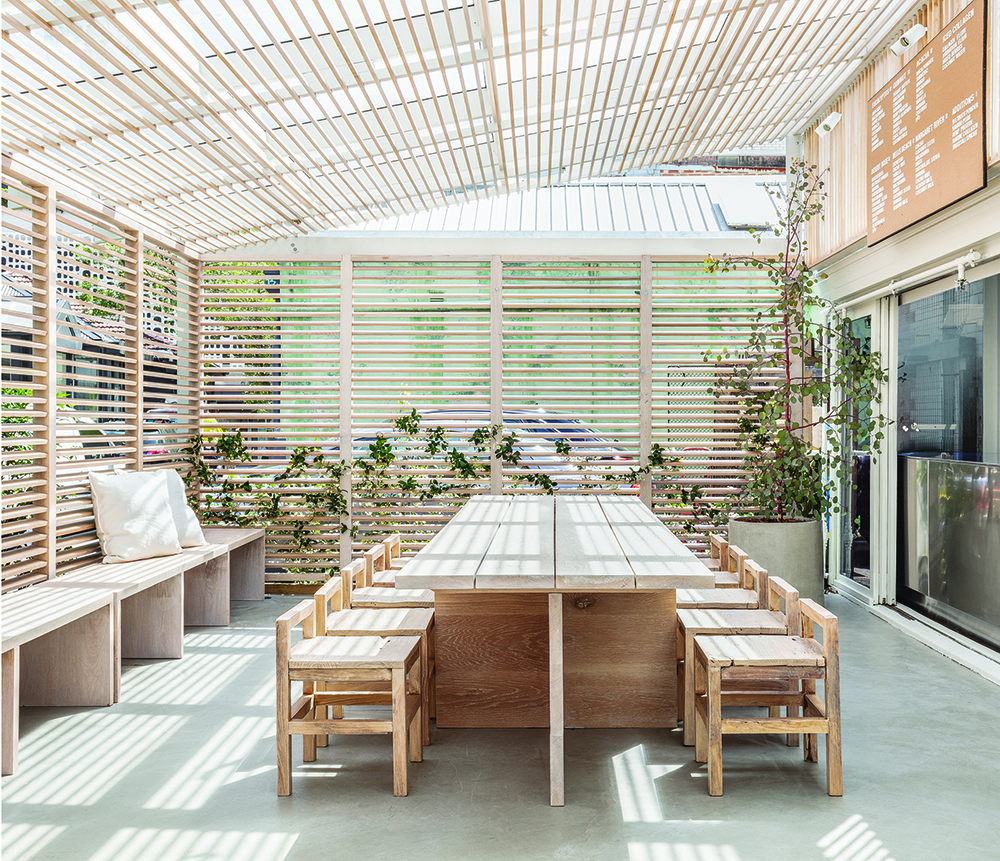 Esoteriko
Fresh from also being shortlisted as Emerging Designer of the Year by Dezeen, Anna Trefely heads this interior architecture practice founded in Sydney at the close of 2017. Esoteriko strives to deliver considered, comfortable and versatile interiors with an emphasis on the interaction of light, colour and material.
The studio is shortlisted for three projects this year, including the gorgeous Shelter Flagship in Double Bay, an unexpected luxury in a back alley of urban Sydney that emulates the quality of the Australian lifestyle.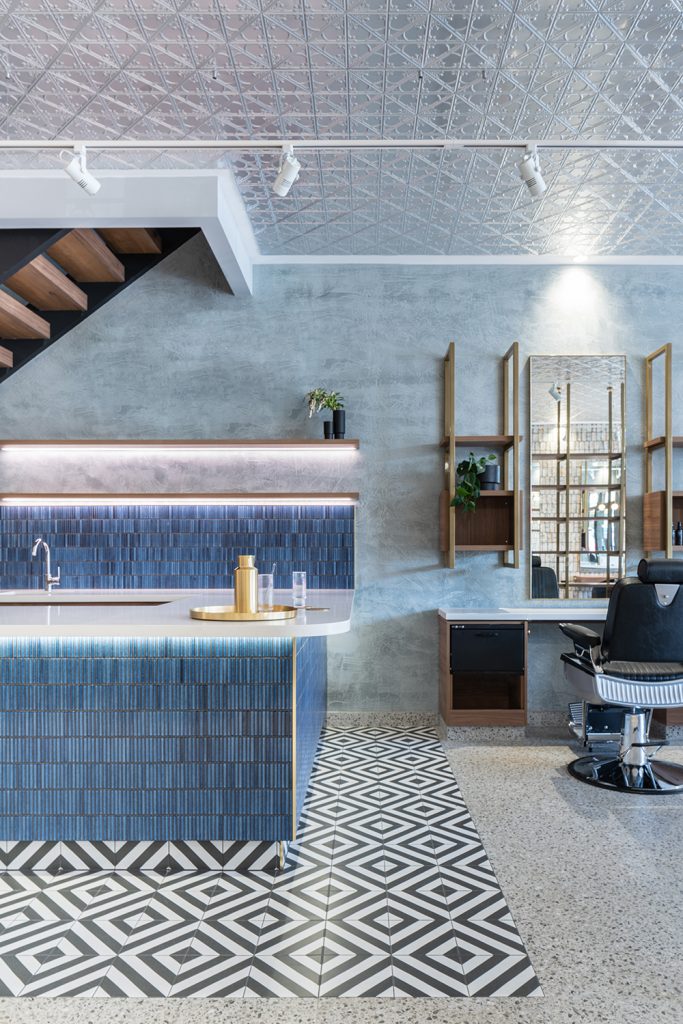 OLSK
Having created its business in mid 2018, OLSK has consistently created beautiful spaces and memorable places. A small practice of two people, it punches well above its weight through masterful collaborations.
The studio is shortlisted for Chiseled Hair Melbourne, which brings together not one, but four individual hair professionals into one salon environment through the use of colour, textures and layers.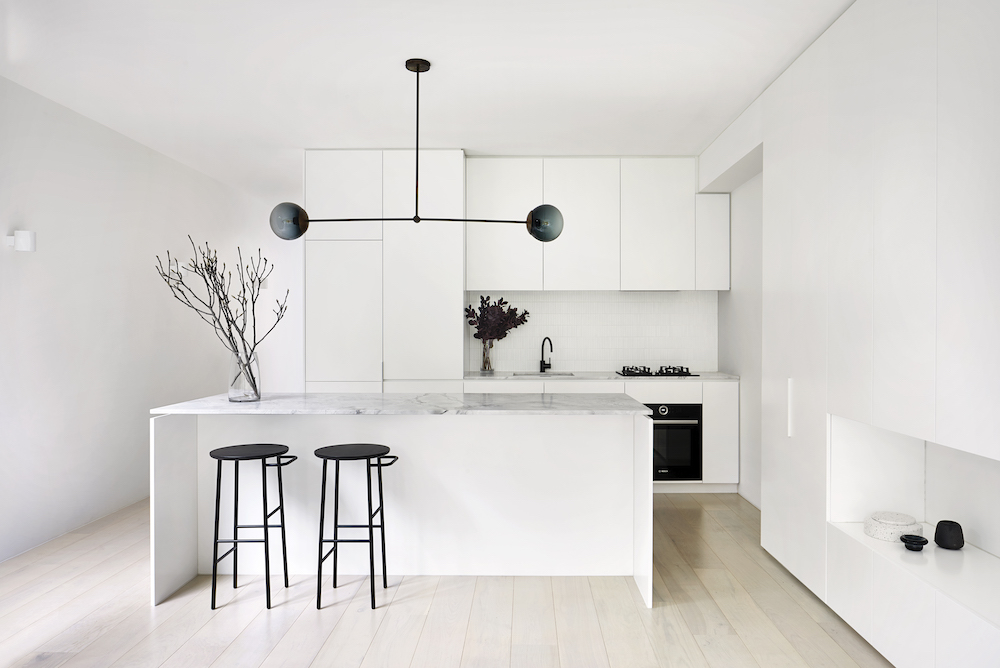 Winter Architecture
Winter Architecture is a collaborative Australian architecture practice founded in 2016 with studios in Fitzroy and Torquay. Its design approach employs an acute sensitivity to site conditions and client needs.
Its shortlisted for two projects including South Yarra Townhouse, a reset, realignment and reinvigoration of a previously cumbersome '90s era townhouse.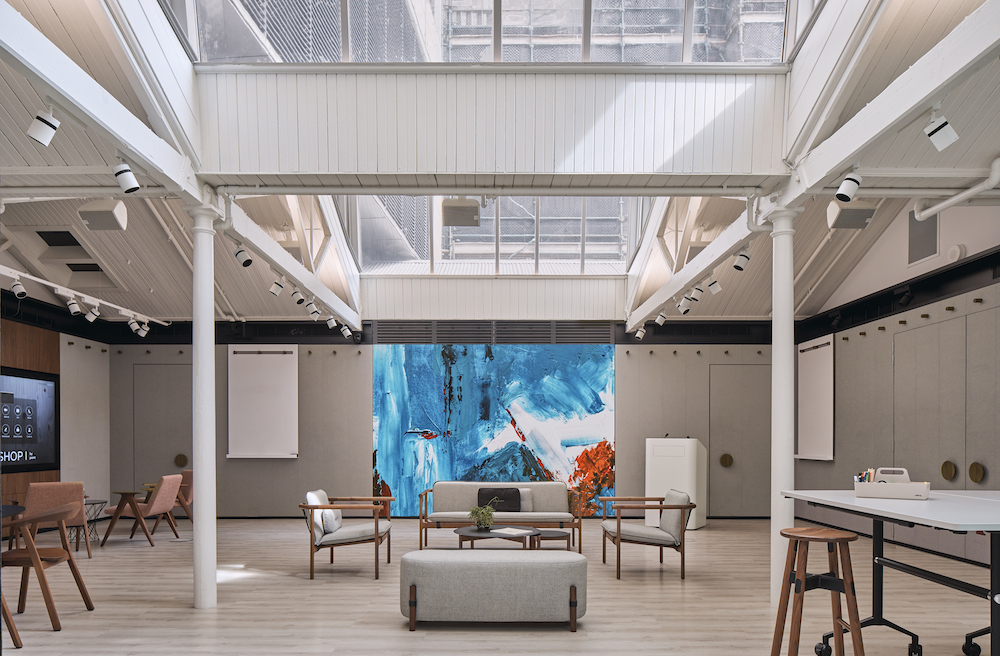 Hammond Studio
While Todd Hammond is a quiet force in the Australian interior design community, working on widely recognised and awarded projects for decades, his eponymous studio is a relative baby, having been founded in 2017.
Hammond is shortlisted for the Peace of Mind Technology (POMT), Experience Centre, a workshop, showroom, workplace, gallery and event space all squeezed into a Heritage-listed boutique office building.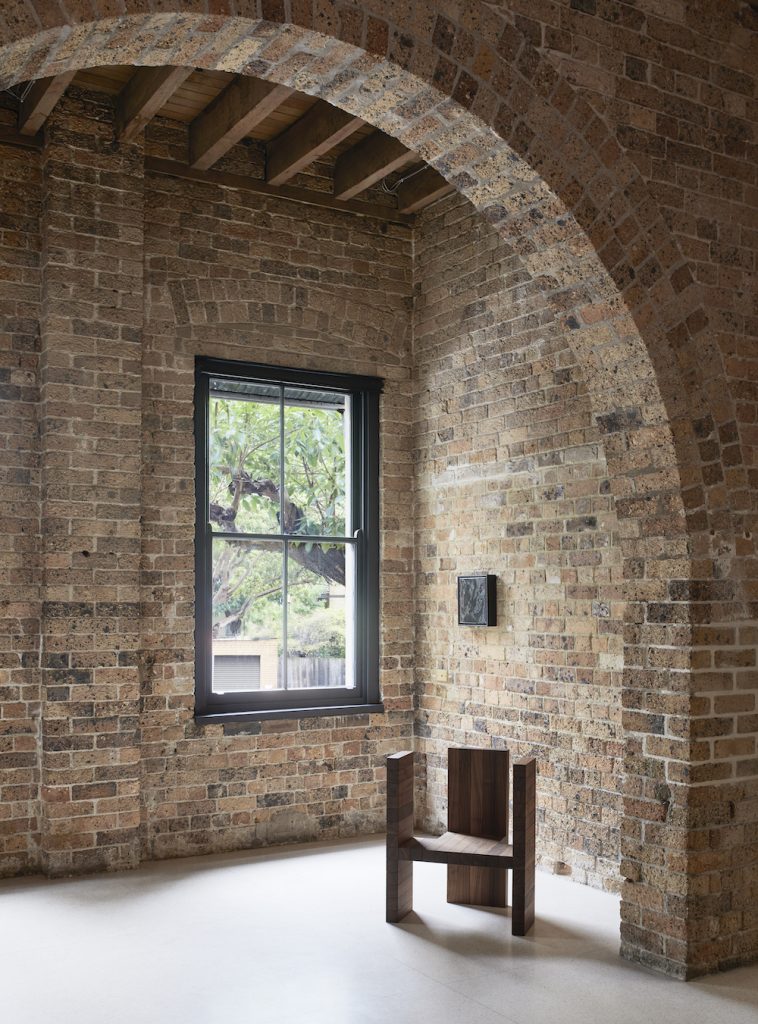 Lawless & Meyerson
Another two old hands in the Australian interior design industry, Jo Lawless and Brian Meyerson teamed up in 2015 to create a studio known for its monochromatic spaces that use natural materials and texture to create calm, clean, layered interiors.
Lawless & Meyerson is shortlisted for its own studio this year – the gorgeously textural and minimalist Richards Lane, which restores its Heritage home in all its glory.
Read more about Richards Lane.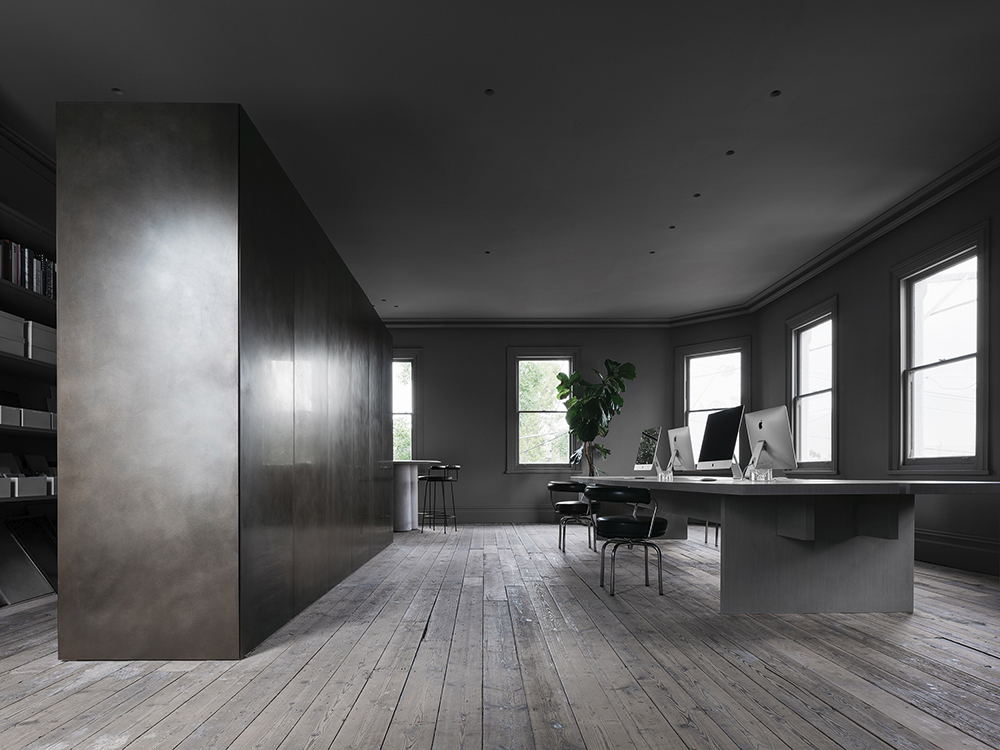 Adam Kane Architects
The inimitable Adam Kane returns to the Emerging Designer of the Year category for the second year. His architecture and interior design practice focuses primarily on single residential projects, but picked up a shortlist nod this year for its own newly opened Melbourne office.
Intensely moody, this architecture studio exudes a timeless and minimal feel with its bronze and stone elements and layered grey palette throughout.
Read more about Adam Kane's new office.
Join us at The Timber Yard in Melbourne on 19 February 2021 to see who takes home this year's Emerging Designer of the Year.
Lead photo: Estoteriko's Shelter flagship, Double Bay. Photo: Tom Ferguson.