Meet the Luxxbox Linea acoustic LED lighting system and discover class leading LED performance paired with stylish design in an array of colours and forms.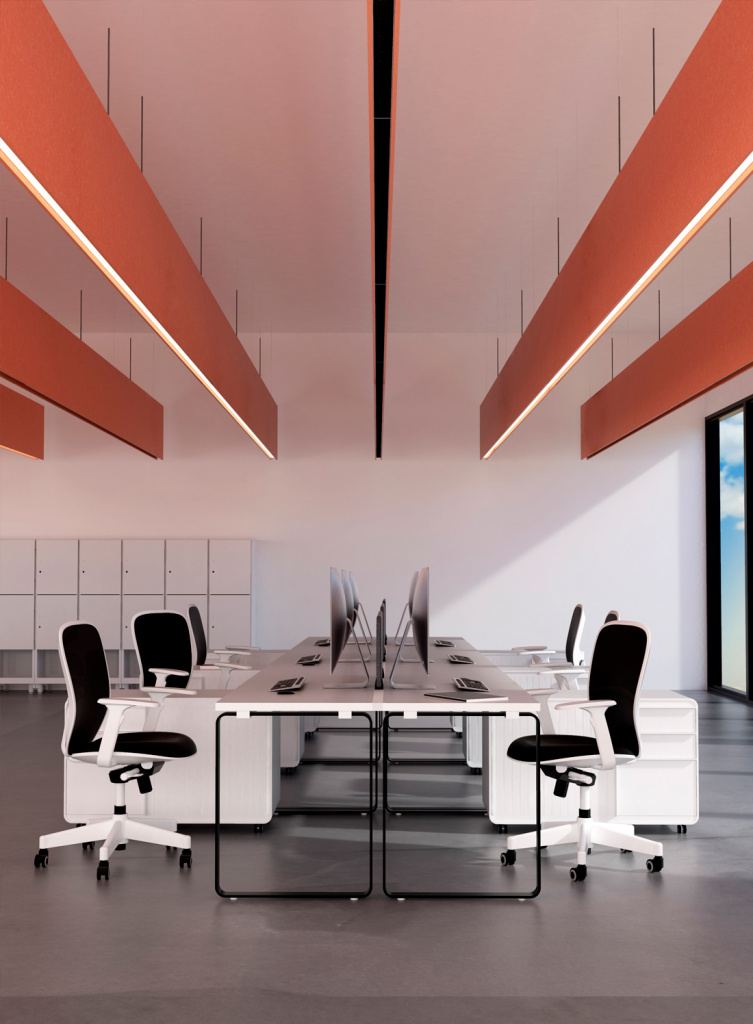 In terms of efficiency, linear lighting is by far the most effective way to light large open spaces, particular work spaces where desks and workstations are often designed in linear arrangements.
Luxxbox took the tried and tested elements of linear lighting and applied their knowledge and techniques in designing and manufacturing LED acoustic lighting, effectively upping the ante in linear fixtures.
"Our Linea pendant offers a sleek, streamlined design with the addition of noise reduction for a more productive, enjoyable, and healthy workplace," said Jason Bird, Founder and Creative Director of Luxxbox. "Featuring an innovative design, Linea increases the noise reduction coefficient."
"The (NRC) of the raw acoustic material, performing better than other acoustic solutions of a similar size and material."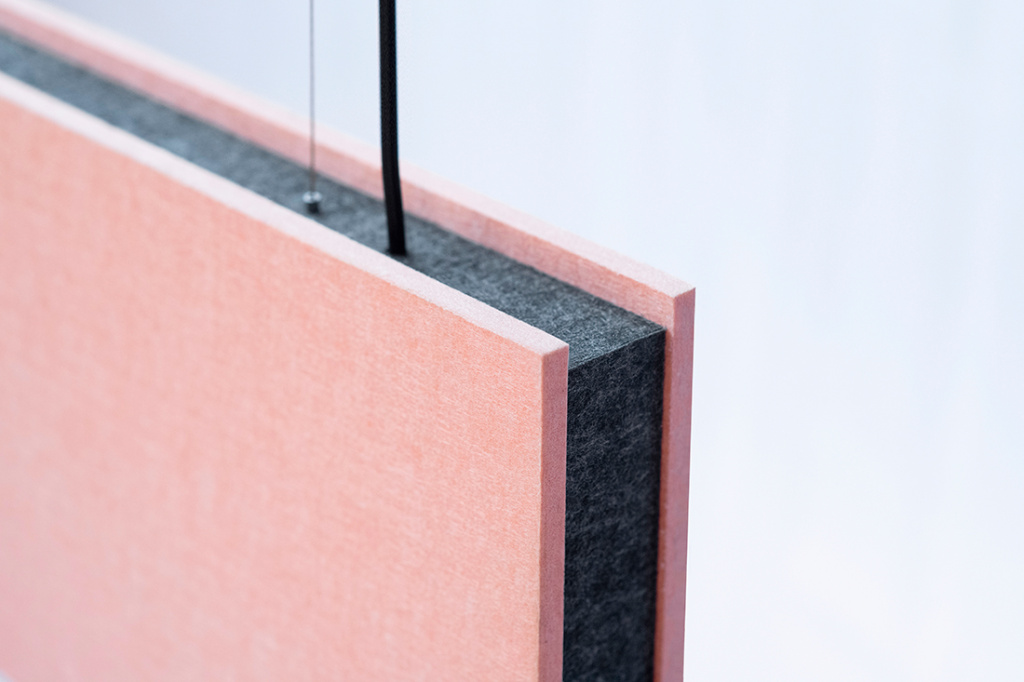 The Luxxbox Linea acoustic LED lighting system boasts class leading LED performance as well as superior acoustic properties, significantly reducing reverberated noise in open space for increased comfort and wellbeing. Manufactured from a dense polyester fibre material that includes a minimum of 65% post-consumer recycled content, Linea is 100% recyclable and is offered in two finishes and a wide range of sizes and colours.
The variety of heights and lengths allow for optimal customisation for any interior space. The height options range between 174 to 870mm while lengths between 586 and 2364mm.
Unique to Linea's design, internal magnets yield easy, on-site connection of multiple pendants, extending runs for infinite lengths. Offered in more than 15 colours, options range from neutrals such as black, white, and grey, to modern hues including blue, green, red, orange, and yellow, to the latest in colour forecasting: emerald green, forest green, and blush.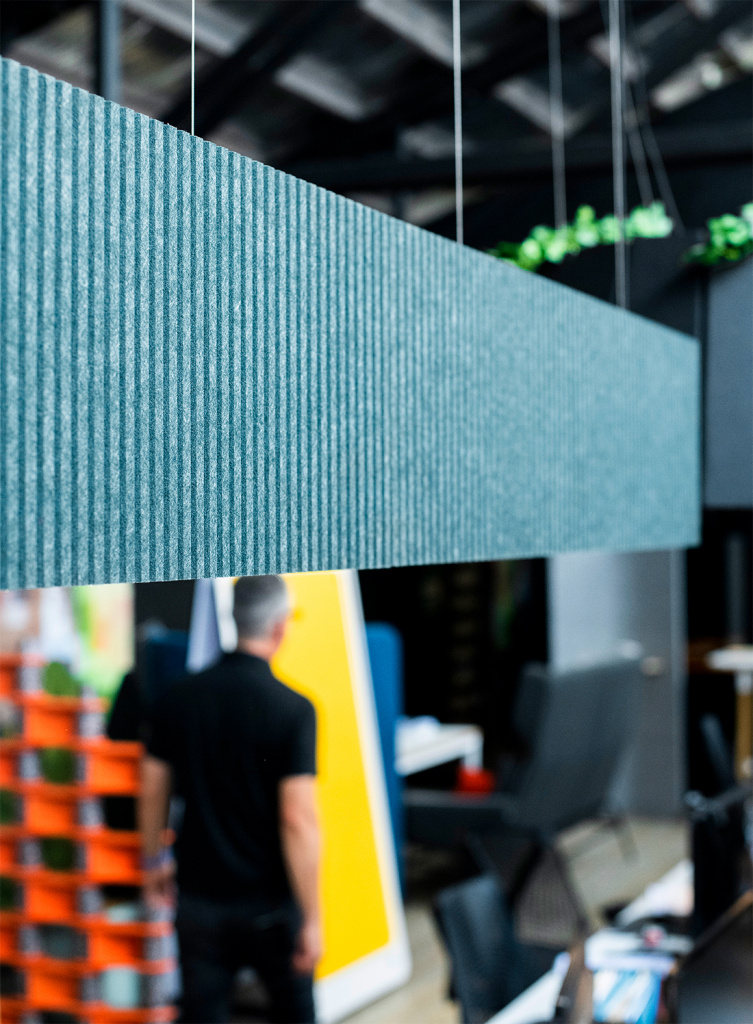 Linea is also available in two designs—flat and ribbed. The flat finish offers a sleek look, while the ribbed version features innovative grooves which further increase the acoustic surface area, bolstering the noise reduction coefficient (NRC).
Linea can be hung independently, magnetically linked for a continuous, sleek lighting feature, or clustered as unique statement piece within the space—the possibilities are endless.
Quality space and noise-management solutions make for happy environments. Luxxbox's acoustic lighting, baffles, and furniture products turn down the volume to increase productivity, creating happy, healthy workspaces the world over.
To learn more about Luxxbox and to view the full range of acoustic solutions, please visit​ ​www.luxxbox.com​

Luxxbox founder Jason Bird recently spoke to us about acoustic lighting in ADR video.
Photography supplied.