Built over three floors with multiple mezzanines, the new design for the fast food giant was dreamed up by Landini Associates as a way to "hero the food, the service and the people who come to enjoy it".
The Sydney-based design studio overhauled the 30-year-old, 1087-square-metre Puskin Square McDonald's that was Russia's first with a "palette of modern simplicity".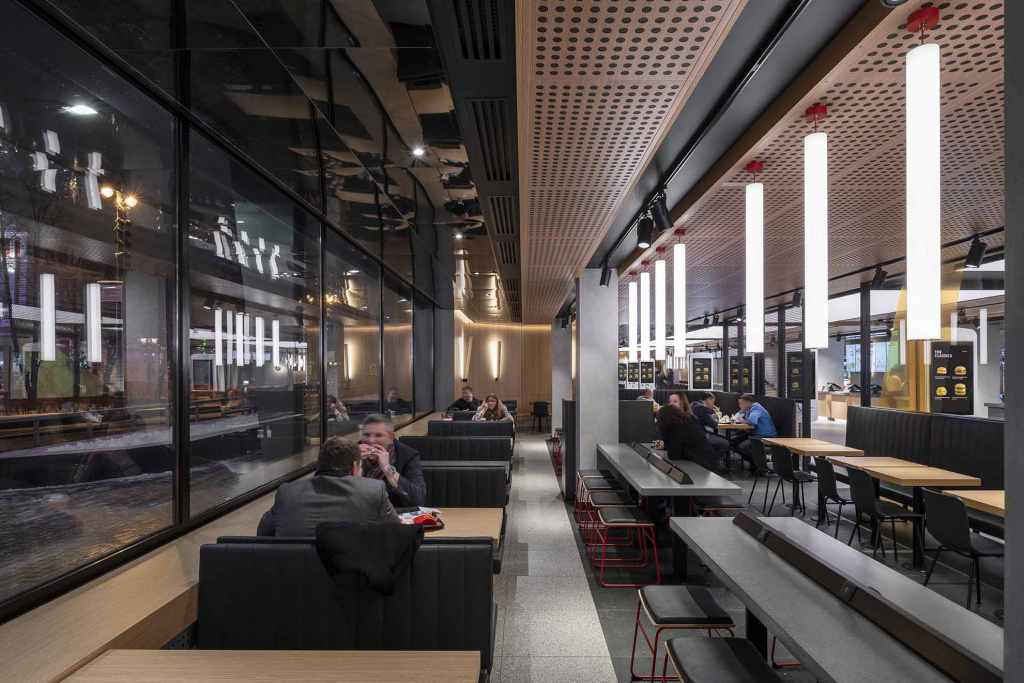 Nicknamed Project Ray after the fast food's founder, Ray Kroc, the restaurant's interiors were remade with concrete, glass, stainless steel and oak.
On entering customers can use the interactive self-ordering kiosks in the entrance hall beneath an illuminated ceiling.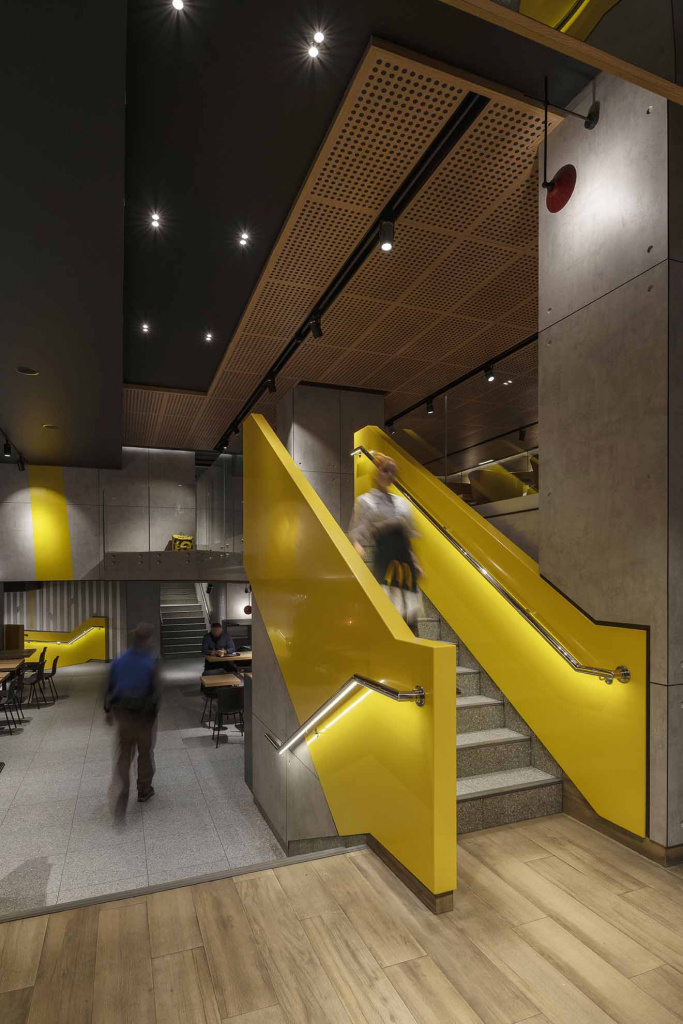 "The colourful graphic environments that long ago became the signature for McDonald's internationally have been replaced with a different approach," says Landini.
The walls of the store intermittently celebrate the menu items, with stylized laser cut line drawings of McDonald's iconic products as well as archery, fries and coffee beans that nod to both "the heritage and evolution of the brand".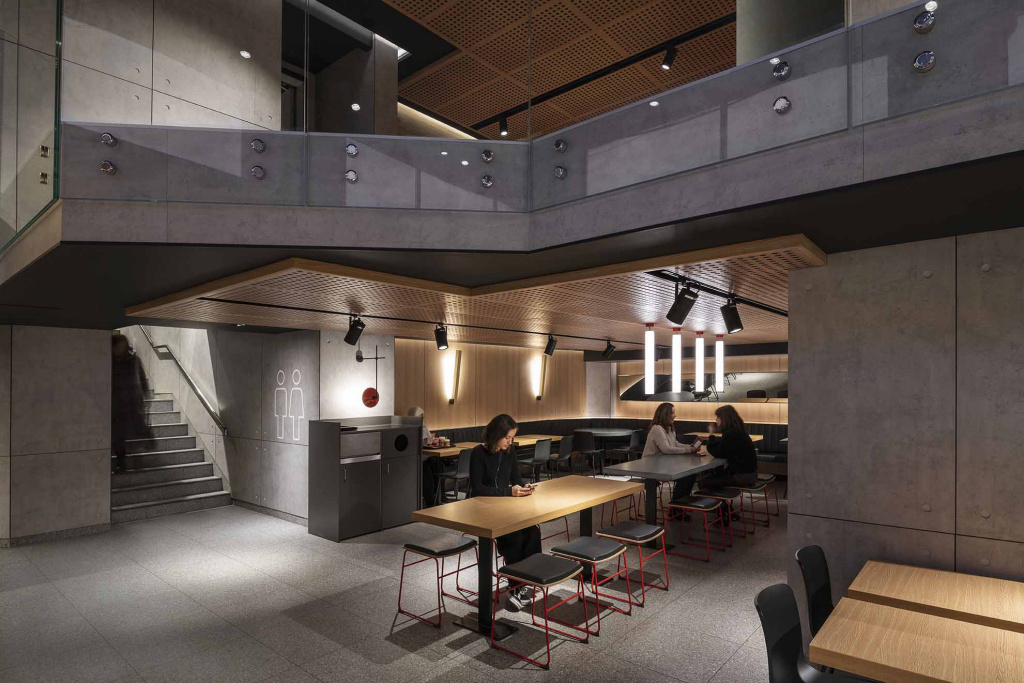 Pushkin Square is one of the fast food brand's most popular stores globally, so Landini Associates created new seating types and maximised privacy with mesh screens.
Throughout the store, mirrored ceilings are used to increase perceptions of height, open views and reflect the square, "creating energy in the space while still allowing it to be a place of calm and respite, a bubble of happy".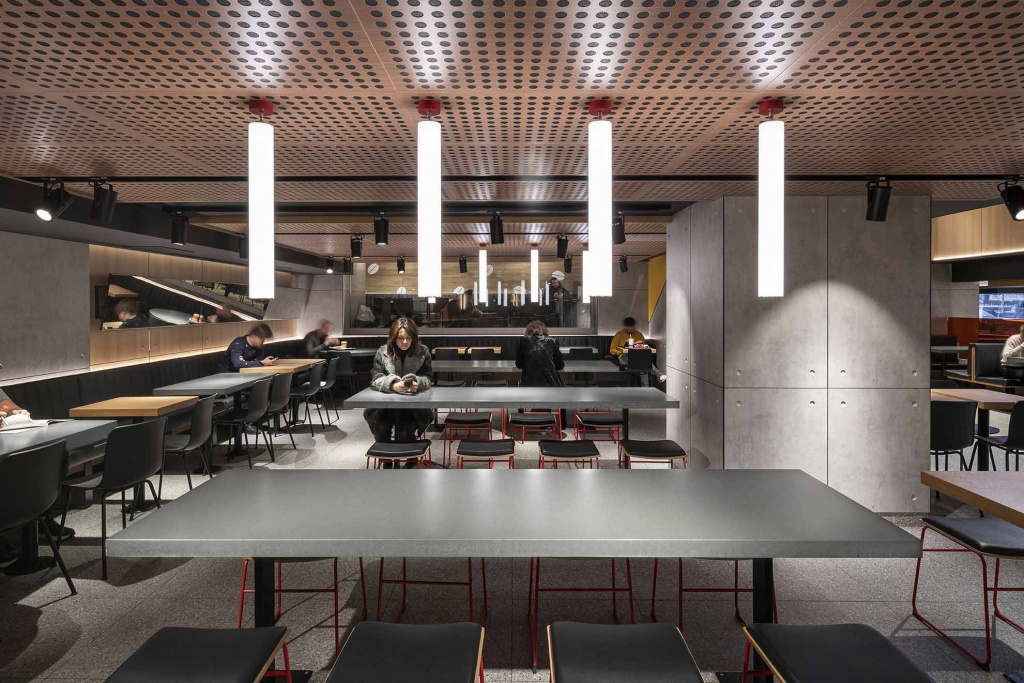 Zinc, concrete and oak tables and benches define the different seating for families, groups and individuals.
In the McCafe, an all-timber palette differentiates the independently serviced cafe from the rest of the restaurant.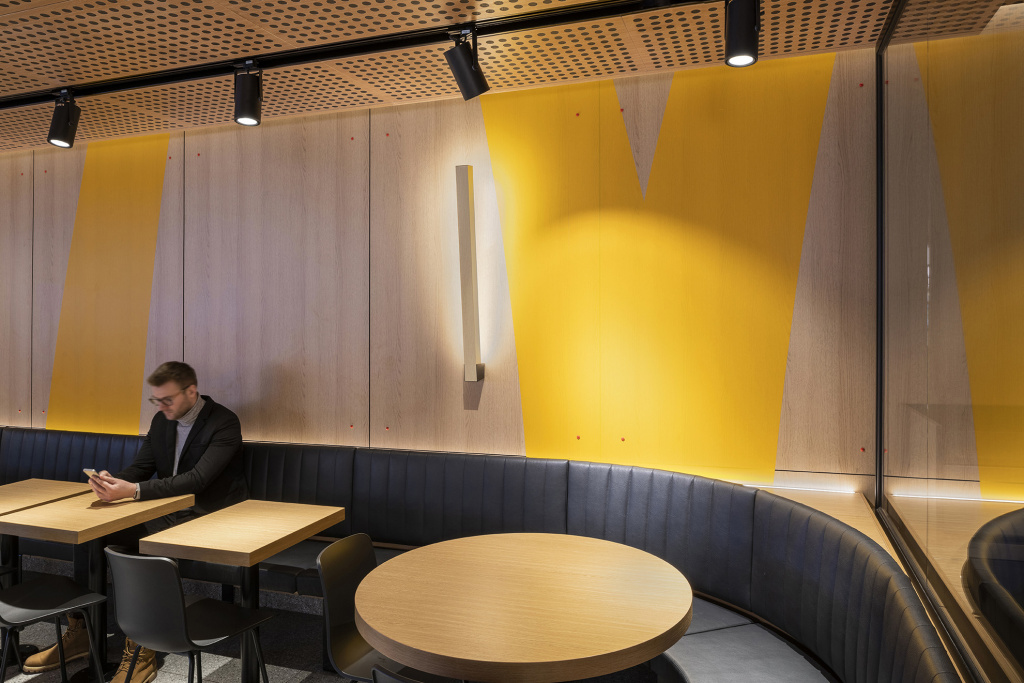 The new lighting scheme "encourages customers to slow down and relax".
"Creating simple places and spaces is much harder than creating loud and fashionable ones, creating memorable simple spaces is harder still," says Landini Associates creative director Mark Landini.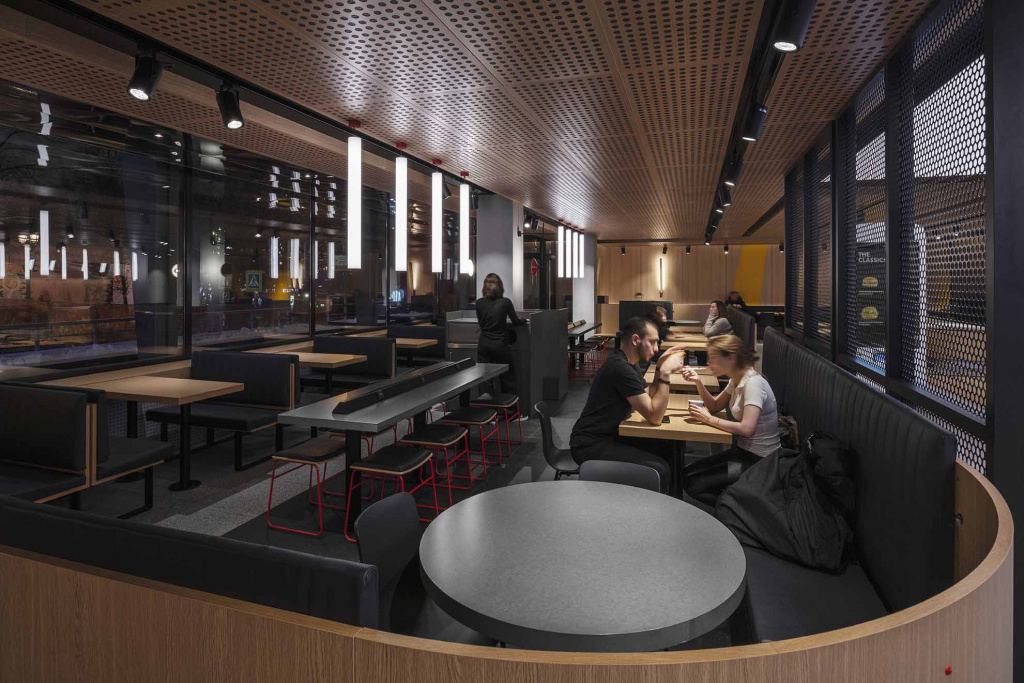 "This project overcomes the challenge of creating a quiet, neutral, classic space that is memorable too."
Project Ray is part of the "Ray Concept", which is a McDonald's brand concept used to inform all store renovations across Australia, Asia, Europe and America, most recently at the McDonald's Headquarters Global Menu Restaurant in Chicago and restaurants in Madrid, Buenos Aries and Milan.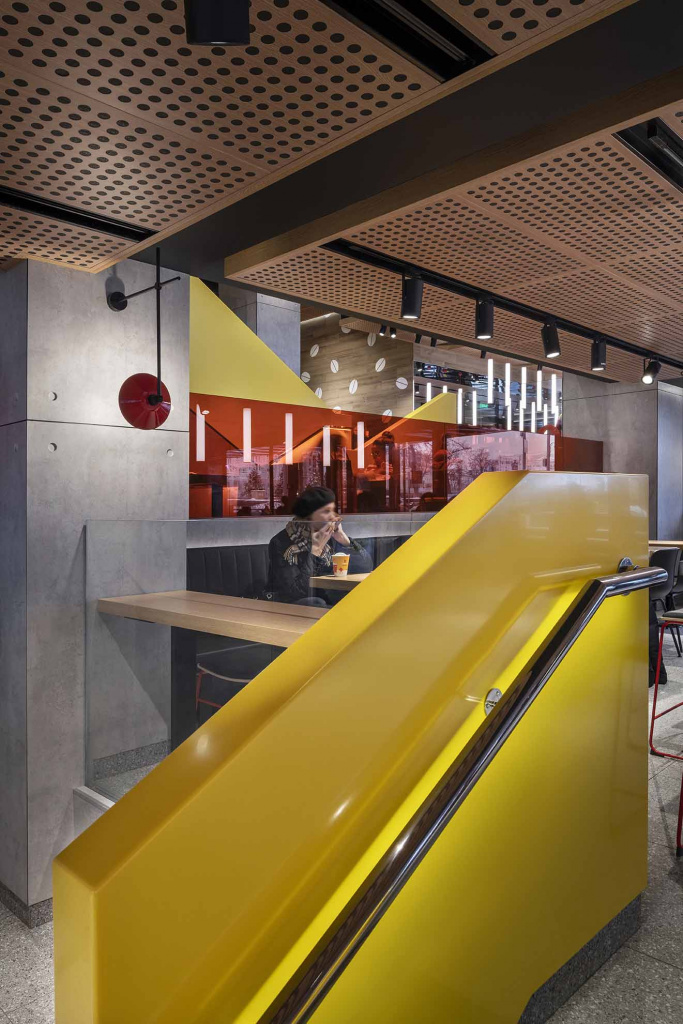 This isn't the first time Landini Associates has worked with McDonald's. The studio, founded in 1993 by Mark Landini, has designed many of its restaurants globally including in Times Square, Hong Kong and Sydney Airport. The studio was also behind China's first Aldi supermarket.
Photography: Andrew Meredith.