Kartell, the iconic Italian family company that has marked the history of design and revolutionised furnishing in the use of plastic materials for over 60 years has partnered up with leading Swiss sanitaryware specialist Laufen, renowned for its innovation and expertise in high-end ceramics, to create a complete bathroom project: Kartell by Laufen.
The stunning collection combines innovative ceramic and tapware fixtures with a series of translucent accessories and furniture embracing the DNA of both companies. The idea was to give emotion to a function. Helping the transformation of a space into architecture. A liveable dream, with sophisticated yet affordable aesthetics, chic yet understated.
Eco sustainable, high-tech and high-performance, SaphirKeramik remains a Laufen strong point, immediately chosen by Kartell by Laufen to express the brand's innovative character. Its amazing characteristics of durability, strength and bend resistance make it the most cutting-edge ceramic material on today's bath furnishings market, ideal to create extremely light forms with slim borders.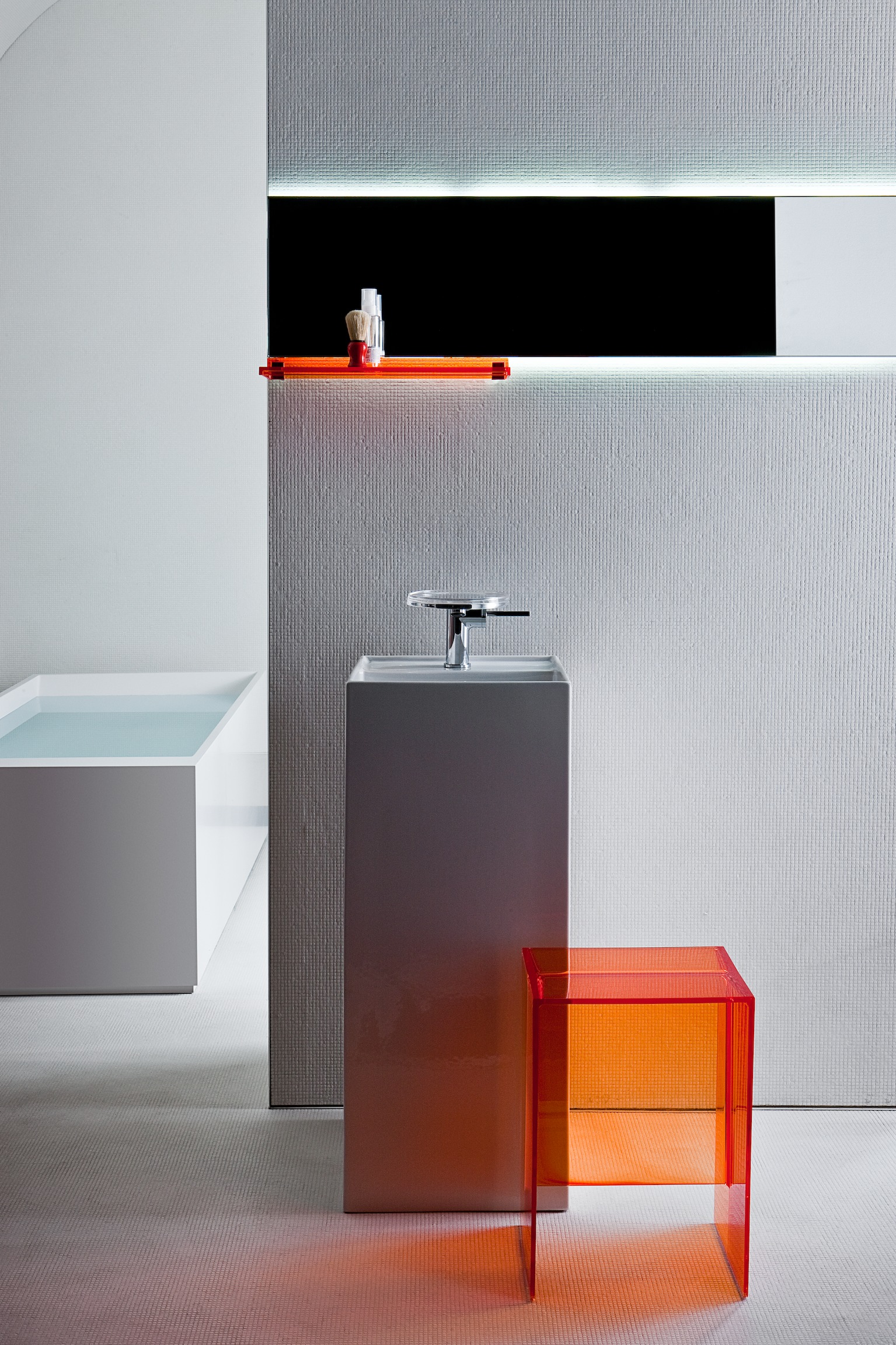 In the Kartell by Laufen collection, design and technology find a dynamic balance, lending themselves to virtuoso interactions and subtle provocations, to produce unexpected flexible, versatile solutions. The products rely on a fresh, living language, surprising for its daring, always sustained by a concrete foundation based on research, experience and experimentation.
An experimental approach that knows no boundaries: the architecture of its logic is in continuous evolution and manifested on all levels, from aesthetics to material and functional research, to exploration of the synergy between the various protagonists of the bathroom.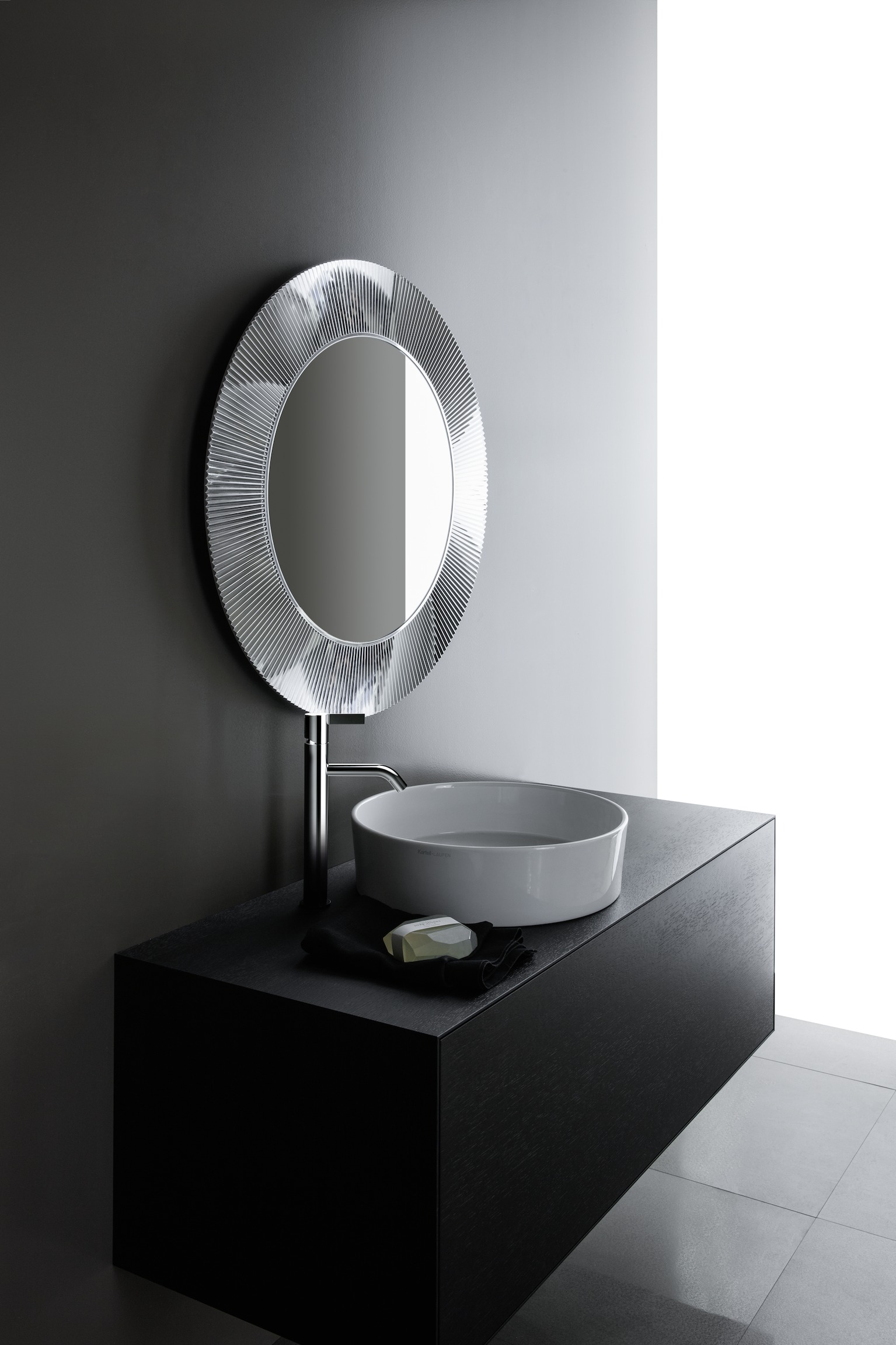 The collection features washbasins, tapware, vanities, bathtubs, shelving, furniture and accessories, which mix to create open, flexible spaces designed to work more like living rooms. The result is a flexible and innovative range that incorporates the iconic, colourful and creative design of Kartell with the quality and reliability of Laufen.
Laufen is one of the world's most desired bathroom brands. Since 1892, this Swiss company has been leading the way in bathroom culture.