Designed in 1958 by Jorgen Rasmussen, the Kevi Chair is rightly entitled to the title classic.
The original model was a multi-purpose work chair for both the office and home.
In 1965, Rasmussen invented the double-wheel caster for which he was awarded the ID Prize. This truly was a reinvention of the wheel, now with two wheels positioned asymmetrically and rotating independently. The double-wheel caster made Kevi more manoeuvrable with less wear on floor surfaces.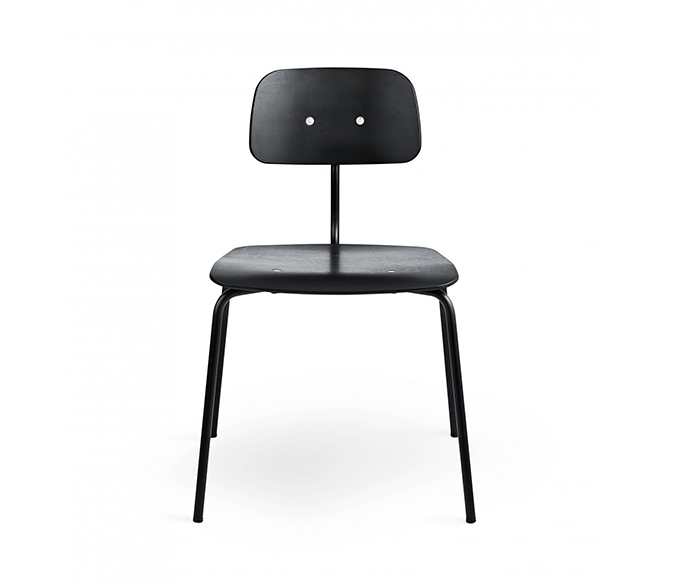 The intention behind the design was: "The better you sit, the more you get done". Or, in other words, great comfort and ergonomics achieved through a very simple design.
After nearly 60 years on wheels, it was decided that the time had come to renew the chair.
The sketches had been in Rasmussen's archives for more than 60 years, and in 2016, a new design became a reality – the four legged Kevi was born!
The new design is a stackable in two models – with metal or wooden legs.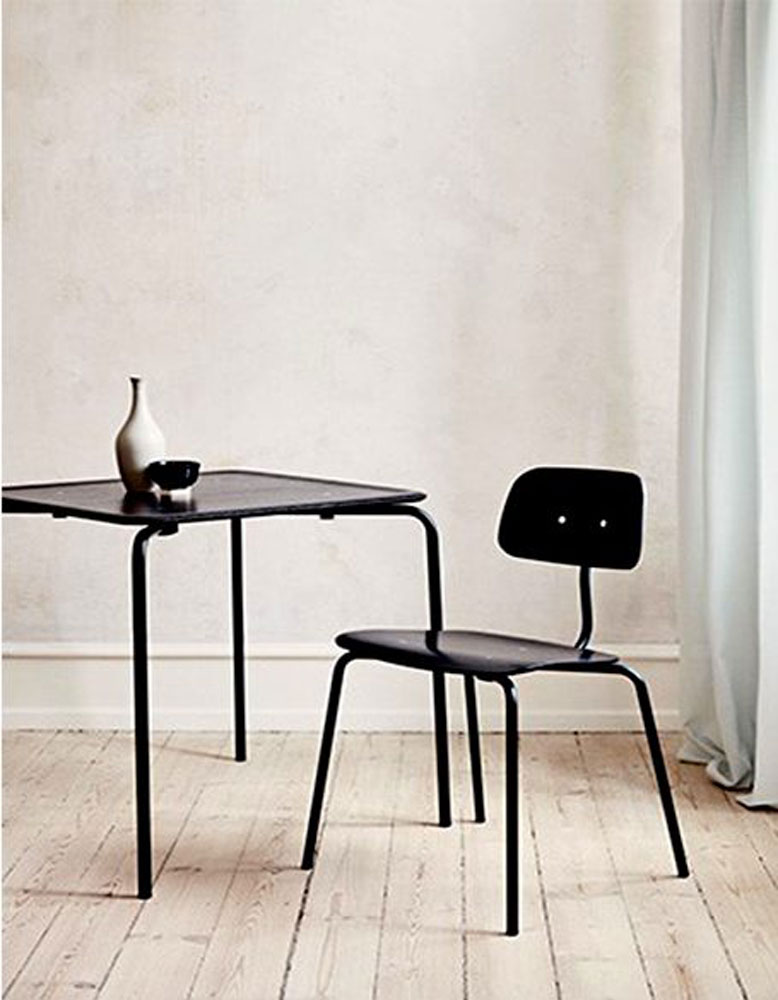 The Kevi Four Leg is a remake of the classic swivel chair from 1958 with the same seat and back. All versions are available in oak or walnut timber veneer, white or black lacquer or various upholstery options.
To complement the series, the Kevi Table was launched in 2017. Like the rest of the series, the table is characterised by its minimalist appearance and is available in a round or square top.
Dutch architect and designer Jorgen Rasmussen graduated from the Royal Danish Academy of Fine Arts in 1955 and in 1957, Jørgen and his twin brother, Ib, started their own studio with a focus on single-family houses. Today, Rasmussen is still active and he is just as determined and dedicated today as he was 50 years ago.
Discover the Kevi Chair online at Interstudio.
Photography supplied.