The global design brand's inaugural Nesting Chair allows for flexible and adaptive configurations for workplaces.
Herman Miller's collaboration with Stefan Diez marks an exciting new chapter in the brand's history, with the Fuld Nesting Chair boasting sleek and minimalist design.
Fuld's unique aesthetic and functionality renders it a standout in comparison to other nesting chairs, as it can be reconfigured to meet different office uses such as breakout sessions, corporate training and educational events.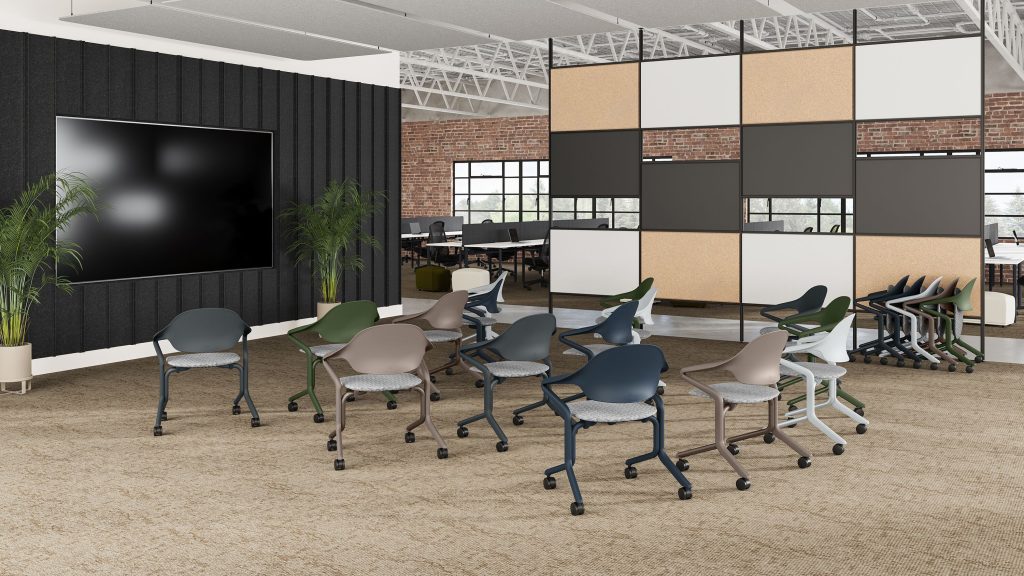 The functionality of the Fuld does not skimp on style, as it is available in numerous dipped-in-colour options. The seat, seat-back and legs, can be in either one hue or dual-colour combinations.
Diez's design pushes back against the conventional X shape of a nesting chair and instead opts for a streamlined inverted Y shape with tubular arms. The user is ensured comfort while they shift and adjust, as the back of the chair is lined with elasticity.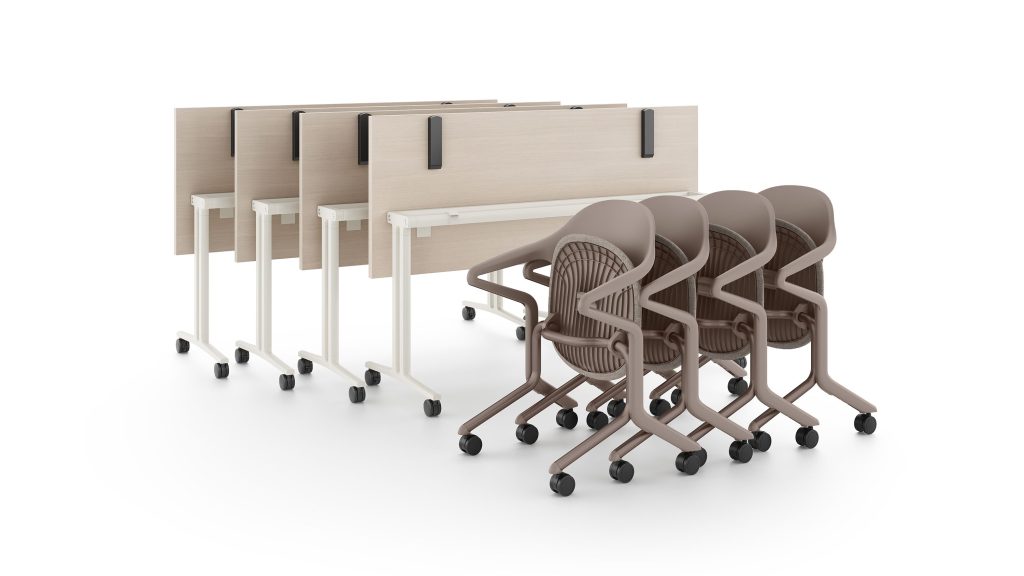 Senior vice president and general manager of Herman Miller global product Malisa Bryant shares that the brand was thrilled to welcome Diez to Herman Miller, particularly in light of his work for the larger MillerKnoll collective.
"Diez prioritises sustainability and innovation within his designs, considerations which have long been core values for Herman Miller," says Bryant.
Fuld Nesting Chair's unwavering dedication to the environment
Diez was guided by a self-proclaimed commitment to the environment when designing the Fuld. The chair is manufactured with only two materials to guarantee easy recycling at the end of its lifecycle.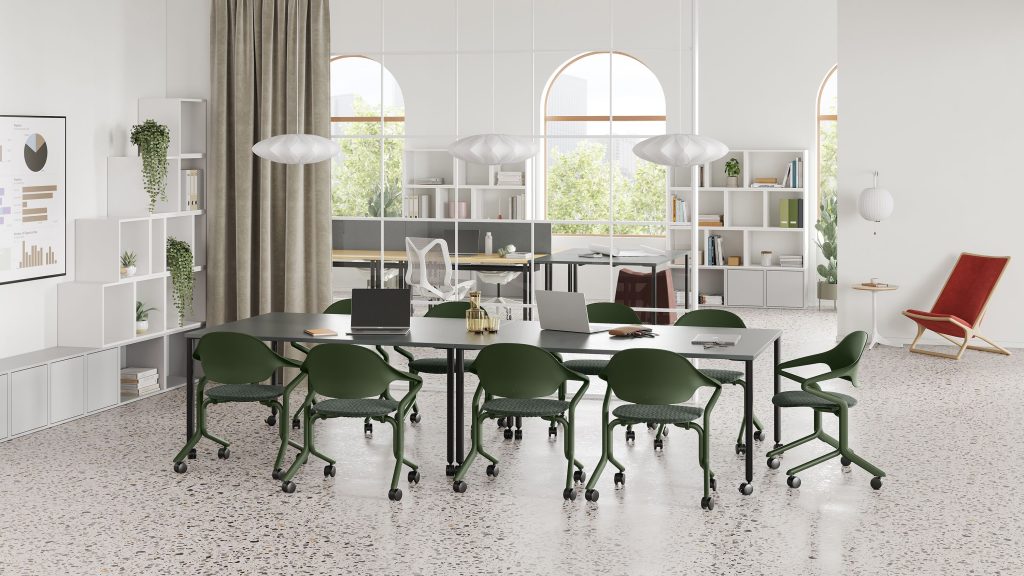 Designing with sustainability at the forefront is also evident via the minimalist design and innovative one-piece construction where the backrest, arms and back legs are one continuous piece.
Users are invited to spring for the optional 3D Knit textile seat made from 50 percent post-consumer recycled content, that also produces zero fabric waste as it is knitted to the chair's specific dimensions.
Driven by an idea, not constraints
Diez expresses enthusiasm towards this collaboration with Herman Miller, a company he views as "supportive and forward-thinking," in the pursuit towards high-quality and sustainable engineering.
"The collaboration with Herman Miller never feels like it's driven by constraints, but driven more by an idea. The product that comes out from the process is not a product that is a compromise, and that's what I love," says Diez.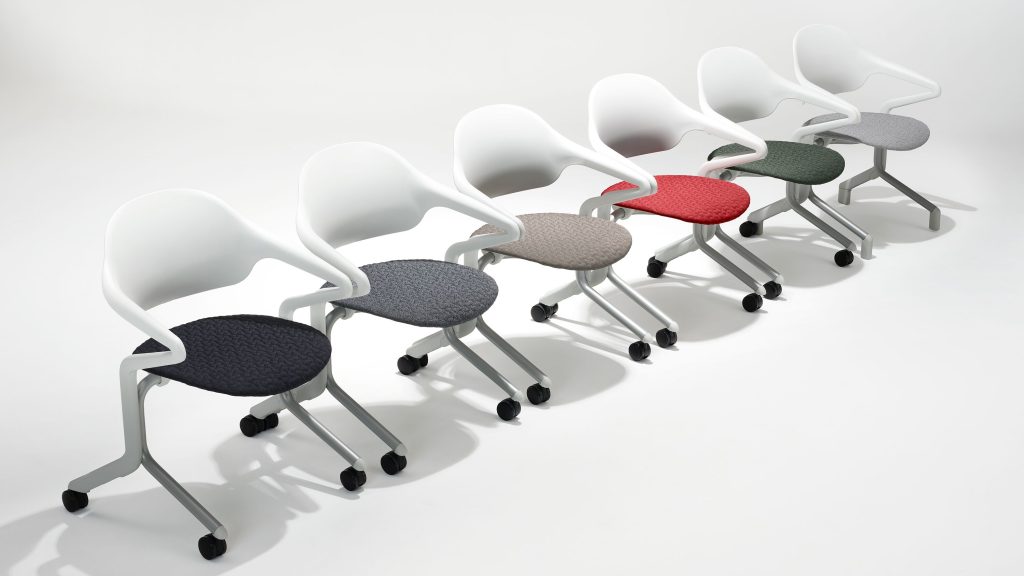 The Fuld Nesting Chair was previewed during MillerKnoll Design Days where it was announced as a MetropolisLikesAward Winner. It will be available to contract customers for purchase through Herman Miller and MillerKnoll dealers.
Photography supplied by Herman Miller.