The renowned multi-disciplinary practice is joining forces with ICON Developments and Icon Oceania to draft development plans for a 229-key luxury lifestyle hotel in the Sydney CBD.
ICON Developments, a wholly owned subsidiary of the Japanese property and construction giant Kajima Corporation, will, together with SJB and Sydney-based boutique developer Icon Oceania, deliver a hotel in response to the city's booming boutique and luxury lifestyle accommodation industry.
The design and property trio envisage the $265 million hotel as a 23-storey project complete with generous heritage suites, a rooftop bar and infinity pool providing enviable city and Darling Harbour views, and Australia's first-ever Vertigo Suite with a transparent glass floor.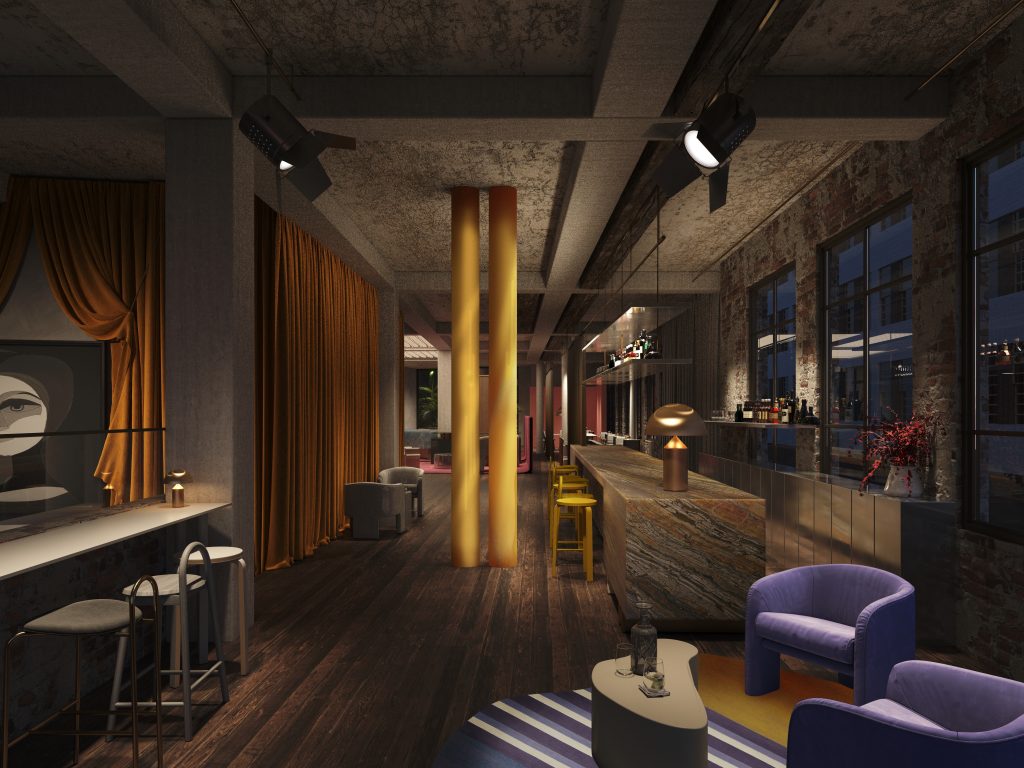 Connection to history to address gaps in hotel scene
SJB's design will honour the heritage-listed RCA House located at the 499 Kent Street site.
The house was purpose-built in 1936 to operate as the Sydney distribution headquarters and film exchange for the current Universal Studios.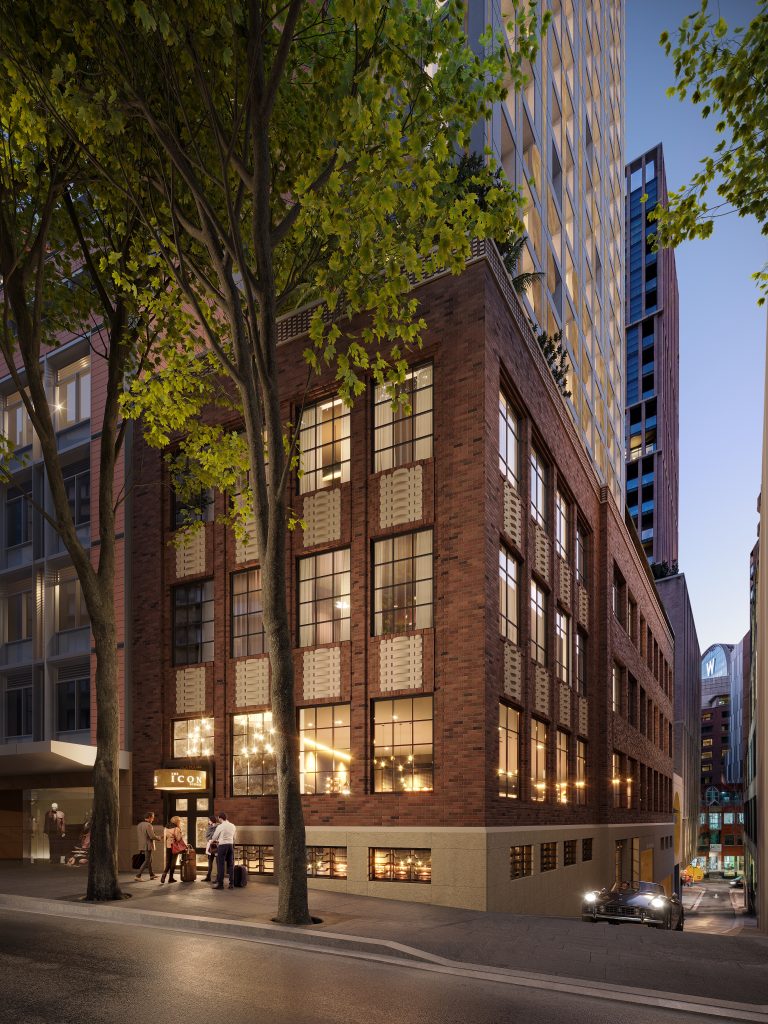 SJB director Adam Haddow confirms the architecture and interior design will not only salute the site's former life as a significant site for the film industry, it will also engage with the area's Indigenous history and enrich the fabric of the city.
"The architecture and interior design of the hotel celebrates the city's rich indigenous past while creating a space for people to celebrate their lives – there will be joy and delight and a boutique luxury offering that the Sydney hotel scene lacks," says Haddow.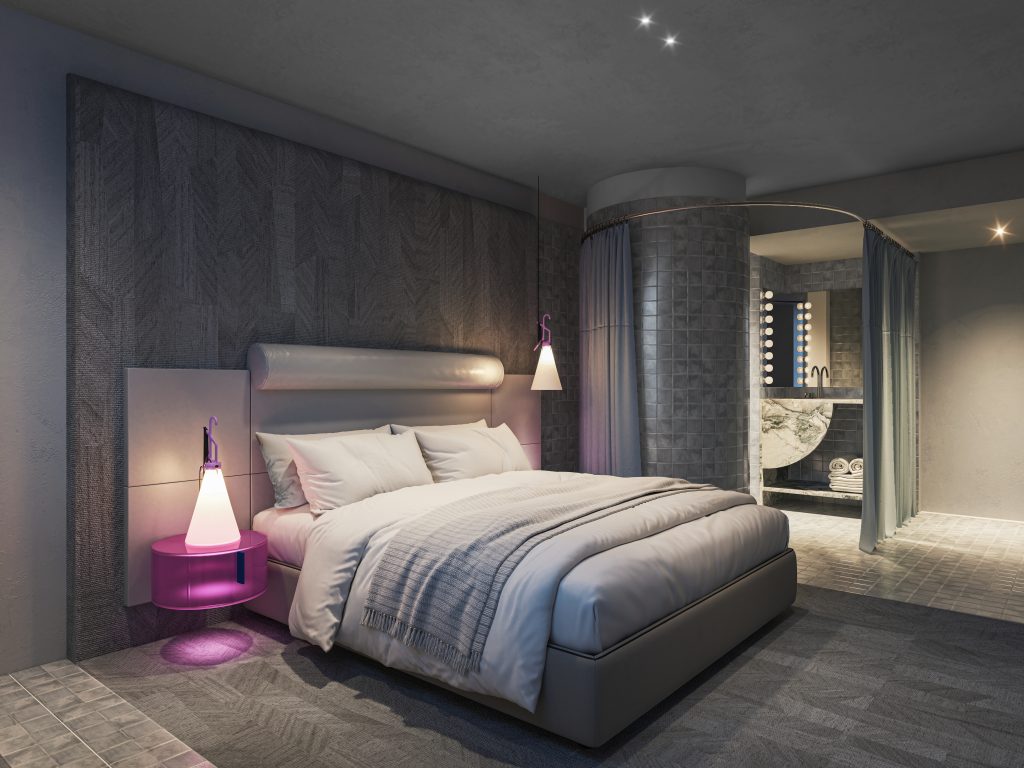 Surge in luxury lifestyle hotels
ICON Development chief executive Matthew Bourke is thrilled to collaborate with SJB and Icon Oceania to deliver a premium hotel in the hustle-and-bustle of the Sydney CBD.
"Our vision is for this property to become a hotel of choice for corporate, leisure and event guests in the strong-performing Sydney market," he says.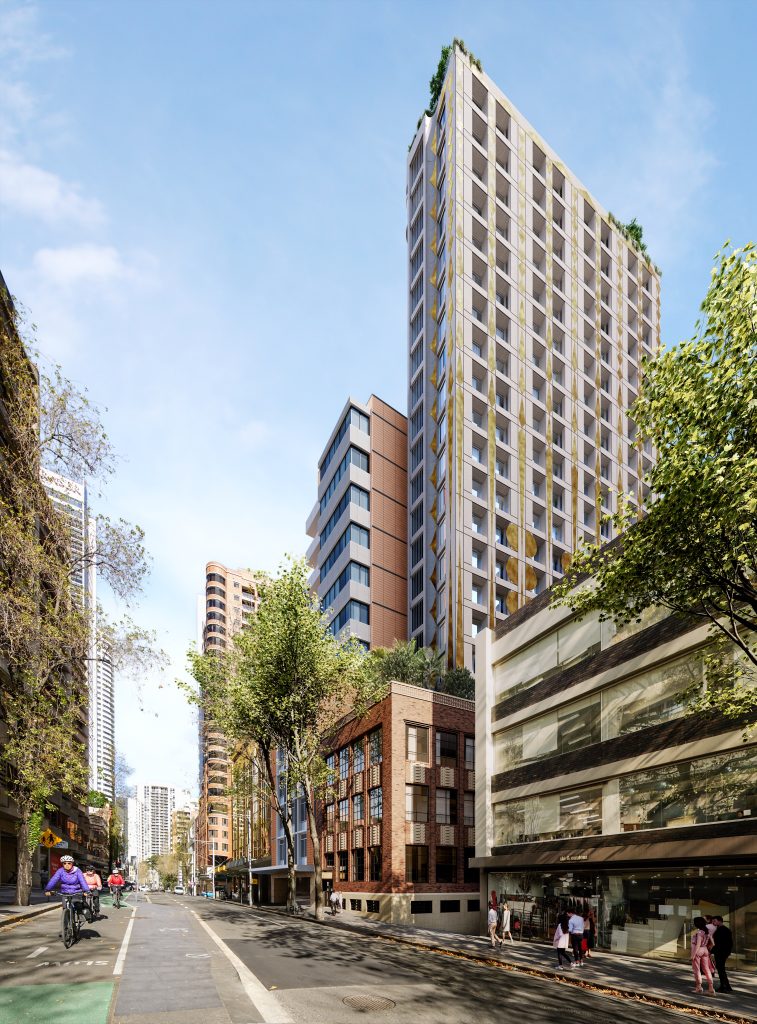 Sydney's hotel market is currently undergoing a massive transformation due to the boom in luxury lifestyle properties, namely the notable Vibe Darling Harbour developed by Icon Oceania in 2019.
According to a recent study conducted by CBRE, since 2020, boutique and luxury hotels have generated more revenue than the 'big box' global hotels in terms of occupancy, average daily rate and revenue per room.
A boutique hotel on a grand scale
Icon Oceania managing director Nico Tjen says 229 Keys symbolises a new era in the hotel industry – providing immersive and intimate boutique hotel experiences on a grand scale.
"At 229 keys, we are hitting a sweet spot that allows us to take the true essence of a lifestyle hotel and deliver it at scale, while celebrating local culture and surroundings," says Tjen.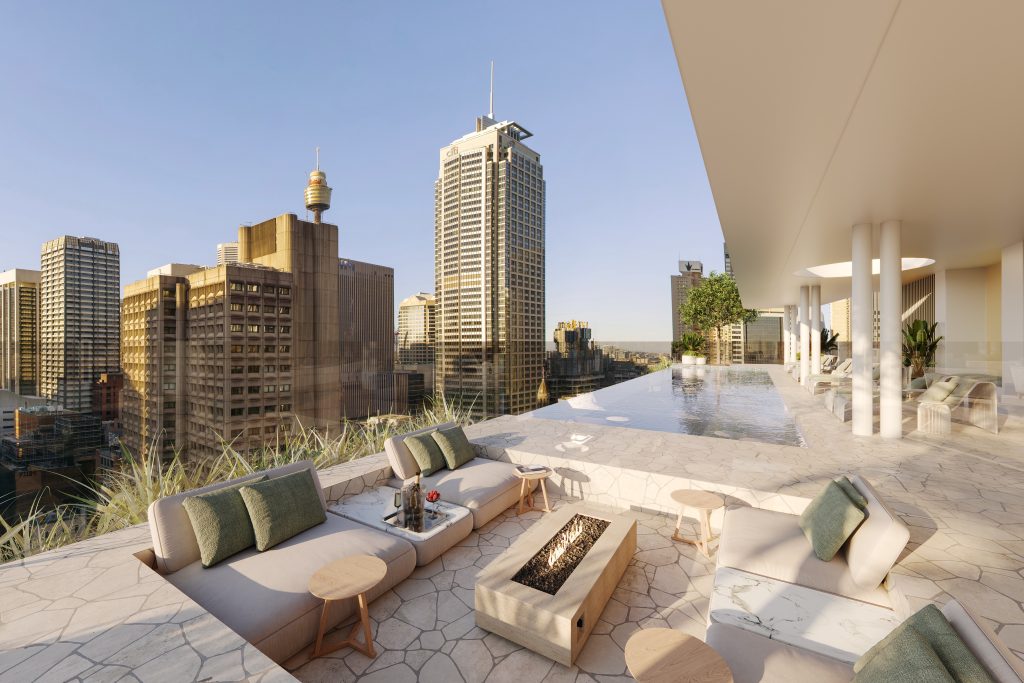 Following planning approval, 229 Keys – which also marks ICON Developments' first hotel project in Australia – will commence construction in 2024 and aim to open in 2026.
Renders supplied by SJB.
Read about the recent appointment of three directors to SJB's Sydney studio.