Herman Miller and Tokyo-based designer Naoto Fukasawa have joined forces to develop the ergonomic and stylish Asari chair.
The Asari chair derived inspiration from organic forms in nature, translating as 'clam' in Japanese. The name also serves as an anthropomorphic metaphor for the shape of the chair's back which is offered in high and mid-back height.
The chair – created with designer Naoto Fukasawa – is offered in eight colour flood options which emphasise the sculptural form by featuring one hue across the base, arms and chair body. Users are also invited to opt for bespoke blended options from the 180 colour combinations available.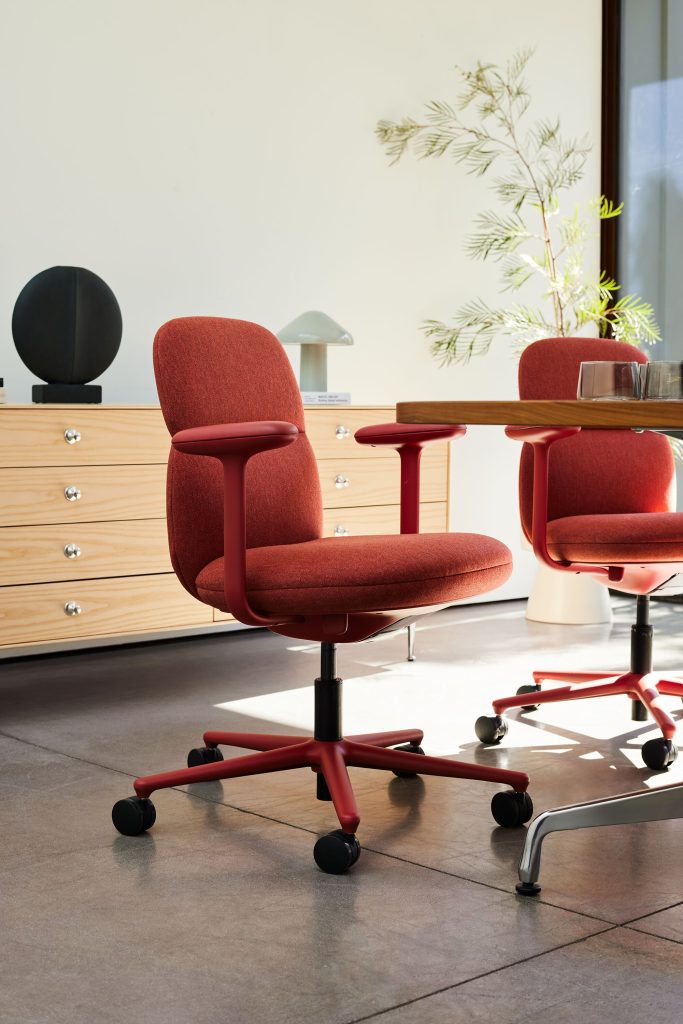 The Asari chair exemplifies Herman Miller's strive to use modern design as a vessel in which to problem solve. Professionals choosing to work remotely or in hybrid environments that feature multi-purpose living spaces necessitated the need for seating that reflects a focus on ergonomics and aesthetics.
Additionally, companies reverting back to working in the office are eager to imbue shared spaces with a more residential and comforting feel.
Asari marries the combination of the instant comfort typical of an upholstered chair, alongside the long-term rewards of a work chair. A self-adjusting tilt for the user provides movement.
The posture-fit adjusts to occupy the space between the lower back and the back of the chair, enabling natural alignment of the spine. The contoured seat pad also minimises pressure points and ensures optimum support.
To incorporate new materials to the office seating portfolio, Herman Miller teamed up with renowned interior textile creator Maharam. This collaboration resulted in the curation of two textiles and a leather to correspond with the character of the chair – meld, luce and stow.
Maharam's meld and luce woven textiles are manufactured from sustainably sourced wool and polyester from throughout Europe, whereas their stow leather is from a boutique tannery in Northern Italy.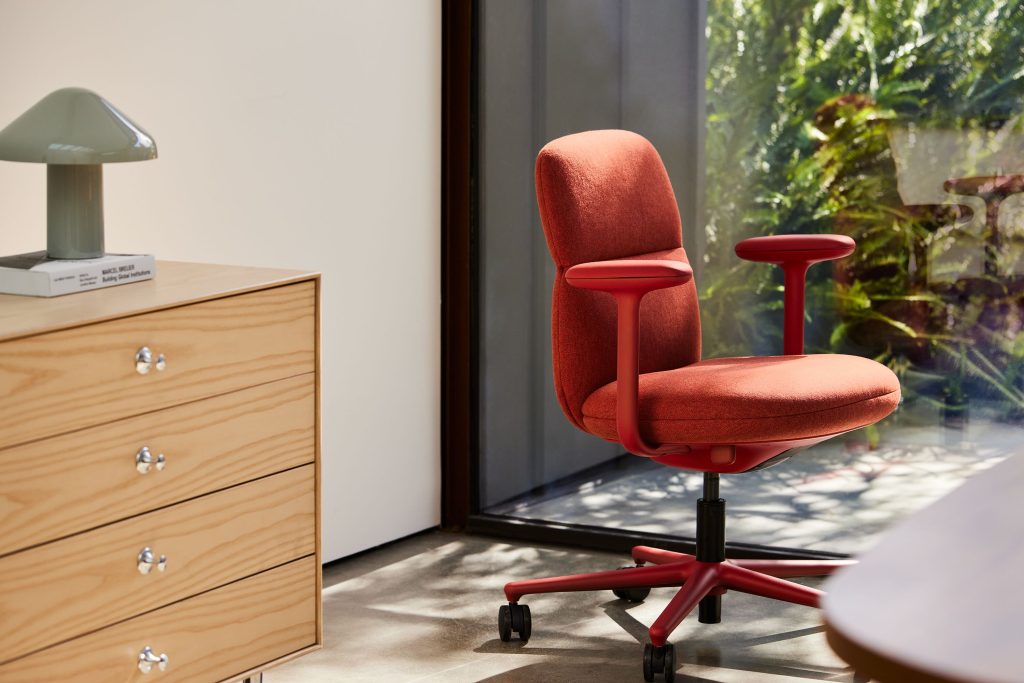 Maharam prides itself on allowing meticulous and cherished techniques passed down over generations to guide its design as one of the oldest leather producers in the world.
Herman Miller president Ben Watson expanded on how the transformation of work in pandemic years means the requirements of home and office spaces have altered.
"Asari delivers what today's workers need through intuitive adjustment, new leather and fabric offerings, clean aesthetic, and ergonomic performance – owed to visionary designer Naoto Fukasawa," says Watson.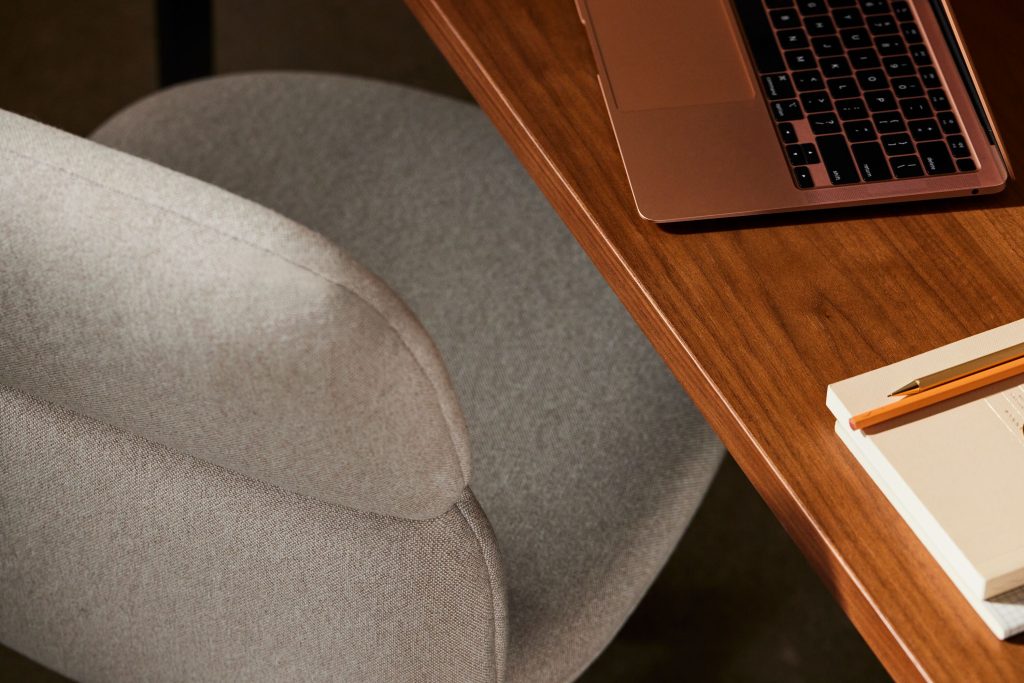 Naoto Fukasawa sought for the Asari design to ignite joy, and eventually function as the next upholstered icon.
"A core part of my design ethos is to simplify the way we live, imbuing each creation with an attraction that makes people feel dear to it, a timelessness and longevity that enhances a human process," says Fukasawa.
Photography supplied by Herman Miller.
Check out how Herman Miller's recently upgraded Sayl chair recycles ocean-bound plastic.
Asari can be purchased online or through Herman Miller and MillerKnoll dealers for contract customers.