Anna Gowen, architect at TONIC Design, has designed the most opulent ceiling you could imagine for the ten-pin bowling alley at Crown Casino in Melbourne. AMF Bowling, who own and manage Kingpin Bowling alleys across Australia, wanted to create a spectacular entertainment experience, not just a row of lanes in a standard setting across from the shoe rental counter.
Gowen's design is certainly spectacular. She created a three-dimensional ceiling-scape as a focal point for the venue using Porta 32mm Tasmanian Oak dowels in vast quantity. The forty thousand Tasmanian Oak dowels give a stunning golden glow to AMF's flagship bowling alley setting a new benchmark in Australia for their portfolio.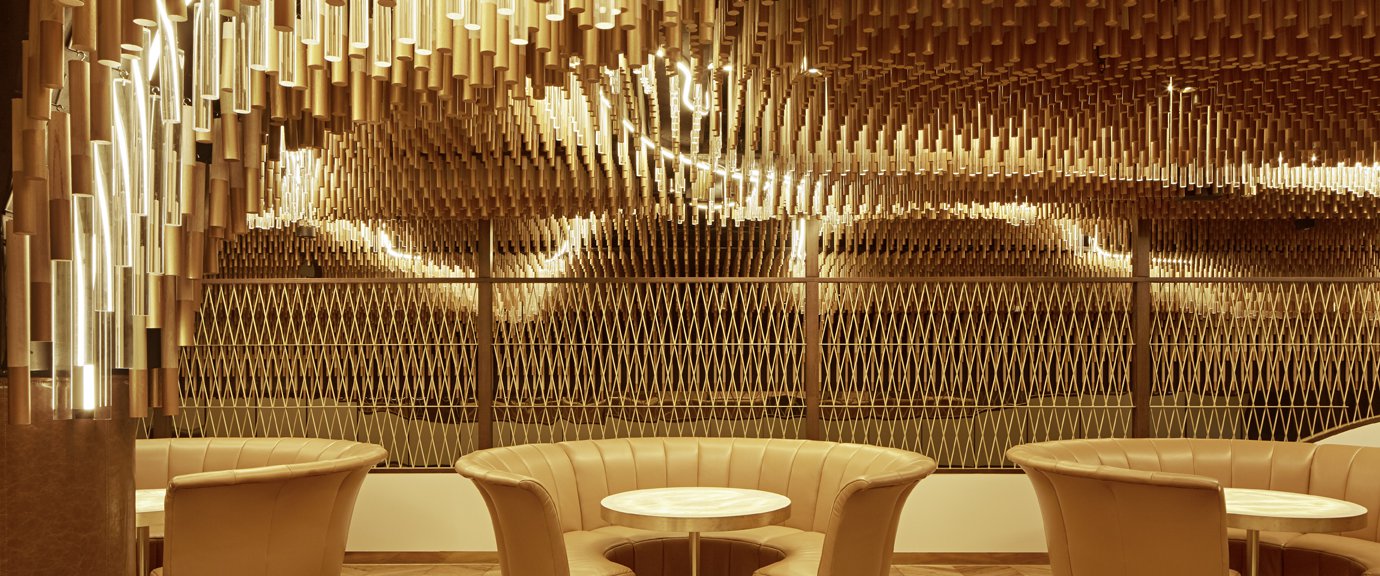 The results of the redesign are not only striking but functional. Meshing architectural, interior design and furniture design expertise, the team at TONIC Design used the highly functional Tasmanian Oak timber dowels to create a look that reflects the aesthetics of the Crown brand, creates a unique feel of VIP glamour, and hides the services in the ceiling.