Jason Stancombe, furniture designer and founder of Relm Furniture, was recently commissioned to design the dining furniture for the Supernormal Natsu pop-up restaurant, at the National Gallery of Victoria's (NGV) garden restaurant.
The restaurant was temporary, part of Natsu, a 10-day festival held at the museum in January 2018. Stancombe used timber for the furniture to complement the bluestone walls and garden location and chose Tasmanian Oak as "it's readily available, sustainably and responsibly sourced, is machined just as we require it, and has minimal checking and misses, providing a superior product."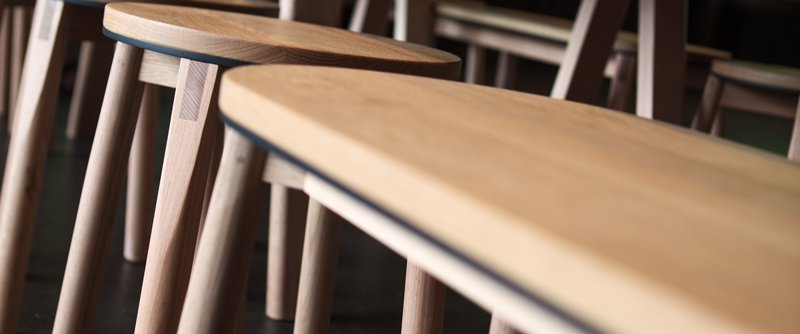 Meanwhile, The Supernormal pop-up site itself, designed by Peter King, senior exhibition designer at the NGV, had a slightly feminine feel and was designed to provide a relaxed and informal dining experience, which was enhanced by the use of timber.
Stancombe says he often uses timber as it "brings warmth and an organic feel to furniture". He chose to use Tasmanian Oak as "it is readily available via Porta and complements another timber we work with a lot – American Oak". For this project, his design uses a long timber dowel. "I love to work with timber. The Tasmanian Oak timber dowel is of a great quality and is machined just the way we require it for our furniture," he adds.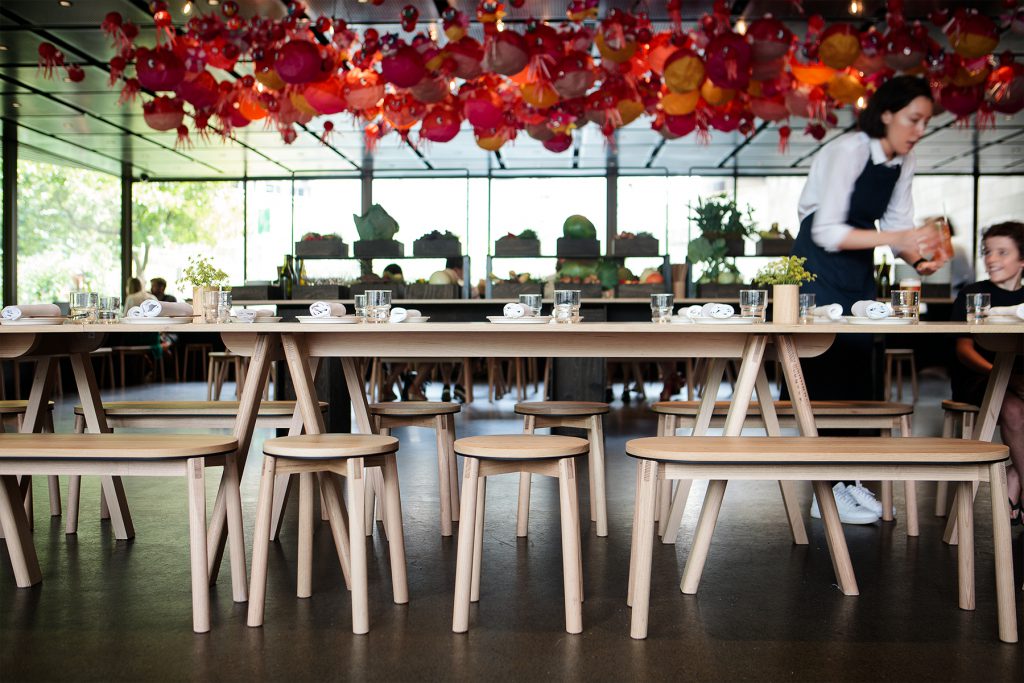 "Tasmanian Oak has minimal checking and misses, providing a superior product for furniture making. The timber dowel products are pre-sanded which helps to increase efficiency in the production of our furniture.
"It is important to us to know that the timber is responsibly and sustainably sourced. Our customers often ask us where the timber comes from and it's important to us to know that we are using a renewable resource".
This article originally appeared on Tasmanian Timber.
Images supplied by Porta