SP Studio has designed a high-end interior for Headricks Lane restaurant and bar in Rockhampton, which has been sympathetically inserted into a state listed heritage building. 
The building had suffered decades of alterations and decline. The raw space had limited natural light and the existing heritage material, while striking, was dark, explains Scott Petherick, director at SP Studio.
"The client's ambition for Headricks Lane was unique, bold and complex – a space that would operate 18 hours a day, and span multiple and often contrasting customer moments: a refined evening restaurant and a bright and breezy brunch destination; an intense and edgy late-night bar as well as an engaging, localised microbrewery.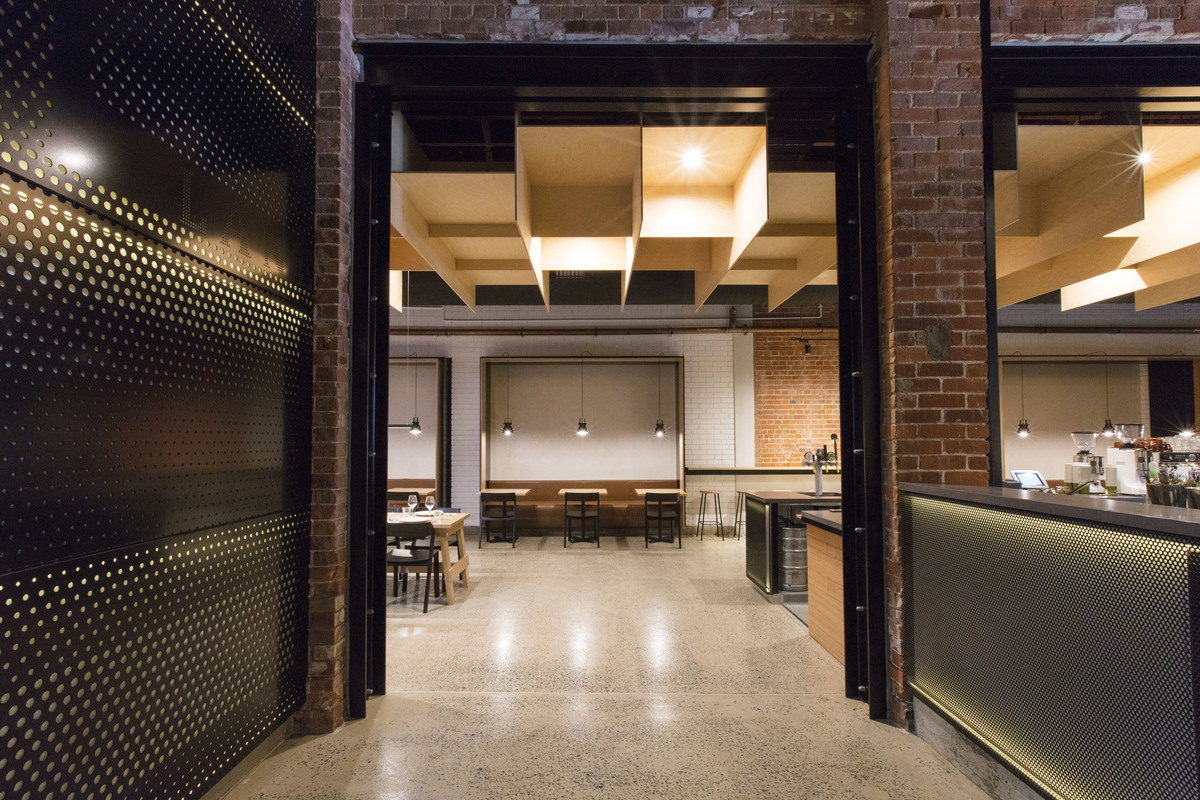 "The brief demanded careful zoning, and the creation of spaces that could seamlessly flex in both size and shade to subtly shift the ambience as desired – from dark and intimate to bright and spacious, accommodating hundreds of guests on a pulsating Saturday evening, but still maintaining vibrancy on a quieter weeknight or afternoon."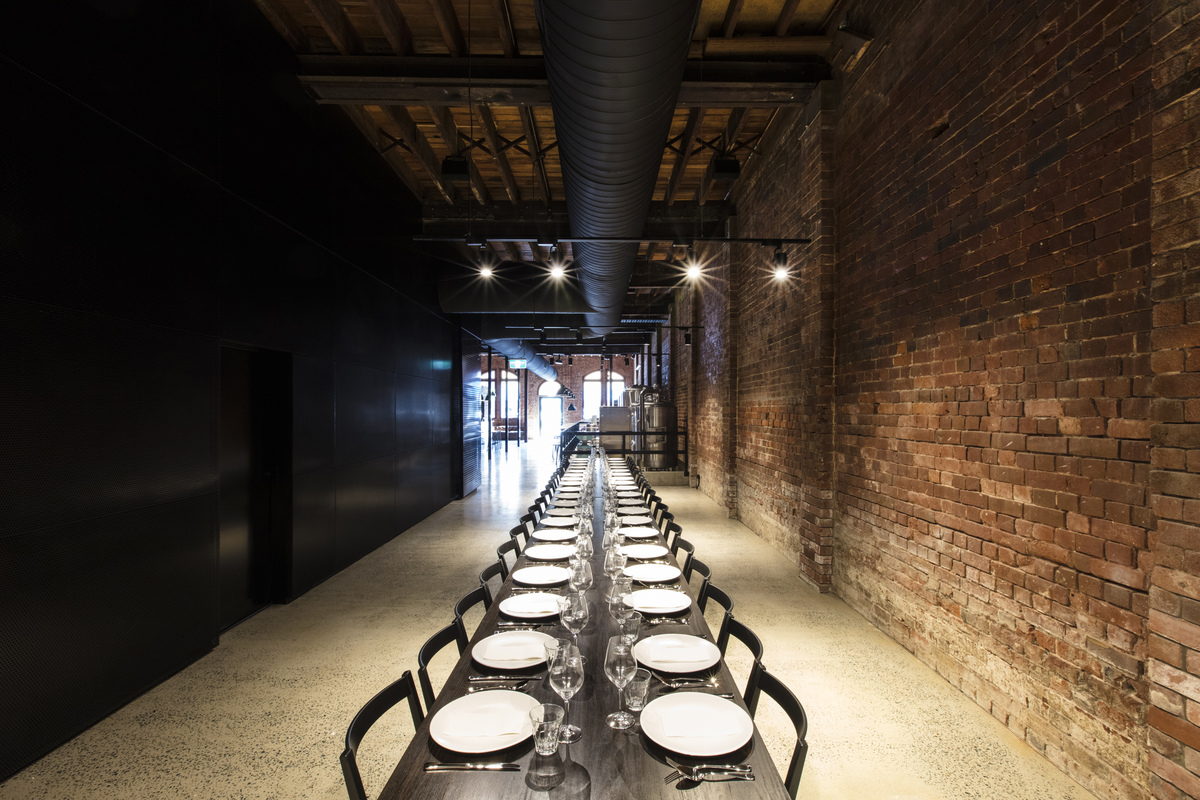 To achieve this, the architects developed a singular architectural language, expressed as a series of horizontal and vertical surfaces in concrete, timber and steel that collectively deliver lighting installations, zone compressions, tables and seating. This language is used to stitch together the elements of the three core spaces that comprise Headricks Lane: the Laneway (the heart of the restaurant); the Brewery (open until midnight), and the Longroom (a flexible space that can cater a large private function or open to integrate with the brewery/bar).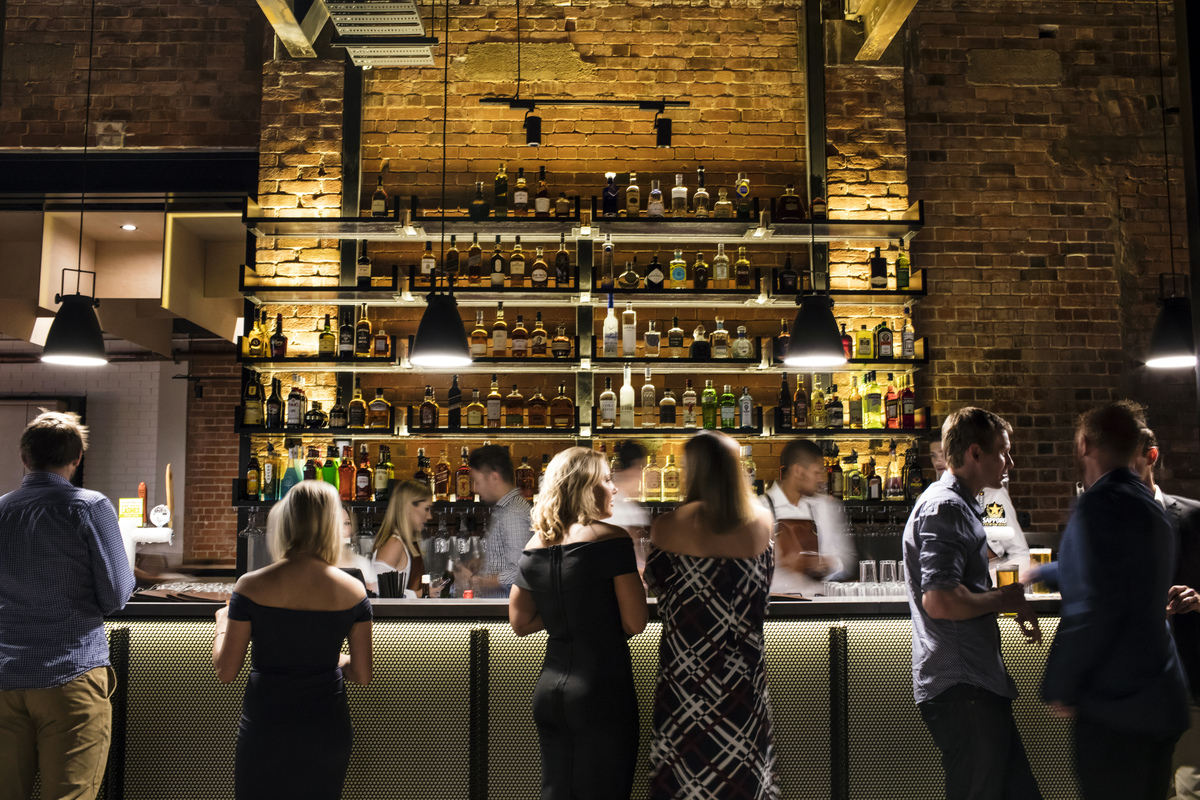 To counteract the darkness and create a light and airy feel for daytime hospitality, blonde timber features throughout as do oversized timber pivot doors to front and back. Non-heritage brick has been whitewashed and perforated, while back-lit metal surfaces add the effect of additional window-like lighting sources.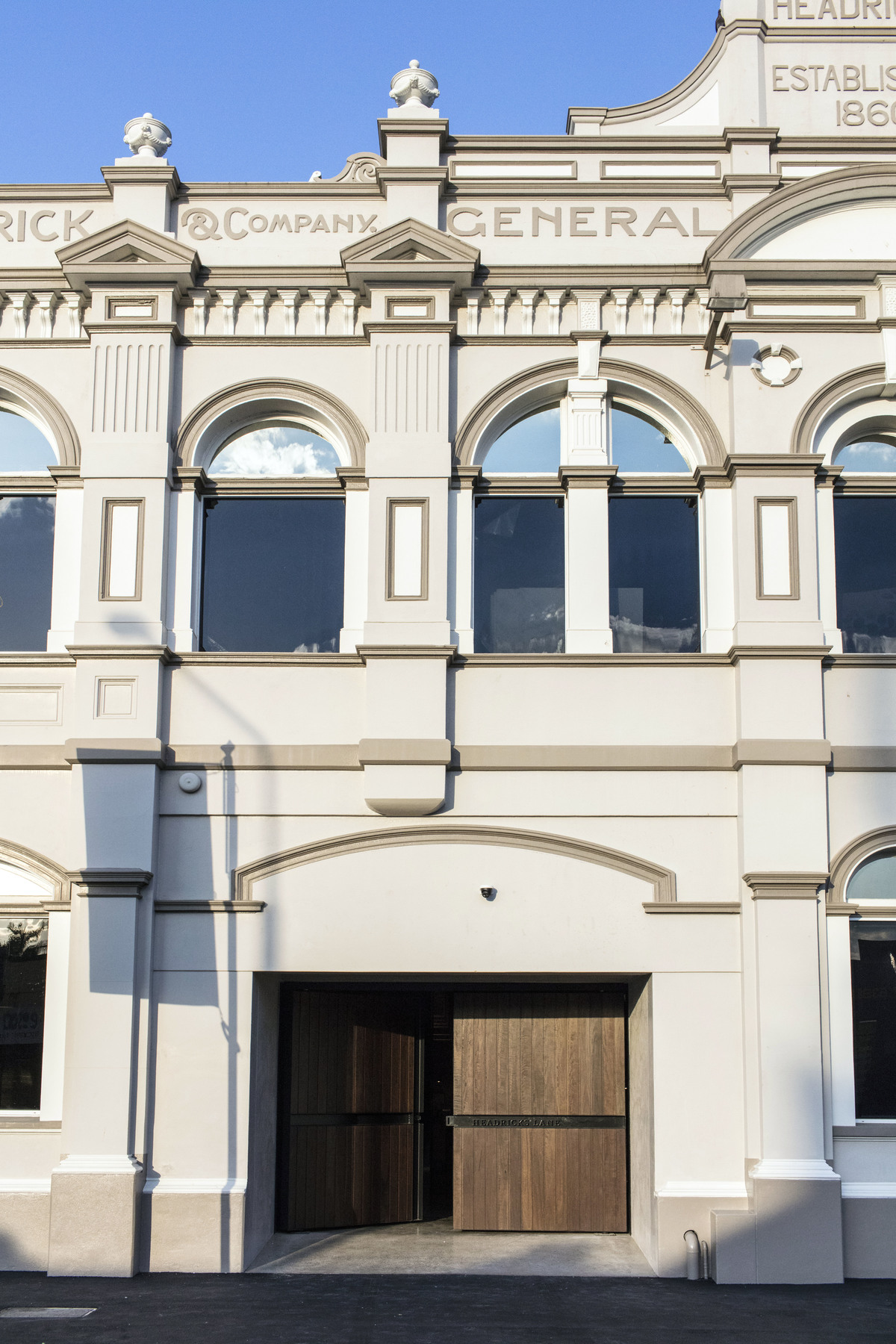 A mindset of modularisation was applied to the build, driving down cost and speeding up construction, while strengthening the aesthetic.
Photography by Kirsten Cunningham