Charged with the rebranding of The Templestowe Hotel, Enth Degree Architects teamed up with Materialised to create a modern hotel design that was attractive to all generations.
"Our signature is the eye for detail across seamlessly integrated environments, and our rational approach to both form and function," explains Enth Degree's Esther Choi.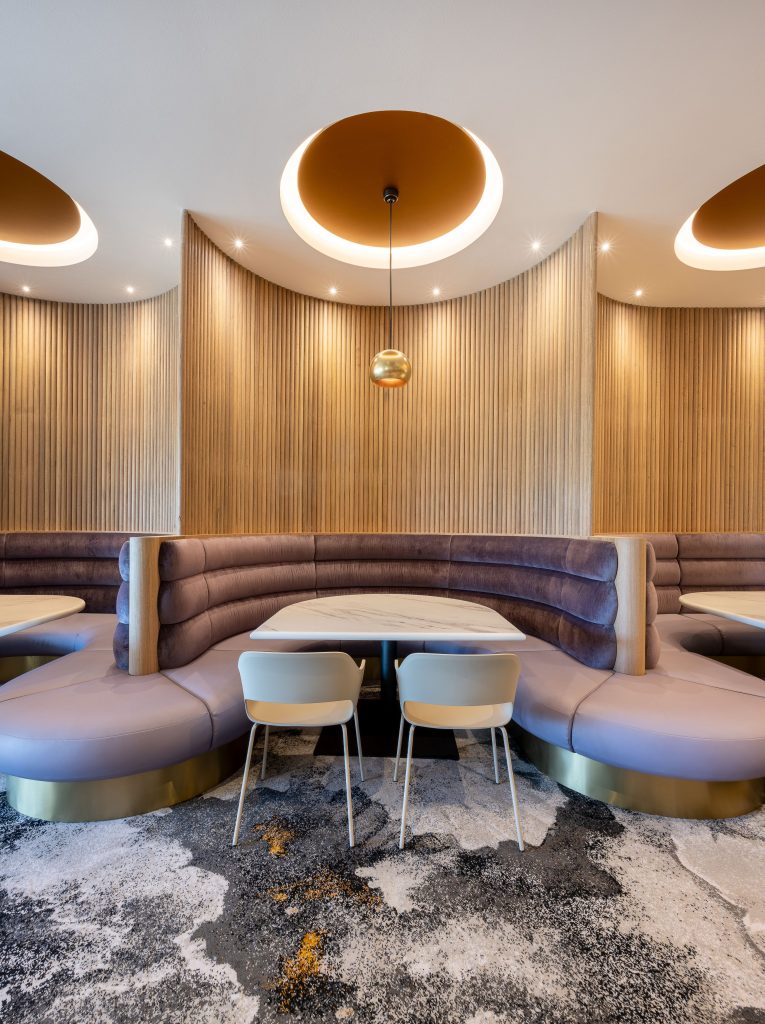 Innovative Hotel Design
Before the renovation, the sports bar and bistro all read as different spaces.
Enth Degree addressed this through playful yet timeless hues, various types of seating areas and an attentive use of texture, tone and finishes.
The new design allows patrons to easily navigate the space, while a slight rebranding to The Tempy Hotel is done by using custom neon lights and signs indoors.
"We've had frequent on site communication with the builders from Supreme Construction and carpenters at Ellwood Woodworks," explains Choi.
"They spent their time making sure that all finishes, details, fitted furniture and bars are exactly as per our detailed drawings.
"And by working with acknowledged suppliers like Materialised, we got the best quality for the look we wanted to achieve."
This attention to detail can clearly be seen on the custom banquette seating and bars, which features a selection of faux leather, velvet and printed stain resistant upholstery from Materialised.
As Choi explains, this is because "besides the availability of many colours and quality (high rub rate etc.), the price is also very cost-effective."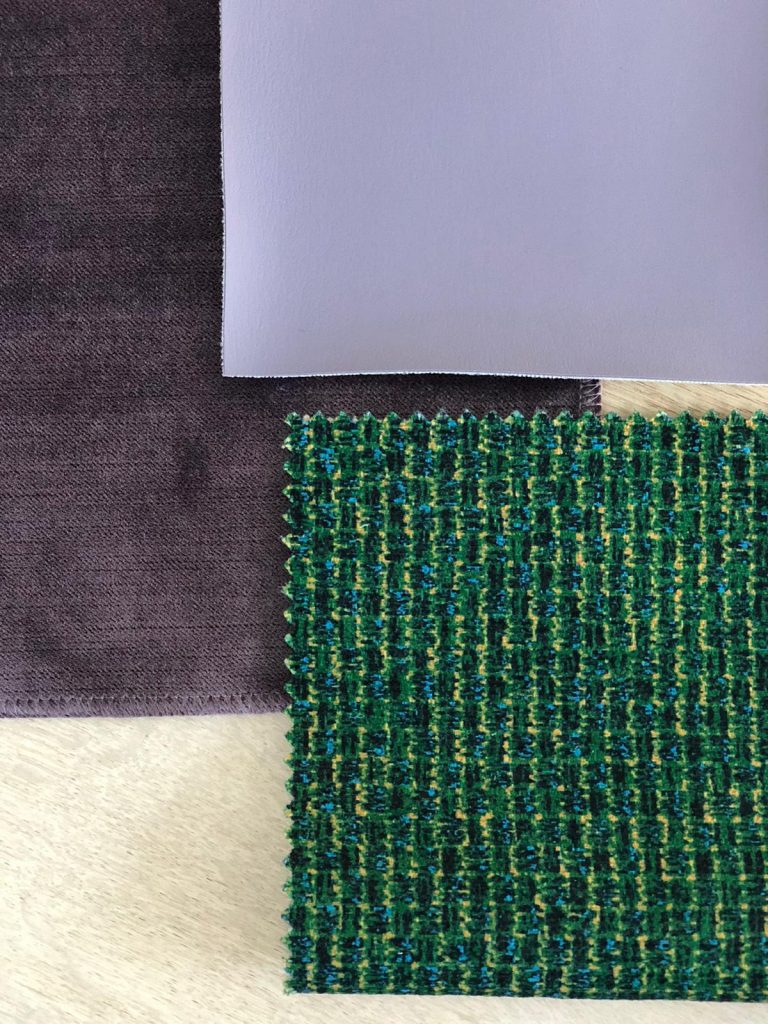 Bespoke Textile Design
Materialised powered by WeaveUp is a tool to choose, customise and create print textiles.
A web-based design library hosting tens of thousands of designs from textile designers and artists around the world, WeaveUp offers direct access to the design community, the designers and their designs.
"My client needed to reproduce a discontinued, woven fabric that had a small-scale, refined almost tartan feel to it," says Materalised project manager Laurent Demay in Melbourne.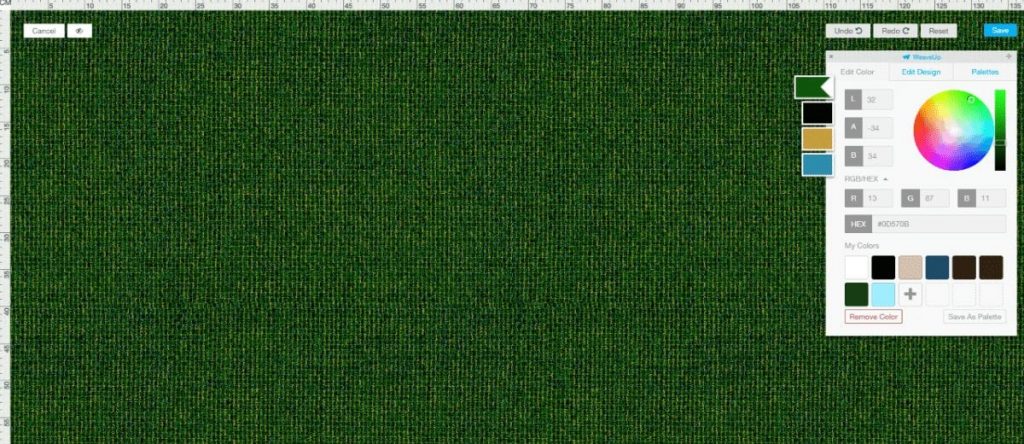 "Using our WeaveUp textile design tool, we could play with the design to get exactly what they wanted.
"The adaptation of colour and scale is exactly what makes WeaveUp so user-friendly. It enables me to become the textile designer for my client, to achieve their exact vision for this project."
By selecting the appropriate base cloth, in this case the waterproof and stain resistant Crypton Mia, Materialised successfully created a textural looking fabric, which is in fact digitally printed at its manufacturing headquarters in Sydney.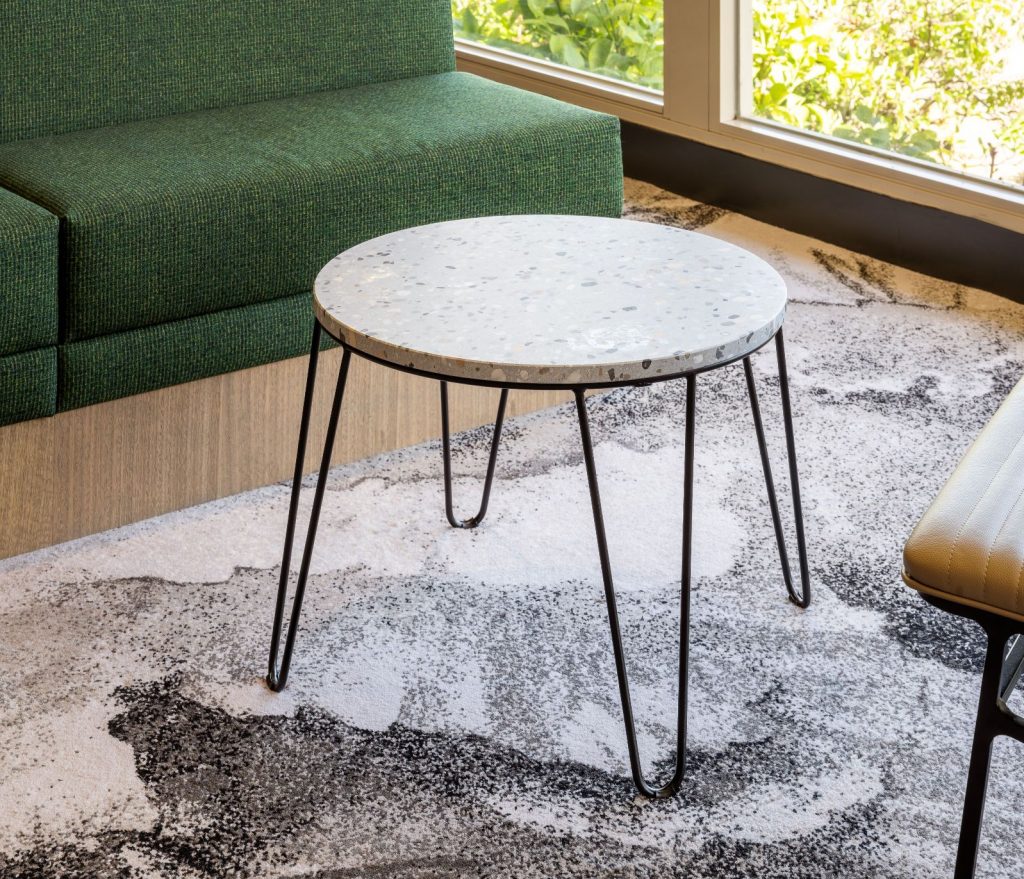 "The printed fabric is great because it allows us to play with colours and sizes. The end result looks like a woven fabric, but with a high performance quality suitable for a commercial hotel venue," adds Choi
The Importance of Colour
Colours play an integral part of our daily life.
Coming into a room of a certain colour, brightness, shade, tint or tone in combination with lighting can affect the mood and energy levels of the person right away.
Colours strongly influence the shape and size of the room and furnishings. It can be used to make a small room feel more spacious or a large room more intimate by using the proper hues in the right way.
All in all, colours can be used to add personality to a room and give it an identity and ambiance. It is like meeting a person and their characteristics.
In this case, heather, plum and greens were selected for the upholstery for The Templestowe Hotel as bright, fresh and modern tones matched the Brintons carpet.
The Result
Aside from the client being happy, everyone involved in the construction and process was also satisfied and felt a sense of achievement by being a part of this project.
And despite the lockdown and changing regulations, the hotel has been frequented by patrons from all ages and areas.
When asked what Enth Degree are excited about for 2021, the team responded: "To design and create more sympathetic spaces to reflect people's needs for a comfortable and satisfying environment, without compromising on the architecture and style of our firm."
Interior Design: Enth Degree Architects
Photography: Steve Scalone
Custom stone: Fibonacci Stone
Carpenters and upholsterers: Ellwood Woodworks
Exterior and interior signage: Cube Signage & Design
Textiles: Materialised