Halliday + Baillie is renowned for supplying the Australian architecture and design industry with a range of incredible bespoke fittings and hardware for the most discerning projects.


Looking back on two of its most celebrated collaborations – the first being Dovecote with the Sydney-based architecture studio Atelier Andy Carson (Excellence in Housing winner – Master Builders Awards) and the second project Jackalope with Melbourne-based design firm Carr (Interior Design Excellence Awards – Hospitality winner) – Halliday + Baillie showcases an ability to work side-by-side with design specifiers to deliver exceptional results.
The door handle is the "handshake of the building" as Finnish architect and author Juhani Pallasmaa said in his classic work on architectural theory, The Eyes of the Skin: Architecture and the Senses.
For Halliday + Baillie, beauty, quality and longevity have been built into the DNA of its architectural hardware – including door handles – since the company's inception.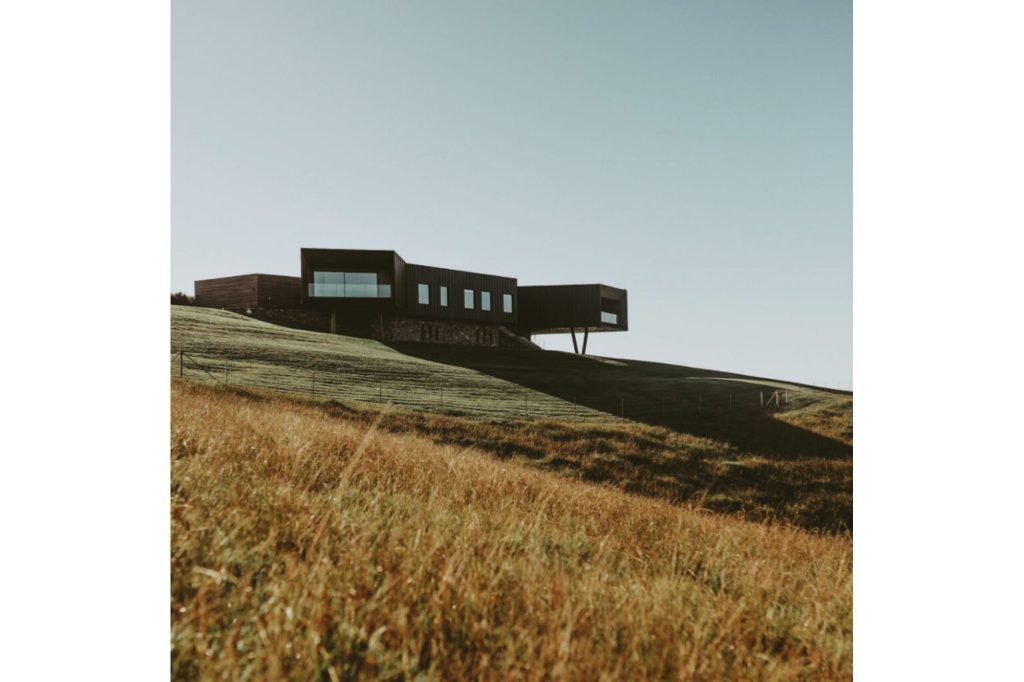 Halliday + Baillie's solutions for Dovecote
Acclaimed architectural retreat, Dovecote, is located in southern New South Wales, overlooking the coastal cliffs and Werri Beach where the two houses are nestled between beachfronts and rolling green pastures.
The futuristic design of the properties could conceal a Bond villain, so much so that it was captured in the 2020 film adaptation of H.G. Wells sci-fi novel The Invisible Man.
"We built this to last many, many generations," owner Jeffery Simpson told CEO magazine.
"It gives a clear image of how things can be. It has a nobility to it. People still find meaning in simplicity."
The Dovecote project features a range of Halliday + Baillie architectural door hardware that has demonstrated itself to be timeless in both style and quality.
The Halliday + Baillie cavity sliding privacy lock series showcases a snib flush pull inside and emergency release, offering safety, privacy and efficiency for the sliding doors. Similarly, the cavity sliding privacy lock with 250mm long pulls offers safety and efficiency, with a snib flush pull inside and emergency release flush pull outside.
The sliding door set has been designed to cater primarily for large sliding doors. The lock and door series compliments both timber and aluminium doors and works well with the natural elements at Dovecote.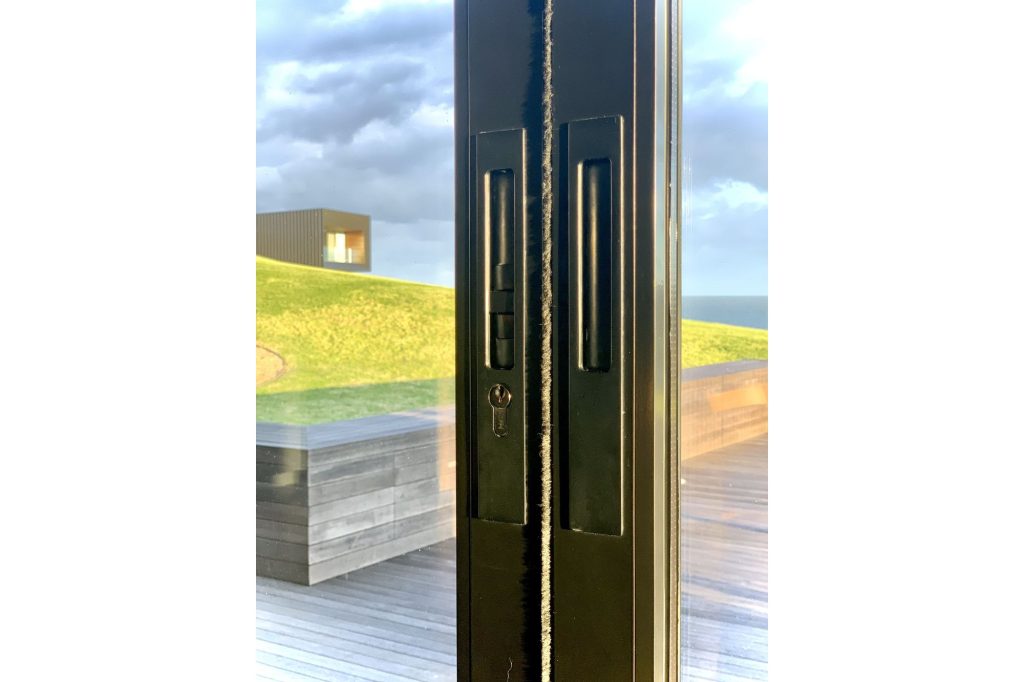 Jackalope seven years on
Jackalope is a luxury hotel, located on Victoria's Mornington Peninsula with a view of a boutique vineyard, kissing the sky and sea. The architecture is bold, monolithic and avant-garde, and the interiors by Carr design feature ivory, gold and black accents, luxury furnishings and theatrical touches.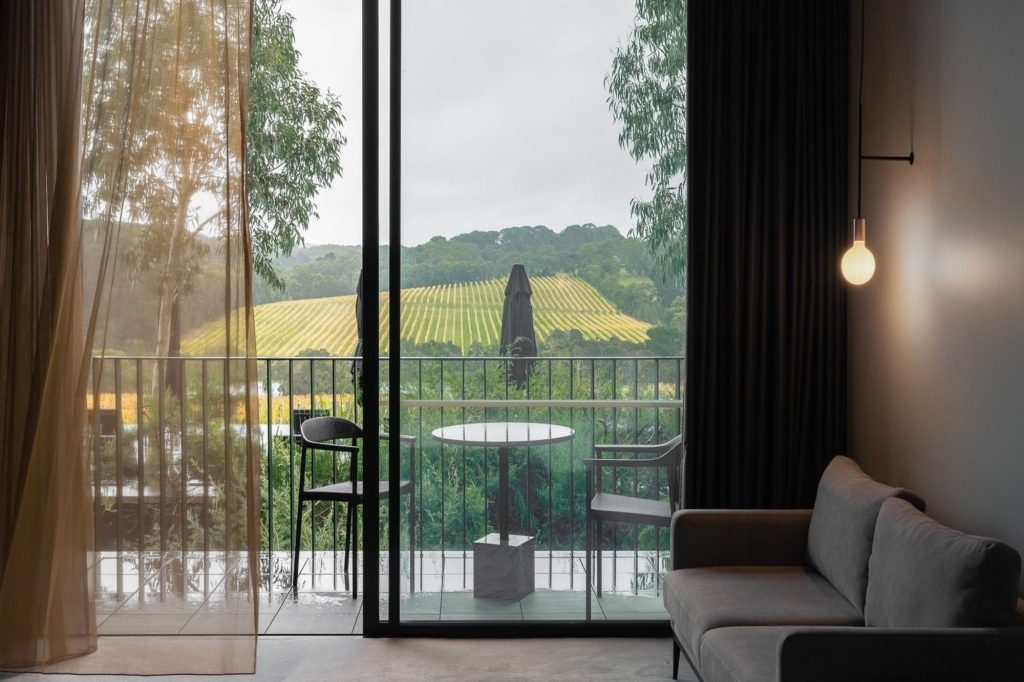 Both Dovecote and Jackalope properties faced a number of environmental challenges based on their locations. Wild weather and salty winds made the selection of Halliday + Baillie door handles crucial to the longevity and success of the buildings when up against the elements.
Although slightly more sheltered from the elements, Jackalope still withstands hot Australian summers, wilder winters and high occupancy levels by discerning guests. Door fittings and hardware needed to stand the test of time under these high-usage conditions.
For such a streamlined project, Carr used many of the products featured at Dovecote, but specifically the studio used the Halliday + Baillie key lock sliding system. This system boasts a slimline design, ideally compatible with the kind of narrow-style joinery at Jackalope.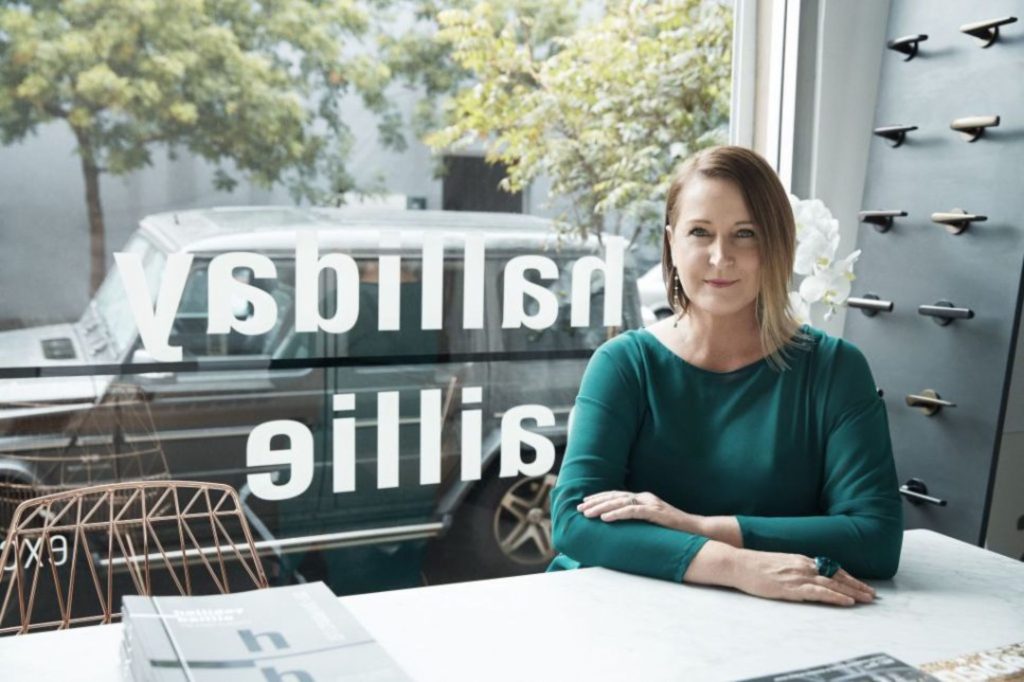 Many guests have been welcomed to both Dovecote and Jackalope with a Halliday + Baillie 'handshake' when they have turned the door and stepped inside to experience a stay at these award-winning luxury retreats.
Halliday + Baillie has been operating in Australia and New Zealand for over twenty years and they continue to represent timeless excellence in architecture and design.

Photography supplied by Halliday + Baillie.
Read more about Halliday + Baillie's blinds and fittings
Halliday + Baillie celebrates ten years as sponsor of IDEA Residential Single category – check out the 2023 shortlisted entrants here