Canberra-based designer Elliot Bastianon possesses an eclectic and diverse material palette that has garnered serious industry attention since launching his studio in 2014.
Most recently in March, Bastianon was a part of the inaugural Melbourne Design Fair, which is presented as part of Melbourne Design Week.
The Fair is a commercial showcase of limited edition, rare and one-of-a-kind collectible designs by Australian creatives displayed on two platforms, PRESENT and SELECT, with Bastianon featured in the latter.
Keen to learn more about the man behind the studio, ADR caught up with Bastianon to gather the who, the what, and the why?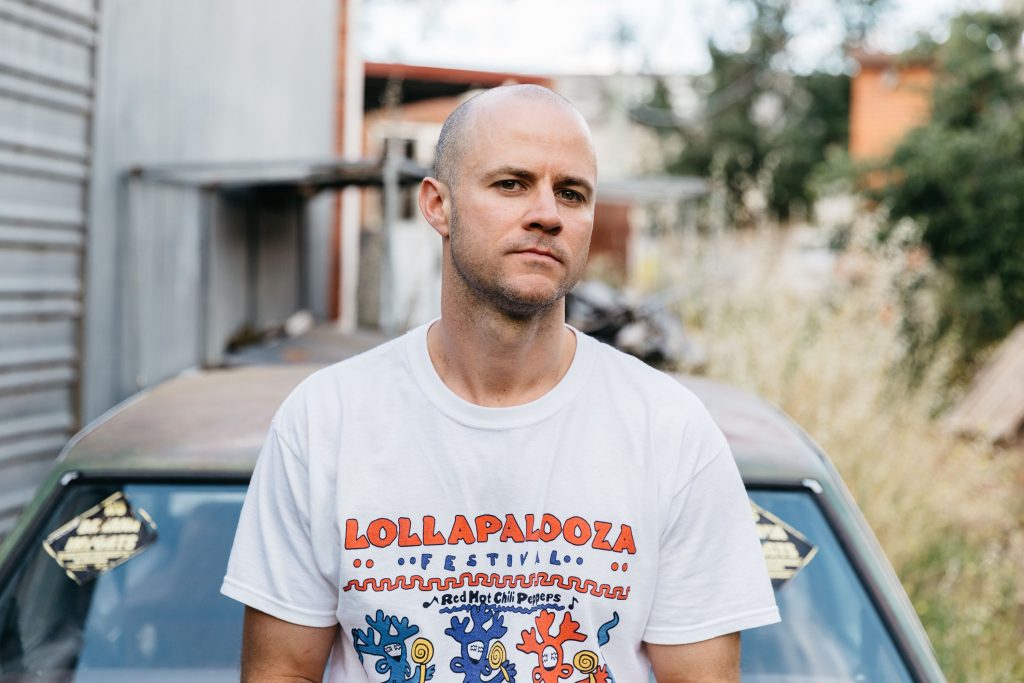 ORIGIN STORY
I never had a strong interest in design specifically, although that did develop later. From a young age, I was always very curious about different materials and their origins and uses. Studying at the School of Art in Canberra provided me with the tools to take these interests and shape them into something that had the potential to become a profession.
AESTHETIC
I'm interested in lots of different things and I think (hopefully!) my aesthetic reflects that. The repetition seen in the sculpture work that came out of New York in the 1960s is certainly present in my own designs. It's something I've always been fond of. I like things that start simple and become more complex as they multiply.
I also love chemical reactions that make or contribute to the making of work. My Cylinder Bench – a freestanding sculpture that consists of 16 concrete cylinders with blue copper sulphate crystals is an example of this. Once you create the right sort of environment for them to grow, they take off and begin to build the artwork is the same way an artist would.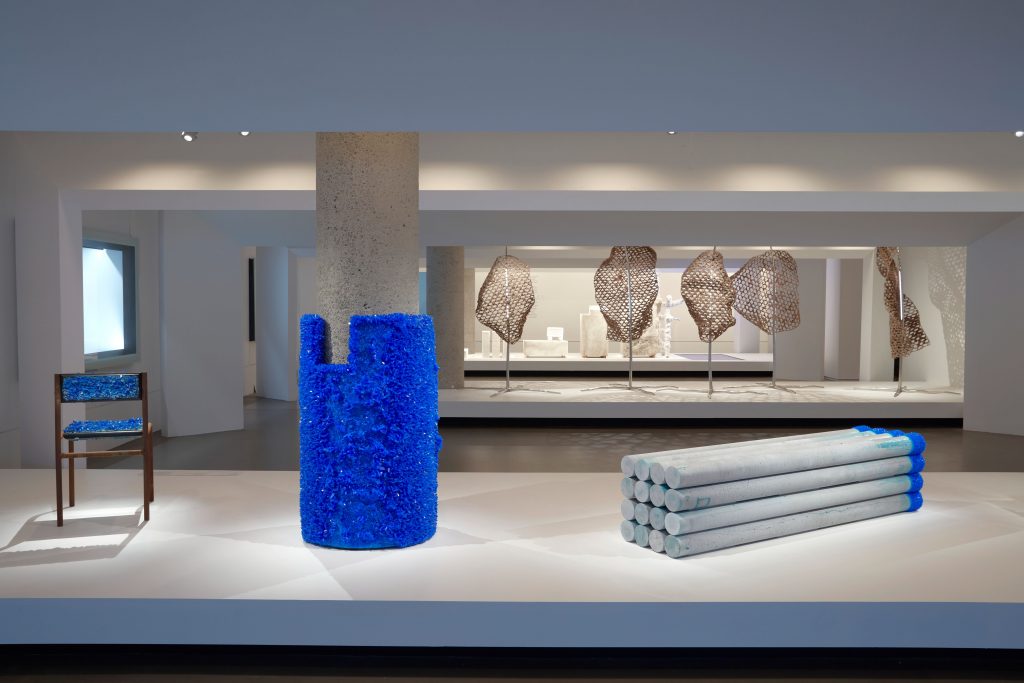 YOUR STUDIO IN A NUTSHELL
I produce commercial and domestic furniture with friend and collaborator Rene Linssen under the studio name Furnished Forever. I think of this as purely a design outlet where we can create products that function well, look fantastic and are able to be accessed at various price points.
In addition to this, I have an arts practice where I make sculptures. This is connected to the Ph.D. I'm currently undertaking at the Australian National University, which looks at self-producing systems, authorship and environmental impact. This is the driving force behind all the above-mentioned blue crystal work!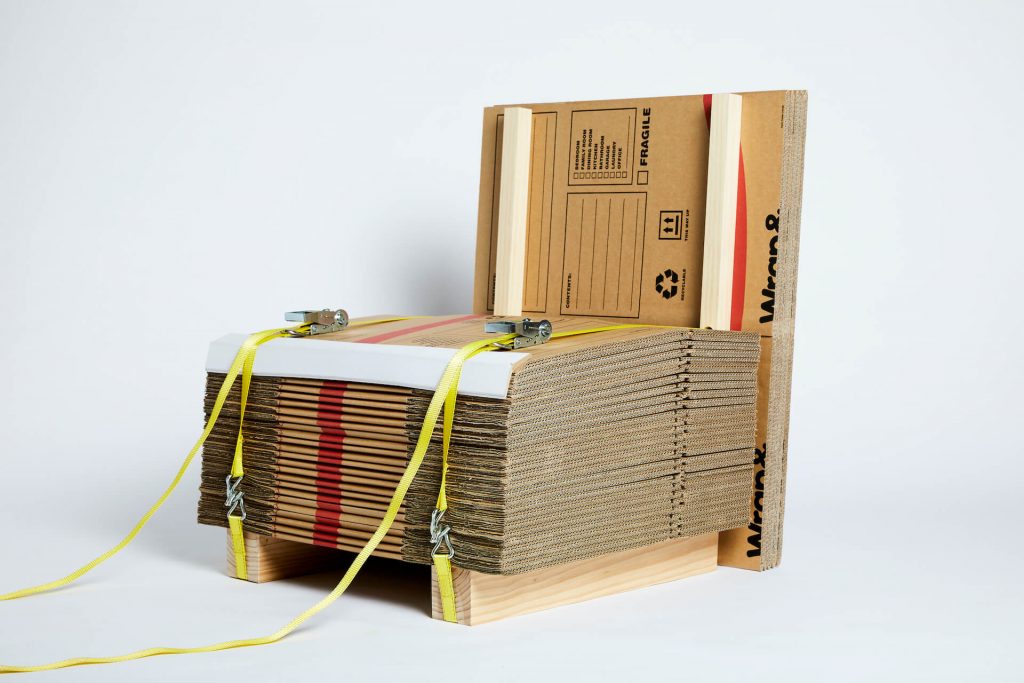 WHAT IS AUSTRALIAN DESIGN MISSING?
We need more tertiary institutions that provide craft- and skills-based workshops. I was so fortunate to have gone to an art school that had a variety of studios from wood, glass and ceramic to sculpture and photography. These places provide such creative diversity and stimulation, and it's really devastating to see them being scaled back in favour of industrial design courses. Industrial design certainly has its place, but it shouldn't come at the cost of anything crafts.
TOP TIP
Keep at it because you'll never know what an idea will develop into.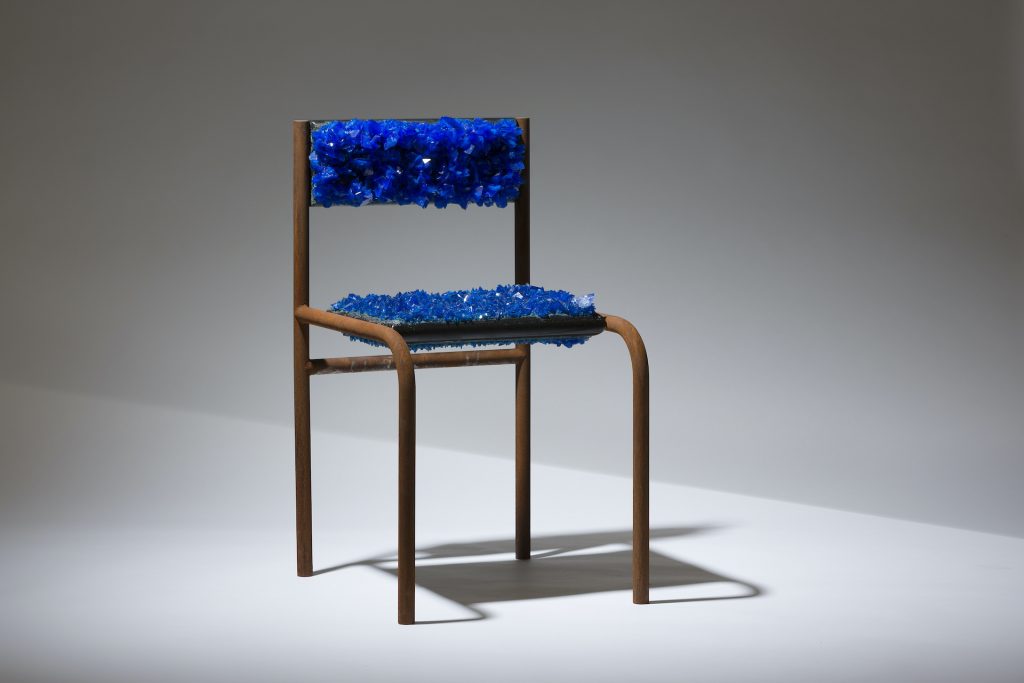 LESSONS LEARNED
There have been so many things I thought I knew or thought worked in a certain way that I later realised were wrong! But that's one of the exciting things about a career like this, you're in a constant state of flux, re-evaluating your ideas and adopting new ways of working. The important thing to do is to keep progressing.
INSPIRATIONS
Common things and processes, weird material combinations and how things age.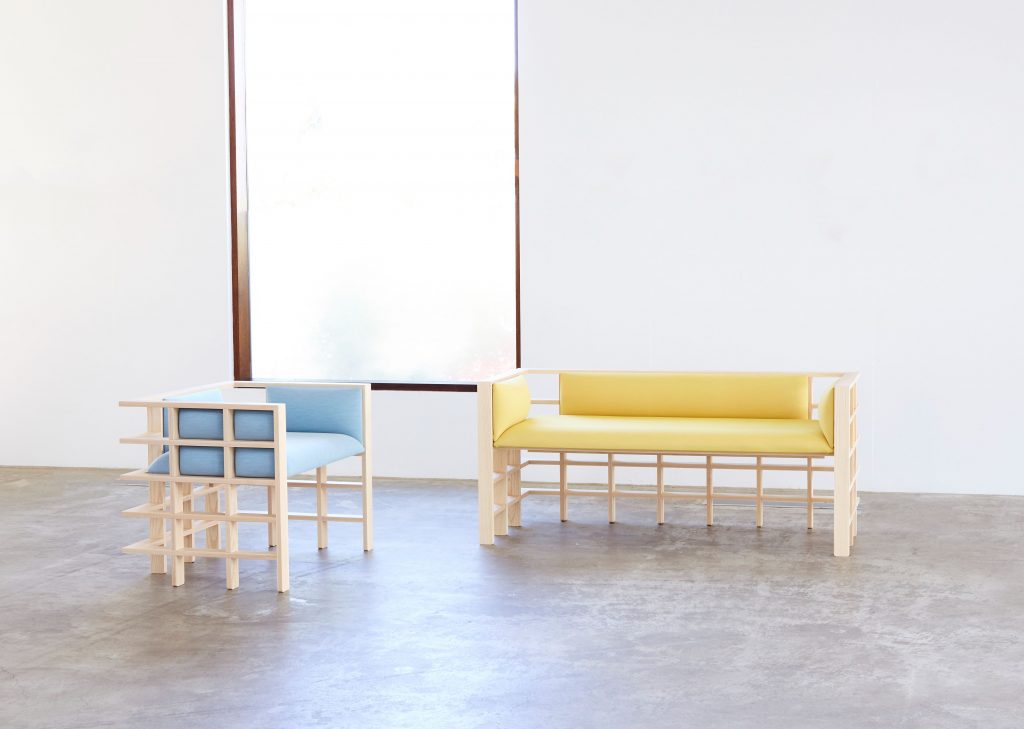 ADMIRATIONS
Anyone who takes a risk on something. It doesn't have to be just in design or art. People who demonstrate courage and speak up, advocate for change or explore novel ideas are always admirable.
Images supplied.
This article originally appeared in inside magazine, which is on newsstands and available online now!