All images by Kristoffer Paulsen.
Broadsheet has long dominated the online hospitality media space with its coverage of the best bars and eateries in Melbourne (and Sydney), so it was only a matter of time before the publisher made a venture into gastronomy.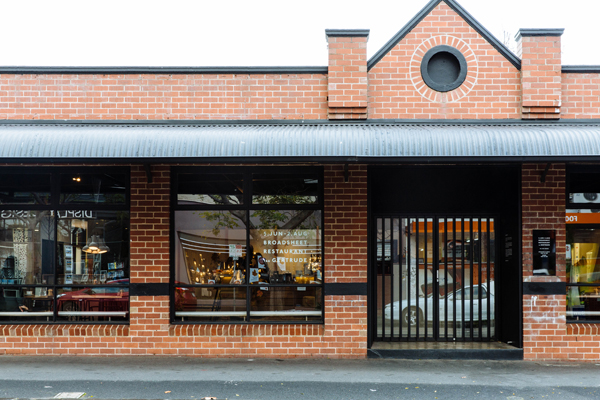 With the assistance of local collaborators such as The Kettle Black, Anada, Huxtable and Top Paddock, Broadsheet have opened the Broadsheet Restaurant, an 8 week pop-up that celebrates the best in Melbourne's dining and drinking culture. The Collingwood restaurant features signature dishes from popular eateries and represents a true celebration of all things Melbourne, not only in its menu, but in the design of its space.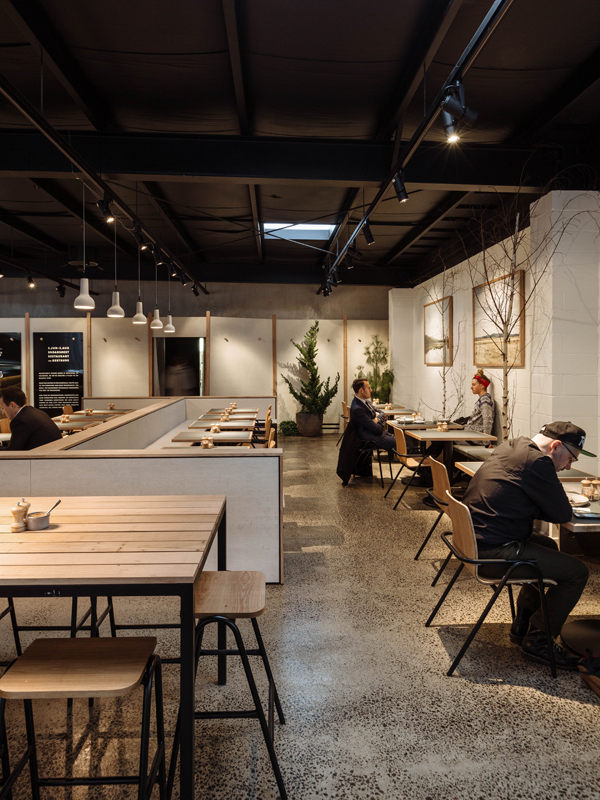 Therefore Studio –  who have previously worked on hospitality and retail fitouts such as Mr Burger Fitzroy and Nique Flinders Street – proved ready for the task. Led by architect Alex Lake, Therefore Studio collaborated with branding agency The Company You Keep to develop the concept for the pop-up, inspired in part by design elements from each of the restaurants involved.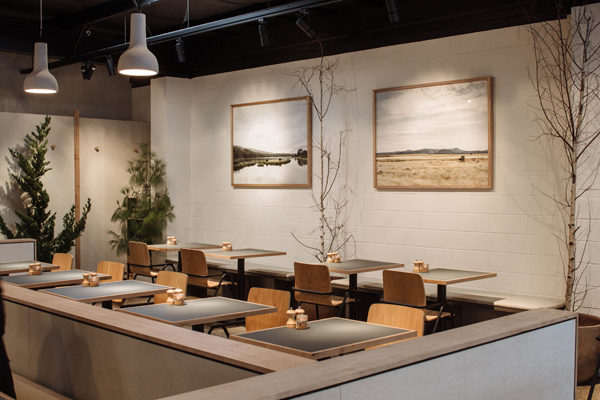 Simple in nature, Therefore Studio's brief was to create a space that lends itself to bringing the food, drink and service to the forefront. The fitout takes the notion of a pop-up as inspiration, utilising materials that almost exude a sense of impermanence, such as unfinished timber boards and uneven table tops and bench seating. All materials have been used to their full potential, with efficiency and sustainability in mind.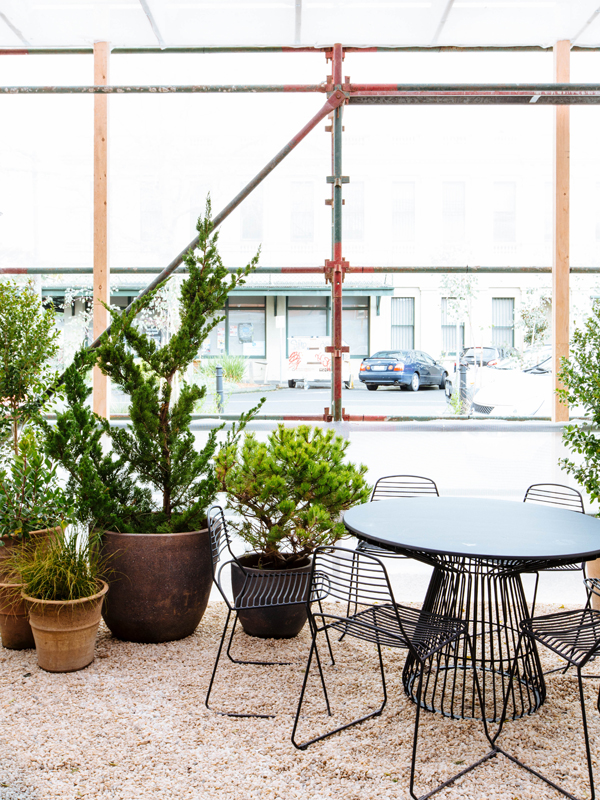 The arrangement is flexible, with all furniture easily transported, moved and adaptable for re-use. The space incorporates an outdoor bar, which has been constructed from scaffolding and breaks down into ten portable pieces.
Local retailers were also called upon to furnish the space, with Ambience providing the lighting, and locally-made furniture by Tait and Dowel Jones.
The Broadsheet Restaurant on Gertrude Street is open until August 2.