Recently opened in Collingwood and designed by Brolly Studios, MJR TOM diner serves up a restaurant and bar experience on Smith Street.
Smith Street's MJR TOM is split into two areas; a front café with benches and tables and a large tall-ceilinged standing-room bar towards the back connected by a little tunnel area just outside the kitchen.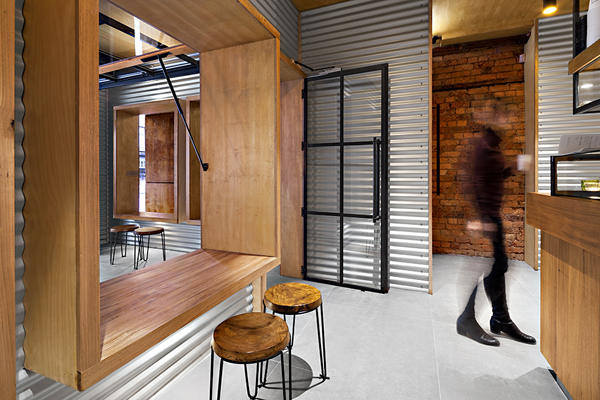 The restaurant/bar has a quirky 'inside out' design, using industrial materials throughout the interior. The dominant feature throughout the space is raw ply, with the addition of corrugated iron sheets. The neutral palette is punctuated by green hanging plants in both the café and bar areas.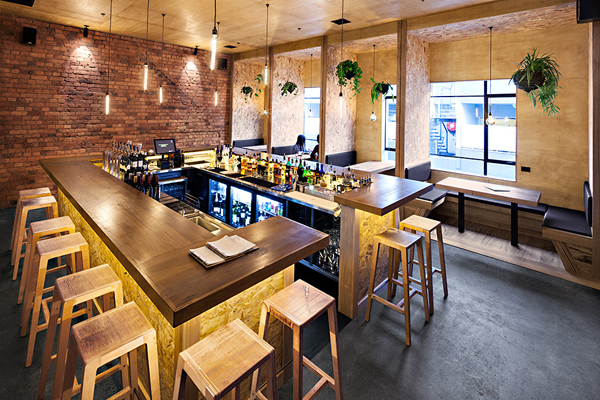 The large open entrances in the café frontage creates a spatial continuity between the seating area through to the inside of the café, through to the tunnel and to the bar area. The front space is illuminated by natural light brought in through the entrance, as well as wall sconces which bounce a warm glow off a copper tinged reflective ceiling.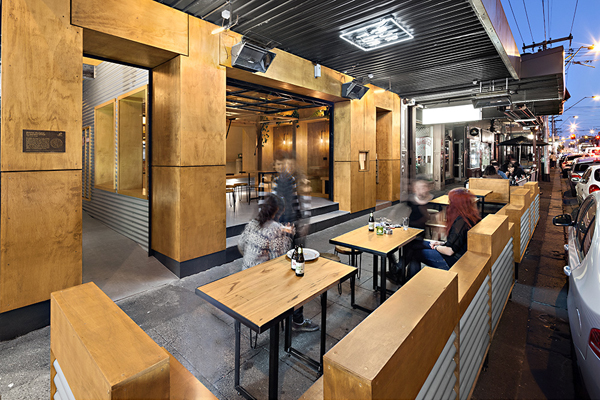 The bar area towards the back of the building features exposed brick, with linear pendants suspended throughout. A chipboard and stanied timber bar is located in the centre of the room, with timber barstool seating and semi-private booth seating placed along the length of the back wall.
MJR TOM is a space for patrons to enjoy a street experience from morning to night in one of Melbourne's most vibrant and culturally diverse districts.