Renders courtesy M@ STUDIO Architects.
The NGV Architecture Commission is open to the public from Friday 14 October 2016.
Melbourne-based architects M@ STUDIO have been announced as the winner of the 2016 NGV Architecture Commission with their "car wash" structure, which will be on display at NGV from October.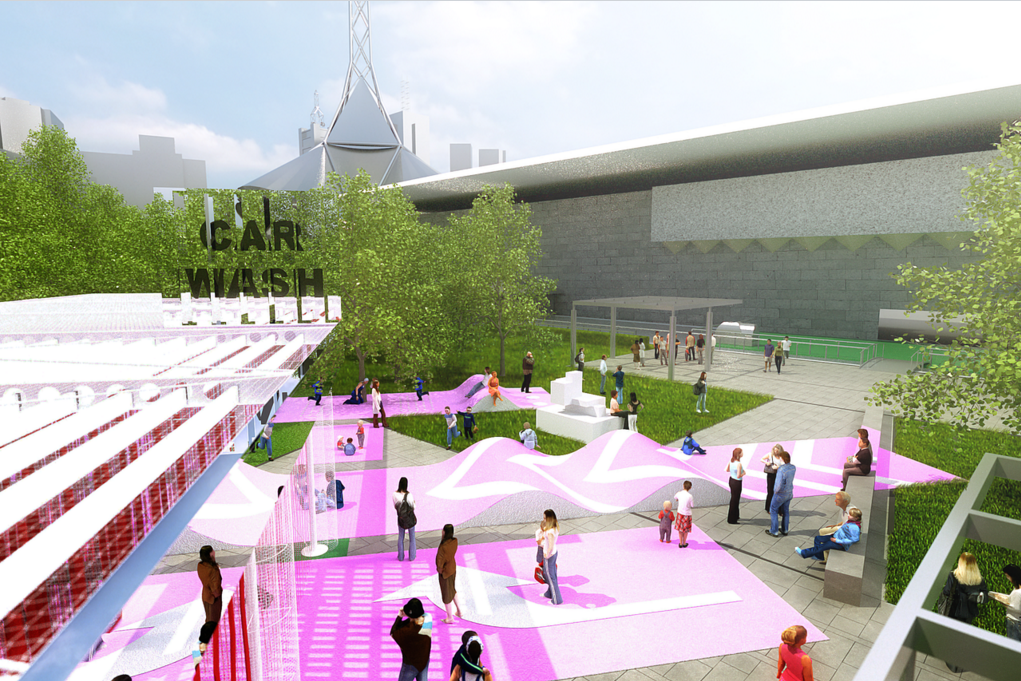 The design, entitled "Haven't you always wanted to run through all that foam at the car lovers?," takes its dimensions from an existing car wash in Blackburn. The structure will be a bright and playful display, made of a lightweight steel body with walls made of layered cricket netting and a translucent polycarbonate roof.
The structure will feature five 'bays,' two of them with hanging curtains of red plastic, while another will diffuse mist, in mimicry of a real-life car wash. The bay lanes will be carpeted with bright pink astro turf, and the structure topped with an illuminated 'car wash' sign.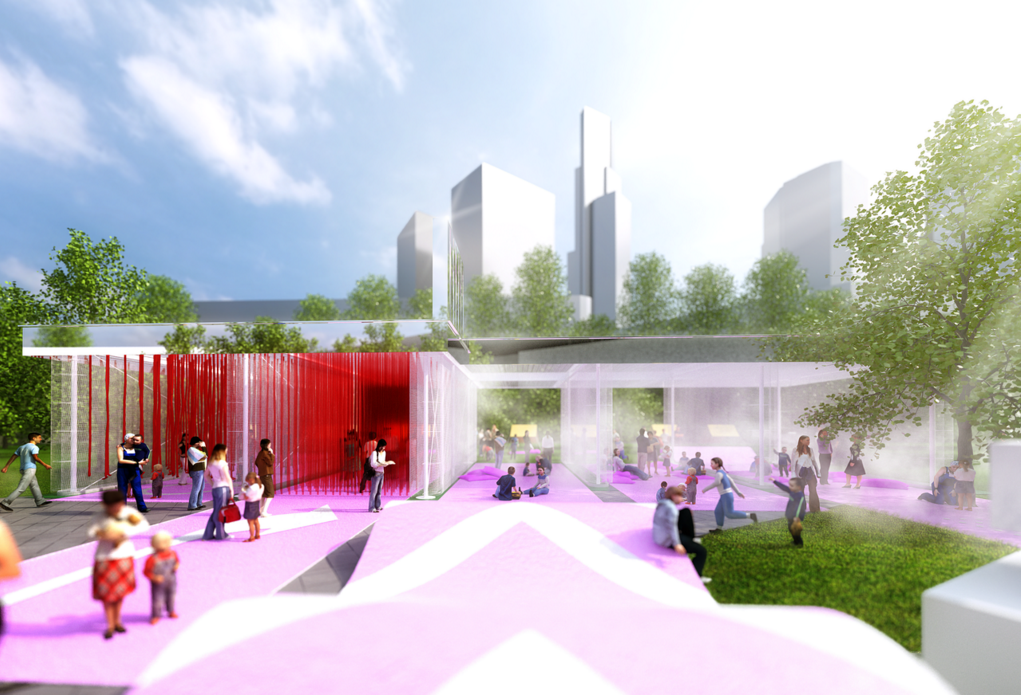 M@ STUDIO Architects said, "We are thrilled to be selected as the winner of the 2016 NGV Architecture Commission. Open competitions such as this provide a vital platform for architects to experiment and facilitate public discourse around the broader ideas that motivate the specific design explorations."
The 2016 competition was judged by Corbett Lyon (Lyons Architecture), Rachel Neeson (Neeson Murcutt Architects), Emma Williamson (CODA) and Fleur Watson (RMIT Design Hub), with Andrew Mackenzie of City Lab acting as competition advisor.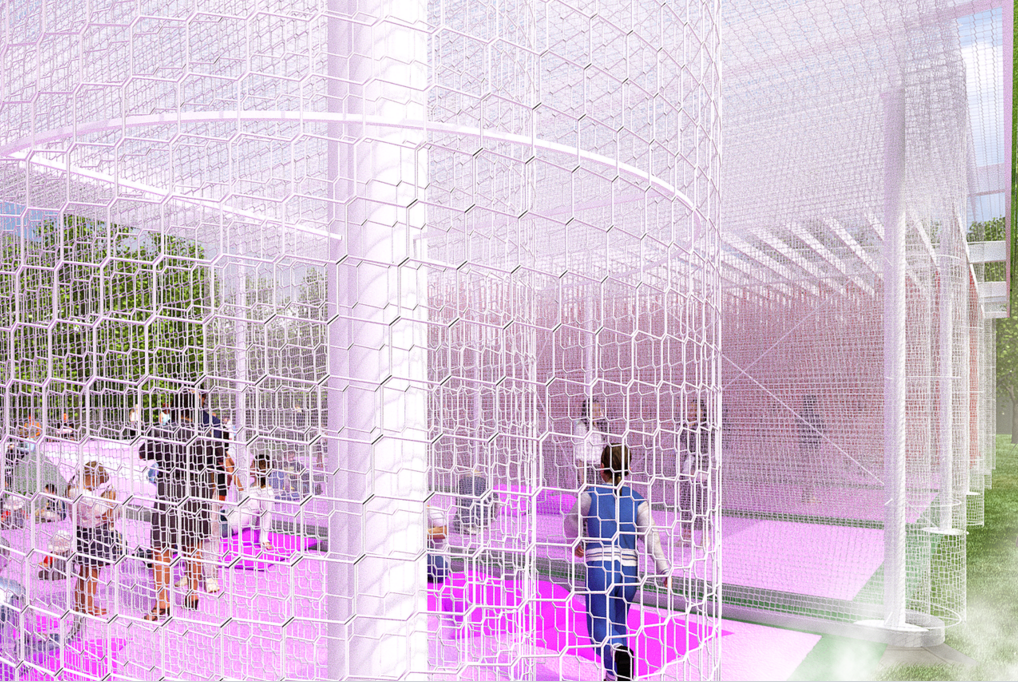 The winning commission space will be used for events, talks, live music performances and other public events in the Melbourne CBD.
The 2016 NGV Architecture Commission will be on display at NGV, in the Grollo Equiset Garden, from October 2016.