St.George's Barangaroo branch has been awarded a 6 Star Green Star – Interiors rating, becoming the first bank branch and the first retail fit-out in Australia to achieve the impressive rating.
Internally lead by Westpac Group's in-house design team in collaboration with RFA Architects, the Barangaroo branch's design was assessed across nine categories. The space was praised for its use of building materials chosen for their reduced environmental impact, its reduction of air pollutants, along with reduced water and electricity consumption, and innovative options for community use of the space.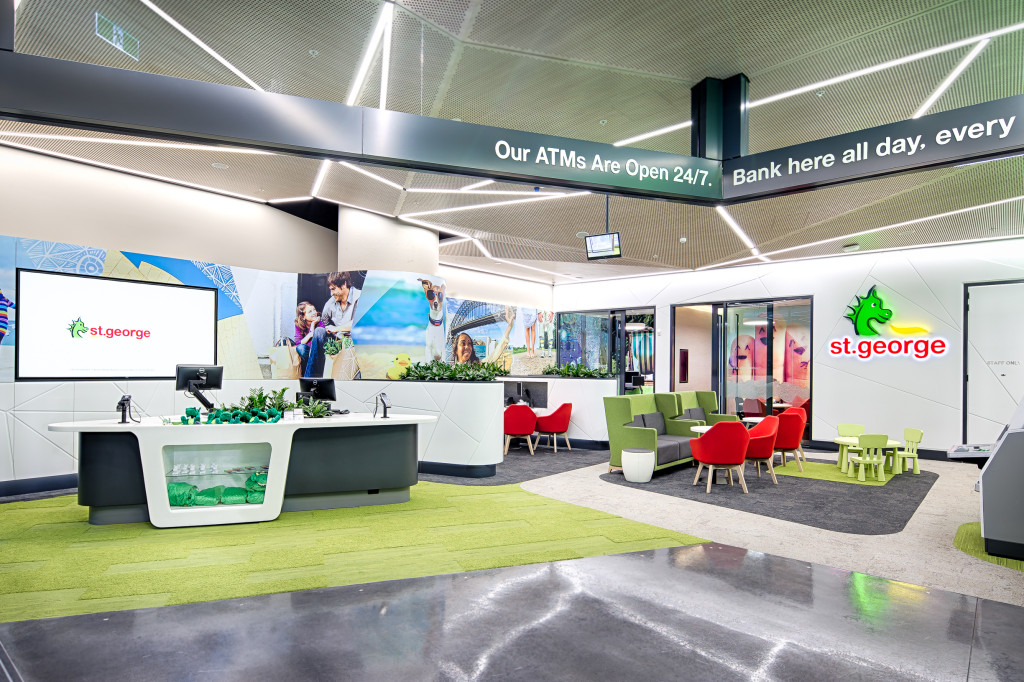 The GBCA's Chief Executive Officer, Romilly Madew, praised the sustainable design. "This outstanding achievement is not just about minimising the bank's environmental footprint – although this is important. International research has found bank branches designed with sustainability in mind are also better places for customers and staff – and can cut costs, boost productivity, attract and retain employees, and provide a positive brand contact for customers. We applaud St.George's achievement, which sends a signal to the financial services sector that sustainability is a strategic business decision," Ms Madew says.
The rating achievement builds on Westpac Group's growing list of sustainability credentials. The group's head office at 275 Kent Street was also recently awarded a 6 Star Green Star rating, along with the 150 Collins Street site in Melbourne, and its new corporate office in Barangaroo. In addition, the Group's office in Singapore was last year awarded a LEED Platinum rating.
The Green Star is an internationally-recognised sustainability rating system for the design, construction and operation of buildings, fit-outs and communities, with 6 Stars being the highest rating achievable.