This year's Sydney Architecture Festival presents a new 3D light art installation in Temperance Lane and a hidden CBD lane ways tour. The installation will create a striking entrance to the 2014 Festival Hub at Grasshopper Bar, located in Temperance Lane in Sydney's CBD, during the 10-day event.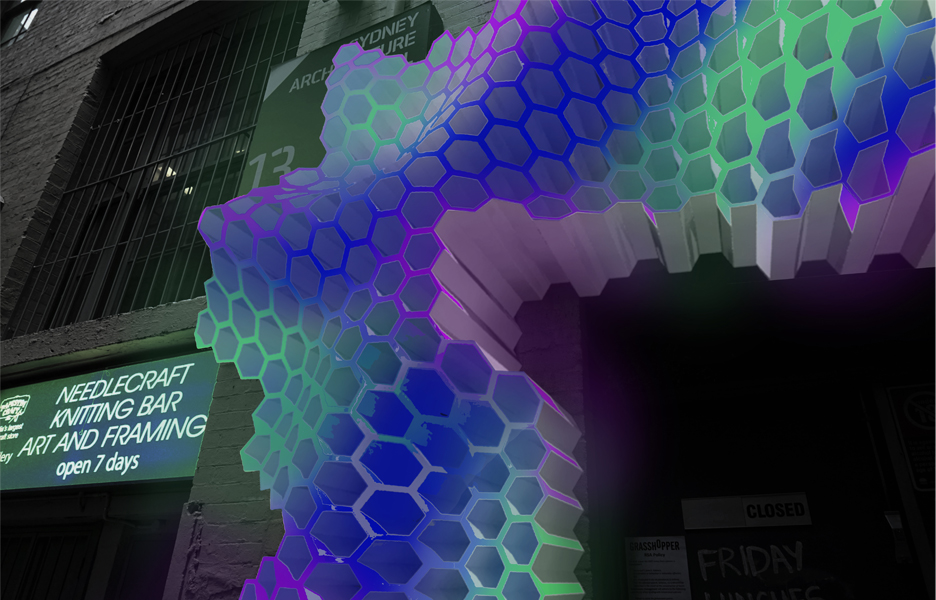 The installation, titled HEXTIC, is designed to pulsate with light and respond to the various sound levels within the lane through embedded audio sensors that will trigger dynamic images created from LED lighting.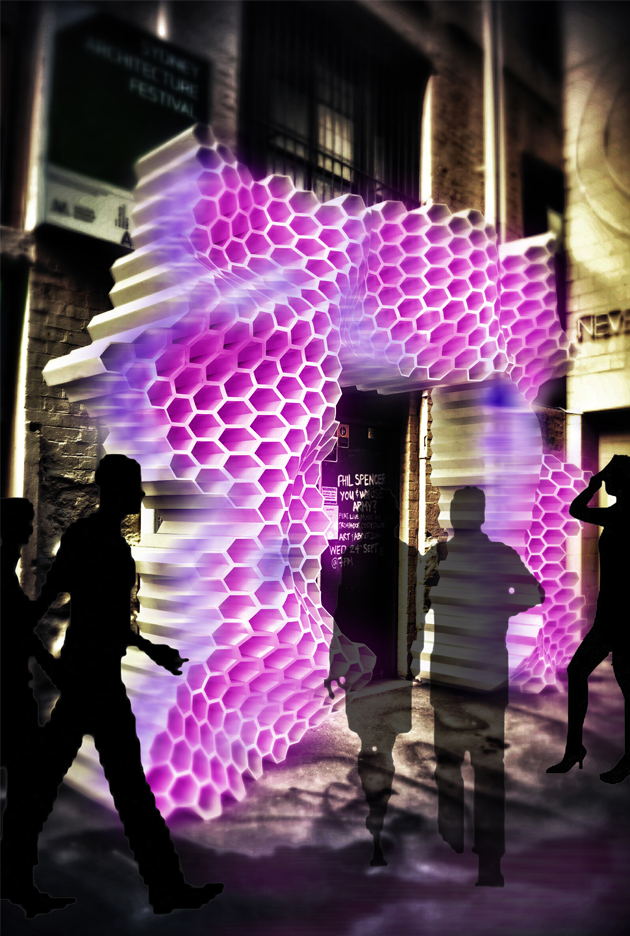 It has been designed using interactive digital technology by UNSW students in the Australian School of Architecture and Design, led by Dr Hank Haesler, Rebekah Araullo and Eliot Rosenberg. The new installation is inspired by the shape of hexagons and water droplet ripples.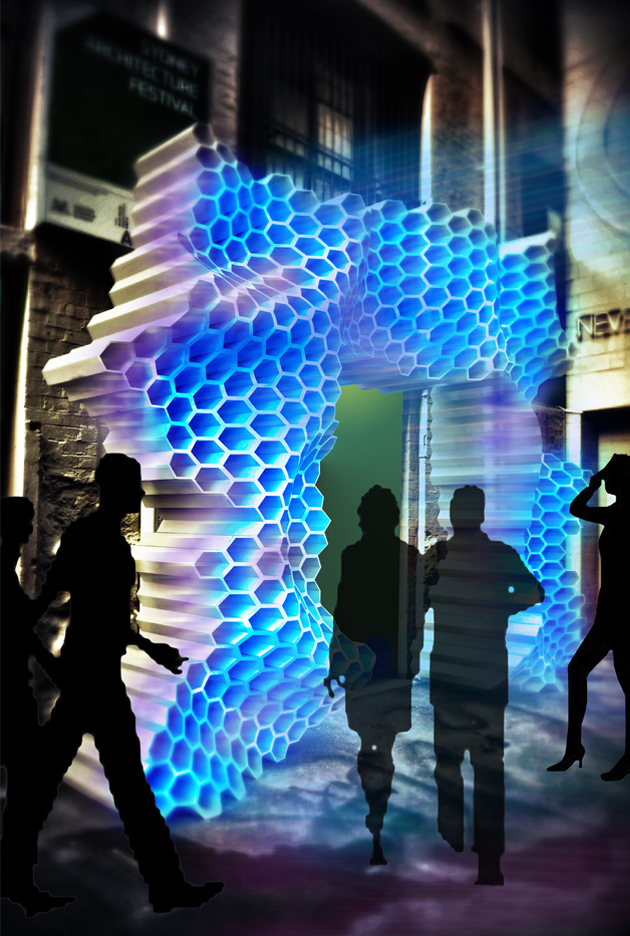 This year's fest also features a new guided walking tour of Sydney's lane ways, goat tracks and rat runs presented for one-night only on Monday 3 November. The free 'Covert Connections' tour reveals a hidden world of connections throughout Sydney's CBD, starting near Baxter's Inn on Clarence Street and moving through hidden doors and foyers, including a barbershop on York Street, before finishing at Grasshopper Bar in Temperance Lane. The guided tour will reveal insights into lane way culture as well as historical links between building codes and gin drinking and the future of lane ways for Sydney.
The Creative Light Installation is a free event presented in Temperance Lane, Sydney CBD.
For further details click here.