Project: Curtain Apartment
Designer: Tony Owen Partners
The new Curtain Apartment building by Tony Owen Partners has just been approved at Wolli Creek near Sydney Airport. The 200 apartment building is located at the waterfront and has panoramic water views of Sydney's skyline. The Curtain also fronts onto a large park and Botany Bay.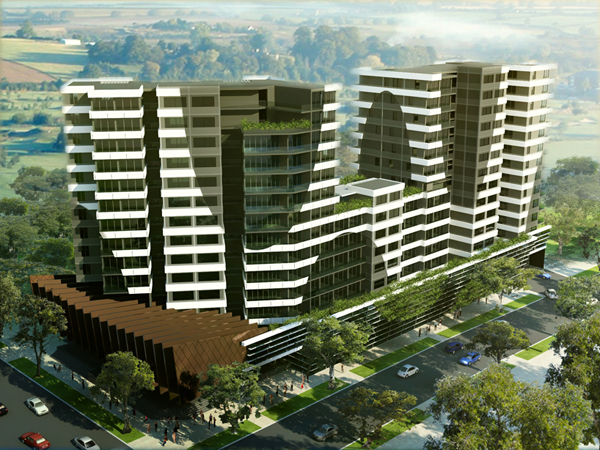 The design is unique in that all apartments face north to the view. This ensures all units have wide frontages and all rooms have balconies to take advantage of the site. In addition, almost all are 'thru-units' running north to south. This is achieved using open rear access corridors on the south which are accessed from external, lift towers. As a result all of the units are naturally ventilated.
This minimises energy costs making this a highly sustainable design.

 The unique undulating hyperbolic facade resembles a curtain and reflects the estuarine forms or the nearby waterfront. The curved forms are created using alternating colored glass on the balconies. This is a prominent site on the Princess Highway and the council required an iconic Gateway design suitable for its location.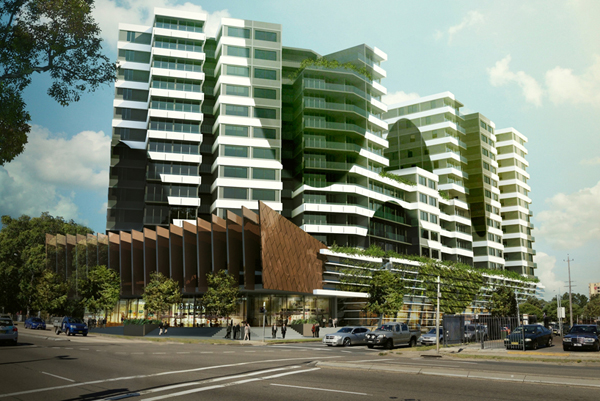 The site adjoins a park, accordingly the ground floor contains a cafe and commercial uses which activate the interface with the park. The remainder of the ground floor contains several large lobbies enclosed in a glass louvres structure. This structure incorporates parabolic green walls and provides a unique podium to the building whilst activating the street edge. 

The result is an iconic expression of waterfront that will add to the identity of this unique area. Documentation is commencing and construction will commence shortly.