Above: Parkville station render, courtesy Grimshaw Architects/Melbourne Metro Rail.
Indicative designs for Melbourne's five new underground train stations, developed by Grimshaw Architects, have been released as part of the $10.9 billion Metro Tunnel plan.
Released by Melbourne Metro Rail, the design images reveal stations heavy in browns and greys. The Tunnel plan includes Arden station, which will be situated in the heart of  the Arden-Macaulay precinct in North Melbourne, south of Arden Street in the vicinity of Laurens Street. This will be the most western of all five stations, supporting the expansion of the city in a westward direction.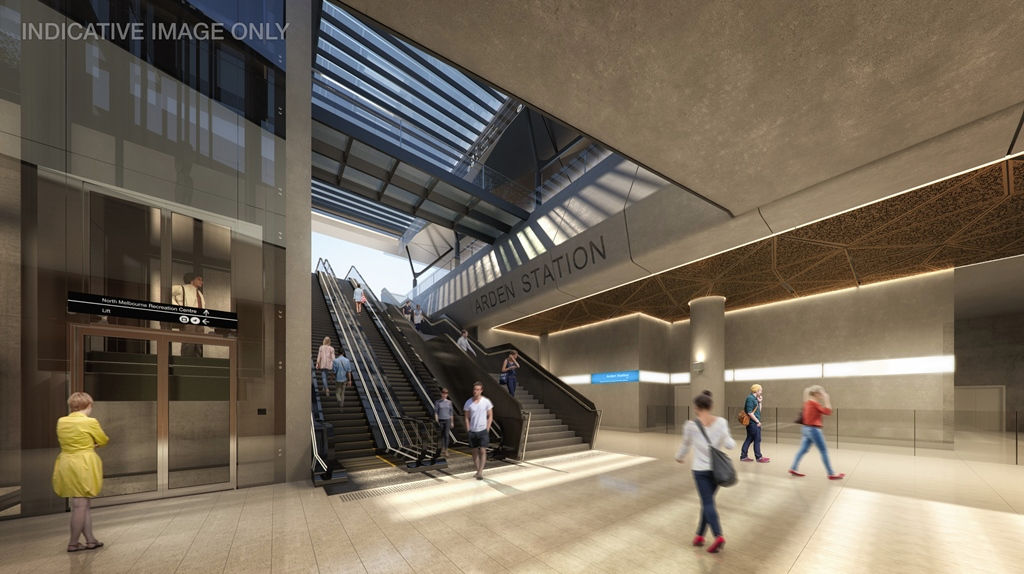 Improving access to various medical, research, and educational facilities, the Parkville station is proposed to be located under Grattan Street near Royal Parade – nearby the Royal Melbourne Hospital, the Royal Women's Hospital, the new Victorian Comprehensive Cancer Centre, and Melbourne University. Entry points to the station are proposed to be from Grattan Street and on either side of Royal Parade.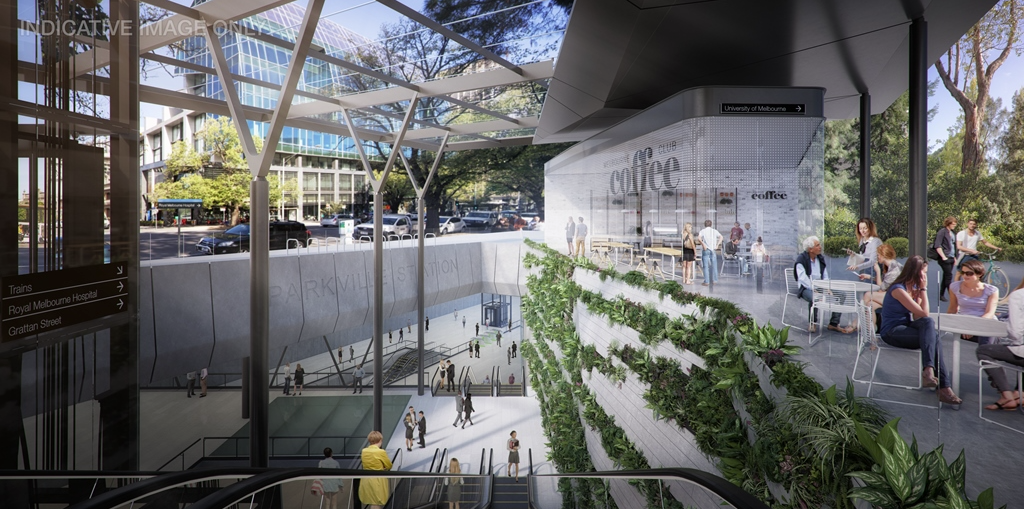 CBD North station will improve access to RMIT University, the State Library and the retail precinct surrounding Swanston Street. Located directly below Swanston, the station will connect to Melbourne Central, allowing commuters to seamlessly interchange between Metro Tunnel and City Loop services. The station is designed so it can operate independently of the City Loop (e.g. with it's own entrances, paid gates and ticketing office), so if one line is disrupted the Metro Tunnel can continue running, however is designed so that commuters will be able to swap from one station to the other without touching their Myki off and on again.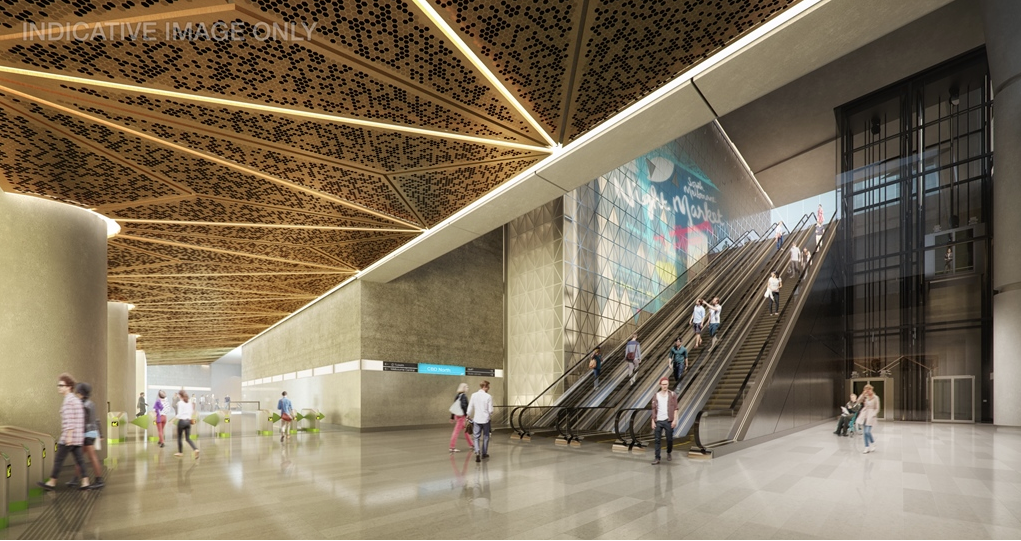 CBD South Station is planned to be located between Flinders and Collins Street, nearby to Flinders Street Station. This station will ease access to Federation Square, Southbank, the Arts Centre, St Pauls Cathedral and Swanston Street shopping. A direct connection will link to Flinders Street Station as well as Federation Square, with the same train linking considerations as CBD North Station.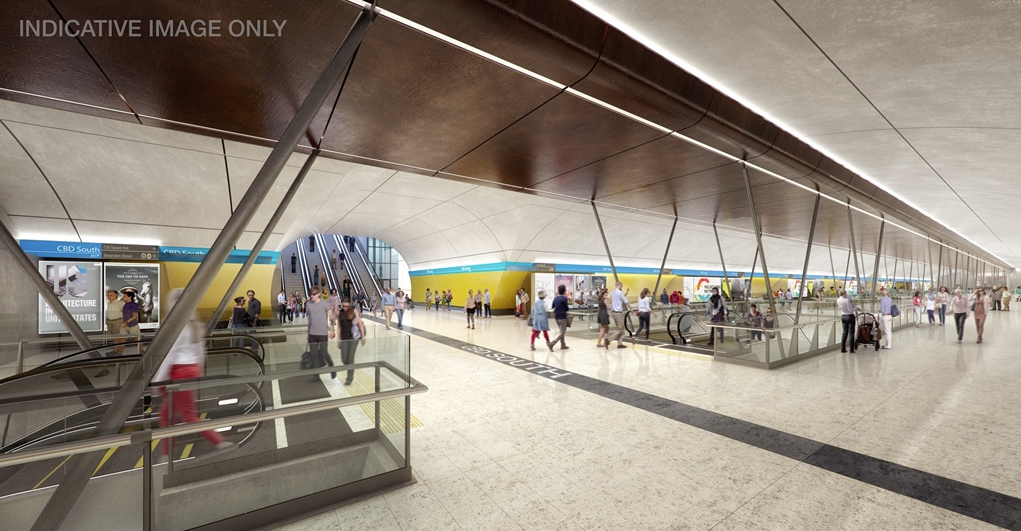 Providing simplified access to St Kilda Road parks and offices, Domain Station will reduce tram and traffic congestion directly south of the city. The Domain Station is proposed to be located under St Kilda Road, near the intersection with Albert Road and Domain Road, with three entry points – one at the Shrine of Remembrance, another along Albert Road, and a third on St Kilda Road, where a new Domain Interchange stop will be developed.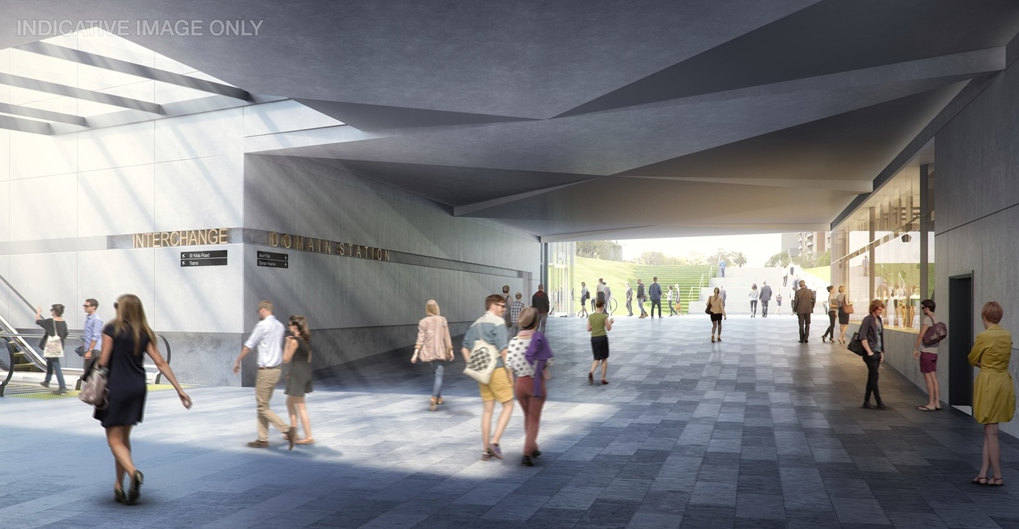 Grimshaw Architects have much experience in designing train stations, being the brains behind Southern Cross and Nanawading Stations in Melbourne, Bijlmer ArenA Station in Amsterdam, and are currently working on London Bridge Station in the UK.
The Melbourne Metro Rail project is fully funded, with construction set to begin soon.
http://grimshaw-architects.com
http://melbournemetro.vic.gov.au