Above: Losing Myself by Niall McLaughlin and Yeoryia Manolopoulou.
Professor Michael Tawa and University of Sydney students Alice Middleton and Giselle Moore give us an insight from the Architecture Biennale, where work by students of the University is on display.
Five months, 99 readings, 18 prototypes, 2000 words, two planes and one vaporetto later, we finally found ourselves in the city of canals. First stop: Palazzo Mora, a labyrinth of interactive, contemporary ideas surrounding architecture in Time-Space-Existence. From Lee + Mundwiler Architects' sensory installation CHiLL to Estudio Ramos' breathtaking videography of Figueras Stables Project, this exhibition presents a cross-section of current architectural possibilities. The antiquated, grandiose gallery is now home to our model, Limina Memories, together with 23 fellow students under the theme Zoon Politikon, for the duration of the 2016 Venice Architecture Biennale.
It is a privilege to be exhibiting on a global stage alongside up-and-coming architects, in an inspiring and thought-provoking environment. Conversing with other international exhibitors on the development of their projects has been surreal and invaluable.
Attending the unveiling of the new Australian Pavilion and exhibition The Pool in the Giardini was a memorable, meditative experience. Nostalgic of the Australian lifestyle, this exhibition imparts familiarity and comfort within a sensory space of contemplation.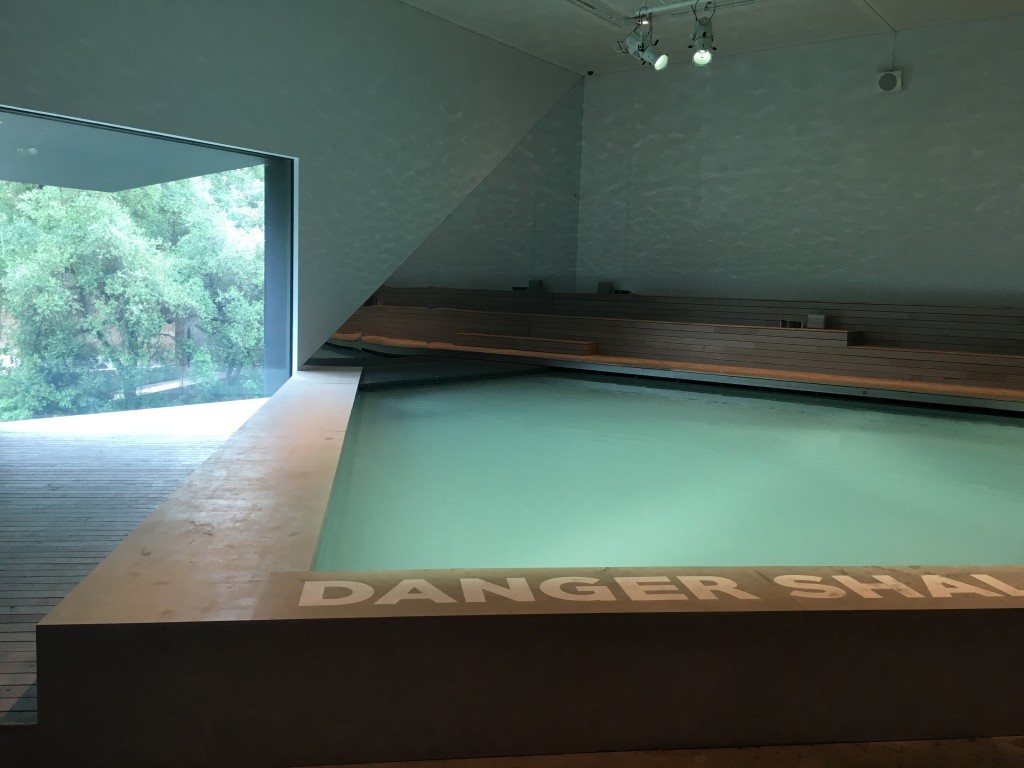 Alternatively, the Arsenale allows for a more directional journey with strong political and moral undertones. Meandering through the former Venetian shipping yards, we were overwhelmed by the realisation of our duties as architects, learning from collective practices. The exhibition presented a culmination of broader global issues of sustainability, along with more specific social issues, such as disease. The Irish Pavilion's project Losing Myself, concerning Alzheimer's disease, was particularly fascinating, and highlighted the diverse approach to this year's Biennale theme, Reporting from the Front.
Through a student's lens we have been exposed to the varying interpretations and innovations of architectural professionals. Their works have inspired us to continue to use architecture as a tool for creating innovative design approaches and solutions. A positive introduction to our architectural careers, this will certainly not be our last time to the Venice Architecture Biennale!
Written by Alice Middleton and Giselle Moore, Master of Architecture, University of Sydney.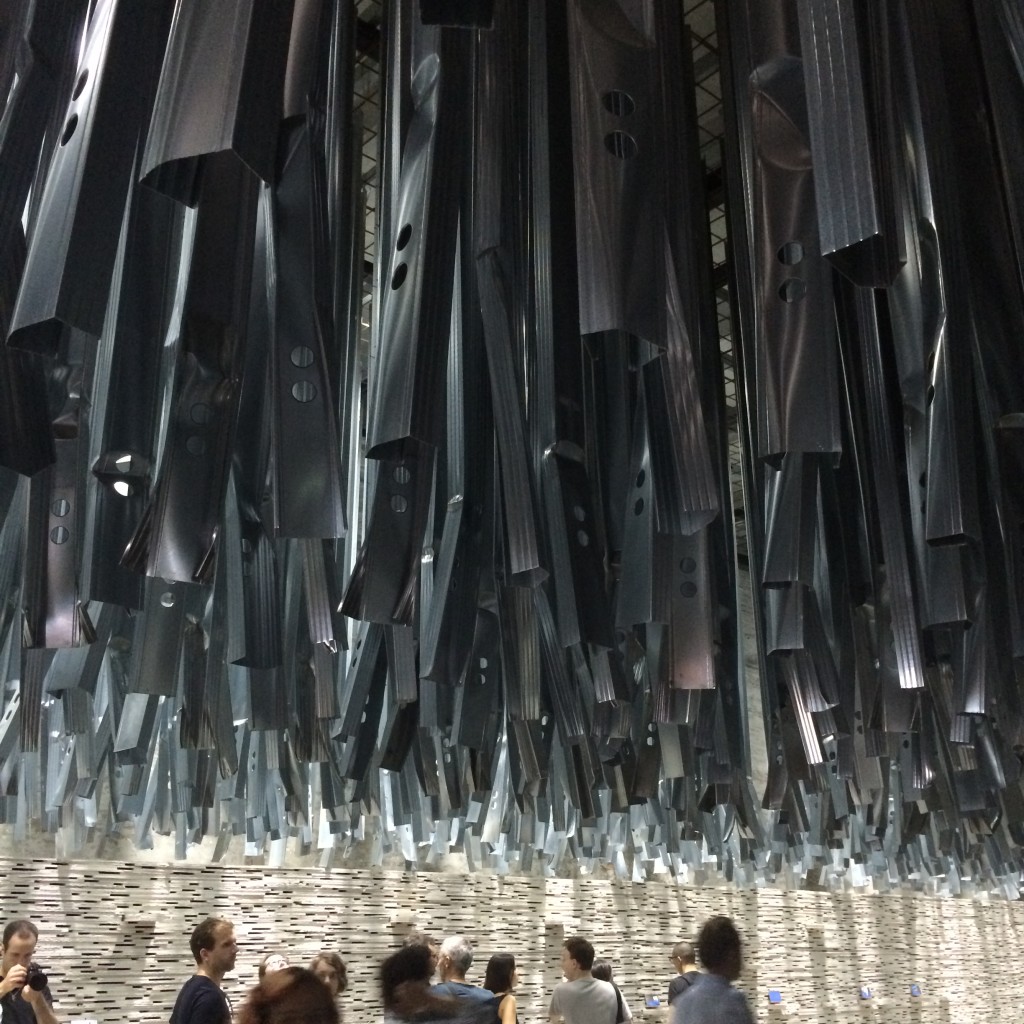 The 15th International Architecture Exhibition follows a long tradition of national exhibitions, expos and world fairs – events once concerned with industrialist, imperialist and sovereign ambitions. Architecture Biennale 2016 is no exception, with nation states showcasing their architectural industriousness, innovation, and nationalist branding to a global collective. Gathered around curator Alejandro Aravena's social justice agenda, Reporting from the Front, this Biennale promised to turn its sights toward the geopolitical precariousness that calls for urgent, radical, and transformative engagement. Yet even the city itself is palpably suffering from its own precariousness. The view from the front: this can't go on.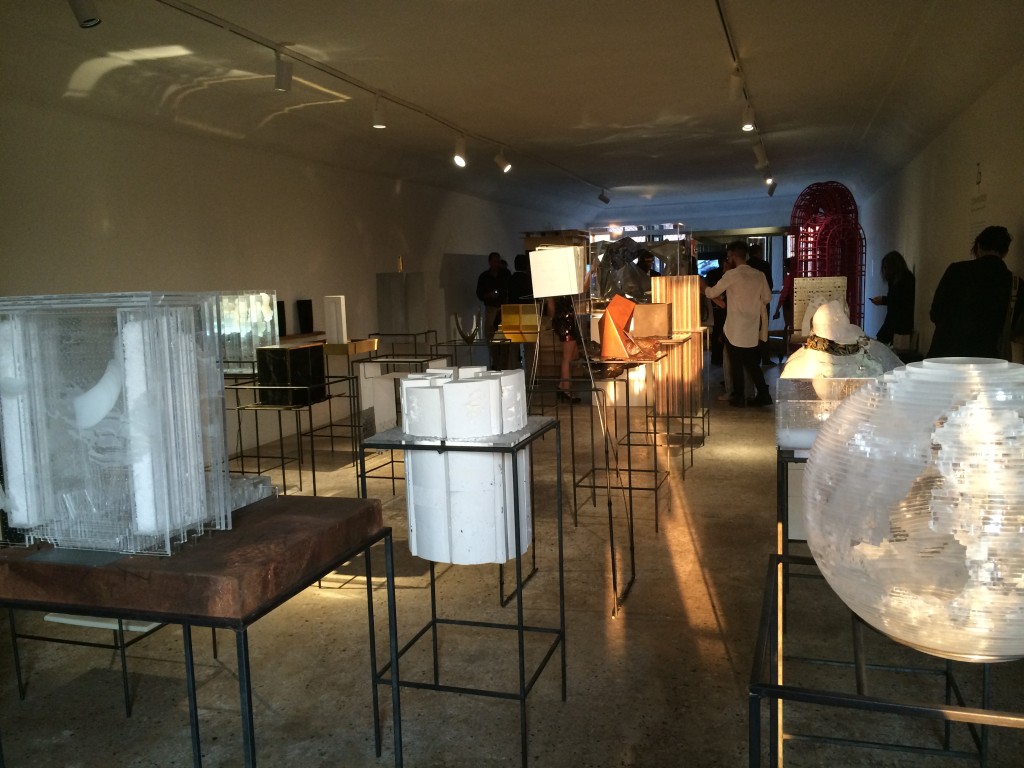 What a striking and instructive setting for students of architecture to encounter and navigate Aravena's challenge. Zoon Politikon – a joint exhibition of architectural models that work through the problematic and intricately related ideas of sovereignty, humanity and animality – is their contribution from 'the front' of architectural education in the Antipodes. But for the students here, to mount the exhibition and present it to an international audience, the stakes are high. They are seeing first-hand how nations show themselves to the world through architecture, with extremes ranging from the intricate to the banal, from the forensic to the schematic, from the overburdened to the simplistic, from the confronting to business as usual: a panoply of national dispositions and nationalist pretensions, by turns disturbing and fascinating, impenetrable and facile. For these architects-to-be, encountering architecture's designs on the world alongside counterparts, peers, and mentors must be both thrilling and sobering. An opportunity to infiltrate and ponder urgent questions triggered by architecture's uncertain future, while imagining possible scenarios to meet the challenge.
Written by Professor Michael Tawa, Program Director, Master of Architecture, University of Sydney.