The duo from We Are Triibe squeezed a whole lot of design into the tiny flagship store for fashion brand The Horse in Manly.
The 34-square-metre store is for a leather goods and watch brand launched in 2009 by two Sydney friends. The Manly store is located inside a "classic Sydney Victorian building" and uses "a contemporary mix" of materials.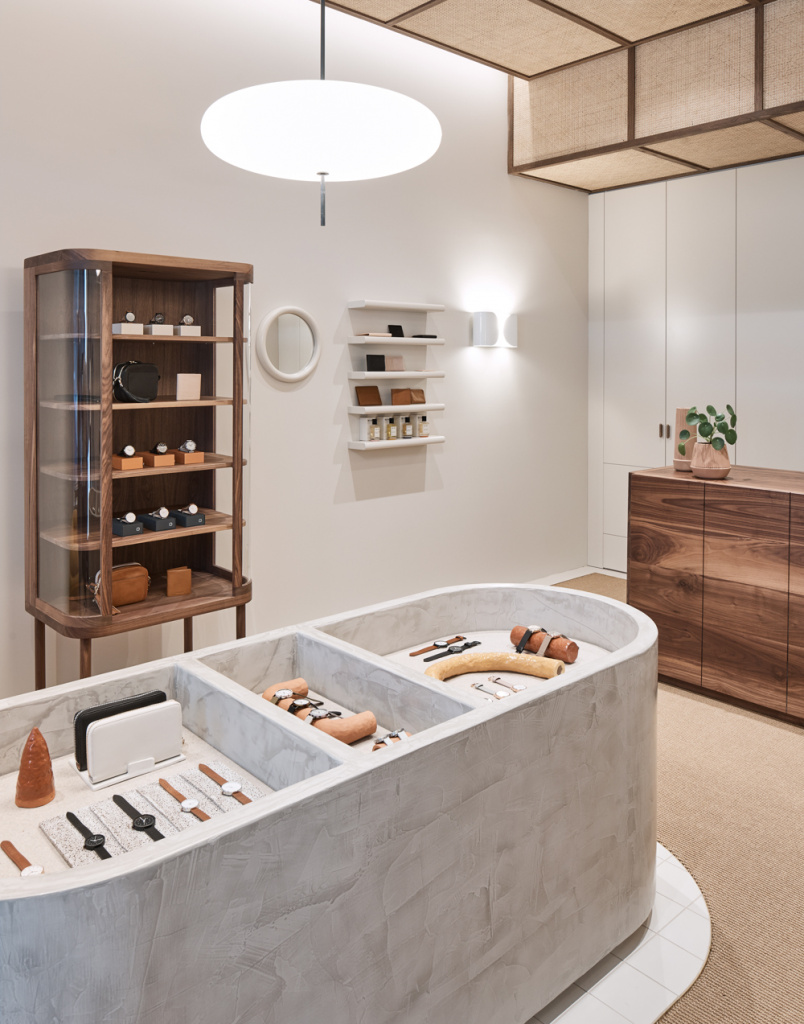 "Inspired by the client's tagline 'magnifying the essential', The Horse flagship store embodies the brand's relaxed and welcoming essence, while providing many points of interest," says We Are Triibe.
"Through the design, a feeling of warmth and a sense of playfulness was introduced with the use of natural textures, warm tones and pops of vibrant yellow."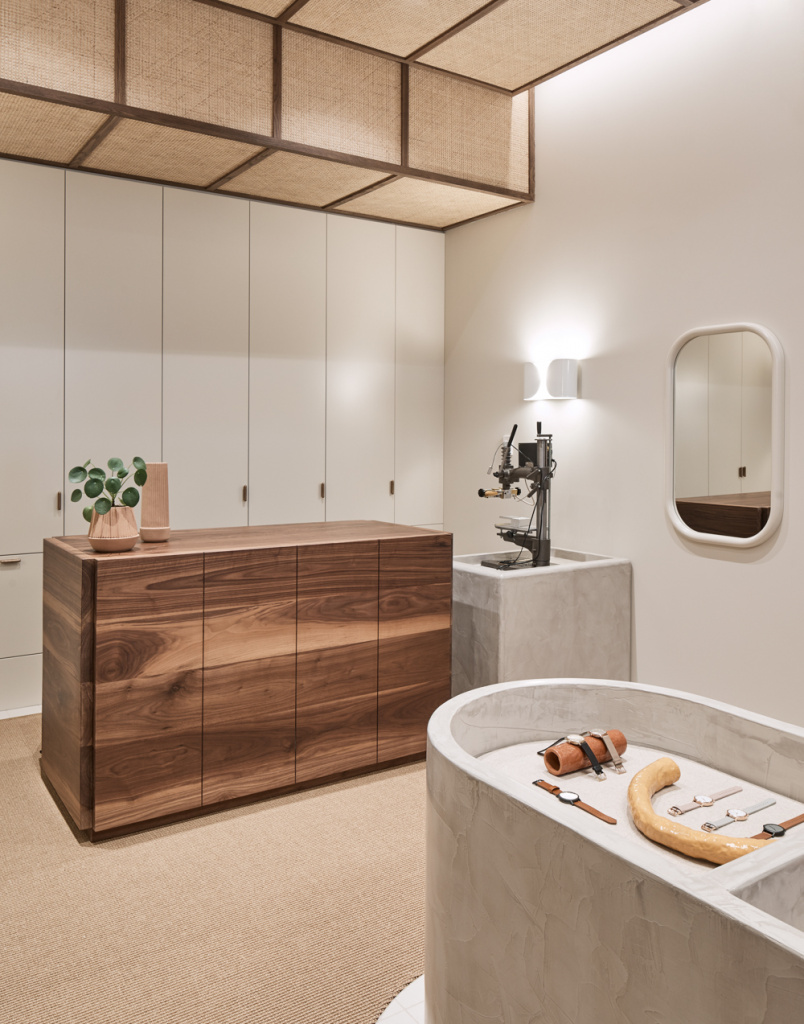 Interiors in the tiny space feature a "mid-century-inspired organic aesthetic" with a simple palette of "warm putty tones", natural fibre carpet, white walls and a timber and rattan panelled ceiling.
"Taking inspiration from abstract sculptors and the Australian landscape, we designed a space with a feeling of unity," says the studio.
"We drew heavily from natural materials, using timber, ceramics, natural fibres and suede throughout. The overarching aesthetic of the store was kept calm while allowing an element of brightness."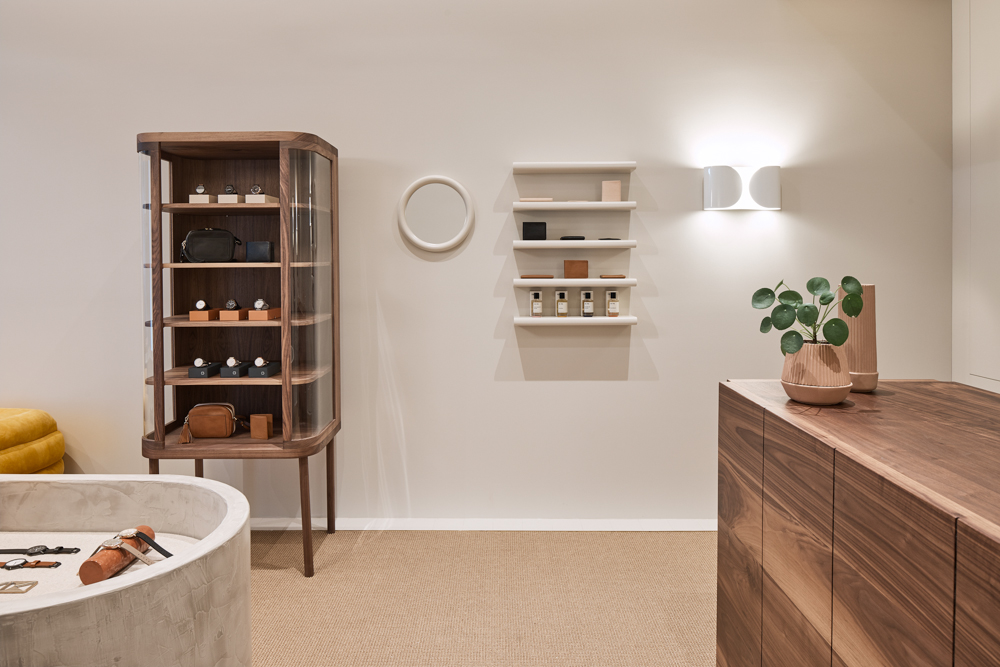 The focus of the fitout was detailed design elements and custom joinery, exemplified by the solid walnut point of sale.
It's paired with a matching custom-designed walnut and curved glass display cabinet that "injects an element of luxury".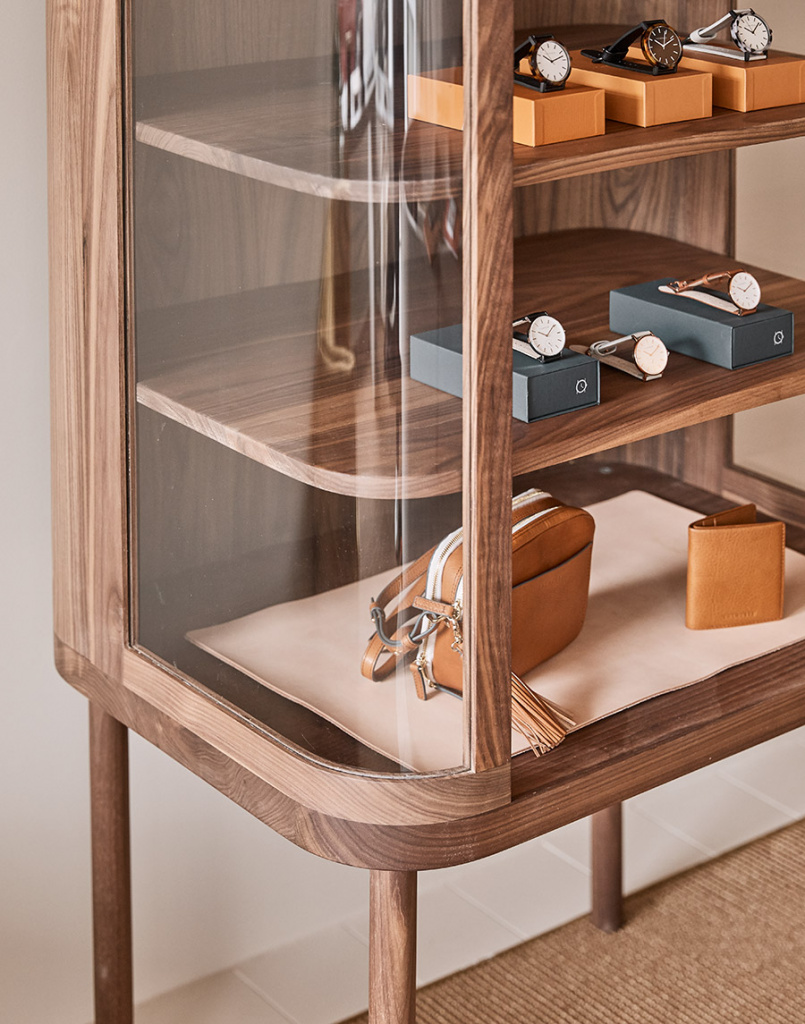 The pill-shaped display unit has a variety of interchangeable inserts, allowing the look of the display to change seasonally.
"Every piece of joinery is bespoke, and the solid walnut point of sale is a true focus point within the store, representing clean lines and allowing the beauty of the materials to be well displayed," says We Are Triibe.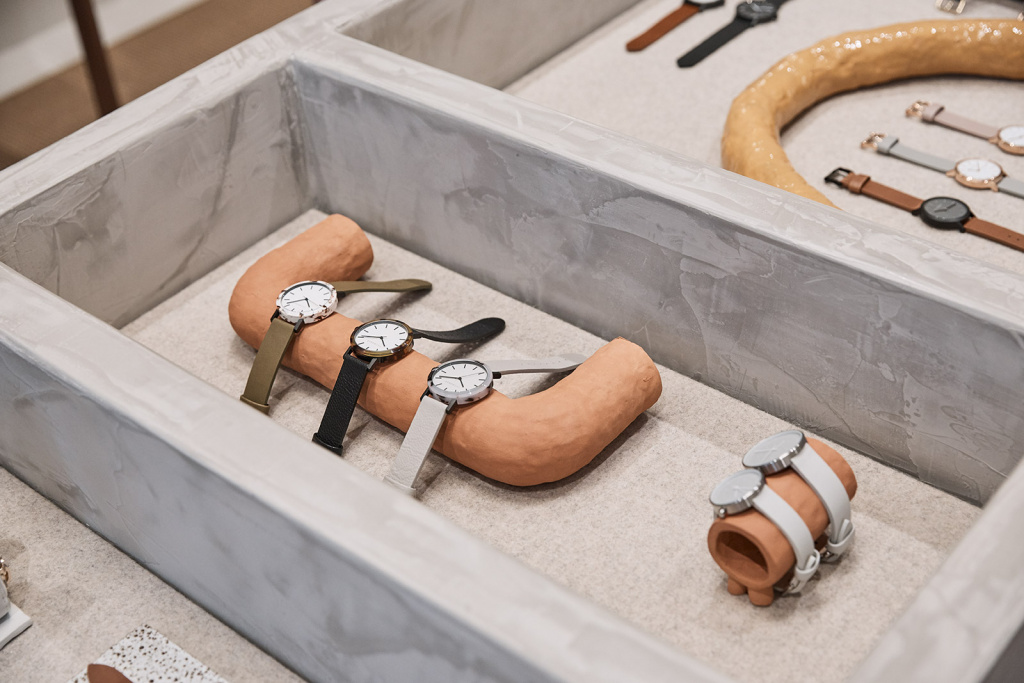 The store's other display points are by a local ceramicist, along with the ceramic accents used to elevate the watches.
Consistent curved lines and shapes appear throughout the store with repeated curves in the plinths, custom mirror and curved wall lights.
In contrast, the variety in objects and materiality "accentuate the uniqueness of the brand".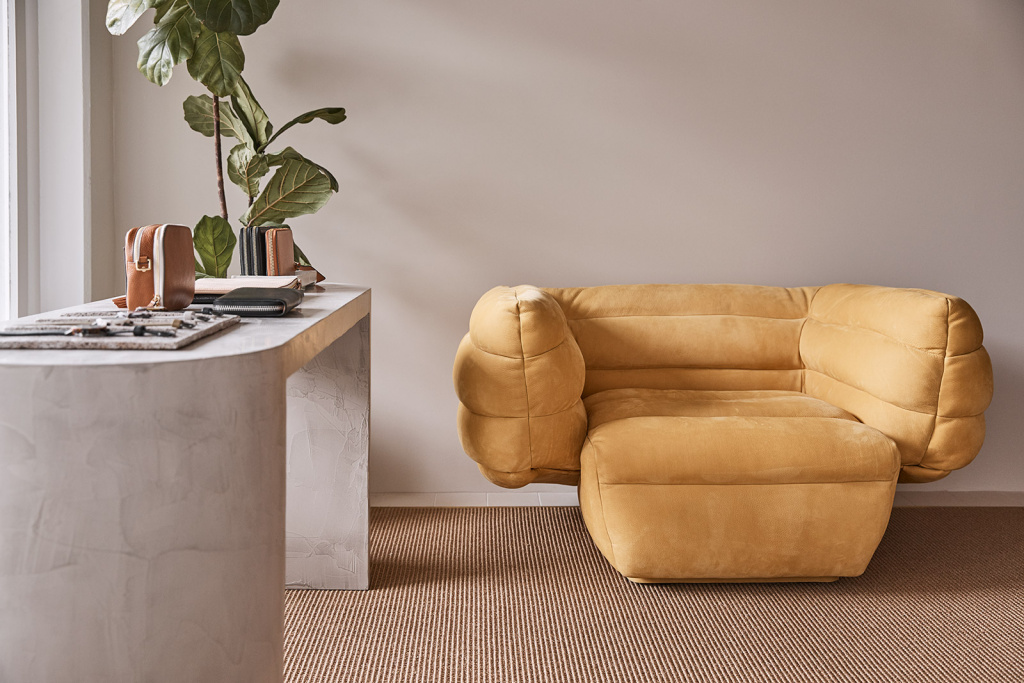 Rounding out the space is an "eye-catching" yellow suede occasional chair.
Founded in 2013 by directors Christina Symes and Jessica d'Abadie with offices in Sydney and Melbourne, We are Triibe is a multi-platform design brand.
Noise Noise Noise approached its fitout for this Melbourne flagship store in a completely different direction, drawing inspiration from a dystopian future and acid green accents.
Photography: Terence Chin