Article by (inside) magazine co-editor Jan Henderson. Image above: Terminus Hotel by Lauren Bamford
A partnership is a beautiful thing and when two people come together with complementary ideas and similar visions, then there is a great possibility for success. Take Technē Architecture + Interior Design for example, an architecture and design practice that has created hundreds of successful innovative and exciting hospitality, commercial and residential projects. The practice has grown organically over the years, but the beginnings were humble. Technē was founded by two architecture graduates, Nicholas Travers and Justin Northrop. Travers, who hails from Adelaide, and Northrop, from Melbourne, completed their architecture degrees at Adelaide University and Melbourne University respectively and met while working together at Peddle Thorp in Melbourne, before a serendipitous opportunity presented itself in the form of a disused building in Bligh Place, Melbourne.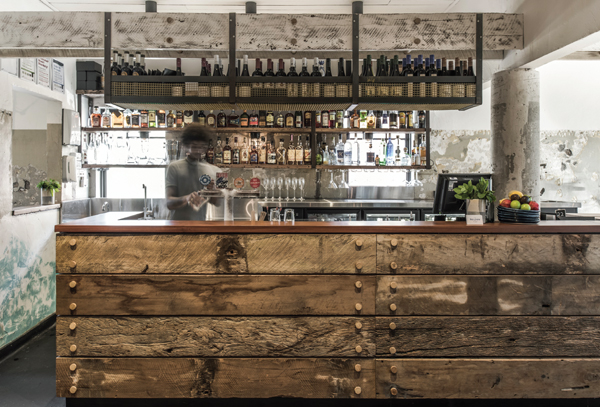 The idea was to design and operate a bar along with nine other investors. The hard work paid off and, within six months, The Deanery was designed, developed and open for business. It was an outstanding success and set Travers and Northrop on their future path. With The Deanery and a few other small projects under their belt, they set up practice in 2002 subletting a space for a few years from Six Degrees Architects, generous landlords in support and encouragement.
The practice then moved to Hardware Lane, Melbourne where it still resides. From this beginning, Technē has developed into a thriving practice that received more than 120 commissions last year and employs a staff of 26 architects and interior designers. Technē has designed a multitude of restaurants, bars and cafés and is well-known for creating outstanding hospitality venues throughout Melbourne. It has won numerous accolades for its innovative and sensitive designs, and is equally at home designing a new build or redesigning a project within a Heritage overlay. Now in their 14th year working in architecture and design, the practice has an integral understanding of designing hospitality venues and meets its clients' expectations on every project, but that's not to say the architects limit themselves.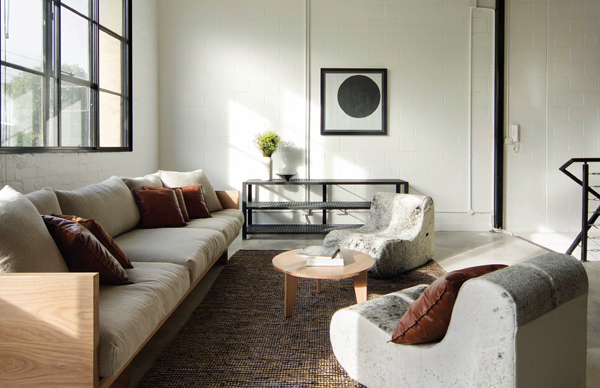 Although hospitality projects are the practice's known oeuvre, 50 percent of its work is residential and commercial projects. It numbers Porsche among its corporate clients and has been working with the prestigious brand for nine years designing showrooms nationally. Also on the books at the moment is a development with Glenvill Homes – the brief is to create a new style of townhouse for a section of the Amcor site in Alphington, Melbourne. Glenvill Homes approached the practice impressed with the sculptural design of the Prahran Hotel and has given the architects a free hand in the design process for the multi-residential project. Technē is also working on the redevelopment of the Rosati site in Flinders Lane, Melbourne and, when completed, the hospitality venue will accommodate some 850 people. Then there's the renovation and refurbishment of Duckboard Place, Melbourne – so life is varied and busy for Technē.
Fourteen years is quite some time to be in business, to ride the highs and work through the lows, but the key to the success of the practice is the determination and talent of the directors. Technē's point of difference from so many other architecture and design practices is that Travers and Northrup view each project in its entirety; there is no separation between the architecture and the interior. This overarching approach ensures that there is a continuity of concept and a fluidity to design.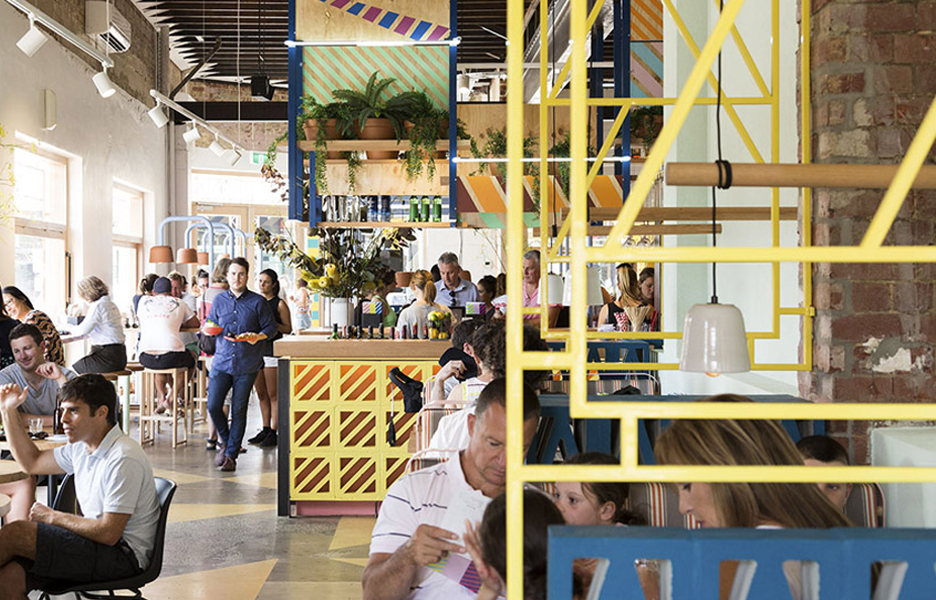 They also understand that, through the brief, they are serving the client and that client's business. It's a simple idea, but so often this concept is lost in the design translation. Technē's design style is exemplified by its choice and use of products and finishes. Its projects always feature real materials that add textural depth and tactility and the studio endeavours to use local craftspeople wherever possible. Each project is different and, to accentuate this, bespoke product is always used to help establish a project's particular identity – whether it be the rustic bar at the original MoVida in Melbourne, the use of street art paintings in the Bridge Hotel or the sleek fittings incorporated into a Porsche showroom. Justin Northrop says, "We want all our projects to have an umbrella concept that defines their outcome, as opposed to a collection of nice things that create an arbitrary effect." This 'umbrella concept' that defines the design outcome can be based on a theme or a material, be figurative, playful or abstract. Whatever the design concept driver, though, Technē always considers the social engagement of spaces and the focus is on serving its client's business and the fulfilment of the brief. Nick Travers says, "In addition to a concept driven approach to design, we bring a very pragmatic attitude to our projects that demands that they meet the requirements of the brief and we place the experiences and activities of people at the centre of our projects."
Technē Architecture + Design is now stronger than ever with a wonderful portfolio of work and a plethora of satisfied clients. The practice is a cohesive, dedicated and knowledgeable force that has the maturity to deliver pragmatic design that excites and stimulates the senses. The next 14 years should be an exciting time.
ADR has previously featured Technē Architecture + Design projects Fonda Hawthorn, Grill'd Flinders Lane, Munich Brauhaus, Terminus Hotel, Jimmy Grants Emporium and Tonka.