Image above: Peter Stutchbury's Light House was awarded at last night's NSW awards.
The 2015 Architecture Awards have been announced for Victoria, Tasmania, and Queensland. Projects that are recognised by the jury will be proceeding to the National Architecture Awards in Brisbane in November.
Who is your pick to win at the National Awards? We recap some of the key projects below.
Victorian Architecture Awards
Melbourne Prize, John George Knight Award for Heritage Architecture, Urban Design Architecture Award, Commendation in Sustainability:
ARM Architecture, Shrine of Remembrance – Galleries of Remembrance  
The extensions of the Shrine of remembrance are part of stage two of the building, involving the two remaining courtyards which implement innovative designs sensitive to the site's history and symbolism.  Entry courtyards have been dug into the hillside to create a transition from the park to the Shrine's solemn environment, as well as the major addition of the Galleries of Remembrance and Education Centre concealed in the existing undercroft.
Public Architecture New: New Muncipal Building & Civic Square by Lyons
The new Municipal Building & Civic Square is a community building including a public library and shared spaces for events to promote civic activities in Dandenong. A unique low-rise office workplace is included within the building, providing a new space for eight hundred council staff in the community.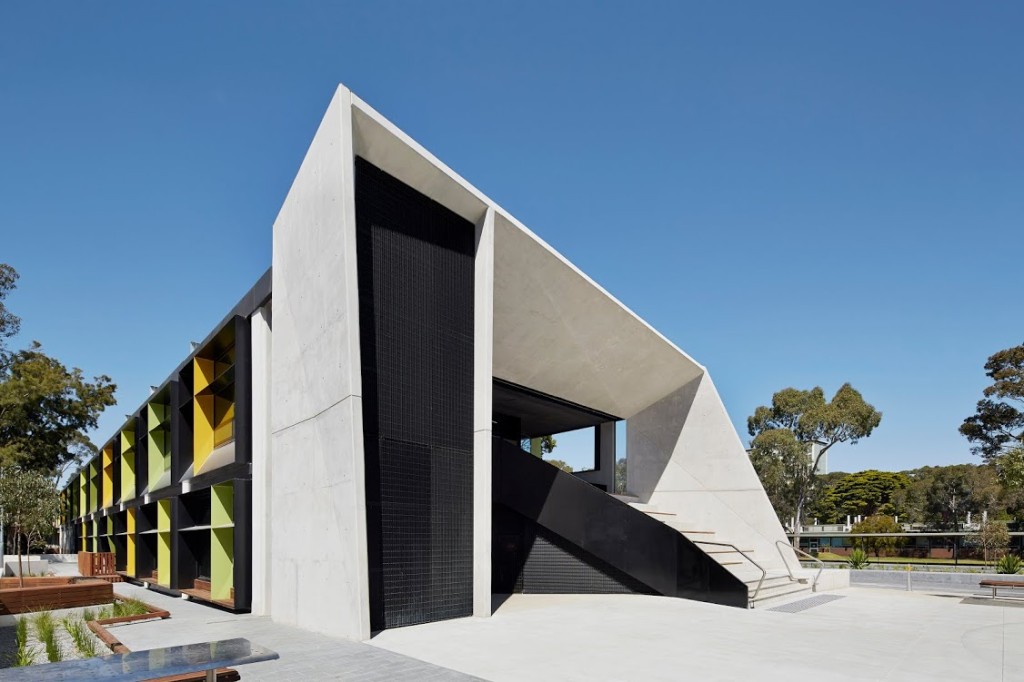 Educational Architecture Award:
Monash University North West Precinct by Jackson Burrows Architects in collaboration with MGS
The Monash University North West Precinct will introduce new buildings, public spaces and facilities to the science precinct at Monash University in Clayton. It will become a part of the two primary campus walks and will be one of the key contemporary pieces of public realm with the central 'Hargrave Square' on the Campus.
Tasmanian Architecture Awards
Alan C Walker Award for Public Architecture:
Moonah Arts Centre by Morrison & Breytenbach Architects
The Moonah Arts Centre, with its bold, simple forms and distinctive cladding materials, creates a social destination filled with natural light for the people of the community. The architecture of the building has been designed around core values of access and sustainable design to create a unique landmark for exhibitions, performances and community building.
Roy Sharrington Award for Heritage Building:
#thebarnTAS by workbylizandalex
Working within a humble budget, workbylizandalex have retained as much of the original building as possible to keep the history of the 1829 building. Due to the small size provided by the 62 square metre building, the feeling of height was exaggerated by making the adjacent spaces lower, providing a greater sense of space in the building.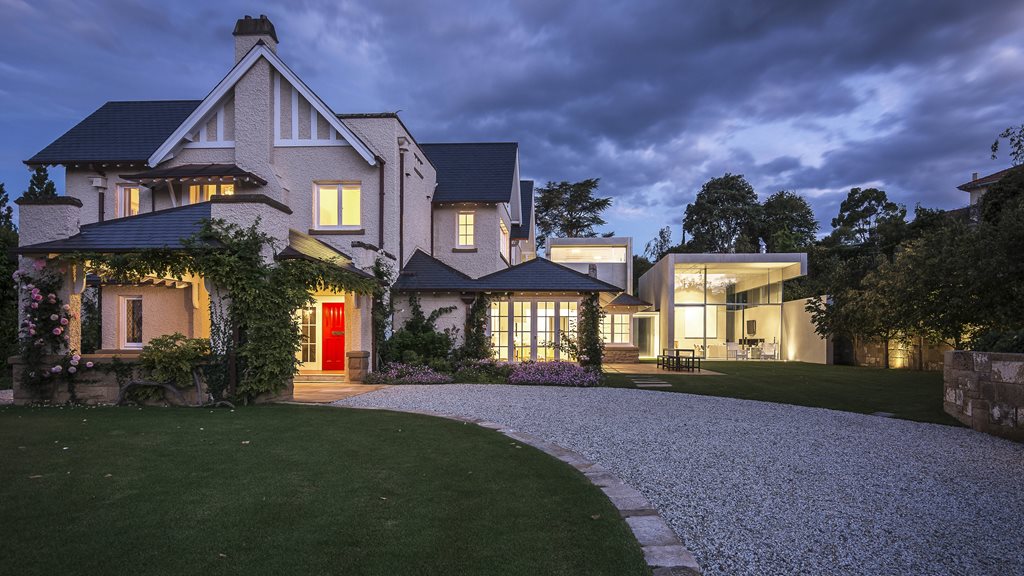 Heritage Award:
Art & Craft by 1+2 Architecture
Art & Craft is a heritage listed 1908 residential building, which has been revamped by 1+2 Architects. Their conversion has won a Heritage Award as well as the AIA Award.
Queensland Architecture Awards
The Australian Institute of Architects Prize for Art & Architecture (QLD), State Award in Interior Architecture, and the F.D.G Stanley Award for Public Architecture:
Lady Cliento Children's Hospital by Conrad Gargett Lyons
Lady Cliento Children's Hospital is a new city landmark located in inner city Brisbane. The new Children's Hospital will provide paediatric services for Queensland, and will be a a 359 bed tertiary/quaternary facility, with an abundance of space and uplifting colours in both the interior and exterior of the building.
State Award for public Architecture:
Gold Coast Aquatic Centre by Cox Rayner Architects
The Aquatic centre was originally built in the 1960s, with a 41 million dollar redevelopment by Cox Rayner Architects completed in June of 2014. The redevelopment has brought introduced a variety of new facilities to the building including a new 50 metre, 10 lane pool, gymnasium, crèche, café and function rooms.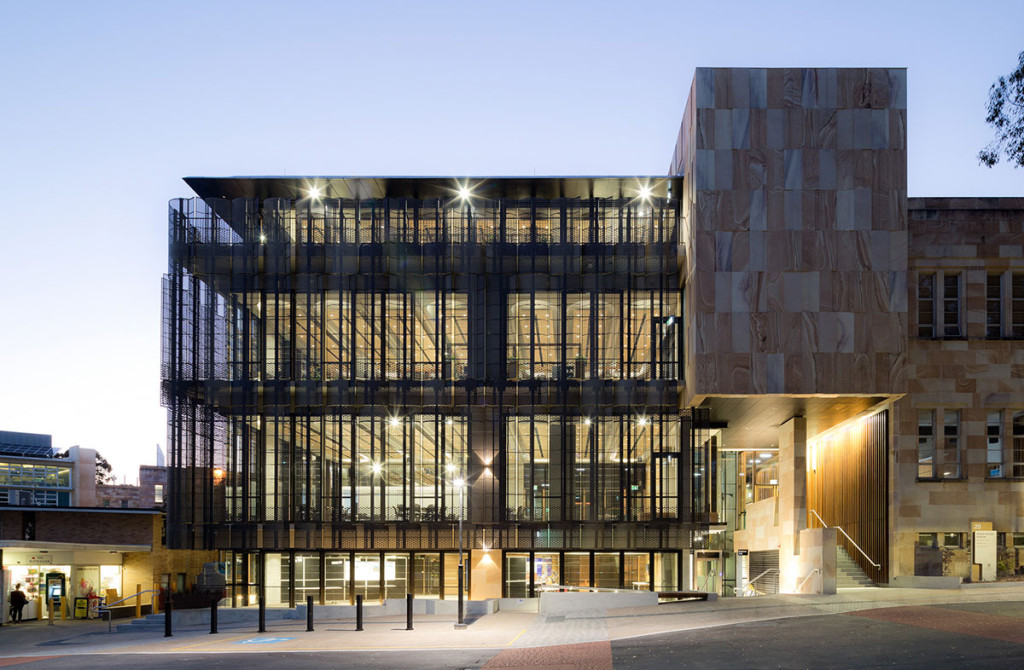 R.G. Suter Award for Educational Architecture:
The University of Queensland Global Change Institute by HASSELL
The University of Queensland Global Change Institute is a 32 million dollar building designed using advanced levels of sustainability to work with the natural environment. The design of the building includes structural Geopolymer concrete and contributes to the regeneration and restoration of the environment.
NSW Architecture Awards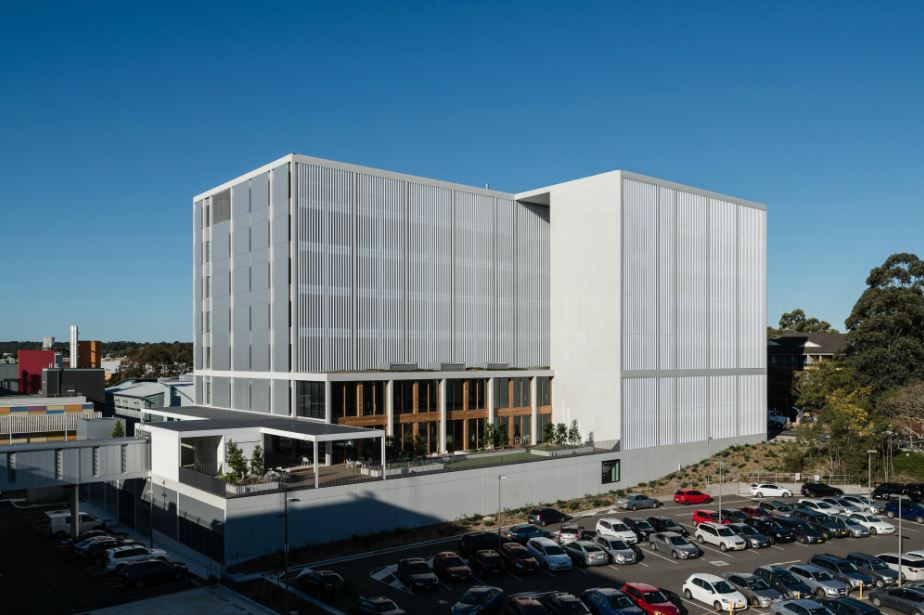 Public Architecture Sulman Medal:
Westmead Millennium Institute by BVN
The new Westmead Millennium Institute is a nine-storey, 110 million dollar complex with 17,500sqm of research labatories that will bring together around 400 scientists, clinicians and post graduates. The building includes an abundance of natural daylight through a central atrium and a large external garden, recreational area and a two-storey café space.
Wilkinson Award for Residential Architecture – Houses (New):
Peter Stutchbury for his cliffside project, Light House
The Light House project is located in Dover Heights NSW on the coastal waterfront. The residence has an innovative curved design, with abundant natural light filtering through the house from the many windows located around the building, including a large circular skylight.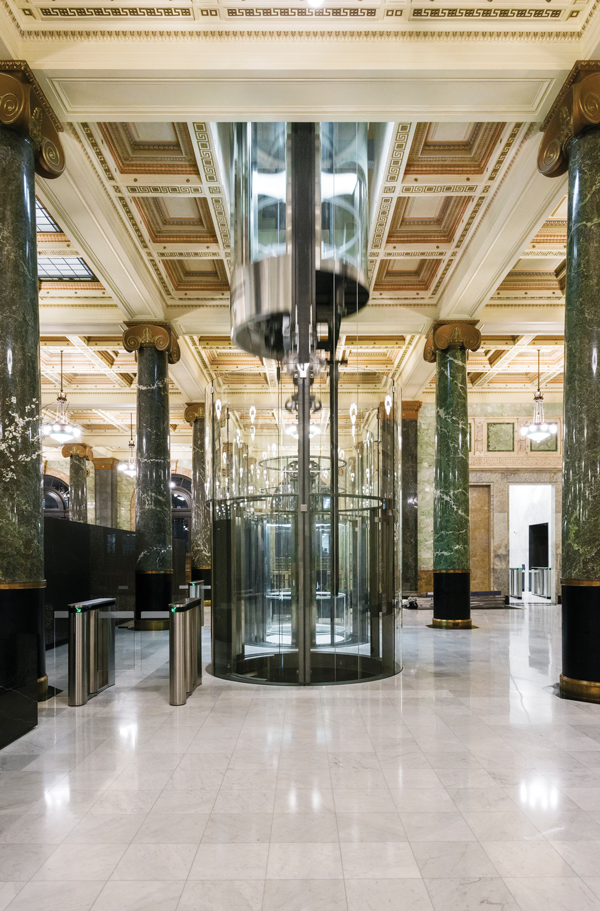 Sir Arthur G Stephenson Award:
JPW's intervention of 50 Martin Place
Johnson Pilton Walker Architects has restored and redeveloped the iconic ten-storey heritage building which was originally completed in 1928. With a 6-star Green Star rating, many of the original features of the building have been retained such as the marble banking chamber and ornate pressed-metal ceilings. Unique circular all-glass lifts and a large steel framed glass dome creates a breezy sunlit atrium effect.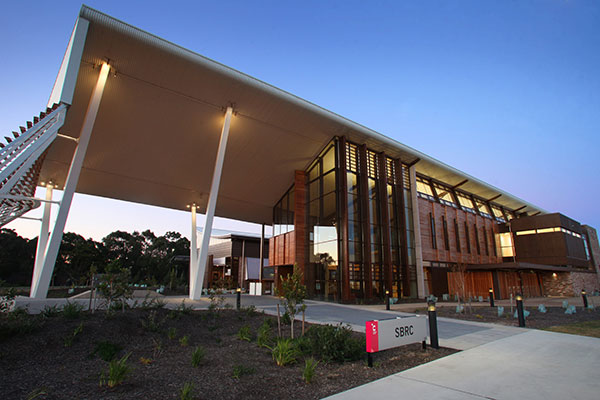 Milo Dunphy Award  Sustainable Buildings Research Centre (SBRC) – University of Wollongong by COX Richardson
Sustainably designed as both a research hub and research subject, the Sustainable Buildings Research Centre has achieved several firsts in Australian sustainability, incorporating a 'plug and play' system allowing for modifications to the buildings services by researchers. The project was completed in September 2013 and has been awarded a 6 Star Green Star Rating.