Situated in the trendy Sydney neighbourhood of Balmain, The Eye Piece by Ricci Bloch occupies a small 38 square metre space where efficiency reigns supreme.
The Eye Piece Balmain is the eyewear brand's third retail offering and features high ceilings and superbly organised product planning to take advantage of the limited groundwork.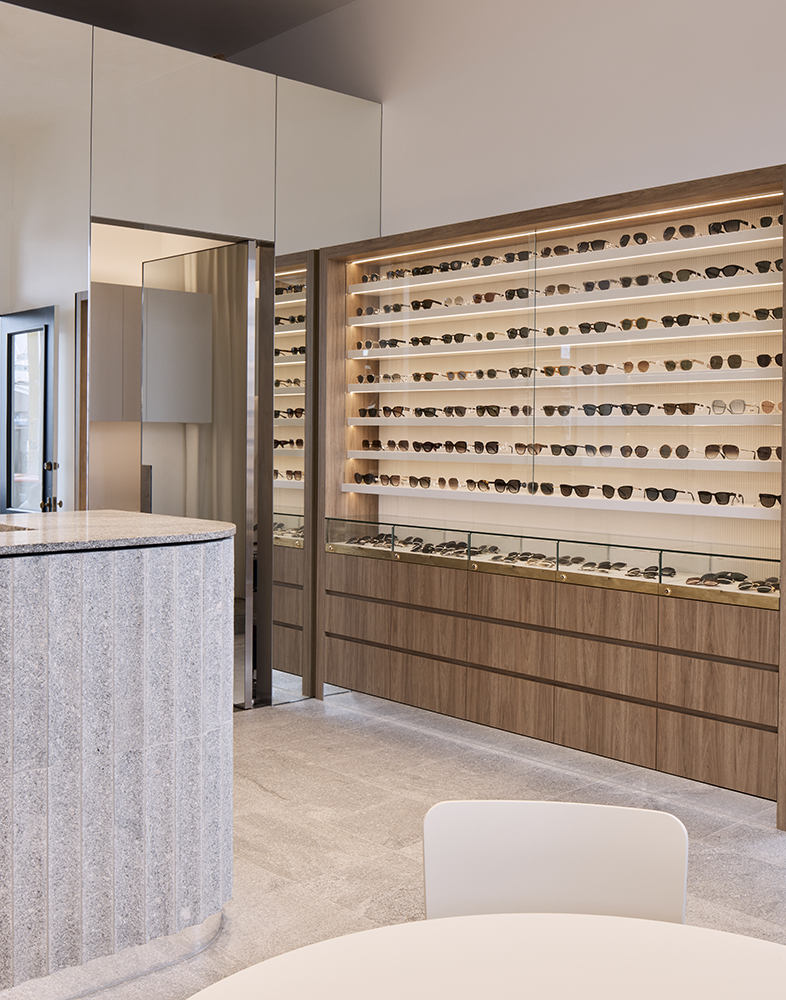 The Sydney-based studio fitted out the store with a clearly delineated scheme of product placement.
Employing two customised gallery-style display units, one that showcases optical eyewear and the other sunglass, The Eye Piece directs customers to precisely what they need.
Ricci Bloch cleverly concealed a consulting room and dispensary room behind a mirror box, with a velvet curtain from Simple Studio elegantly screening the read exit door.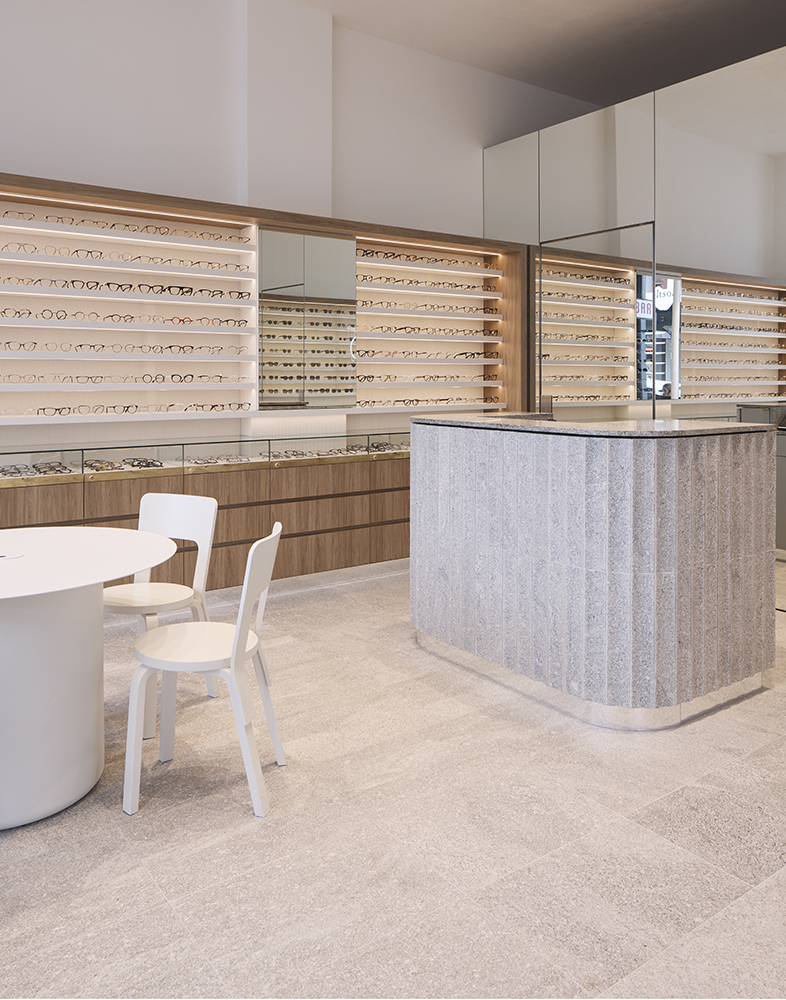 Boasting a robust material palette inspired by the industrial heritage of its surrounds, The Eye Piece is spoilt for granite workstations, timber finishes, brass accents and Venetian plaster.
Used for dramatic effect, these materials provide an ideal backdrop for the delicate, handmade products on offer, while also promoting Balmain's artisanal spirit through expert craftsmanship, fine detailing and well-considered planning.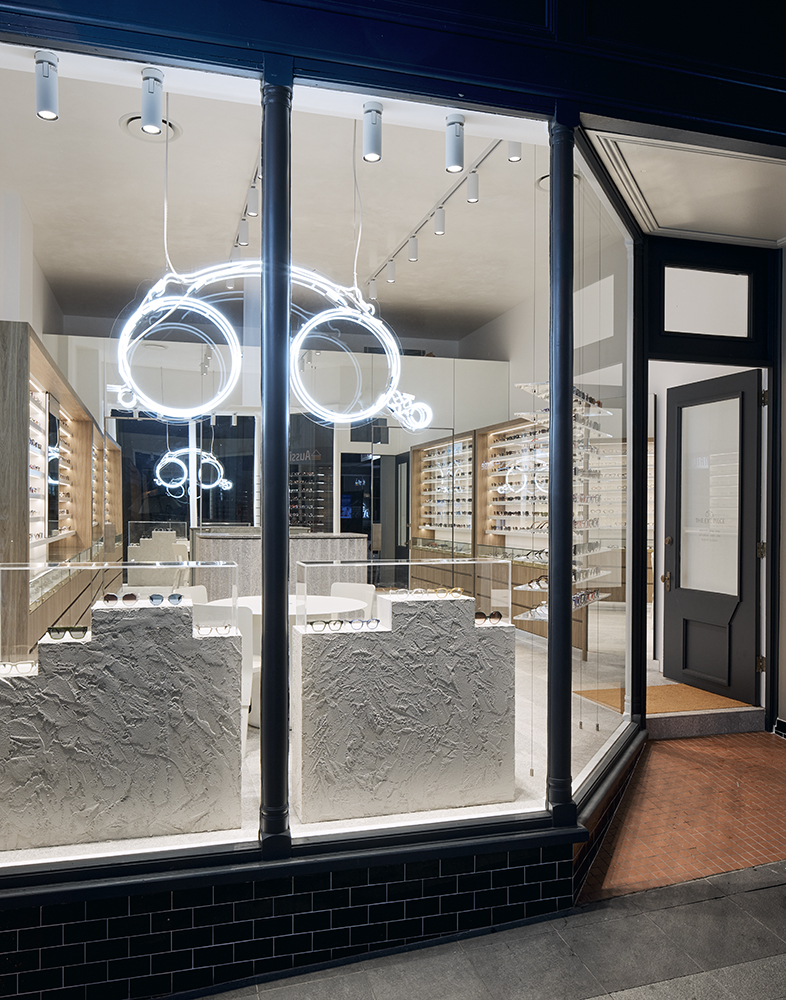 Looking up, intimate lighting is dispersed in a mix of direct and indirect to showcase the product. The shopfront also displays a quirky suspended neon artwork installation that abstracts the brand's logo for a passerby.
The interior also includes clear-sight lines that serve two purposes. Firstly, to make the small space feel considerably more expansive, and secondly, to aid in security for customers and staff.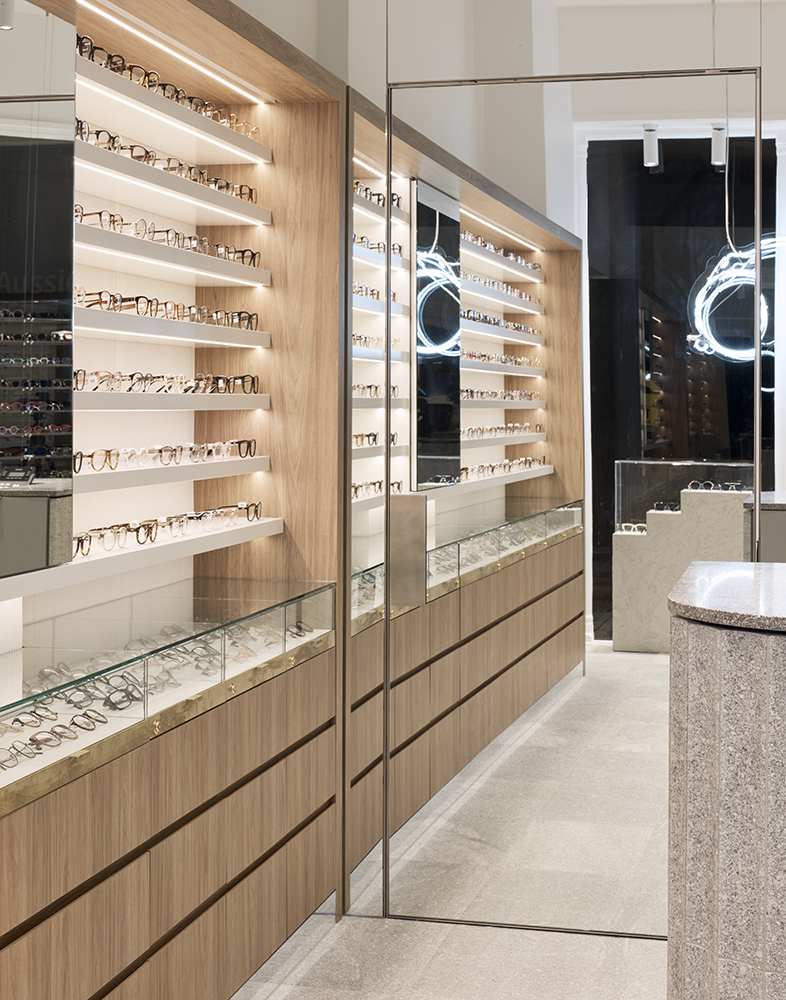 Photography by Terence Chin.
Since 2016, Ricci Bloch Architecture + Interiors creates spaces that are minimalist in their aesthetic and timeless in design.
Led by architect Ricci Bloch, the studio offers a full service, comprising architecture, interior design, custom furniture design and integration with landscaping, in order to achieve quality cohesive outcomes respectful of the site, budget and timeframe.
Want to explore more in retail design? Check out ADR's lookbook collating seven retail spaces that showcase the powerful personality of colour.