Renowned Japanese multidisciplinary design studio Nendo make their mark on everyday eyewear, with the launch of Snap reading and computer glasses.
The Snap glasses represent a reimagining of eyewear functionality, with temples designed to fold and snap into the nosepiece. This simple yet sophisticated feature allows Nendo's Snap glasses to convert to a compact unit when folded, and creates a unique storage function in conjunction with the accompanying glasses case. The cloth case is open at both ends and includes a central hole through which the temples fasten to the nosepiece, securing the glasses within.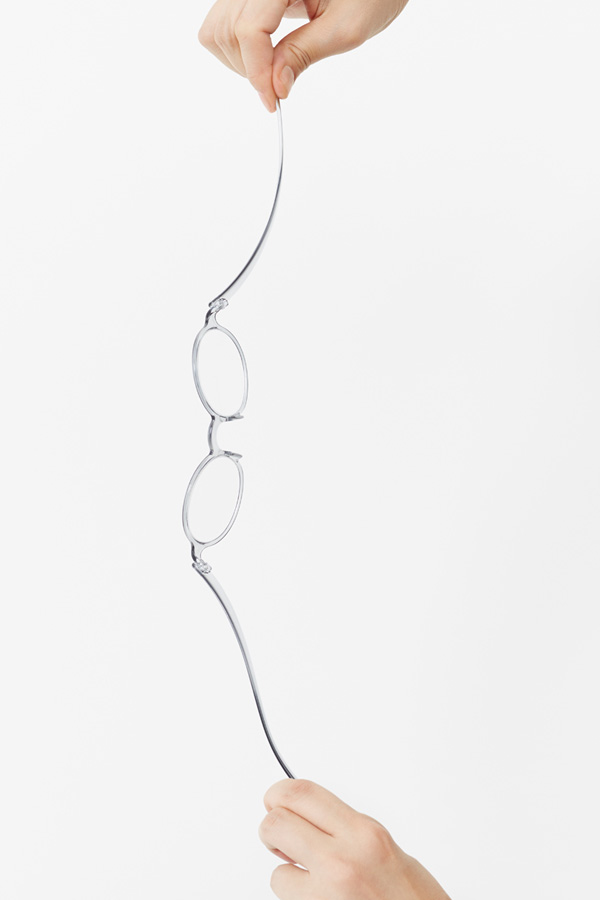 Nendo studio's signature playful design aesthetic is reflected in the Snap glasses' interplay between futuristic material and classic form. The use of translucent polycarbonate resin in the frames results in an airy lightweight profile, while the shape of the Snap glasses references the retro silhouettes of eyewear from the 50s and 60s. In a muted palette including off-beat colours and practical neutrals, the Snap glasses will find their place on many design-conscious bespectacled faces.
Nendo's founder Oki Sato has been a dynamic, award-winning contributor to the international deisgn community since establishing his Tokyo studio in 2002. His design philosophy is to celebrate the detailed nuances of life as stories expressed through the various products he creates.