"Contained yet connected, a sense of refuge without sacrificing outlook, sky or streetscape" is how Melbourne studio Powell & Glenn describes its George + Powlett project.
The 12 apartments in the inner city suburb of Melbourne were designed for property developer ICON Developments, which is also behind Botanicca 8 in Richmond and Harper Lane in St Kilda.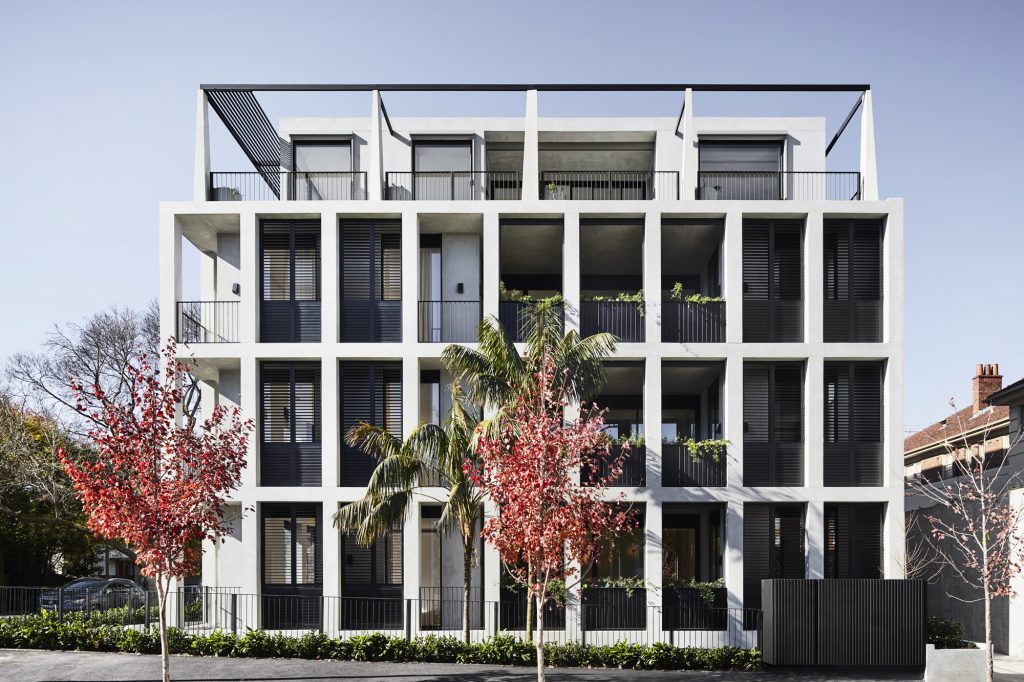 From the street, a raw, sculptural off-form concrete wall on the south boundary frames the walkway into the lobby of the apartments.
It features egg-crate geometric cells made of patinated concrete; drawing the eye upwards and creating visual interest and privacy.
Climbing plants and palms add urban camouflage to the exterior yet allows for interaction and connection between the interior and outside world.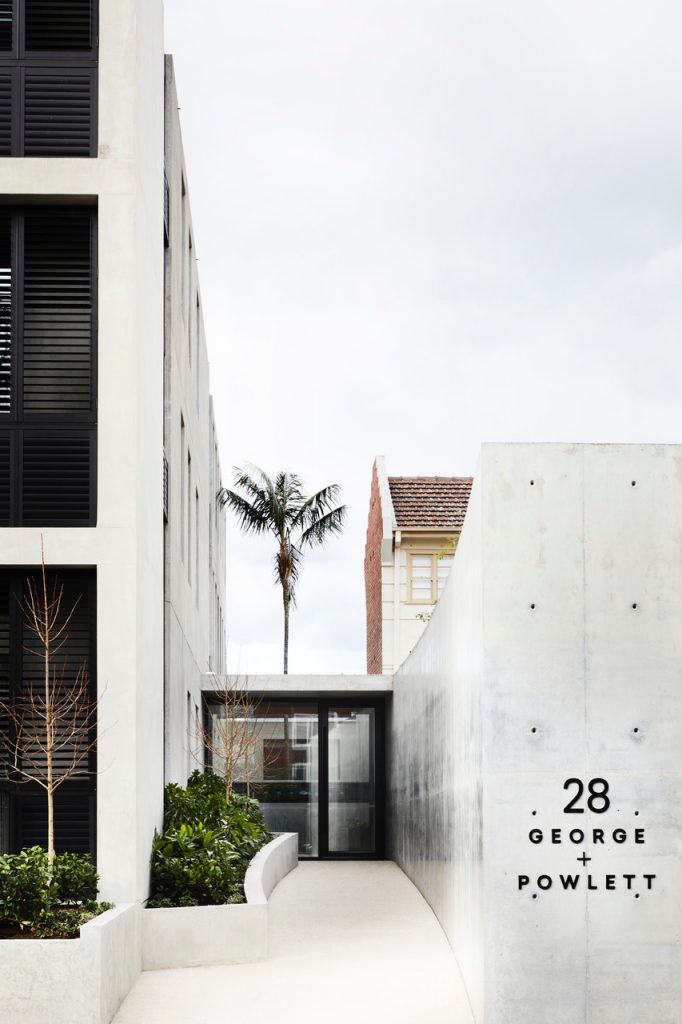 The three-metre high ceilings, full-height doors and glass facades create what Powell & Glenn principal Ed Glenn describes as a "play on light".
"Balancing a sense of lightness and depth, we played with the natural light to create an intriguing visual and living experience. The natural light is used to articulate and define the importance of space."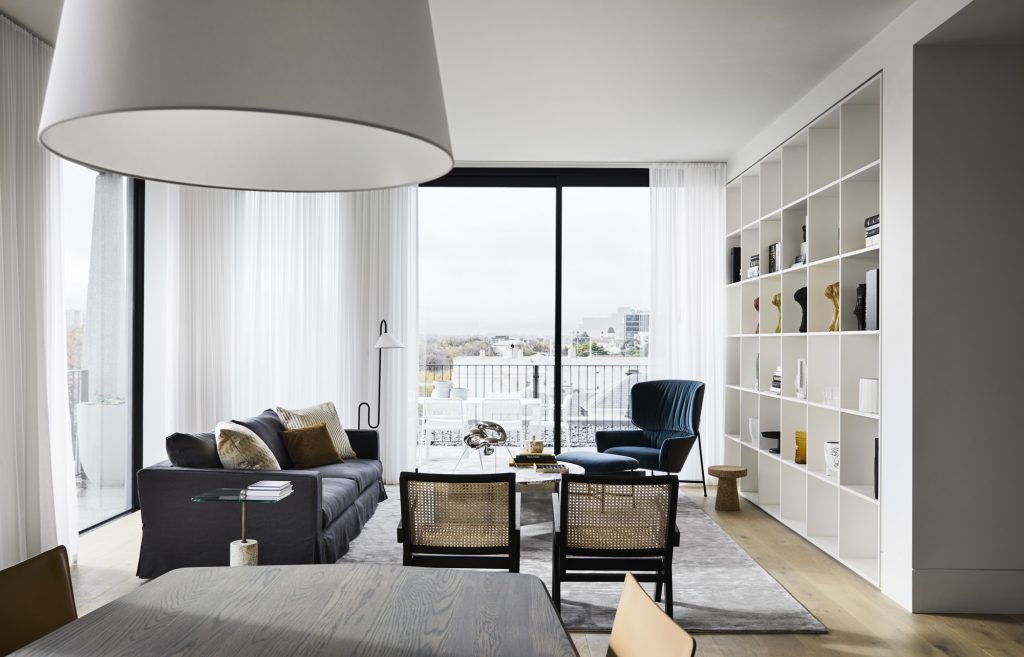 The interior space is clean and considered with white plaster walls and ceilings contrasted with a washed-timber flooring and in-built shelving designed to "patinate rather than deteriorate".
"We tried to make George and Powlett feel as understated as possible by stripping back the handprints of the architect," says Glenn.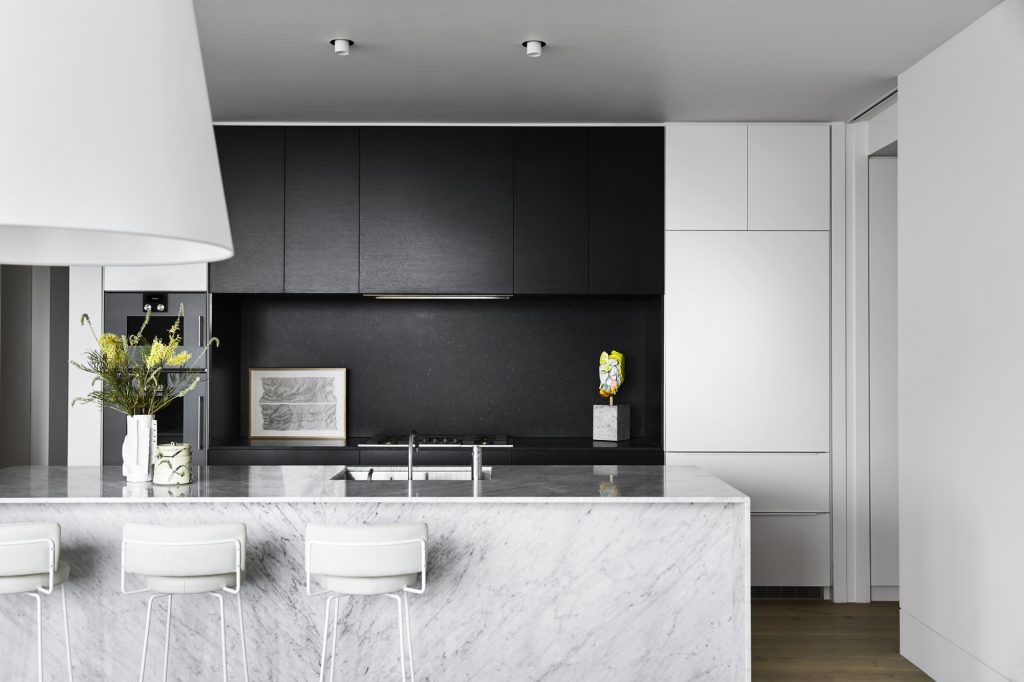 George and Powlett worked with Ed Glenn's wife and interior designer Edwina Glenn on furnishings and fittings, choosing marble and jet black cabinetry for the kitchen.
A hit of colour comes from artwork by Western Australian contemporary artist Penny Coss, while charcoal linen, ink blue bedding, caramel saddle leather and oak timbers dominate the interior palette.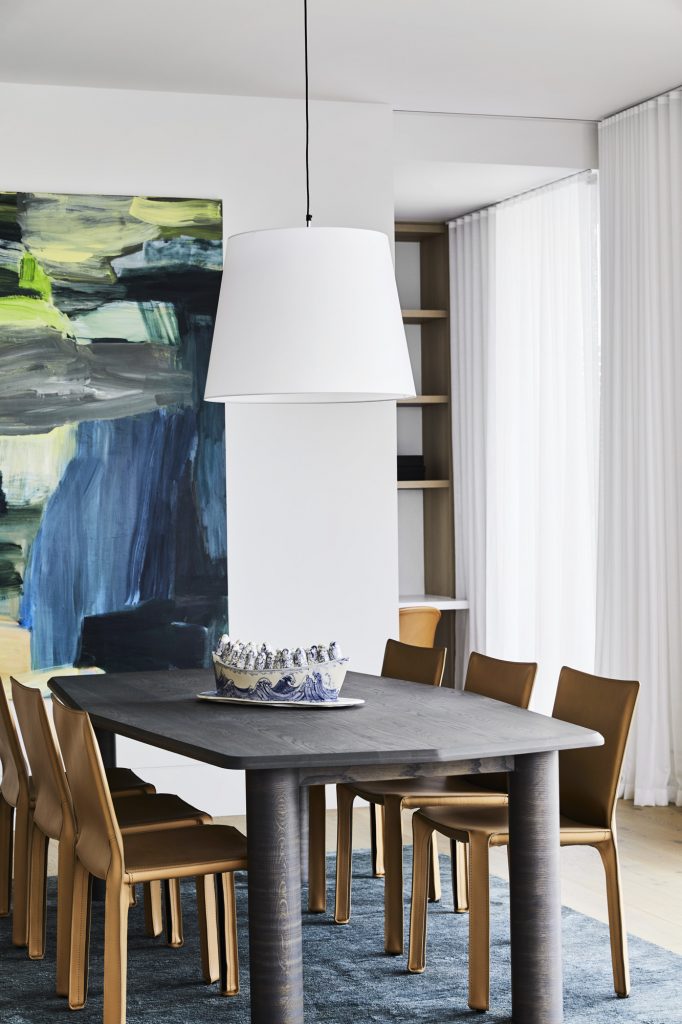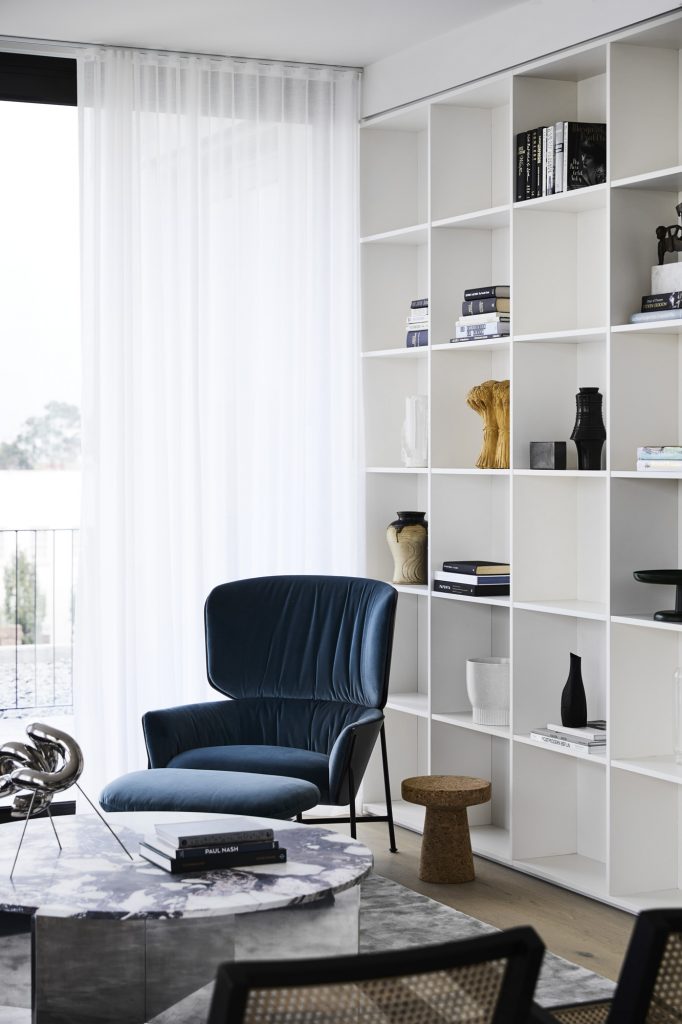 The layered landscape around the apartment block was designed by Myles Baldwin. Baldwin is the curator of the Australian Garden Show Sydney and designed the Eastern Terrace at NSW Government House.
Ed Glenn and Allan Powell have been collaborating on projects since 2001 with the two renaming Powell's practice Powell & Glenn in 2014. The practice used the same paired-back white palette in their recent renovation of a four-level inner-city residence in Melbourne.
Photography supplied