Across Australian cities, warehouses, factories and other industrial buildings are being converted into 21st century hubs for living, work and culture. Often, the buildings have been saved through community action, as in the case of The Rocks and Finger Wharf in Sydney, with both now highly successful mixed-use precincts housed within historic settings.
Many developers have sought to recreate the mix – taking old industrial buildings and transforming them into mixed-use precincts, with food, drinks and retail bringing life to residential, cultural or office developments. Likewise, restaurateurs and retailers are seeing the benefits of adaptive reuse for single sites, creating rich experiences that are ultimately more appealing to the community.
A Heritage listing can help to retain the history of the site and the building, even if the building changes its use and function. The City of Sydney recently began the process of Heritage listing 62 industrial warehouses, enlisting a team of experts, including architects and historians, who spent 12 months surveying more than 450 industrial places to identify the structures of greatest integrity and historical value. Sydney's Lord Mayor Clover Moore says: "Giving these buildings a measure of protection provides certainty for owners and future developers and helps ensure Sydney can hang on to the important aspects of its past."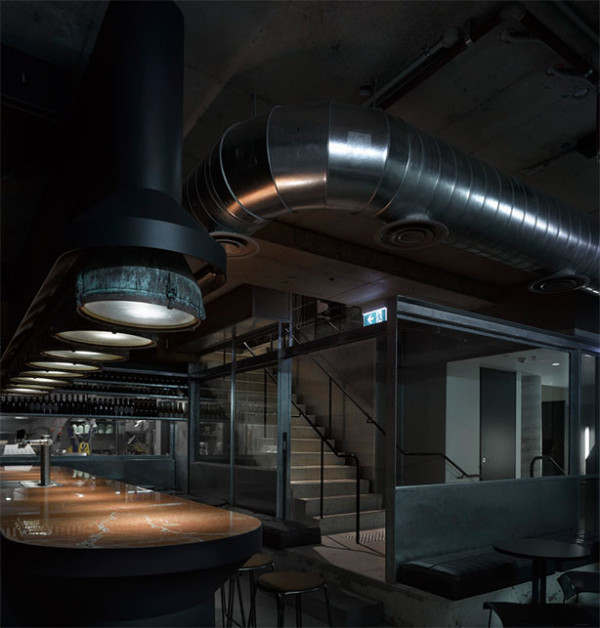 Image by: Scottie Cameron
But this doesn't mean they can't be converted into new kinds of buildings. The Grounds of Alexandria is a recent success story, where a former mill now hosts a café, offices, film production studios, markets, restaurants and clothing manufacturers. "Sydney has beautiful examples of adaptive reuse for both commercial and residential uses, and The Grounds is one of the best-known examples," says Moore. "Finding exciting new ways to use these buildings helps retain a neighbourhood's character and tell the stories of our local places."
A Heritage listing can add time and bureaucratic red tape to the process, but it is worth it. Interior designer, Matt Woods, has designed a new Indian restaurant located in the former Dymocks site on George Street, Sydney, which will open later in the year in the basement of the Edward Raht-designed Equitable Life Assurance Building. Woods says that the project took longer to get approval because of the Heritage listing, but there is a pay-off: "Most excitingly from a preservation perspective, I'm hoping to unearth the original terracotta slab ceiling, which was used in the original construction of the building."
He adds: "To me, it's disappointing that the industry needs to be told when something has a local or Heritage significance. If developers, architects and designers cannot see the intrinsic value in maintaining the local amenity through the retention of these types of buildings, then they really have no place in the industry."
There is a lot to consider when choosing a site, as the case studies that follow show, and the obvious appeal of an industrial look is only the beginning. Considering the previous use and all the different kinds of businesses that may have worked or not worked in a space can help to iron out the wrinkles of a business plan and a chosen site before you make the same mistakes. A Heritage listing can add time and cost to a project, but may be worth it in the long run – emotionally and financially. This is because spaces with a rich history touch a nerve in all of us and, when done right, can be just the kind of place we keep coming back to, again and again.
Lead image, A. Baker at New Acton by DesignOffice, photo by Rohan Thomson.
Subscribe to MEZZANINE at shop.niche.com.au or digitally through Zinio.
–
Read about how retail design has undergone a transformation over here.